Whether you are childfree or you are sneaking away for a trip without the kids, staying at a DVC resort is a great way to have a luxurious and quiet vacation. Any DVC resort makes for a special and memorable vacation. DVC resorts allow guests to stay in bigger rooms or suites, they come with exclusive amenities like community halls, and some resorts are even exclusive to DVC. You want your kid-free vacation to be amazing, so here are the best DVC resorts for kid-free vacations.
Old Key West Resort
The first Disney Vacation Club Resort to ever exist is Disney's Old Key West Resort. This resort was built with the romance of the Florida Keys in mind. Old Key West is quiet, calm, and surrounded by palm trees and beach-y vibes. Stepping into Old Key West feels like stepping into an old Florida beach town. This resort is great for kid-free vacations because it feels more like you are going to stay at a vacation home rather than a Disney resort. Because of this, Old Key West tends to attract guests without children or guests with older children or teens.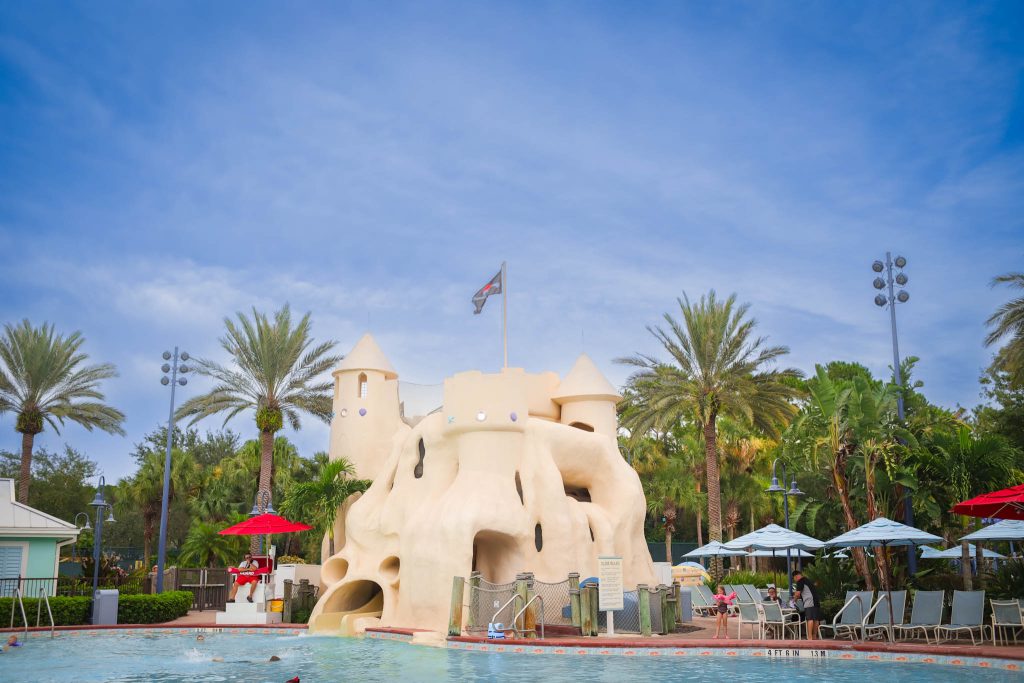 There are several amenities that Old Key West has to offer. Old Key West has three leisure pools and one main pool featuring a waterslide, whirlpool spa, and sandy beach for lounging. There is a fitness center, and also a Community Hall that offers various activities, DVD rentals, and bike rentals. You can enjoy guided fishing excursions for an additional cost. Old Key West also has shuffleboard courts, tennis courts, basketball courts, and volleyball courts. Take a romantic stroll through the jogging trail, or indulge in one of the two arcades located on property.
Old Key West resort is only a boat ride away from Disney Springs, Disney's massive shopping and activity center. This is a great option for couples without children who want to hop over to Disney Springs quickly for late night activities or dinner and then have quick and easy access back to their resort.
Disney's Riviera Resort
Disney's newest Vacation Club resort is Disney's Riviera Resort. This resort is a great option for a kid-free vacation because of its romantic atmosphere. This resort feels like a trip to Europe. It is located on the Skyliner line which makes transportation to Epcot and Hollywood Studios a breeze. Everything at Disney's Riviera Resort looks and feels new. It also has one of the nicest restaurants at Walt Disney World: Topolino's Terrace.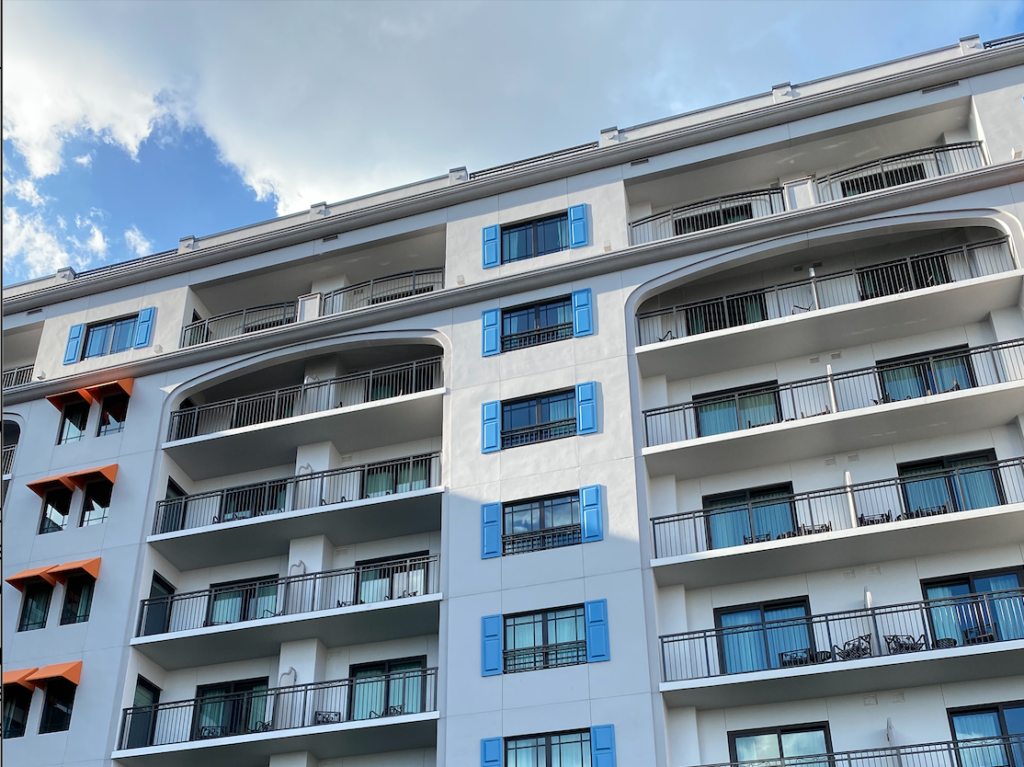 Disney's Riviera Resort offers amenities such as a chess lawn, a bocce ball court, a fire pit, a fitness center, and a picturesque walking and jogging path. Disney's Riviera Resort has two pools, one of which is more family-friendly and another that is peaceful and serene.
Disney's Boardwalk Villas
Disney's Boardwalk is the perfect resort for the kid-free couple who love nightlife. Disney's Boardwalk is alive with shops, arcades, bars, and restaurants. When you stay at Disney's Boardwalk Resort you feel like you walking through 1940s Atlantic City.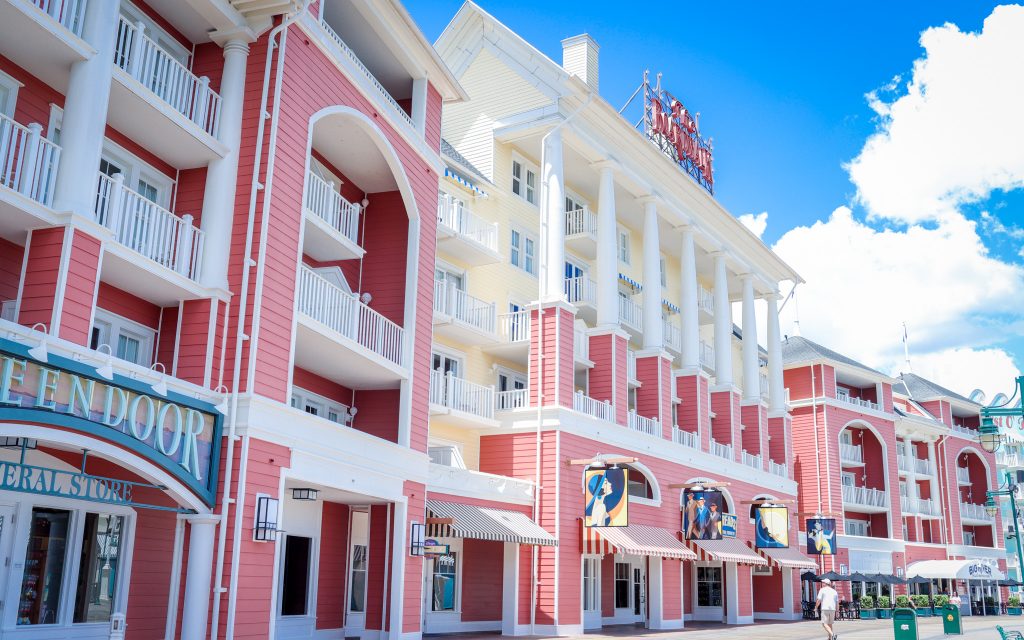 Disney's Boardwalk features a massive pool with a 200 foot-long waterslide, and two additional leisure pools. Enjoy drinking at Abracadabar, a magician themed bar, Jellyrolls Piano Bar, and Atlantic Dance Hall. Grab a late-night pizza to-go with Pizza Window, or a snack at Funnel Cake Cart. The atmosphere at this resort cannot be matched.  Disney's Boardwalk is also within walking distance to Hollywood Studios and Epcot.
Disney's Vero Beach Resort
Are you looking for the magic of Disney in your beach vacation? Did you know that DVC has a beachside resort? Located roughly two hours away from Walt Disney World in Florida is Disney's Vero Beach Resort. This resort is located on Vero Beach on Florida's Atlantic coast. This resort is great for a kid-free vacation because it is beachside and allows for ultimate relaxation. You'll still find Disney touches here and there throughout the resort, but the main focus on this resort is the beach.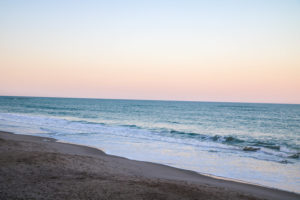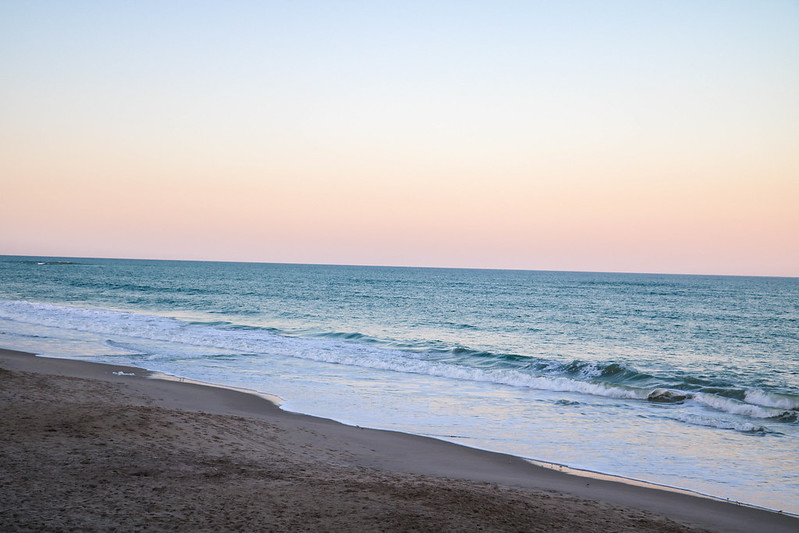 Disney's Vero Beach Resort features luxury suites and villas, as well as more standard hotel rooms. There is a spa onsite which is perfect for unwinding without the kids. Vero Beach Resort also has a sit-down restaurant called Wind And Waves Grill, as well as a quick-service dining location. There are two bars at this resort, one of which is beachside.
Vero Beach Resort also has walking trails, white sandy beaches, a pool and splash pad, miniature golf, and a community hall. Disney's Vero Beach Resort is also located on turtle nesting grounds. If you get lucky, you might even spy a nest!
Have you ever taken a kid-free vacation to Disney? Where did you stay? Let us know in the comments below.
Featured Photo: Emily Murray.
Written by
Megan Woodard
Contributing Writer
Megan was born into a Disney family. Her first trip to Disney World was when she was only 18 months old. Now as an adult, Megan loves to share the magic of Disney with her two toddlers. Keeping up with Disney news and Disney World knowledge is a fun hobby for Megan. Disney World is her favorite place to be and continuously brings back her childhood joy.