It's no doubt that Disney's Skyliner transportation system is a hit with guests of Walt Disney World! This innovative new system provides a quick and convenient way to travel between Disney's Hollywood Studios, Epcot, and the some of the resorts on Disney World property. But there are some things that you may not know about this exciting new addition to the Disney transportation system. In this article, we will share 10 fun facts about Disney's Skyliner gondola system that you may not know! Let's dive in!
1.) There Are 5 Gondola Stations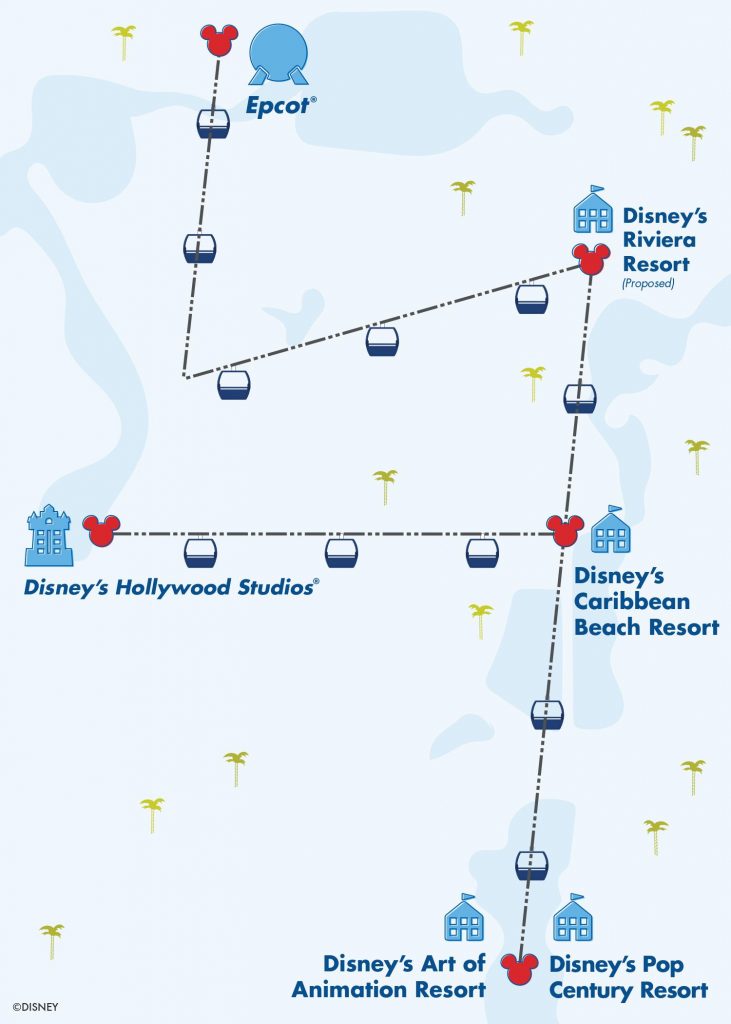 Disney's Skyliner system has five different gondola stations: Epcot International Gateway, Disney's Hollywood Studios, Art of Animation/Pop Century Resort, Caribbean Beach Resort, and Riviera Resort.
2.) Each Gondola Can Fit 10 People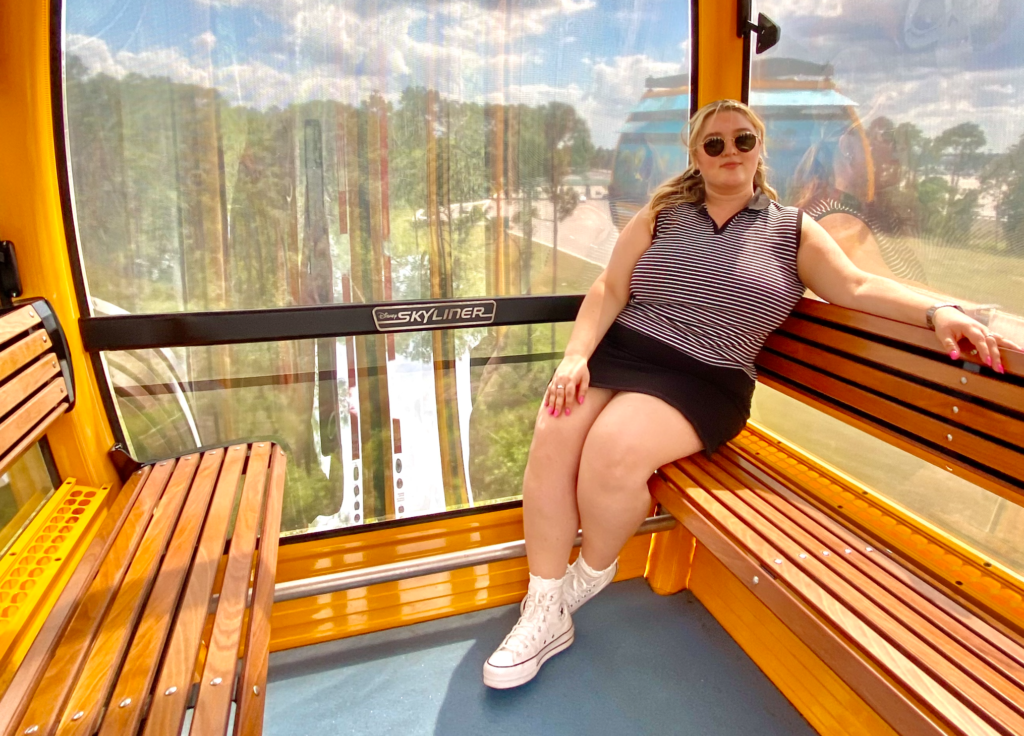 The Skyliner system consists of two different passenger capacity ratings. Gondolas without wheelchairs can fit up to 10 people, but if a passenger that requires a wheelchair or mobility device rides, the gondola can fit up to 6 people. All gondolas are accessible for mobility scooters, ECVs and wheelchairs, so you won't have to wait for any specific gondola if you are using one of these devices.
3.) Disney Has Over 300 Gondolas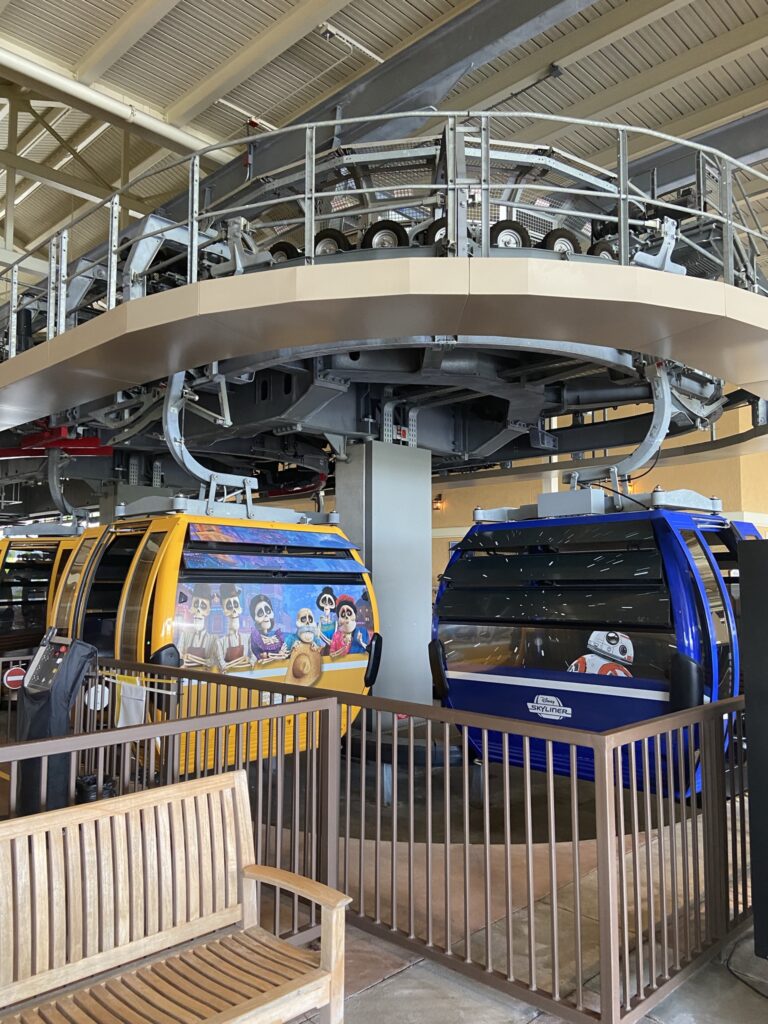 Disney has over 300 gondolas in total, so there could be hundreds of gondolas in the air at any one time! That's a lot of gondolas for Disney to manage and maintain.
4.) Ride Length Ranges Between 5 To 18 Minutes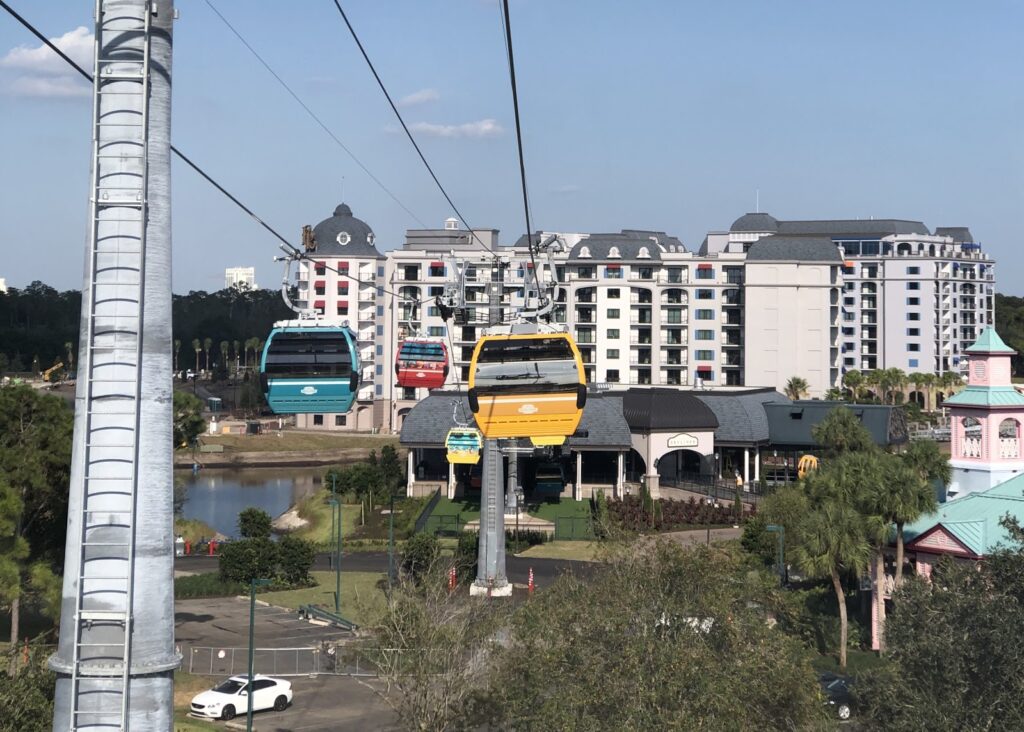 Depending on what station you are boarding from, and where you are riding to, the Skyliner gondolas can take anywhere from 5 minutes to 18 minutes to reach your destination. The longest ride is between Epcot International Gateway and Disney's Art of Animation, which takes about 18 minutes.
5.) Ride Height Varies Between 20 to 60 Feet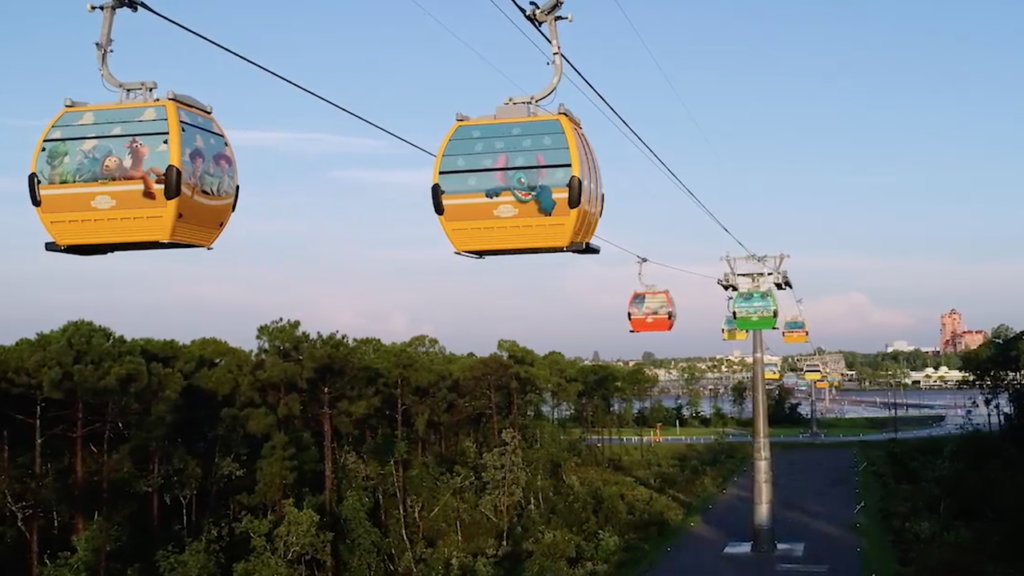 The Skyliner gondolas can go up to 60 feet in the air, but usually stay around 20-30 feet. This makes for a great view of Disney's property, so don't forget to look around at the impressive creation that is Walt Disney World when you are riding one the Skyliner!
6.) Speed Ranges From 1 To 11 Miles Per Hour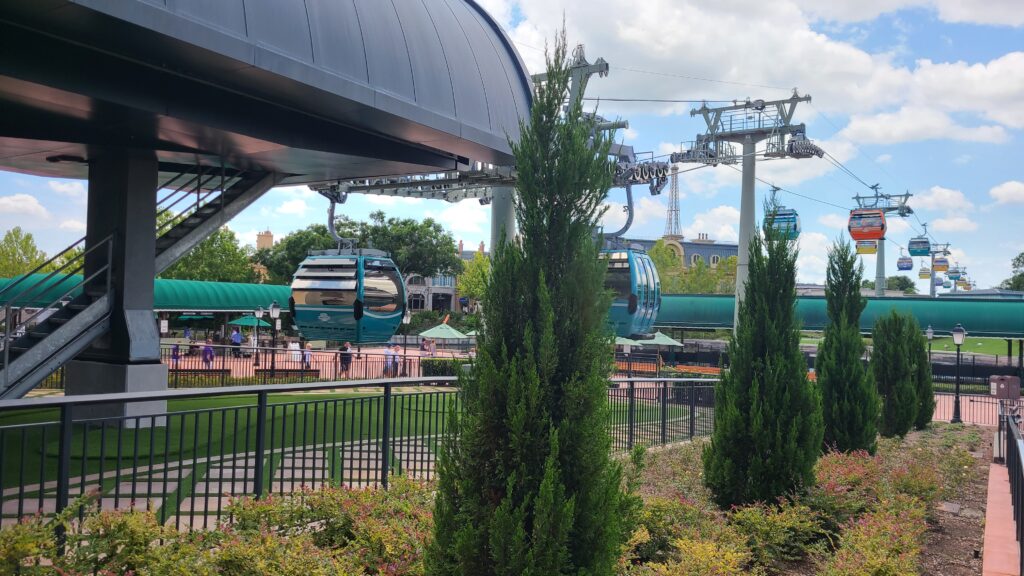 While it might not seem like the speediest form of transportation, the Disney Skyliner gondolas travel at a speed of up to 11 miles per hour!
7.) Height / Age Restrictions To Ride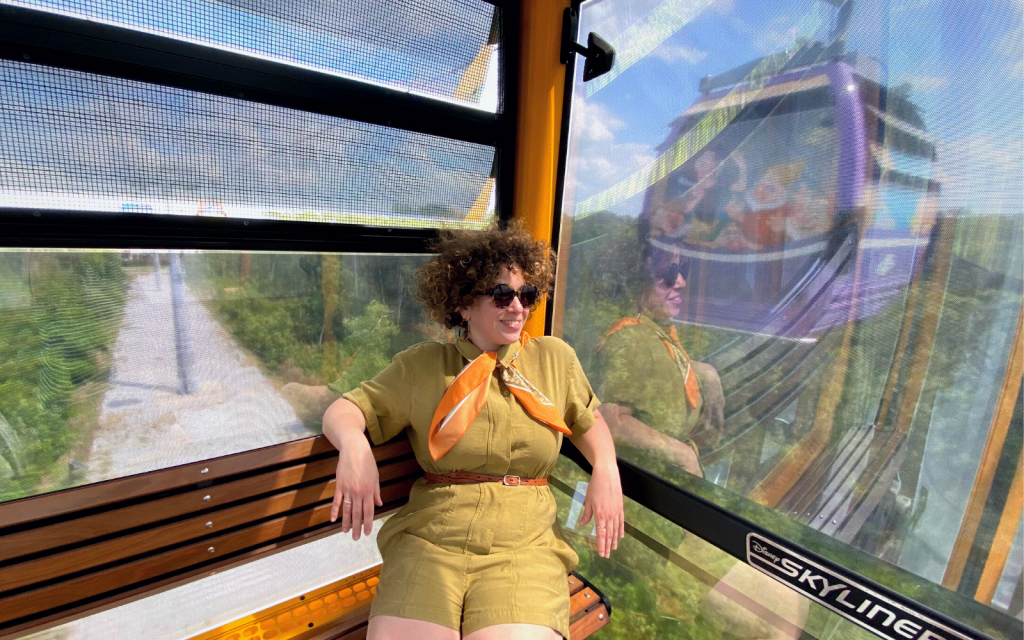 The Skyliner is suitable for most people, and there are no height or age restrictions to ride. That being said, children under 7 years old must be accompanied by a chaperone at all times while riding the gondolas. Children over the age of 14 can be considered a chaperone for all Disney attractions.
8.) Gondolas Stop Running In Case Of Lightning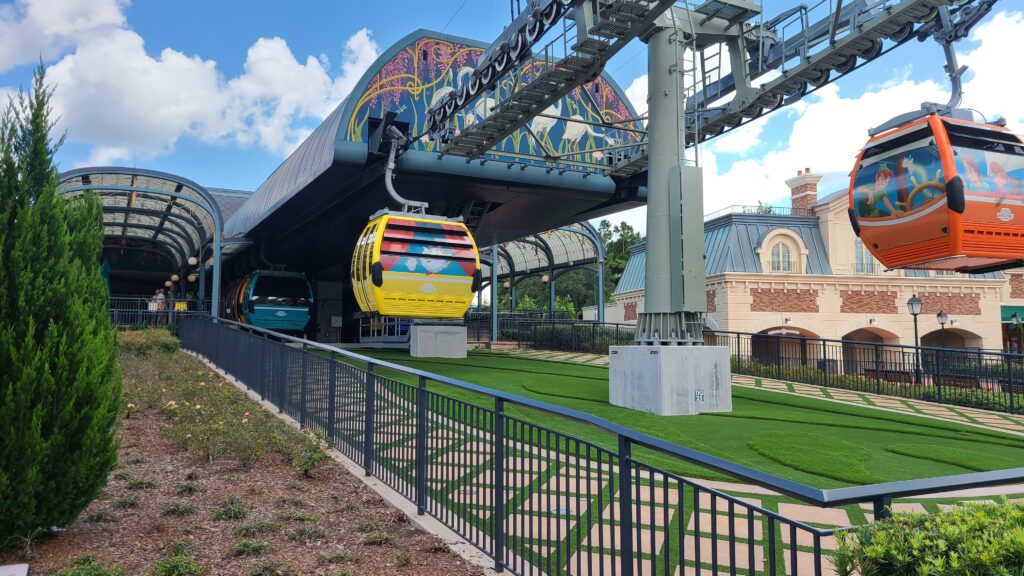 In the event of lightning in the area, Disney's Skyliner gondolas will stop running until it is deemed safe to resume. This safety measure ensures that all passengers are kept safe while riding the Skyliner.
9.) Gondolas Use Air Movement For Cooling
With Walt Disney World being in Central Florida, you may be concerned to learn that there is no air conditioning in any of the Skyliner gondolas, but Disney has designed vents that use the ambient air to cool the inside of the gondola. This system works surprisingly well, and we've yet to have a situation where the inside of our gondola is too hot.
Also, it's interesting to note that Disney has outfitted all of their gondolas with air filters, which helps reduce the amount of dust and pollen that can get into the gondola cabins. This helps keep air quality high and prevents guests from experiencing any kind of allergic reactions or asthma attacks during their ride.
10.) No Park Tickets Are Needed To Ride
Although the Skyliner is a transportation option within Walt Disney World, you do not need to have park tickets or an annual pass to ride it. You can hop on and off of the Skyliner at any of the five stations as often as you'd like without needing a ticket!
There you have it – 10 fun facts about Disney's Skyliner that you may not have known. Disney's Skyliner is a great way to get around Walt Disney World and you can now add some interesting facts to your Disney knowledge! So the next time you're riding on one of these gondolas, we hope you think back to these fun facts and enjoy your ride even more.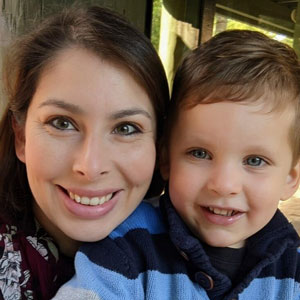 Written by
Rachel Van Norman
Contributing Writer
Rachel fell deeply in love with all things Disney as a little girl. Now as a wife and a mother herself, she shares this Disney obsession with her son and everyone around her. From her love of princesses to eating all the Disney food, Rachel spends her time radiating Disney magic and keeping everyone up to date on Disney news.