While staying on property at a DVC resort, you might be familiar with recreation amenities such as pools, basketball courts, and bike rentals. However you might not be as familiar with the DVC Community Halls. There are several DVC resorts that have a Community Hall for guests to enjoy. Bay Lake Tower at Disney's Contemporary Resort, Disney's Animal Kingdom Lodge at Kidani Village, Disney's BoardWalk Villas, Disney's Old Key West Resort, Disney's Rivera Resort, and Disney's Saratoga Springs Resort and Spa all are home to a Community Hall. What are the differences and similarities between these Community Halls? Do any of these Community Halls stand out in particular? Read on for the best Community Halls to visit on your next Disney vacation.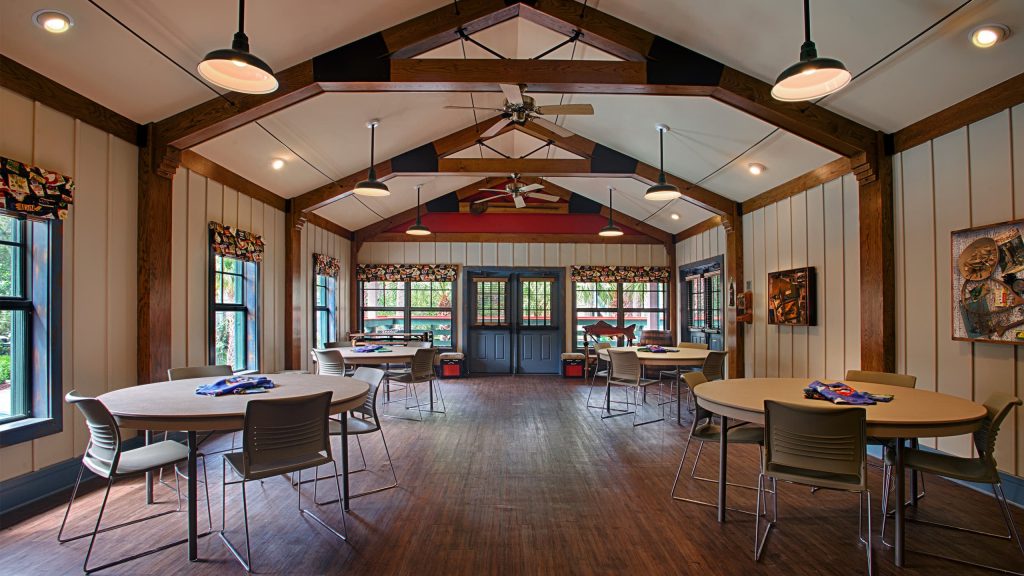 What Do All Community Halls Offer?
Before we get into the specifics of each Community Hall, let's first discuss what they all have in common. Each Community Hall offers crafts and activities for resort guests that changes daily or weekly. These Community Halls are perfect for when you are seeking an afternoon break from a busy park day or on a rainy day. You can watch movies or rent DVDs for your own room, check out books, participate in crafts, color, or play video games. Many Community Halls also have pin trading stations, foosball tables, pool, or air hockey.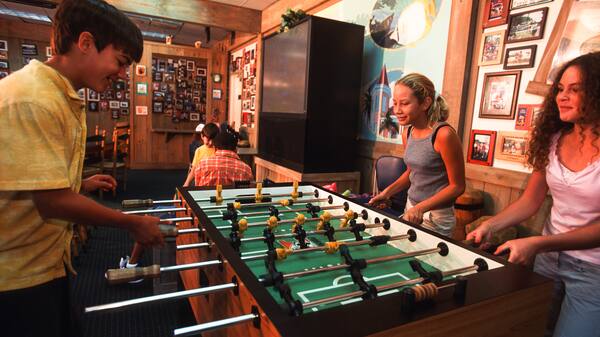 Ferris W. Eahlers Community Hall At Disney's Boardwalk
This Community Hall is located at Disney's Boardwalk Resort along the path toward Hollywood Studios. With a Nintendo Switch, Xbox, Wii, PlayStation, Star Wars Pinball machine, and a Pac Man arcade cabinet, this Community Hall earns the title of "Best Video Game Selection". The best part is that all of these video games are free to play. This Community Hall also features countless board games, loads of DVDs to rent, foosball, and an air hockey table. Many craft activities are available here for a small fee. If you have a video game enthusiast in your family, this Community Hall might be the most fun for you.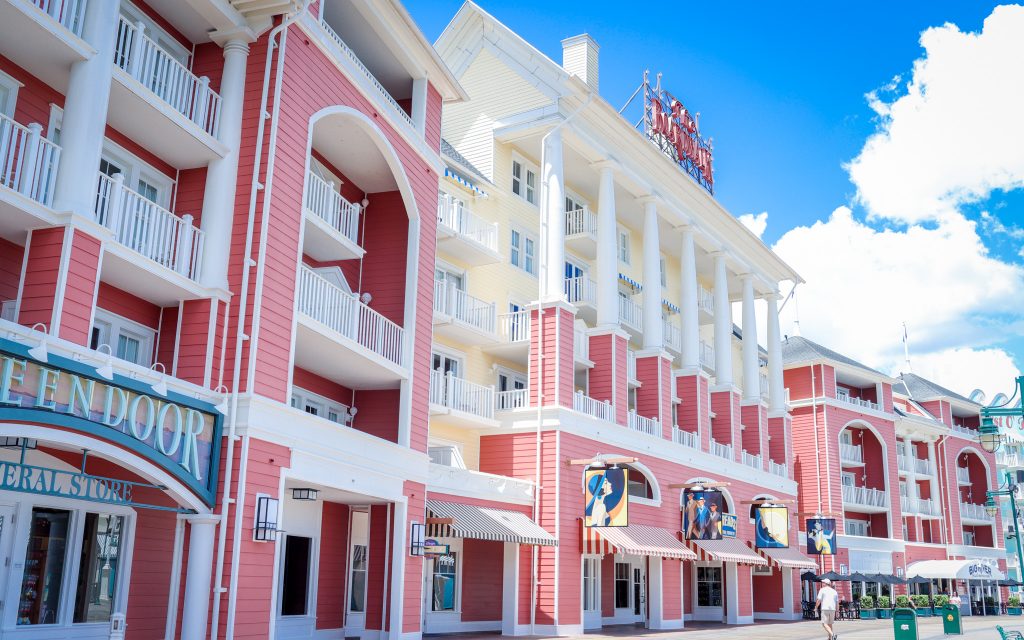 Animal Kingdom Lodge Kidani Village
The Community Hall located in Animal Kingdom Lodge's Kidani Village earns the title of "Most Unique Experience". Animal Kingdom Lodge in itself is a very unique resort. The Community Hall here does not disappoint. What sets this Community Hall apart from the others is its beading activity. Cast members will provide you with beads to make your very own bracelet. The Hall itself is decorated in the same African-style as the resort. This Community Hall also has ceramics painting for a small fee. Here you can also experience many of the same amenities that the other halls offer such as pin trading and video gaming.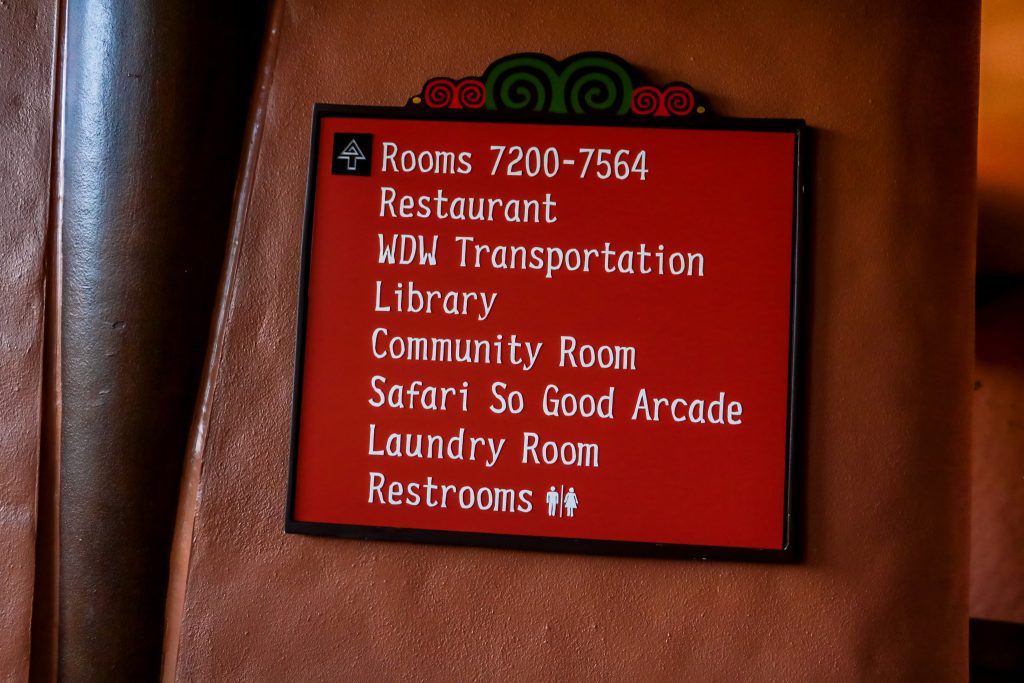 Saratoga Springs Community Hall
This Community Hall is located within Disney's Saratoga Springs Resort and Spa. This Community Hall earns the title of "Best Dressed" because it is a beautiful and relaxing space. Going along with Saratoga Springs' theme of rest and relaxation, this Community Hall is a breath of fresh air with lots of natural lighting. This Community Hall is great for kids in particular because of it's wide variety of painting activities. Paint ceramics for a small fee, color, and of course watch movies and play video games in this Community Hall. This Hall is also located in very close proximity to the resort's arcade.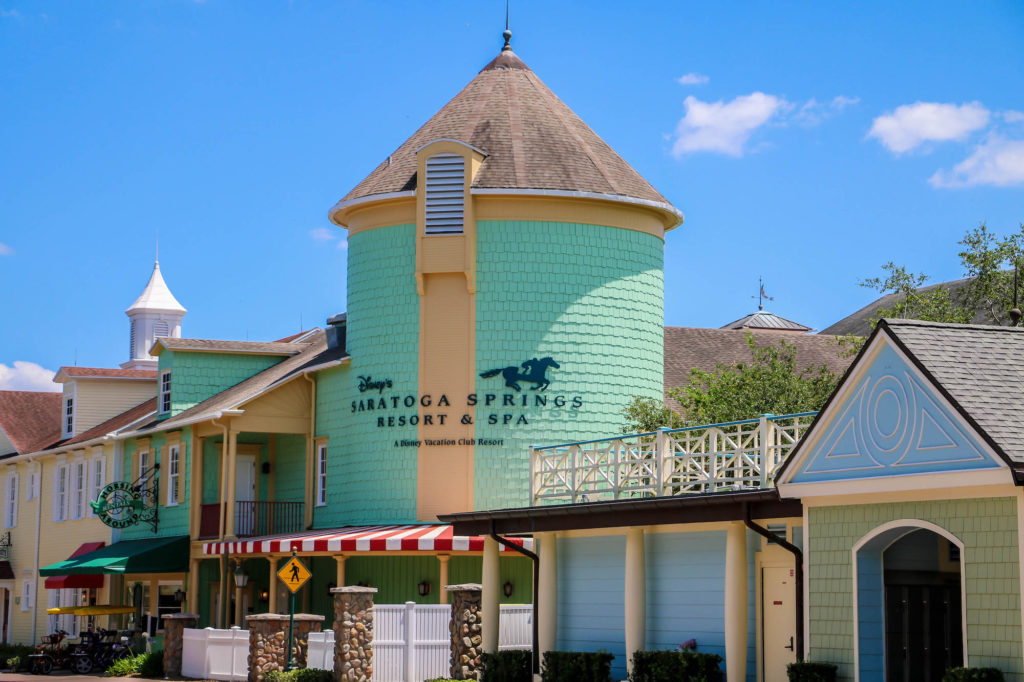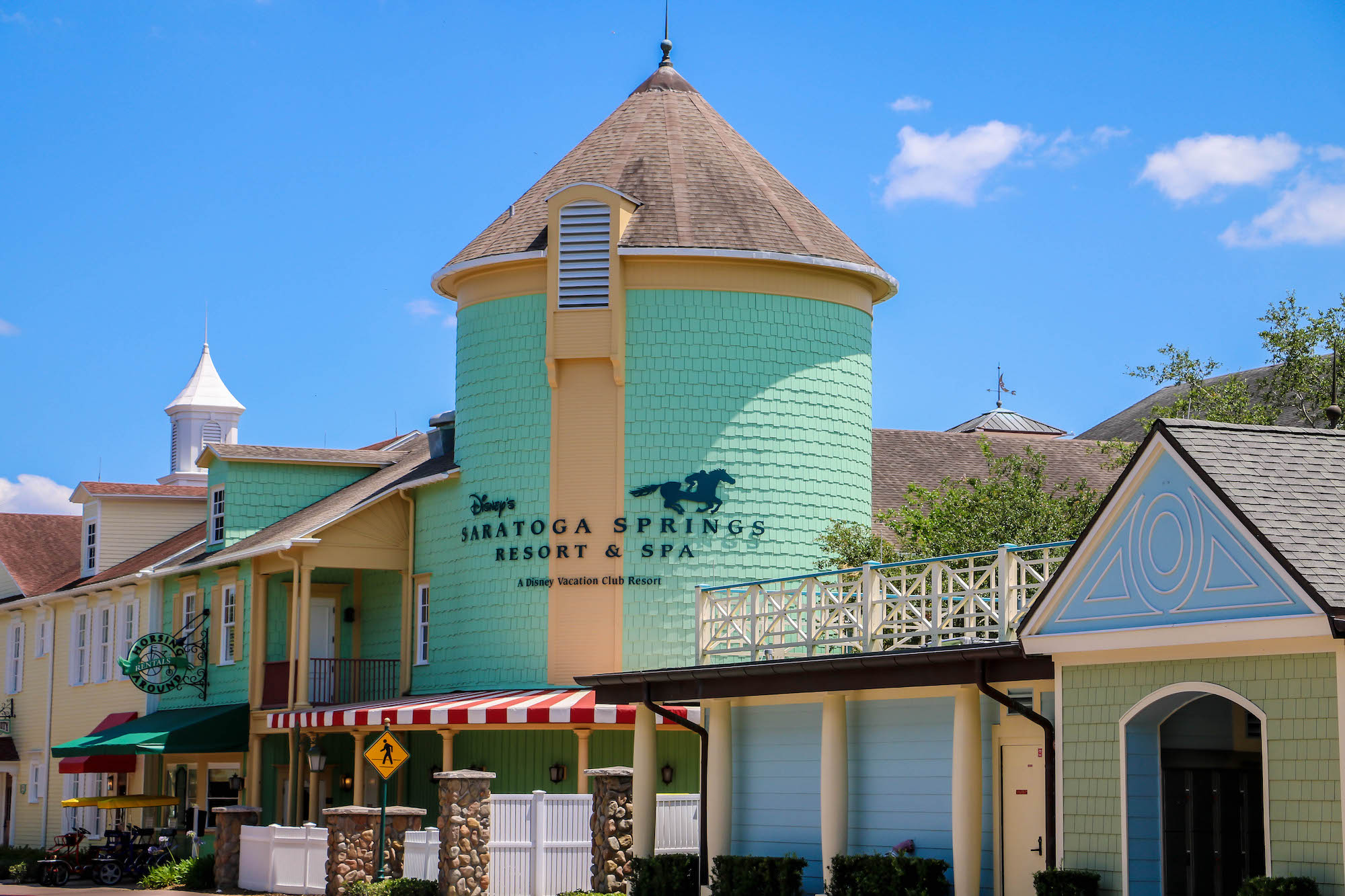 All Community Halls Are Created Equally
While some Community Halls amenities might be of more personal interest to you than others, you really can't go wrong in visiting any Community Hall. As a DVC resort guest, this experience is here for you to enjoy and make the most of and the cast members are sure to make your Community Hall visit enjoyable. So, the next time you find yourself wandering your DVC resort during a break or a rainy day, pop inside the Community Hall and see what activities they have to offer that day. You will certainly have a magical time!
Written by
Megan Woodard
Contributing Writer
Megan was born into a Disney family. Her first trip to Disney World was when she was only 18 months old. Now as an adult, Megan loves to share the magic of Disney with her two toddlers. Keeping up with Disney news and Disney World knowledge is a fun hobby for Megan. Disney World is her favorite place to be and continuously brings back her childhood joy.