Disney Vacation Club offers a resort for every type of traveler. Want to park hop until you drop by starting the day at Magic Kingdom? Trying to chill with a resort-only staycation? Picture yourself relaxing among the wildlife of the African savanna? There's a perfect DVC resort for you!
With so many amazing resorts at Disney to choose from, it can be hard to choose the perfect DVC Resort for your vacation. To help you make this very difficult decision, here are a few things to consider as your time to book your next Disney Vacation approaches!

Who's Traveling With You?
Thinking of the people in your travel party is the first step in picking that perfect resort! While all Disney Vacation Club properties are designed to accommodate any travel group, the fact is that some are better for certain groups than others. If you're traveling with young children, having an awesome pool for them to play in may be at the top of your list. This might motivate you to book a room at Disney's Beach Club Villas so that they can splash the day away at Stormalong Bay.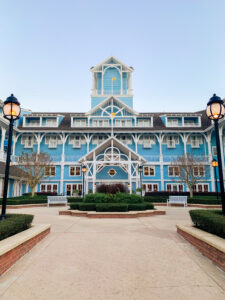 On the other hand, if you're traveling as a couple or with a group of adults, access to fine dining and shopping may be a bit more important than a themed pool. Both Old Key West and Saratoga Springs offer more of a laid-back vacation vibe with easy access to Disney Springs, perfect for adults-only vacations.
Another thing to consider here is if this is the first Disney trip for anyone in your travel party. If that's the case, you may want to pick a resort with over-the-top theming, the thing that sets Disney resorts apart from the rest. Bringing a first-time Disney traveler to Disney's Polynesian Villas & Bungalows is like giving them two vacations in one – Walt Disney World and a tropical hideaway!
What's Your Vacation Style?
Are you the type of Disney vacationer that likes to run from park to park until the nighttime fireworks show? The type that opens the park at rope drop and stays until closing? If this sounds like you, a Disney Vacation Club resort with close proximity to a park is key!
If you want to go from your resort room to walking down the middle of Main Street, USA in less that ten minutes, Bay Lake Tower at Disney's Contemporary Resort would be perfect for your vacation! Or if you're looking to eat and drink your way around the world at the EPCOT festivals, Beach Club or BoardWalk would be a good fit!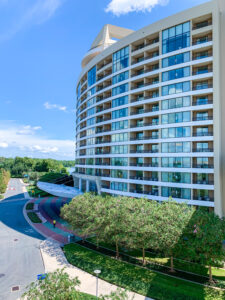 On the other hand, if you're a Disney fan who likes to take it a bit slower – maybe enjoy more time at the resort than in the parks – a more "tucked away" resort may be more your speed. Try to pick resorts with unique experiences, lots of activities, and more elaborate pools. At Animal Kingdom Villas (Jambo House or Kidani Village), you can enjoy quiet days looking out onto the savanna and learning from cultural guides. Or enjoy the peacefulness of the great outdoors at Copper Creek Villas & Cabins and Boulder Ridge Villas at Disney's Wilderness Lodge.
What Parks Do You Plan To Visit?
Walt Disney World is the same size as the city of San Francisco! This is not just a fun fact, but also something to consider when you're picking your Disney Vacation Club resort. Think about which parks you will visit the most, and try to book at a resort that is not too far by car, bus, Monorail, or Skyliner. This will maximize your time enjoying the magic of the parks, and minimize how much of your vacation is spent traveling from your resort.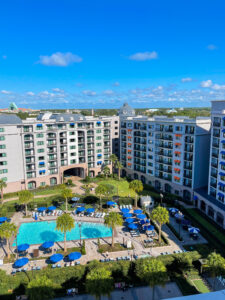 The ideal resorts for those planning to spend lots of time in Magic Kingdom would be any of the Monorail Loop resorts or Disney's Wilderness Lodge. Those looking to visit Epcot and Hollywood Studios would be perfectly situated at Beach Club, BoardWalk, or Riviera. Finally, those looking to earn their Wilderness Explorer badges will enjoy the short ride form Animal Kingdom Villas to Disney's Animal Kingdom.
The Best "Tough Decision" Of Your Vacation!
Choosing the perfect Disney Vacation Club resort for your vacations is one of the best "vacation planning problems" to have! While you can't go wrong with any of them, there are some resorts that are better suited to certain vacations. We hope this list helps you narrow down your DVC Resort choices so you can start planning your perfect Disney Vacation.
Looking to stay at a DVC Resort for up to 60% off? Anyone can book a Disney Vacation Club Rental through DVC Shop Rentals now. Search current DVC Rental reservations available for immediate online booking.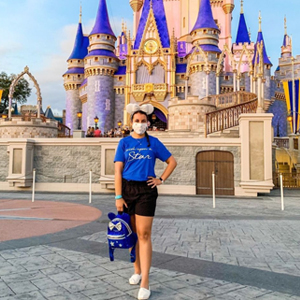 Written by
Samantha, DVC Millennial
Samantha is the creator of DVC Millennial, a magical Instagram account. She's been a Disney Vacation Club Member since 2018, buying in when she was only 25 years old! Her Instagram content is all about creating connections to other Disney fans and demystifying Disney Vacation Club. She loves hearing about other people's love of Disney, so be sure to follow her and send her a message!