The recent announcement that Galactic Starcruiser will be closing permanently after September has disappointed many Star Wars fans, especially those who planned to but did not yet have an opportunity to experience this immersive offering. 
Galactic Starcruiser placed fans directly in the world of Star Wars and allowed them to create their own unique adventure, all while staying in the innovative "Halcyon" Corellian starcruiser (hotel) or visiting Star Wars Galaxy's Edge in Hollywood Studios.
While guests may no longer be able to take a trip aboard the Halcyon, there are still plenty of Star Wars experiences to be had within Disney World. If you would like to have your own immersive experience in Galaxy's Edge and be the hero (or villain?) of your own Star Wars tale, read on for some suggestions on what to include in your day.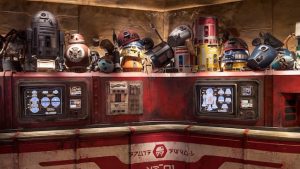 1. Start the day off right…with breakfast!
To get your day started, visit Ronto Roasters to enjoy a tasty breakfast in this incredibly themed quick service restaurant. Details like the droid-operated roaster built from a repurposed pod racer will make you feel like you're dining off-galaxy. 
During breakfast hours (8:30 AM to 11:00 AM) guests can order from a menu of specialties that include the Ronto Morning Wrap (eggs, grilled pork sausage, shredded cheddar and peppercorn sauce on pita bread), Rising Moons Overnight Oats, and some plant-based options like the Triple Suns Breakfast Wrap (featuring plant-based eggs, smoky chickpea-onion slaw and roasted tomato sauce) or the Andoan Fruit with Muja Sauce. Pair your breakfast with a Cold Brew Black Cafe beverage made with Joffrey's Coffee to get your caffeine fix before you head back out to Batuu.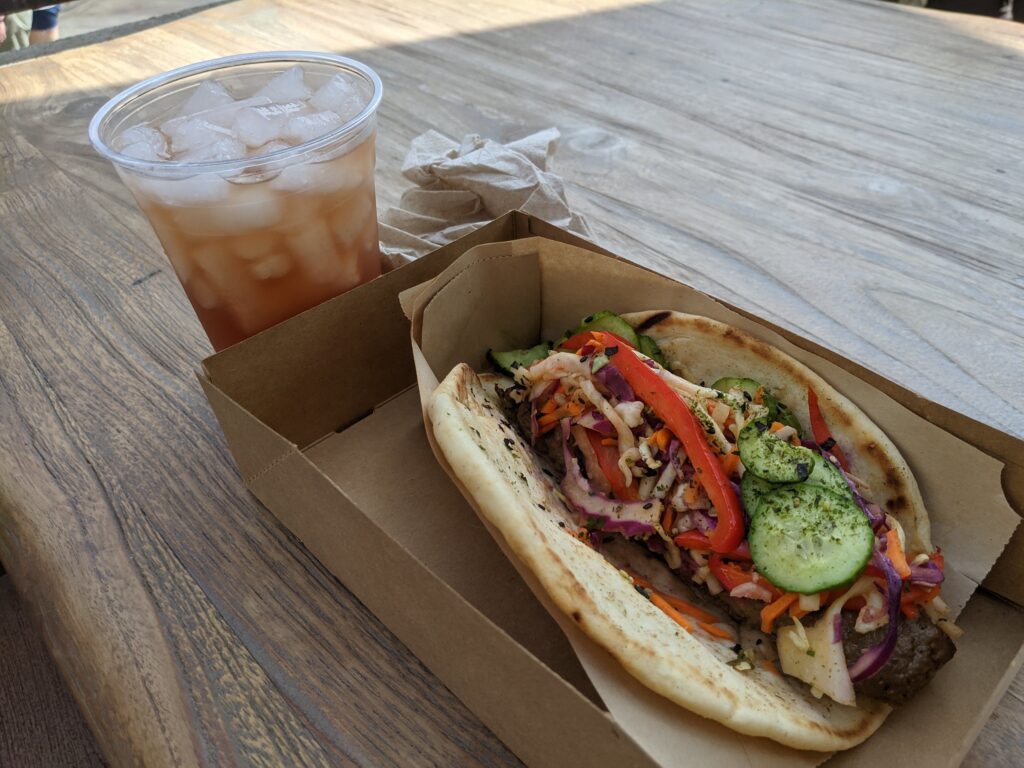 2. Enjoy the attractions
The two rides in Galaxy's Edge, as well as Star Tours in Echo Lake, continue to be some of the most popular attractions in Hollywood Studios. 
Star Wars: Rise of the Resistance is a masterpiece of Imagineering, featuring an engaging storyline and incredible effects. Guests will have a chance to join the Resistance and battle the First Order in a thrilling ride that features plenty of twists, turns and surprises. 
If you've ever dreamed of flying aboard the Millennium Falcon, then Millennium Falcon: Smugglers Run is an absolute must-do. Guests will be assigned a role as either pilot, gunner or engineer as they embark on a dangerous mission to smuggle goods across the galaxy. Because of the interactive features of this ride that are controlled by guests, no two experiences are the same!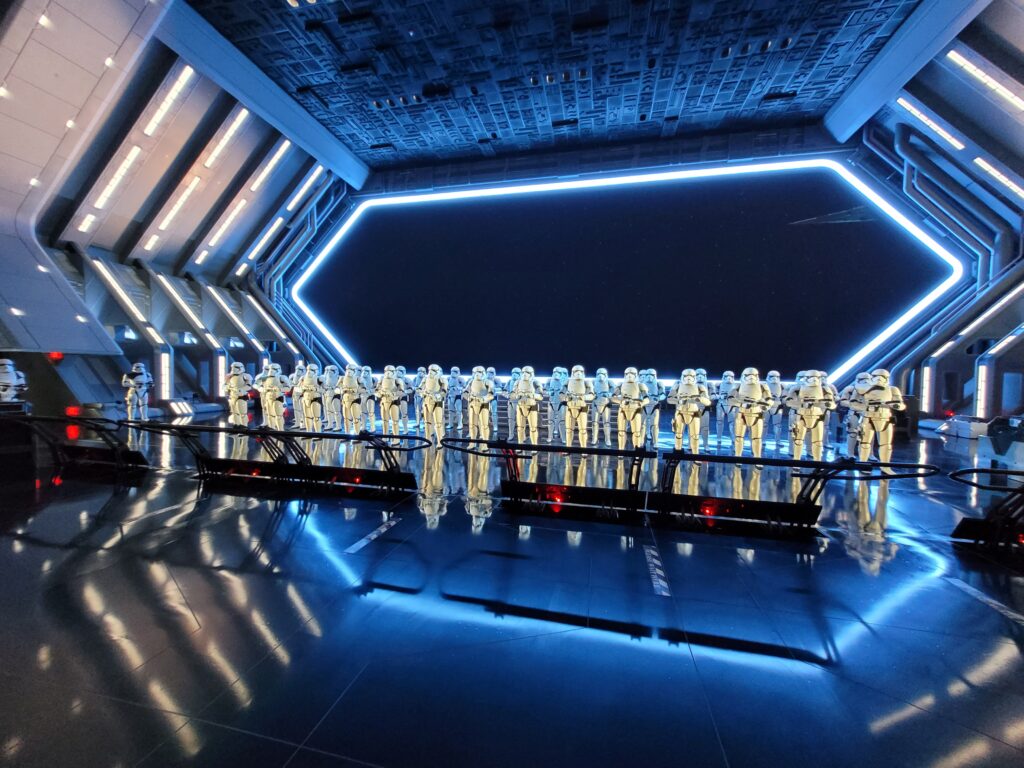 3. Build a lightsaber
Every Jedi needs a lightsaber! At Savi's Workshop, guests can build their very own custom lightsaber during this hands-on experience. Guests will visit a covert workshop in the Black Spire Outpost to build their own lightsaber under the guidance of cast members. Each lightsaber is a custom creation using the themed hilts and kyber crystal you select.
If Savi's Workshop is a bit out of budget for you at $249.99 plus tax, consider instead visiting Tatooine Traders in Echo Lake. Here you can build a toy lightsaber starting at $29.99 (sometimes a better option for younger padawans). 
Tip: Plan ahead for how you will be getting your lightsaber back to your home galaxy! If you will be flying home, make sure to check your airline's rules for packing it (e.g. does it need to be checked or will it fit in an overhead bin?). You also might want to ship it instead, which your Disney resort, Droid Depot or Dok Ondar's can assist with.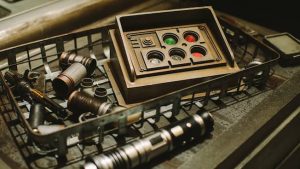 3. Visit Oga's Cantina
If you're looking for a libation, visit Batuu's local watering hole for a drink and to hear droid DJ R-3X spin some tunes. Oga's features an extensive beverage menu (with and without alcohol) featuring unique flavors and entertaining names, such as the "Blue Bantha" or the "Jedi Mind Trick." Advance reservations are recommended.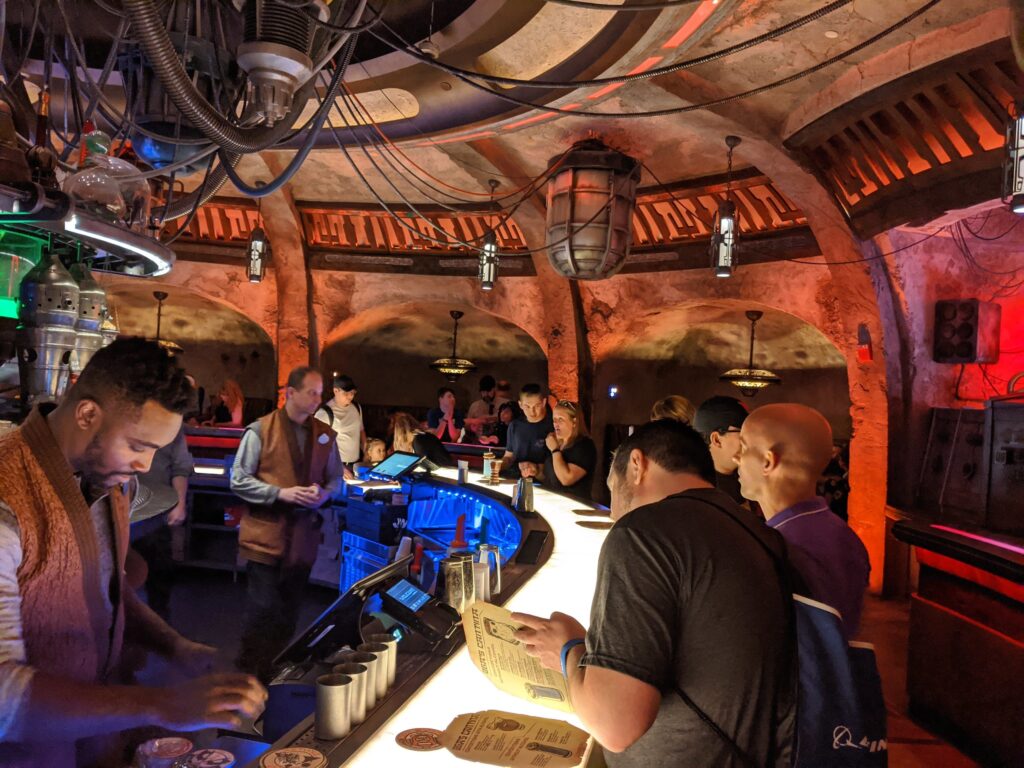 4. Build a droid
These are the droids you're looking for! Visit the Droid Depot to build your own BB- or R-series droid unit. Once you check in at the workshop, you'll receive a basket to select your Astromech parts from a conveyer; then you'll proceed to the Build Station to assemble your droid under the guidance of a cast member. Once your droid is assembled, you'll receive a remote control, box and instructions for your completed custom Astromech unit.
Tip: Similar to Savi's Workshop, plan ahead for shipping or packing your droid home; the boxes take up quite a bit of room! The Droid Depot can assist with shipping if you so choose.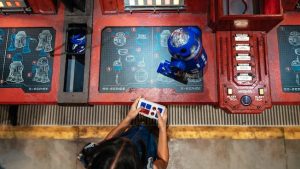 5. Take PhotoPass photos 
To commemorate your time in a galaxy far, far away, make sure to visit one of the many PhotoPass spots in Batuu during your visit, including:
Entrance to Galaxy's Edge from Toy Story Land (check with the PhotoPass photographer if a Magic Shot is available during your visit!

Kylo Ren's TIE Echelon (near the

Milk Stand

; check for Magic Shot availability here also)

Mace Windu's Lightsaber Prop (available after sunset, near Oga's Cantina)

The Millennium Falcon (check for Magic Shot availability!)

Super Zoom Magic Shot (near the Millennium Falcon; look for the PhotoPass photographer near the red umbrella for availability)

X-Wing Fighter Magic Shot (near the entrance to Galaxy's Edge from Grand Avenue)
For Disney Visa Cardholders, there is also a special photo spot in Star Wars Launch Bay. In this exclusive cardholder photo opportunity, guests can currently meet Darth Vader!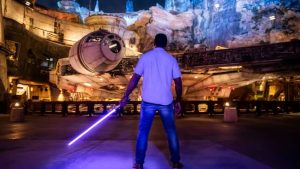 6. Take time to interact with the characters
A talented cast of characters populate Batuu and offer guests a chance to further immerse themselves in the story of Galaxy's Edge. Keep an eye out for such characters as Rey, Chewbacca, Vi Moradi, R2-D2, Kylo Ren, the Mandalorian (Din Djarin) and Grogu, and plenty of Stormtroopers. These characters will roam around Batuu at different times throughout the day and interact with guests.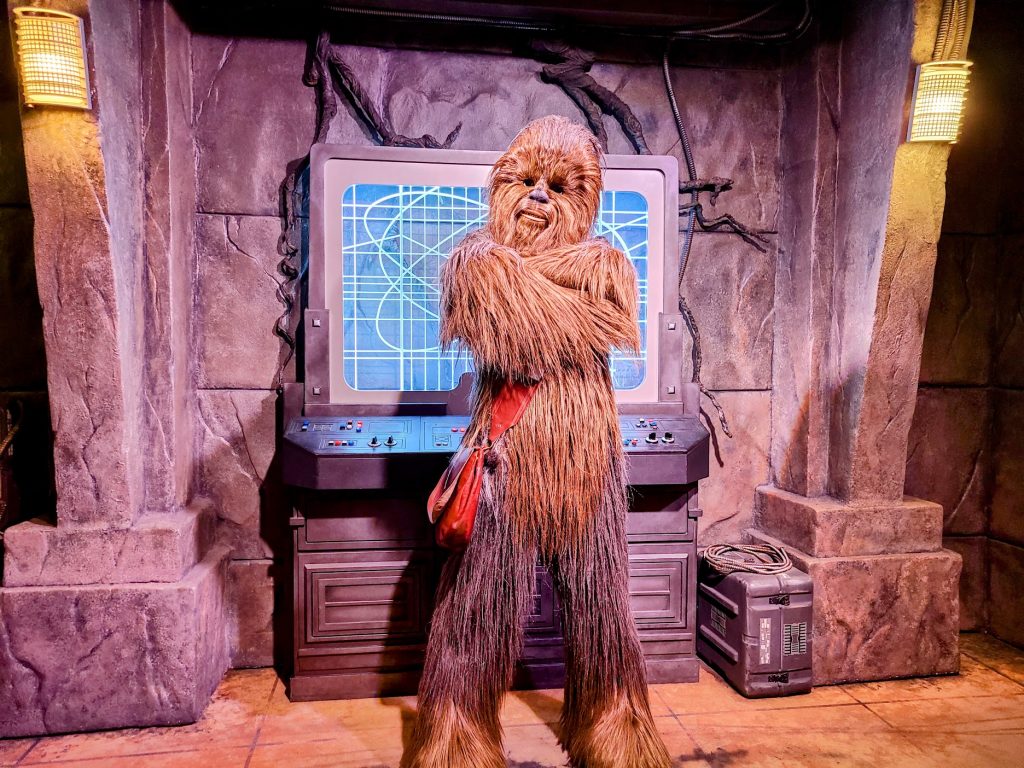 7. Play Star Wars: Batuu Bounty Hunters
If you've ever wanted to try your hand at Bounty Hunting, Galaxy's Edge offers an immersive game that allows guests to "track down" and "capture" wanted criminals! This is an engaging and family-friendly offering that encourages guests to thoroughly explore Batuu to find hidden spots and interactive features. 
Learn all about Batuu Bounty Hunters here!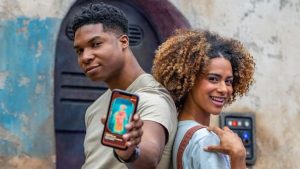 8. Take your time
Each impeccable detail and nod to the beloved stories of Star Wars have been brought to life by the immensely talented team of Imagineers who created Galaxy's Edge. During your visit, take the time to take it all in. Notice the sounds of TIE fighters "flying" overhead, learn the phrases of the citizens of Batuu, and appreciate the details in the architecture…and enjoy your day in a galaxy far, far away!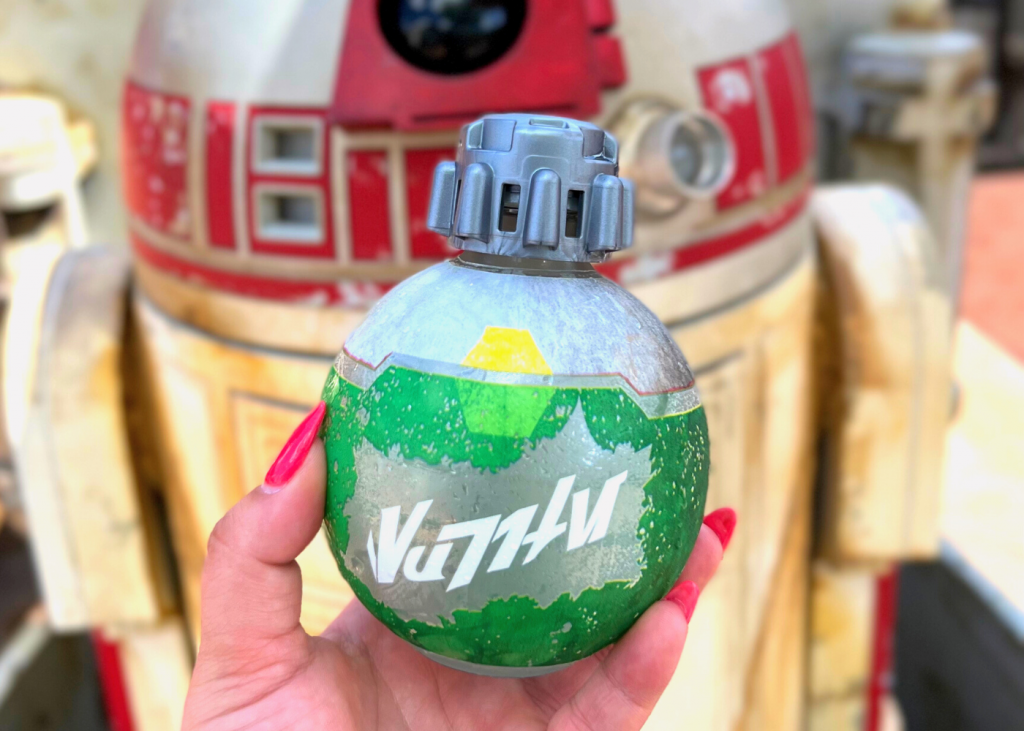 Have you visited Star Wars: Galaxy's Edge and taken part in some of these Star Wars must-do's? Let us know in the comments below!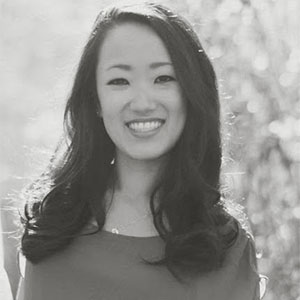 Written by
Leia Cullen
Leia is a proud mom of two boys. She has been in love with Disneyland and Disney World since her first visit to the parks many years ago, and she continues to relive the magic now with her family. She is passionate about creating helpful content that shares news or information about all things Disney, in the hopes it helps others create their own magical moments.