Located in Galaxy's Edge, the Droid Depot is a bustling marketplace located in both Disney's Hollywood Studios and Disneyland for those looking to create their very own droid. There is a lot to know about this experience, so let's dive right in with everything you will need to know when visiting.
What You Get
First and foremost, be sure to make a reservation to the Droid Depot, as spots fill up fast. Once Guests arrive and purchase a droid at the Droid Depot, you will receive one of two base models. The first is the R unit, which is the same type as R2D2. The second option is a BB unit, which is the same type as BB8. Each type of droid is completely customizable.
The Droid Depot does not just give guests the ability to purchase a customizable droid, it gives them the opportunity to create it themselves. Guests also get to take them home in a special box and receive their remote control.
The Experience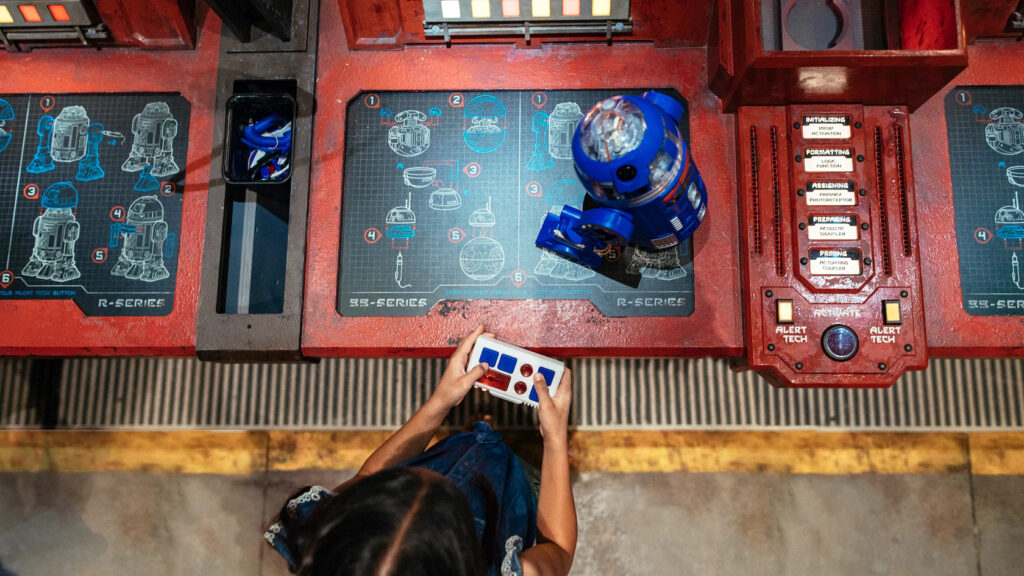 Upon entering the Droid Depot, guests will notice that it is quite a busy and chaotic place. Not just because of the amount of people inside creating their droids, but also because of how it was designed. There are dozens of droid parts and moving pieces all throughout the facility that give it an authentic trading post feel.
After purchasing their droid, guests will take a basket and the instructions over to a conveyer belt. The conveyer belt is covered with unused droid pieces such as the body of the droid type they want, the head, legs, etc. Once the basket is full, guests will head over to an available work station. The work station is equipped with a drill gun that is specially designed to put the droid pieces together. Cast Members are also available to assist guests if they require.
Once the droid is completed, it will be taken over to the activation station where it will come to life. This is the most magical part of the entire experience. When activated the droids will be capable of moving around, beep in a large variety of sounds and tones, and move the heads as well.
The droids come in a special box to take home so that guests can enjoy them for a long time. These droids are made of a very durable plastic and can be used often without wearing out. They can also be used for the perfect display piece in a Star Wars collection.
Cost
The cost for this amazing experience is $99.99 plus tax. This covers one astromech droid unit, a carrying box, and the experience of building the droid. It is also one builder per droid, so if multiple people wish to build, multiple droids will need to be purchased.
Although the droids do not qualify for any Annual Passholder or Disney Vacation Club discounts, the cost is pretty reasonable considering that guests will get the experience of creating their own droid, and then they can use it and play with it after the fact when they take it home.
Extras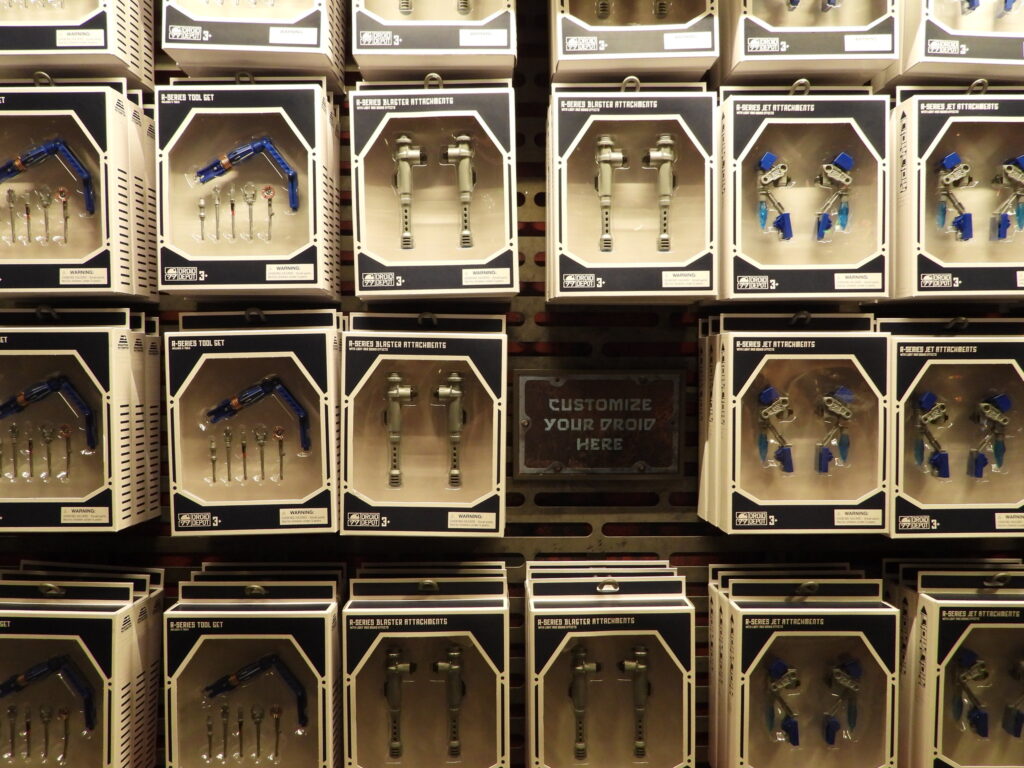 In addition to the base model and cost there are some extras that guests are able to purchase in order to make their droid even more unique. One of the best add-ons that can be purchased are the different personality chips. These chips can be inserted and will change the droid from a smuggler, first order, or resistance droid, and even more. These can be changed later as well.
Other customizable options include colors or stickers as well as a specialty carrying backpack for the droid. There are always new accessories making their way to the Droid Depot, so guests should be sure to check back frequently to see what is new.
Final Thoughts
The Droid Depot in Galaxy's Edge is an amazing and magical experience that is perfect for any Star Wars fan. Have you ever built your own droid? Let us know your experience and thoughts in the comments below!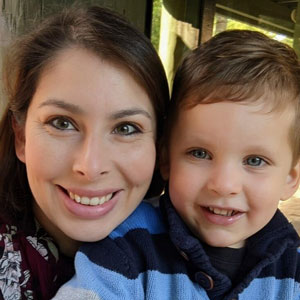 Written by
Rachel Van Norman
Contributing Writer
Rachel fell deeply in love with all things Disney as a little girl. Now as a wife and a mother herself, she shares this Disney obsession with her son and everyone around her. From her love of princesses to eating all the Disney food, Rachel spends her time radiating Disney magic and keeping everyone up to date on Disney news.