August 29th marked the opening of the much anticipated Star Wars: Galaxy's Edge at Disney's Hollywood Studios. Fast passes and dining reservations were booked weeks in advance and shortly after the park opening guests needed to reserve virtual boarding passes to return to Galaxy's Edge later in the day. 
Of course, being a newly opened land themed for one of Disney's most successful and long running enterprises, Galaxy's Edge would be extremely popular. If you're planning on visiting Galaxy's Edge in the near future, here is what you can expect at Disney's newest land.
Out Of This World Theming & Characters
Guests who have already had the chance to visit Galaxy's Edge have commented on the amazing level of theming that has gone into this new area of Hollywood Studios. From the building and set designs of the enormous Millennium Falcon and the lively Oga's Cantina, to the character and employee costumes and uniforms, everything about Galaxy's Edge has been meticulously thought out and executed. Stepping into Galaxy's Edge from the Commissary area of the park truly feels like walking onto Batuu in a galaxy far from here.
Taking the Star Wars theme to the next level, Disney has even hidden coded messages written in Aurebesh throughout Galaxy's Edge. Using the decoder in your guide map, kids (and big kids) will have a great time decoding the funny and witty messages while exploring the area.
Galactic Snacks and Drinks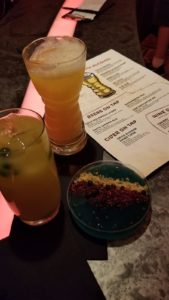 Blue Milk, Green Milk, droid Coca Colas. We've all been hearing about these themed beverages for quite some time. While Blue Milk isn't necessarily for everyone, it's a frozen sweet milky beverage, there are plenty of beverage options to choose from at Oga's Cantina. This lively bar makes you feel just like a member of the rebel alliance, meeting with conspirators on the planet of Batuu. The bartenders serve up a variety of funky cocktails like Dagobah Slug Slingers and Jeti Mind Tricks as well as a range of tasty craft beers. While Oga's Cantina does not serve food, aside from some small bites throughout the day, it is a great place to duck out of the sun, hide from the storm troopers and hang out with your Resistance friends. Be sure not to leave before seeing one of the bartenders' song and dance routines set to the robot DJ's music.
If you're looking for a more substantial pitstop, head over to Docking Bay 7 where a varied menu of tasty food is served for breakfast, lunch and dinner. With a good range of options from meat dishes to seafood to plant-based menu items, Docking Bay 7 will appeal to the whole family. 
Guests can also find snacks and drinks at several other locations throughout Galaxy's Edge.
Ronto Roasters

– serving pork and sausage wraps

Milk Stand

– serving plant-based Green and Blue milks with or without alcohol

Kat Saka's Kettle

– serving up a sweet and savory popcorn mix
Smuggler's Run & Other Attractions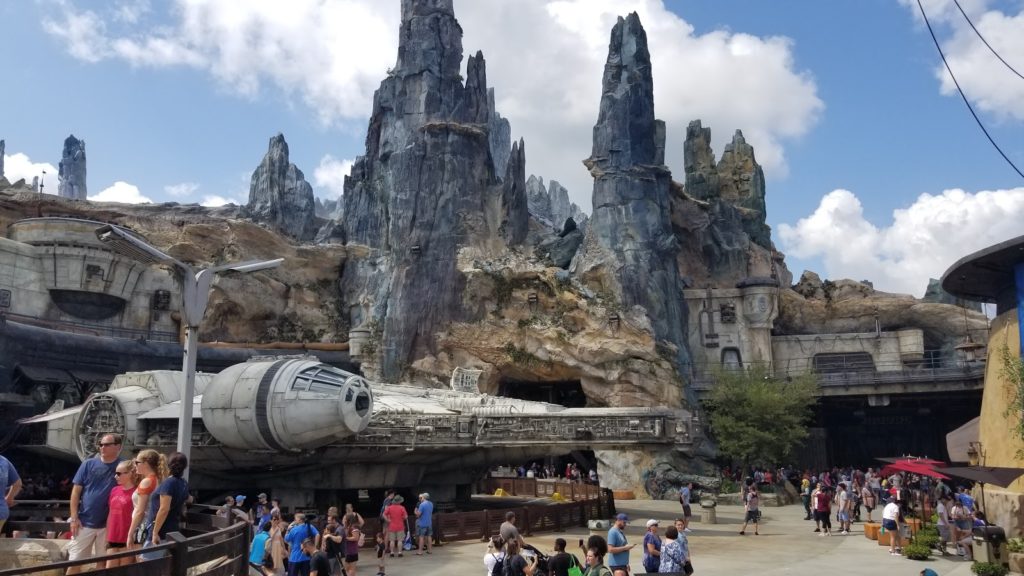 Yes, we love Disney's impeccable ability to transport us to a far away land but what we love most are the rides! With wait times reportedly up to 200 minutes by 10:30AM on opening day, Smuggler's Run was a hit.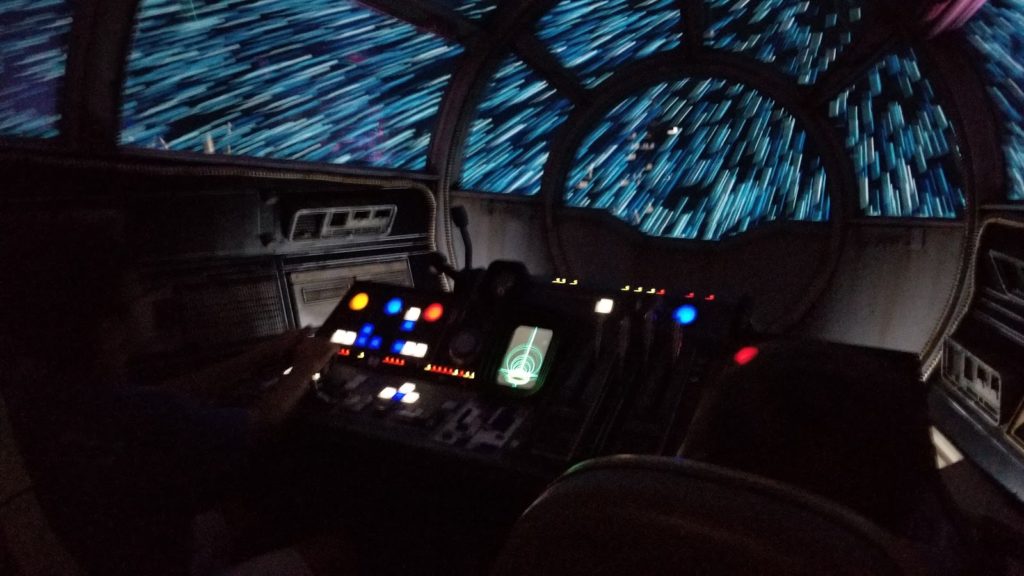 Smuggler's Run
A completely immersive experience, Smuggler's Run puts you in the middle of a high speed chase through the galaxy on a mission to transport some very valuable coaxium from Corella to help the Resistance. Six riders board each vehicle with very specific and important roles. There are two pilots in the front, two gunners in the middle of the ship and two engineers in the back. Unlike other rides, the outcome of this ride depends on how well you and your crew perform at your given tasks. 
Rise of the Resistance – Opening December 5, 2019
Later this year, Galaxy's Edge will welcome a second new attraction, Rise of the Resistance. Rise of the Resistance will be a dark, multi-platform ride where guests are recruited into the Resistance and sent on a secret mission. When captured by Kylo Ren and the First Order, the recruits will need the help of the help of Rey, Finn, Poe and BB-8 to escape the First Order and secure the rise of the Resistance.
Star Wars: Galaxy's Edge is open and ready for you to come and join the Resistance, or the First Order if that's what you'd prefer to do. Have you visited Galaxy's Edge? What was your favorite part of the experience?
Guest Author
Katherine Rand