When discussing must-dos and must-haves for your Walt Disney World vacation, I often hear debates about Disney's Animal Kingdom. Such questions as, "Is it really necessary to visit Animal Kingdom?" and "Should I plan for an entire day in Animal Kingdom?" are frequent inquiries of those planning their Disney itinerary. While Animal Kingdom nay-sayers may try to tell you that the park is just a glorified zoo, I am here to tell you that it is so much more and is undoubtedly a park in which you can and should plan to spend a full day.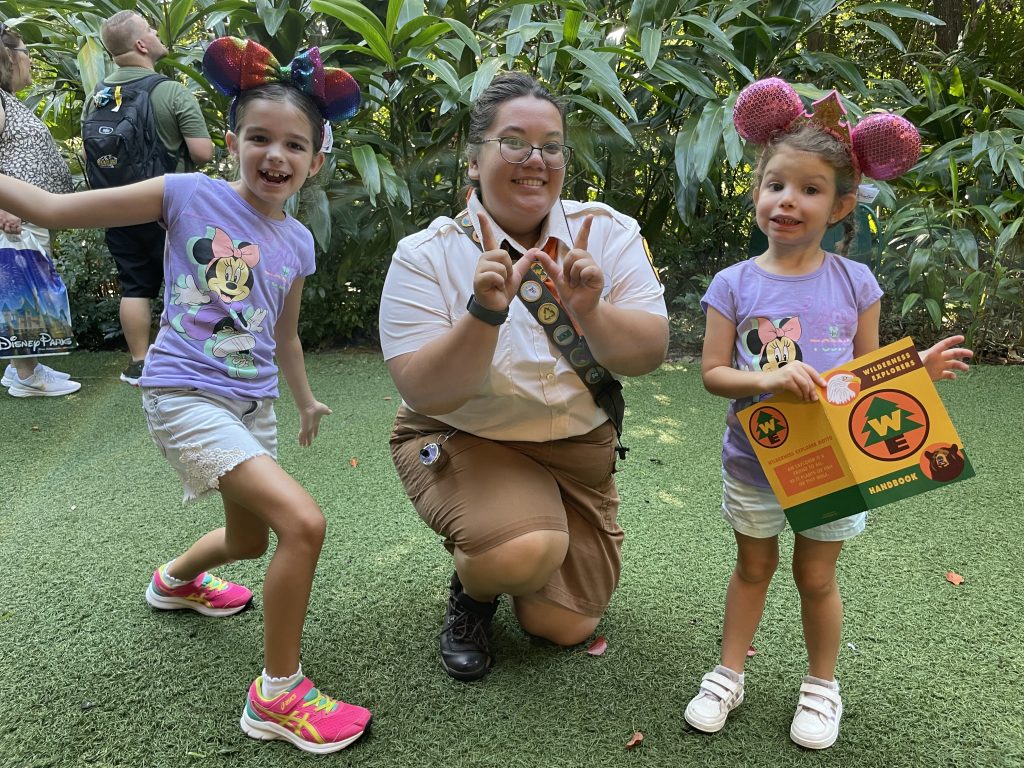 While it's hard to beat the walk up Main Street U.S.A. to Cinderella's Castle at Magic Kingdom, once you past security and the ticket entrance to Animal Kingdom, you are immediately transported to a new destination. Seeing the Tree of Life come into view is nearly breathtaking and its worth taking a few moments to marvel at its beauty and intricate details. Make time in your day to walk the trails on Discovery Island to get an up-close look at the Tree of Life and relax on a bench with the tranquil sounds of a nearby waterfall.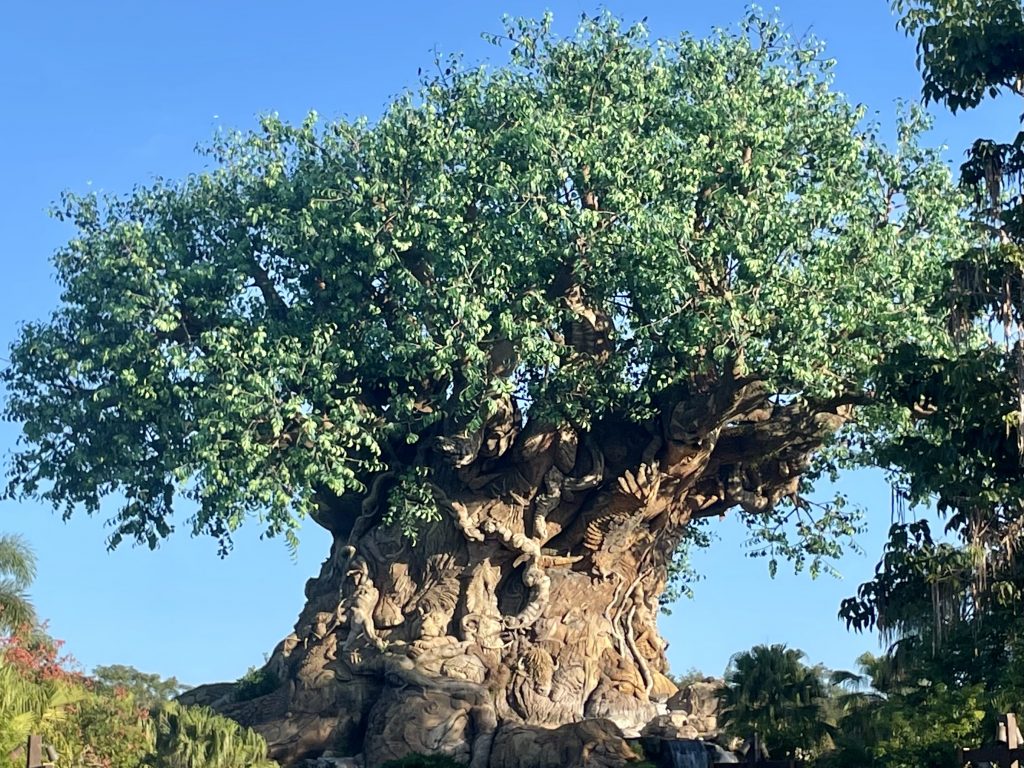 As you make your way over to Pandora, Africa, or Asia, the theming of this park will blow you away. Your senses are heightened by the smells of authentic food cooking and you may find your hips swaying to the beat of music found from that part of the world (or imaginary world). It is worth taking the time to explore each of these lands and the attractions they have to offer. You won't be disappointed!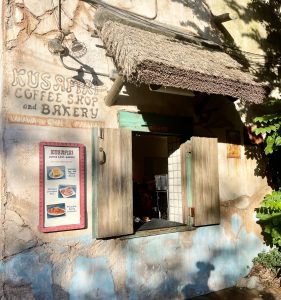 Speaking of attractions, plan to spend a full day in Animal Kingdom in order to experience rides that are unlike others that you can find at the other Walt Disney World Parks. Where else can you lay on winged mountain banshee for a 3-D flight over Pandora (Avatar Flight of Passage) or ride through a real savanna that animals native to Africa call home (Kilimanjaro Safari)? Unless you visit Typhoon Lagoon or Blizzard Beach, you will only find a large raft ride where you truly do get wet at Animal Kingdom (Kali River Rapids). Expedition Everest will take you on an adventure so unique, it will have you speeding down the mountain backwards. These attractions are popular and worth waiting for! When you choose to spend an entire day at Animal Kingdom, you won't need to cut any of them out of your daily plan like you may have to do if you are choosing to park hop at 2:00PM.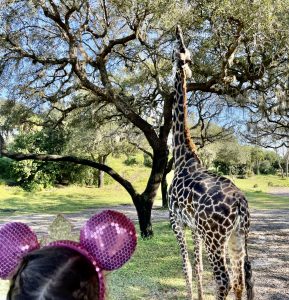 In addition to the unique attractions at Animal Kingdom, I would be remiss if I didn't also mention the excellent shows available at this park. Festival of the Lion King and Finding Nemo: The Big Blue…and Beyond! are two professionally performed musicals that leave guests inspired and appreciative of the talented cast members that share their gifts with park visitors each day. In addition, there are other informative shows like "Feathered Friends in Flight" and "It's Tough to be a Bug" that educate and entertain guests of all ages. When you skip these shows, you miss a large portion of what makes Animal Kingdom so special!
"Finding Nemo.: The Big Blue…And Beyond" is a must-see show. The music and expert puppeteering will keep you entertained and the indoor theater will also give you break from the heat!
When you think of the best food in Walt Disney World, perhaps a resort restaurant comes to mind or a favorite dish from the food kitchens that are open during festival times in EPCOT. And while it's no secret that the food at Magic Kingdom isn't anything to write home about, that is not the case for food selection in Animal Kingdom. Start with a character breakfast at Tusker House, have lunch at Flame Tree Barbecue or Satu'li Canteen, snack on Mr. Kamal's fries, and plan for dinner at Yak and Yeti. I promise that you won't be disappointed! And if you're looking for dessert, there are plenty of kiosks that serve Mickey ice cream bars and ice cream sandwiches or visit the Anandapur Ice Cream Truck for some delicious soft serve.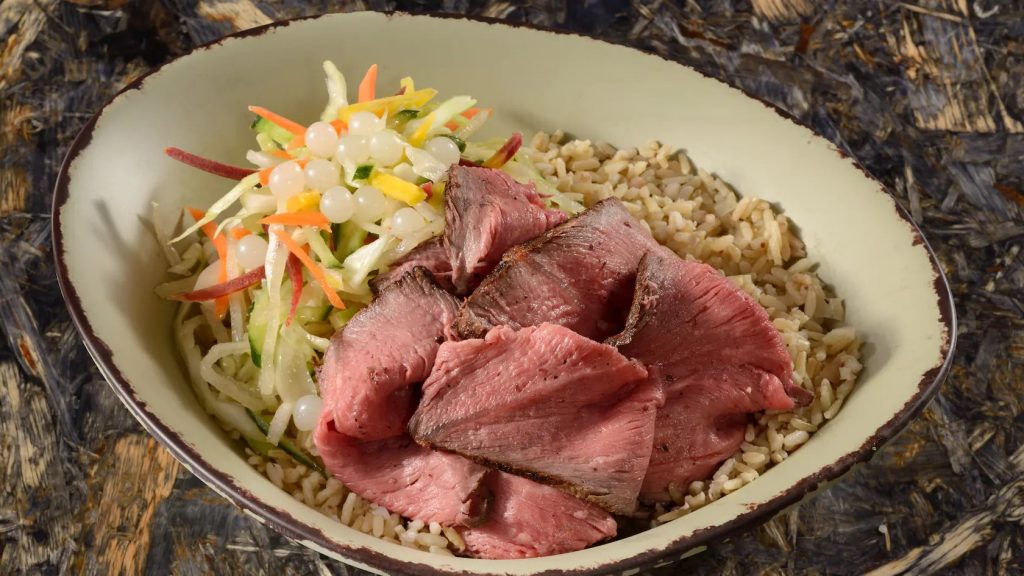 Another reason to plan to spend a full day at Animal Kingdom is that it is the perfect park to see characters and collect signatures for your autograph book! In Animal Kingdom, there are many opportunities throughout the day to meet Donald, Daisy, Chip and Dale in Dino Land. What's more is that with the recent changes in character meet and greets, Animal Kingdom is the only park in which you can meet Mickey and Minnie at the same time! In addition, you may see Kevin from the movie Up roaming around on Discovery Island and catch other pals passing by on the flotillas on Discovery River.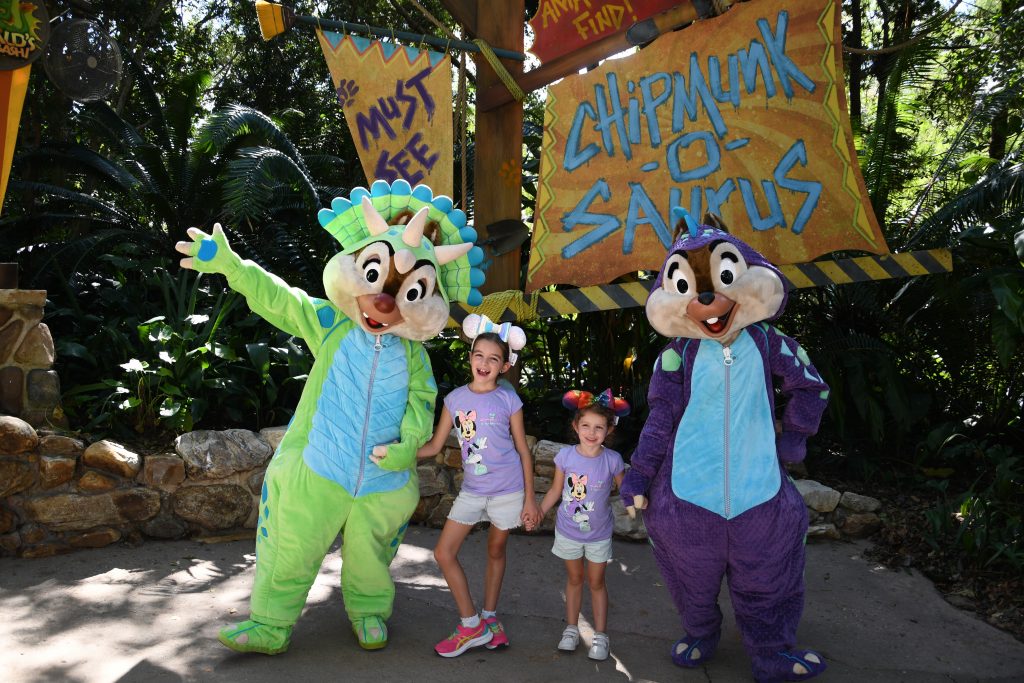 Animal Kingdom is a completely immersive experience and truly makes you feel like you're on vacation in a place very different from home. Plan to spend a full day in Animal Kingdom in order to experience and enjoy all that the park has to offer – amazing attractions, sensational shows, fantastic food, and a many opportunities to interact with characters. Staying a full day also grants you the opportunity to view the beauty of the Tree of Life and land of Pandora as the sun sets. I promise that you won't be disappointed and you'll leave the park full of gratitude for the unique experiences of the day and the memories you made with your loved ones.
Do you usually spend a full day at Disney's Animal Kingdom during your Walt Disney World vacation? Let us know in the comments below!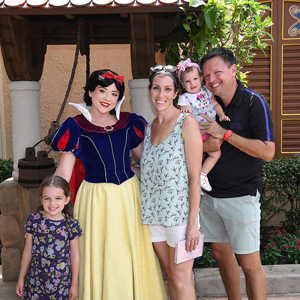 Written by
Shelley Wehler
Contributing Writer
Shelley is a stay-at-home mother of two girls living outside of Charlotte, North Carolina. Her love of all things Disney has grown even more as she sees the magic come alive through the lens of her young daughters. She spends her free time keeping up with the latest in Disney news and daydreaming of her next trip to the parks!