When it comes to planning a Disney vacation, there are many variables to consider: what is your budget, where should you stay, who should you book your resort through? With so many possible choices, you might not know where to begin. 
Fortunately, DVC Shop was founded by Disney experts! With a wealth of knowledge and experience, the DVC Shop team is always ready to help you plan your cost-effective Disney vacation so you can make the most of your magical experience. 
DVC Shop Overview
DVC Shop Rentals was created by and for Disney Vacation Club owners, making it possible for DVC owners to share the magic with others. Through this service, you can experience all the DVC resorts have to offer for unbeatable prices – no DVC membership required.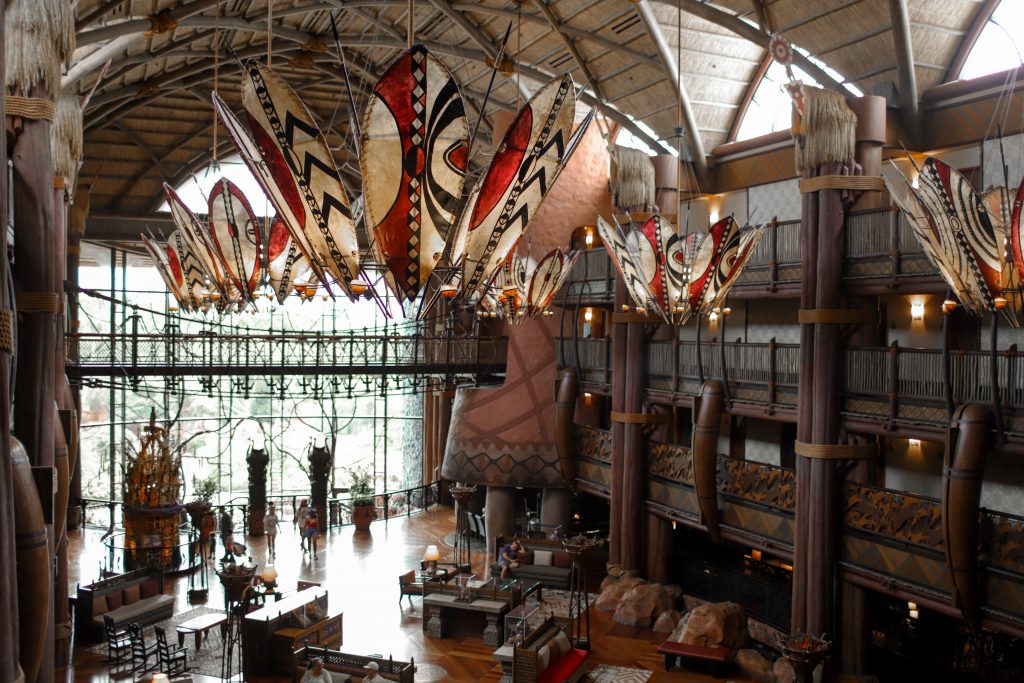 How DVC Shop Rentals Work
Through DVC Shop Rentals, you are able to rent Disney Vacation Club points from members, thus having access to amazing deluxe resorts and discounted prices – almost like magic! By securing a reservation through DVC Shop, you can expect a smooth and efficient booking process.
To book your magical stay, simply inquire about a custom reservation, or choose a confirmed reservation to find the perfect resort for your vacation. (Visit this handy guide for how to book a confirmed reservation!)
You can submit your inquiry for your custom reservation as early as 11 months in advance in order to secure your preferred date range and resort! If you are planning to visit Disney World during popular travel seasons, such as the holidays or summer break, it is especially helpful to plan ahead. But don't forget that great last-minute confirmed reservations can always be found, so make sure to browse through the current confirmed reservations available.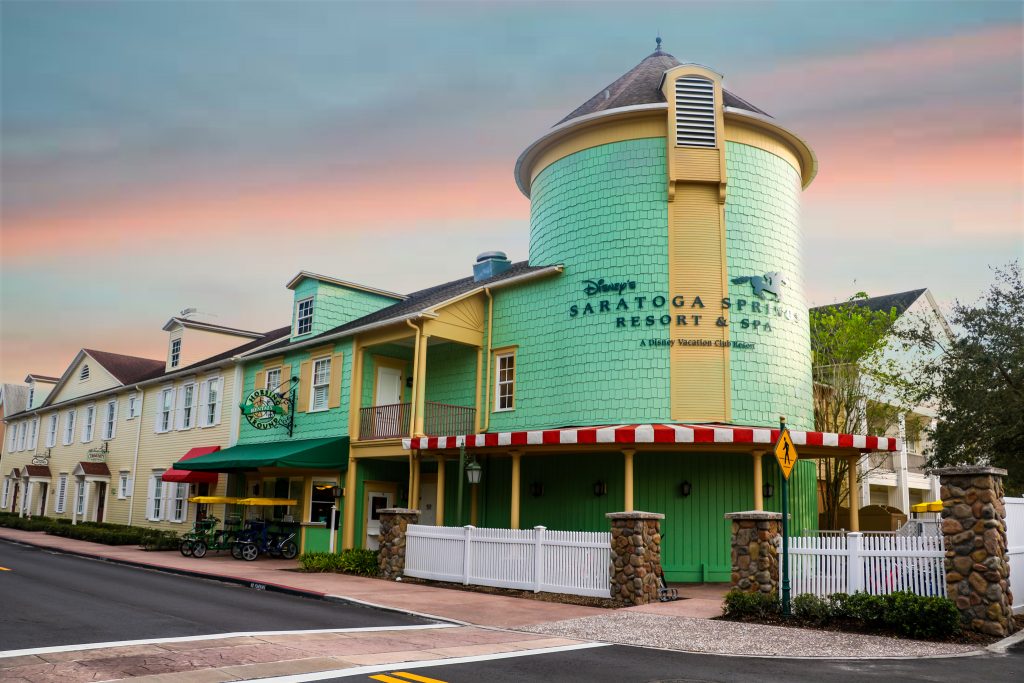 Cost Savings
When it comes to Disney vacations, cost is certainly a factor in most people's planning process. A DVC rental is an unbeatable way of staying in the same great DVC resorts (offering amazing locations, amenities, and services) but without paying the Disney rack rate. Who wouldn't want to stay at a deluxe DVC Resort for up to 60% off? The ability to book reliably discounted rates at deluxe locations can help remove some of the stress and uncertainty in planning your Disney vacation. 
DVC Rental pricing varies based on resort and travel dates, and can be a fraction of what you would otherwise pay. DVC Shop Confirmed Reservations are rented for the price listed on the reservation, often for significant savings at some amazing DVC locations. A deluxe resort reservation over the holiday season? Don't mind if I do!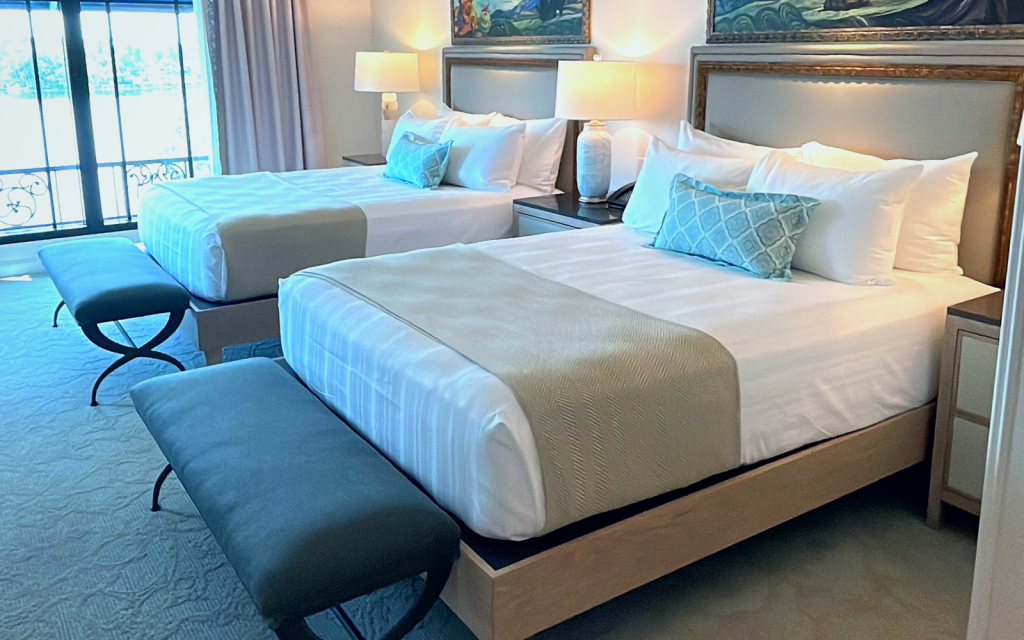 Why Stay At A DVC Resort?
DVC resorts offer some of the best amenities, features, and services on property. There are themes to suit every taste, whether you want to have a luxurious tropical vacation at the Polynesian Villas or experience a European-style getaway at the Riviera Resort! Many DVC resorts also have unbeatable locations near the parks with access to convenient transportation options. For example Saratoga Springs where you can walk to Disney Springs!
DVC resorts are also ideal for extended stays. If you are taking a longer Disney vacation, having access to amenities such as laundry, kitchens/kitchenettes, or spacious floor plans can make you feel as if you are truly at home while at Disney. As a mom of two young kids, having access to these DVC resort amenities makes my vacation much more enjoyable and comfortable.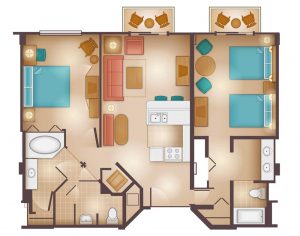 You will also have access to some of the best dining on property when you stay at a DVC resort. Find fantastic fare and unique experiences to suit every palate and budget.
And don't forget that as a DVC resort guest, you will also have access to early entry and extended evening theme park hours! Experience even more of the magic during your stay.
As you are planning your Disney vacation, think about your preferred location, amenities and theme; there is surely a DVC resort to suit your needs. Check out the full list of DVC resorts here to find the perfect one for your vacation. 
Renting Through Reliable Channels
DVC Shop is a secure and reliable source for DVC rentals. Renting through DVC Shop can save you time and provide security when booking a DVC reservation. If you are interested in renting, contact DVC Shop here with any questions about the process.
Ready to get started? Visit DVC Shop Rentals to learn more and find your perfect DVC resort stay. 
Looking to own a bit of the magic? Contact DVC Shop Resales and speak with a Resale agent today if you are interested in learning more about purchasing a discounted DVC contract.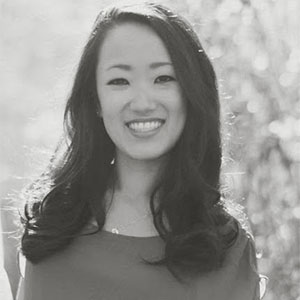 Written by
Leia Cullen
Leia is a proud mom of two boys. She has been in love with Disneyland and Disney World since her first visit to the parks many years ago, and she continues to relive the magic now with her family. She is passionate about creating helpful content that shares news or information about all things Disney, in the hopes it helps others create their own magical moments.