Disney Vacation Club resorts were designed to ensure your Disney vacation is both comfortable and convenient. Many people choose DVC resorts specifically for the amenities that make an extended stay possible – or dare I say, preferable! Whether you need a spacious floor plan with numerous sleeping options, a laundry room, or a kitchenette/kitchen to ensure your stay is more home-like, DVC resorts have you covered. 
While you truly can't go wrong staying at any DVC resort, read on to see why you should perhaps consider one of the following resorts for your extended stay at Disney World. 
Bay Lake Tower
Bay Lake Tower has a location that can't be beat, just an easy 10 minute walk to Magic Kingdom. With easy access to the monorail, a variety of dining options, and many of the rooms offering stunning views of Magic Kingdom or Bay Lake, it's clear to see why this DVC resort has long been a fan favorite. 
Bay Lake Tower offers room layouts that are perfect for extended stays. The studio floor plan includes a separate galley-style kitchenette, providing plenty of space for food prep or storage. The 1, 2 and 3 bedroom floor plans feature a spacious living area and fully equipped kitchen. Each villa layout allows you the space to unpack, unwind, and truly feel "at home" in this DVC resort right on the doorstep of the magic! Consider booking your extended stay here for the great location and accommodating floor plans.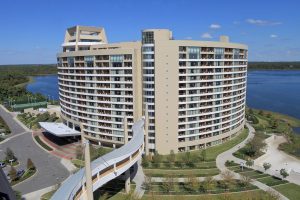 Animal Kingdom Villas
There are two sections to Animal Kingdom Villas: Jambo House and Kidani Village. These DVC resorts offer some of the most scenic views in all of Disney World, looking out over Animal Kingdom Lodge's very own savanna. Spy giraffes, zebras, gazelle, kudu, ostrich, and more from the lobbies and grounds…or even from your own room if you book a savanna view! 
Both Jambo House and Kidani Village are great options for an extended stay. Not only will you be able to fully immerse yourself in this beautiful and exotic location, but you will find comfort and convenience in the well-appointed rooms. There are studio, 1, 2, and 3 bedroom floor plans available, as well as savanna view options. Make breakfast in your kitchenette or fully equipped kitchen and enjoy the incredible views from your balcony while you sip your morning coffee! Take time during your extended stay to enjoy the pools at both Jambo House and Kidani Village. And be sure to visit one of the numerous restaurants on site, offering authentic and flavorful fare in incredibly themed settings.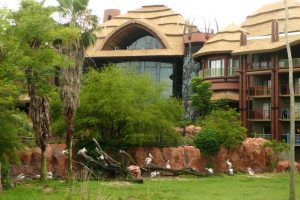 Saratoga Springs Resort & Spa
This enchanting and stylish resort was inspired by the historic Saratoga Springs in New York. Here you will find charming decor and a wide variety of spacious rooms with peaceful views. Floor plans include the unique Treehouse Villas, as well as studio, 1, 2 and 3 bedroom villas.
This resort is sizable, and during an extended stay you can explore the variety of dining options or any of the five pools located here. Or treat yourself and unwind at Senses Spa, a full-service spa and health club! Currently, spa services are not available at this resort, but be sure to check back for more information on the reopening of Senses Spa!
Saratoga Springs Resort is also within walking distance of Disney Springs, which offers an endless variety of shopping, dining and entertainment. An extended stay at Saratoga Springs will allow you the time to truly experience and enjoy all that Disney Springs has to offer. There is no shortage of things to do here during a long stay!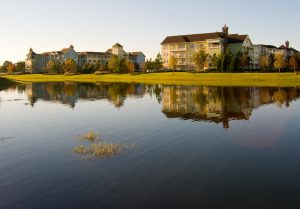 Boardwalk Villas
The Boardwalk Villas invoke classic seaside charm in a convenient and scenic location. From here you can walk to Epcot or Hollywood Studios, or take a ride on the Skyliner transportation system to Hollywood Studios! Enjoy the unique dining, shopping and entertainment options right on the Coney Island-reminiscent boardwalk; there are full service restaurants, quick service options, bars and lounges to suit every taste. 
Boardwalk Villas offer studio, 1, 2 and 3 bedroom floor plans. The 1 bedroom floor plans in particular are a great option for families staying for a longer period, featuring two separate sink areas for getting ready and plenty of storage space for you to unpack.
Book your extended stay at the Boardwalk Villas for the great location, numerous transportation options and engaging scenery.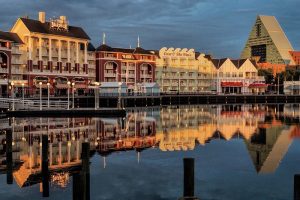 All four of these resorts (Bay Lake Tower, Animal Kingdom Villas, Saratoga Springs Villas, and Boardwalk Villas) also feature Community Halls, which host activities/amenities for DVC resort guests. This is a great way to further experience your resort and play games, do crafts, or relax and watch a movie.
Whichever DVC resort you choose, there are so many thoughtful details built into these "homes away from home" that will ensure your stay is both pleasant and magical. Welcome Home!
Feature photo by D.K. Peterson on Flickr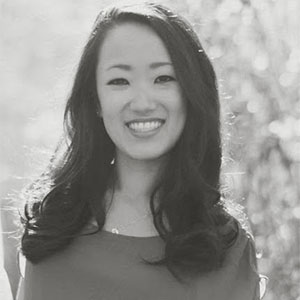 Written by
Leia Cullen
Leia is a proud mom of two boys. She has been in love with Disneyland and Disney World since her first visit to the parks many years ago, and she continues to relive the magic now with her family. She is passionate about creating helpful content that shares news or information about all things Disney, in the hopes it helps others create their own magical moments.