Gaston's Tavern, "the manliest of manly places," serves delicious sweets like cinnamon rolls and The Grey Stuff Cake. If you're looking for a few quick and yummy snacks that the whole family will enjoy then Gaston's Tavern is the place to go.
Gaston's Tavern Details

| | |
| --- | --- |
| Walt Disney World Park | Magic Kingdom |
| Location in Park | Fantasyland |
| Dining Experience | Quick Service, Casual Indoor/Outdoor |
| Hours | 7:30AM – 6PM |
| Price Range | $14.99 and under |
| Type of Cuisine | American |
| Mobile Order | No |
| Reservations | No |
| Allergy-Friendly | No |
Overview
Gaston's Tavern is a counter service eatery located near the Beast's Castle in New Fantasyland. The window service dining location is a tribute to Gaston from Disney's Beauty and the Beast. This quick stop service location serves snacks and beverages that are perfect for a mid-meal break or a quick breakfast of coffee and a cinnamon roll. Gaston's Tavern offers both indoor and outdoor seating and is located very close to restrooms, making this a great spot for a pit stop during the day.
Guests often rave about both the huge cinnamon roll and delicious Grey Stuff cupcake. And Lefou's Brew, the restaurant's signature drink, is an interesting Disney concoction of frozen apple juice and mango foam that also receives great reviews. The drink is a perfect sweet and frozen beverage for those hot Florida days.
Menu
Snacks
Warm Cinnamon Roll. $5.99
The Grey Stuff Cupcake. $5.49
Beverages
Lefou's Brew – $5.79
LeFou's Brew with Souvenir Stein – $12.99
Frozen Apple Juice with a hint of Toasted Marshmallow and topped with All-Natural Passion Fruit-Mango Foam served in a Souvenir Stein.
Fountain Beverages – $3.99
Orange Juice – $4.99
Chocolate Milk – $4.19
Freshly Brewed Joffrey's Coffee – $3.29
Bottled Water – $3.50
Apple Juice – $3.99
Hot Tea – $3.29
Map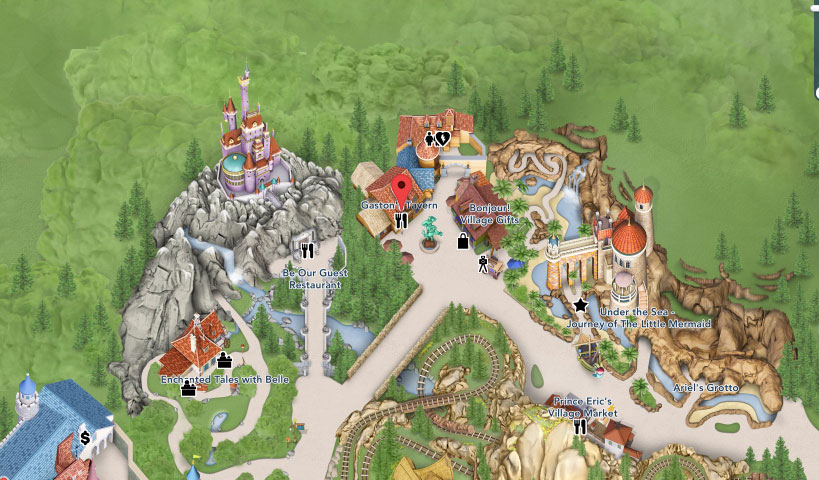 If you find yourself in Magic Kingdom's new Fantasyland and you're in need of a quick break and a light snack, Gaston's Tavern is definitely a great place to stop and put your feet up. It's small but delicious menu and its proximity to the Fantasyland restrooms make it a perfect choice for a rest, a delicious frozen beverage and a sweet treat.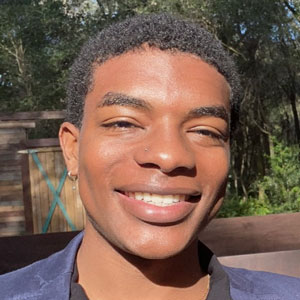 Written by
Gio Lambert
Contributing Writer
Gio loves all things Disney! He's been on three Disney cruises around the world and has said they're the best way to vacation. As a Central Florida native, he's grown up going to Disney and has loved every experience. Gio's favorite Disney movie is The Lion King but he loves the music from Tarzan. If he had to spend the rest of his life in one theme park he would probably pick either Animal Kingdom or Hollywood Studios.