The holiday season is fast approaching, and with it comes a very busy time in Disney World. The parks typically see significant crowds during this time of year; but a busy day can still be manageable and indeed, enjoyable with a bit of planning. If you will be visiting Disney World with small children during a crowded time of the year, read on for some helpful tips on navigating a busy day!
Plan Ahead And Set Realistic Expectations
It can be incredibly tempting to try to do it all during a Disney World trip. You may want to fit in every attraction in an effort to "make the most" of your trip; but in my experience, this leads to disappointment and exhaustion – especially when there are little ones along! 
Instead, I would advise setting realistic expectations for what you would like to experience. Anticipate that lines will be long. Make a list of the attractions you most want to ride and know that you may not get to them all – and that is ok! The experience can still be magical for you and your children, no matter what you get to.
Be flexible and plan alternatives if needed. If a ride is down or the line is too long, then head to another. Hop in the shorter lines when you see them: you may just discover a new favorite ride! And utilize the My Disney Experience app to check out wait times on-the-go – more on that shortly.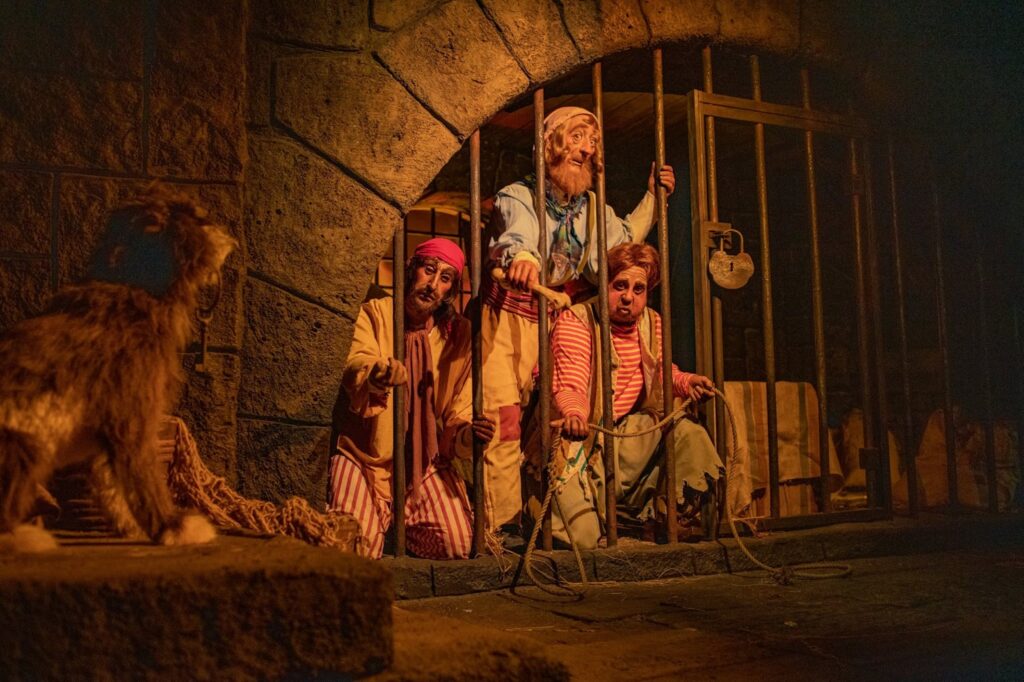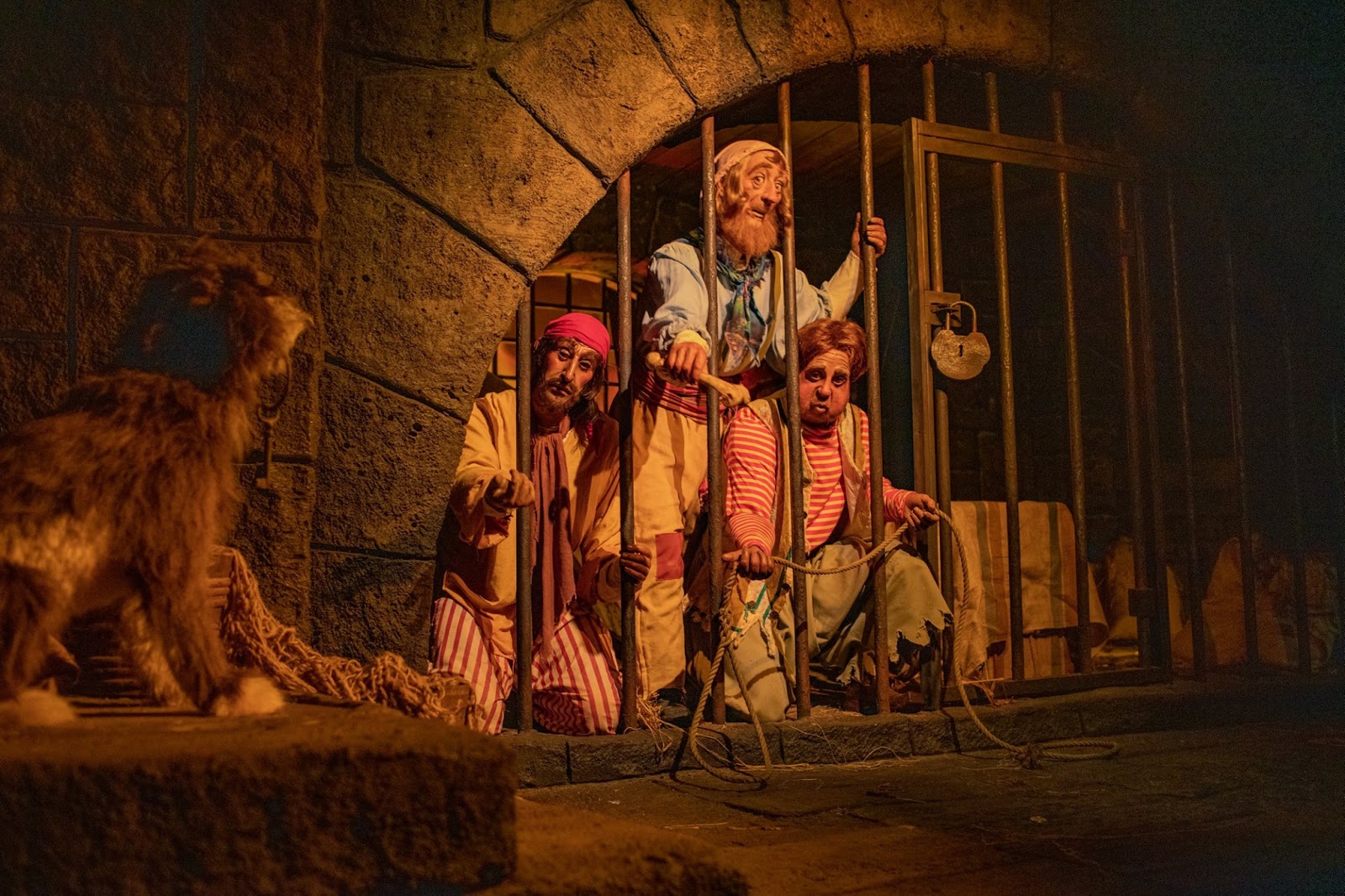 Take Advantage of Early Theme Park Entry
Guests staying at a Disney Resort hotel can take advantage of Early Theme Park Entry, which allows entry into any of the four theme parks up to 30 minutes earlier than non-Disney resort guests. (Guests must have a valid theme park ticket and reservation.) 
These 30 minutes can make a big difference in getting a jump start on your day, particularly at a time of day when your little ones are at their most rested! Combine early theme park entry with rope drop strategies to get in line for your top-pick rides early. 
Also, make sure to plan accordingly for transportation to the park in order to arrive before entry begins. Transportation options like the Skyliner or buses can be busy in the hour before park opening, so anticipate possible delays and give yourself plenty of time to get to the park.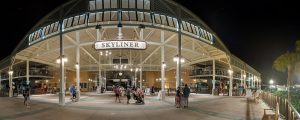 Utilize The My Disney Experience App
The My Disney Experience app is an invaluable tool when navigating a busy day at Disney World. This will allow you to plan for and navigate your day based on wait times and more. You can see updated attraction wait times, dining availability and scheduled showtimes in real time. 
If it is in your budget, you can also purchase Genie+ for your day. This enables you to take advantage of Lightning Lanes, and can help reduce your wait time – which is always helpful when small children are along for the ride!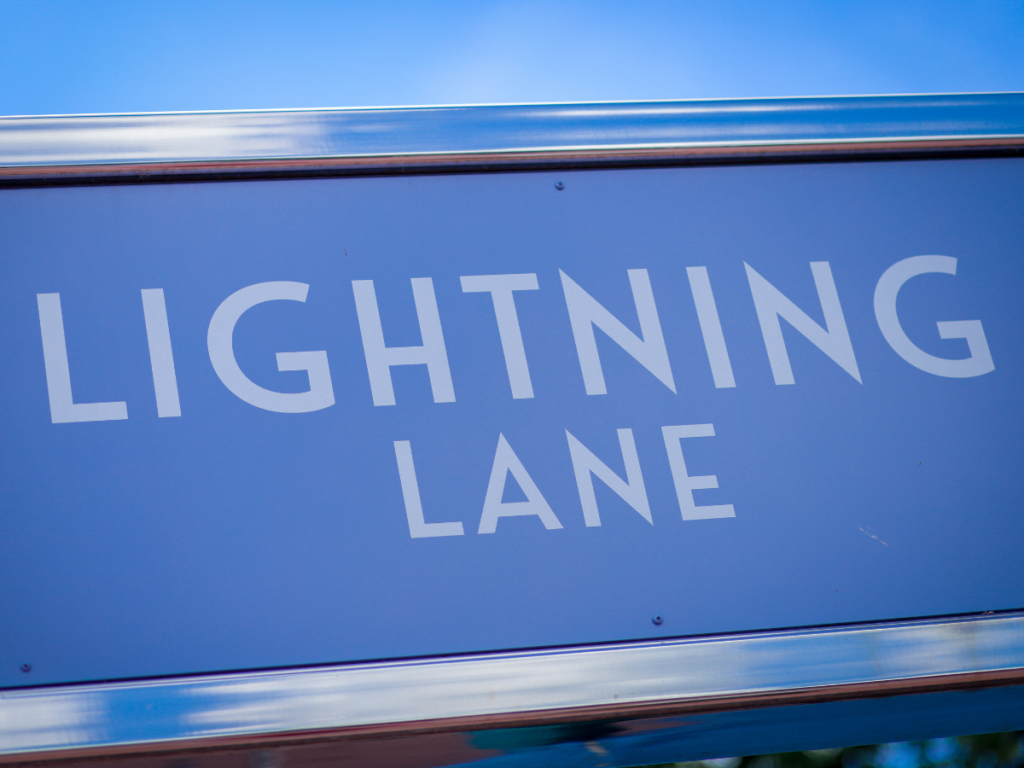 Schedule Meals
A mealtime break can be the perfect way to rest and recharge in the middle of a busy park day, giving your little ones a chance to rest their feet and fill their tummies. Plan your meal breaks in advance, because no one wants to scramble to find a restaurant when your kids are already "hangry"! 
Advance dining reservations are available 60 days in advance, so make sure to schedule your table service meals for your trip as soon as you can. (Also check out these strategies for scoring that hard-to-get dining reservation!) If you will be visiting a quick service restaurant for your meal, take advantage of mobile ordering on the My Disney Experience app to reduce your time waiting in line.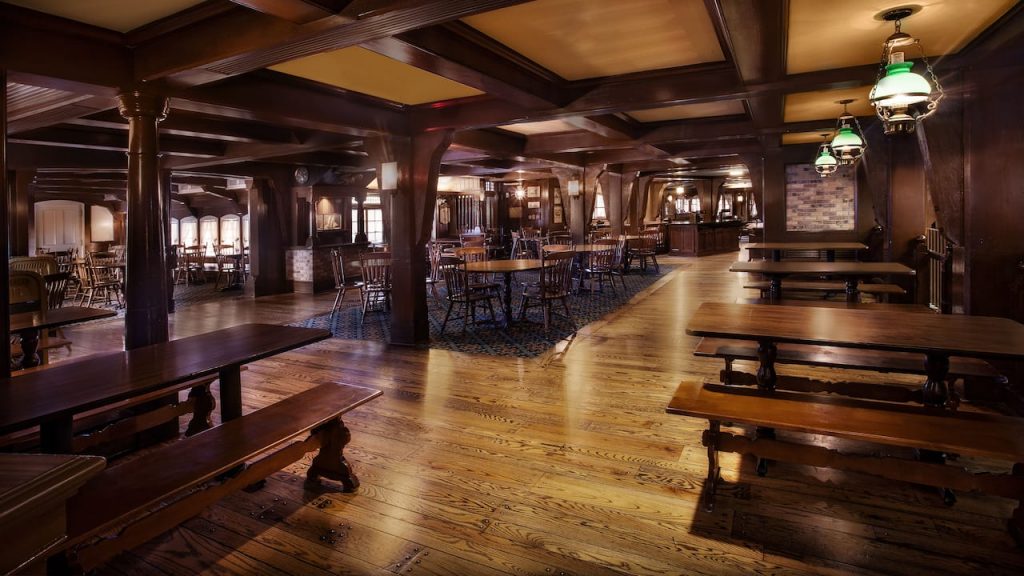 Have Beverages, Snacks, and Entertainment Handy
If your little ones get hungry, thirsty, and bored when waiting in line or navigating the crowds, being prepared can help keep them happy on-the-go! Stock your park bag with snacks, water bottle and entertainment options (fidgets or travel-friendly toys and games). 
For more tips on avoiding a Disney meltdown, check out these tips!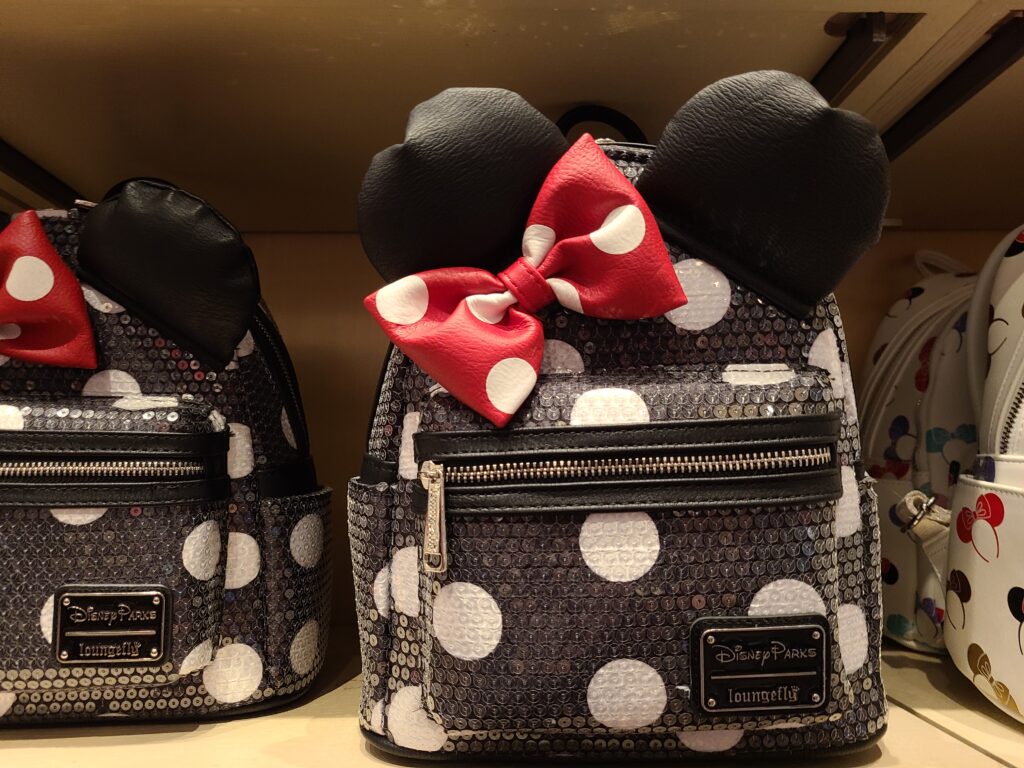 Plan Ahead For Fireworks Shows
If the evening fireworks shows are a must-do for you and your family, there are a few ways you can experience them during the busy season. Popular viewing spots such as the castle hub for Magic Kingdom's "Enchantment" show or World Showcase Plaza for EPCOT's "Harmonious" can fill up quickly, and feel congested during the show. 
Consider staking out alternate viewing spots. For "Harmonious" at EPCOT, the American Adventure Pavilion or the spot between the Norway and Mexico Pavilions can be great viewing locations with views of the floating barges. For "Enchantment" at Magic Kingdom, consider watching the show from further down Main Street U.S.A. for views of the projections on the castle; or head off-site, to one of the resort spots like the beach at Polynesian Resort & Villas for a magical view of the fireworks across Seven Seas Lagoon.
If you want a guaranteed view of the fireworks from inside the parks, consider booking a dessert party or fireworks dining package.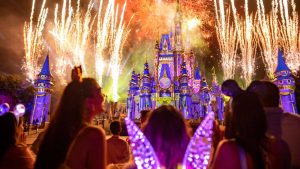 Use The Baby Care Centers
If you have very young children, the baby care centers can be indispensable during a busy park day. If you need a peaceful, clean and safe environment to care for your little ones' needs, these are the perfect places to go.
There is a baby care center available in each of the four theme parks, in which you can find nursing rooms, changing tables, family restrooms, baby care necessities for purchase, quiet TV/sitting areas, microwaves and high chairs, and privacy from the busy parks. 
Do you have any tips for surviving a busy day at Disney World with small children? Let us know in the comments!
Featured photo: Disney.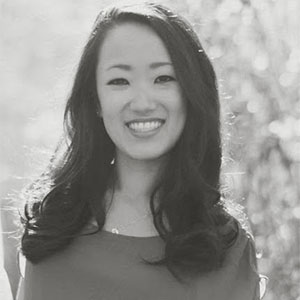 Written by
Leia Cullen
Leia is a proud mom of two boys. She has been in love with Disneyland and Disney World since her first visit to the parks many years ago, and she continues to relive the magic now with her family. She is passionate about creating helpful content that shares news or information about all things Disney, in the hopes it helps others create their own magical moments.