Heading to one of the Disney parks can be stressful when you have young children in tow, and lugging around a ton of bags can make it even worse. As the mom to DVC Shop's resident Disney kid, Lincoln, I have experienced all the phases of Disney packing. I have brought entirely too much and gone completely unprepared.  In my experience, the best thing to do is bring one bag that has everything you need, and no more. Here is how to pack minimally for a day in Disney with children.
My go to bag for any Disney park day is a Loungefly mini backpack. Not only are they absolutely adorable, but they are comfortable and get the job done. The Loungefly mini backpacks may not seem like they are big enough to hold everything that you'll need in a day, but they are more spacious than you might think! Below is all our essentials for a Disney day.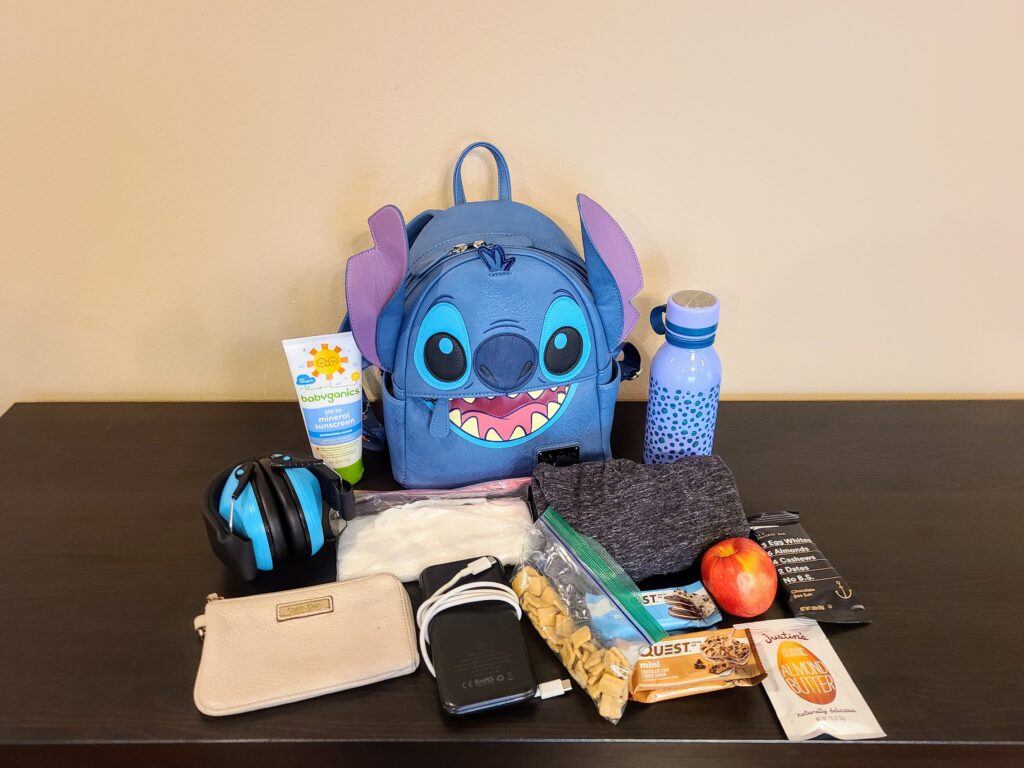 Park Necessities
Small wallet
I always suggest to opt for a smaller wallet or wristlet when heading into the parks. The must haves that you will actually need and want in the parks are on a pretty short list. You will definitely need you photo identification and a couple methods of payment. Bring a credit or debit card and some emergency cash just in case. Trust me, if you are planning on spending all day in Disney you are probably not going to need your Costco membership card.
Change of Clothes for Lincoln
Although Lincoln is reliably potty trained, accidents can happen at any time, especially if you are stuck standing in long lines. Also, kids are not known to be the cleanest eaters in the world and Disney is full of sugary and sticky treats to try. When your little one is covered from the chin down with a melted Mickey Ice Cream Bar, you will be glad that you have some extra clothes.
Sunscreen
Florida sun is lots of fun, as long as you have your sun protection! The UV rays are no joke and being outside for long stretches can cause some very uncomfortable sunburns. Always bring your sunscreen with you so that you can reapply it throughout the day as well.
Water Bottle
I know what you are probably thinking, that is a small water bottle! You are right. However, in my experience, you don't really need to bring the giant water bottles with you. There are water fountains everywhere that you can refill your water bottle at, and if the water is too hot from the fountain (it happens) you can get ice water for free from various locations. Any dining location will give you free ice water with your meals and any Joffrey's Coffee location will give you as many ice waters as you want with no purchase necessary.
Also, being able to fit your water bottle into your bag can be such a lifesaver for kids. You get to have your hands free but still bring your water into the lines. This way you'll never be unprepared!
Baggie of Wipes
I realized after having a baby that no one should ever be without baby wipes, even if they have no child with them. However, instead of bringing an entire container of wipes, I opt to take about a days' worth out and put it into a ziplock baggie. I find it much easier to open and close and it takes up a lot less space. For a day in Disney I tend to bring about 1/4 of a standard pack of wipes.
Portable Phone Battery and Charging Cord
Your phone battery will never drain faster than at Disney World. I don't have the science to back this up, but I believe it in my soul. All day long you will be using the My Disney Experience app or taking photos of your little ones having the time of their life. All of this use will drain your battery like you will not believe. Always bring a portable phone charger.
Noise Muffling Headphones
This one is totally optional and very child dependent. Lincoln is not a fan of surprising noises, especially fireworks. The noice muffling headphones allow him to really enjoy the magical experiences without having to worry about the big sounds. These also can come in handy for some of the louder enclosed rides as well, since little ears are extra sensitive.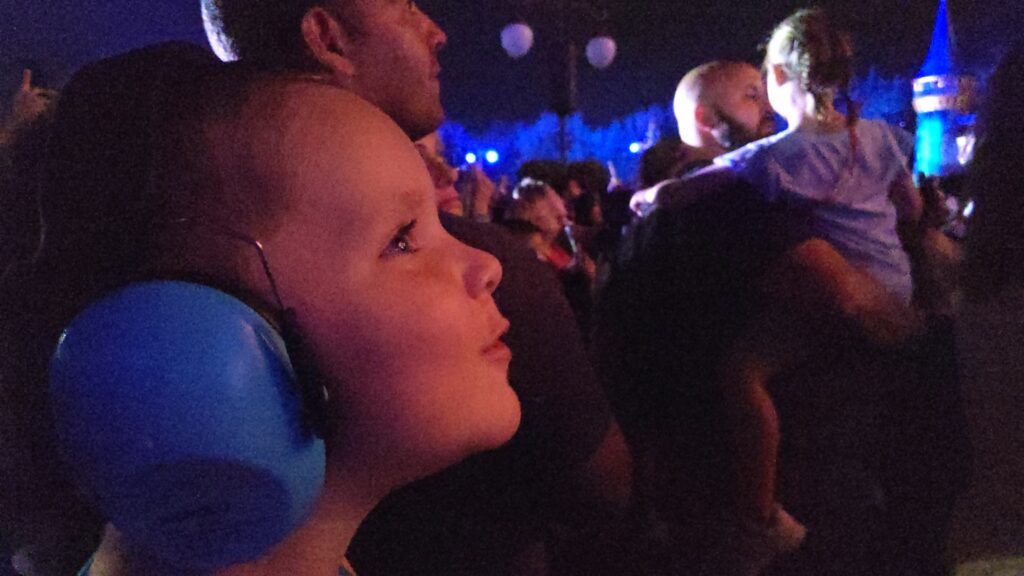 Snacks Galore
Snacks are a necessity with kids every hour of every day. When we go to Disney we plan on buying a few of the goodies that they serve in Disney parks or having a quick service lunch. Since I plan on buying some items while we are there, I don't go too crazy on the snacks. I go for non refrigerated, high calorie foods to get the most bang for my buck. Protein bars and nut butters are a favorite, and keep Lincoln satisfied in between meals and park bought snacks. The best part is you can definitely fit more food items then what is in the picture if you need to.
Let's Go To Disney!
As you can see there is definitely a way to enjoy your day in any Disney park without having to feel like a pack mule. Packing minimally with kids will make it much simpler, since you never have to worry about forgetting something in a separate bag in the stroller, and can even make your day faster. Only carrying one bag will also mean you can get through security faster as well, leading to more time in the parks.
Obviously there will be some instances where you are not able to pack minimally into a single Loungefly backpack. If you have a multiple kids in tow or babies, you may need to bring more to feel prepared. However, one bag per kid seems to work well for us.
Do you pack minimally with your family for your Disney days or do you prefer to bring as much as possible just in case? Is there something that is essential for your park day that we didn't include? Let us know in the comments below!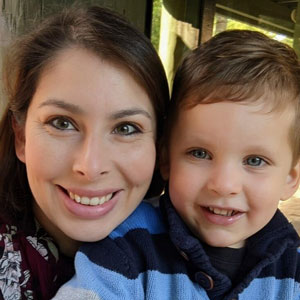 Written by
Rachel Van Norman
Contributing Writer
Rachel fell deeply in love with all things Disney as a little girl. Now as a wife and a mother herself, she shares this Disney obsession with her son and everyone around her. From her love of princesses to eating all the Disney food, Rachel spends her time radiating Disney magic and keeping everyone up to date on Disney news.