Walt Disney World in Florida is known for being a magical destination for
families
, but it can also be a romantic destination for couples. If you're planning a vacation to Disney World with your significant other, here are some tips on how to plan a date night during your trip. Here are 10 fun, romantic ideas for your date night during your visit to Walt Disney World.
1. Visit a Theme Park.
Disney World has four theme parks:
Magic Kingdom
,
EPCOT
,
Hollywood Studios
, and
Animal Kingdom
. Each park has its own unique attractions and dining options, so choose the one that best fits your interests and preferences. Magic Kingdom is the most popular park, with classic attractions like Cinderella's Castle and the amazing nightly fireworks show, while Epcot offers a more adult-oriented atmosphere with world-class dining and fantastic drinking options. Fireworks and evening entertainment begin promptly at 9pm. At least once in your lifetime you should experience the fireworks at Cinderella's Castle. It's an incredible show and sometimes, you may even see your favorite character!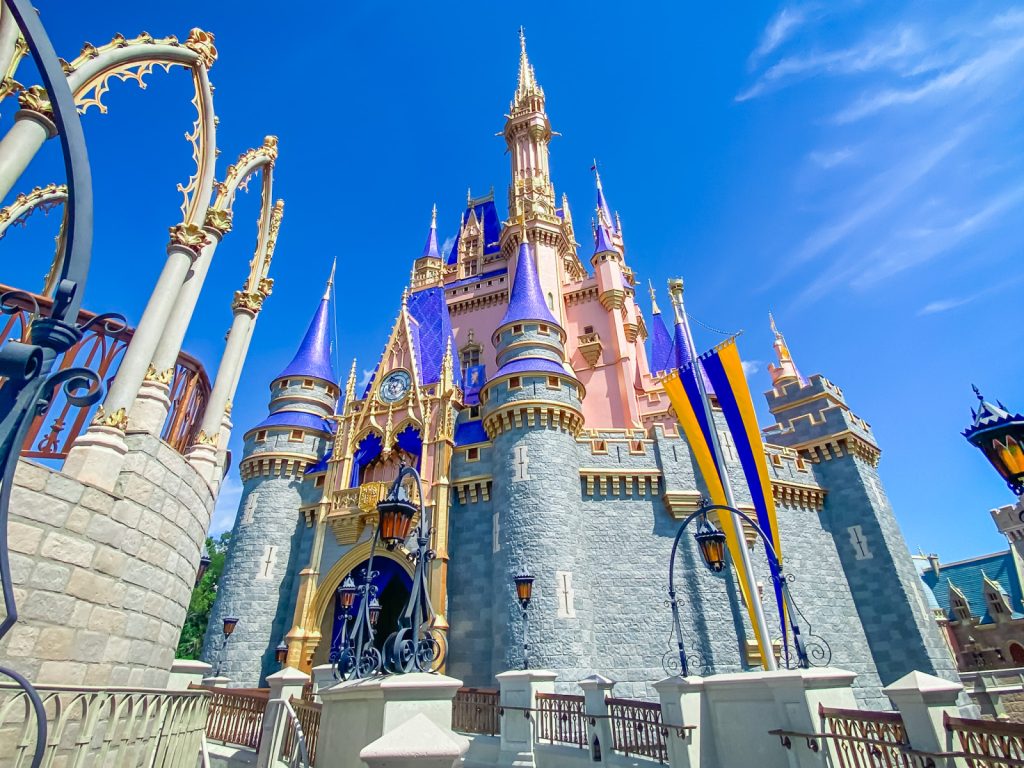 2. Make a Reservation.
Disney World offers a variety of dining options, from casual to fine dining. To ensure that you get a table at your preferred restaurant, make a
reservation
in advance. You can make reservations up to 60 days in advance through the Disney World website or app.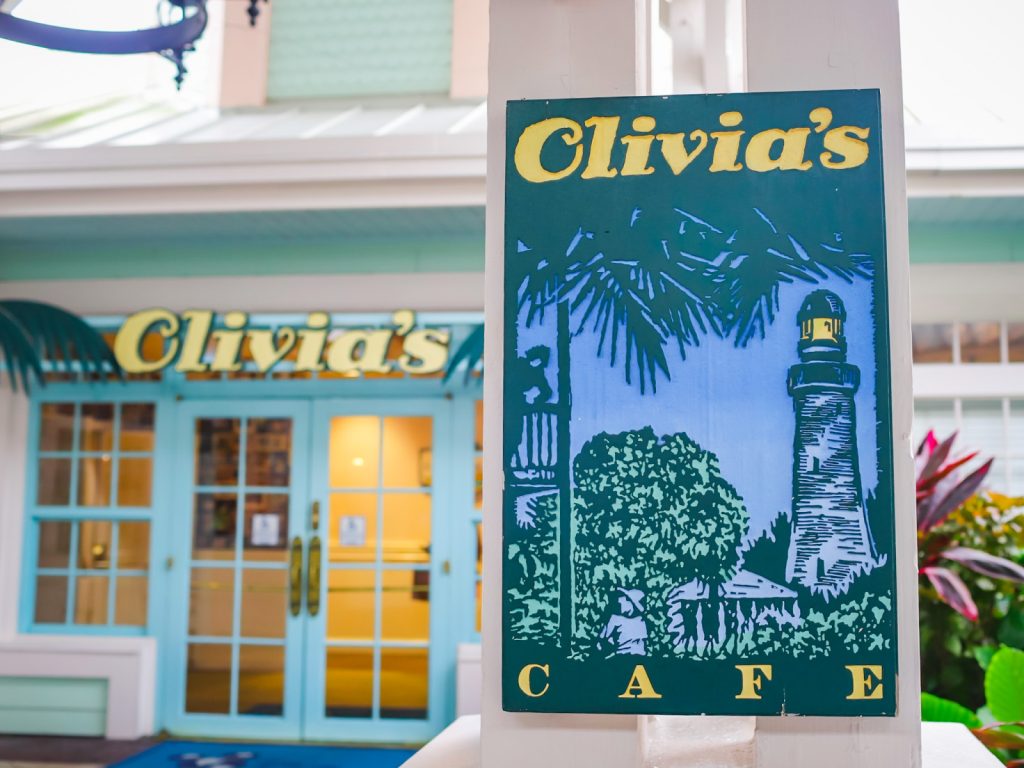 3. Consider a Special Event.
Disney World offers a variety of special events throughout the year, such as
fireworks
dessert parties (which offer amazing views of the fireworks, minus the crowd), after-hours events, and seasonal celebrations. These events can be a great way to add a special touch to your date night.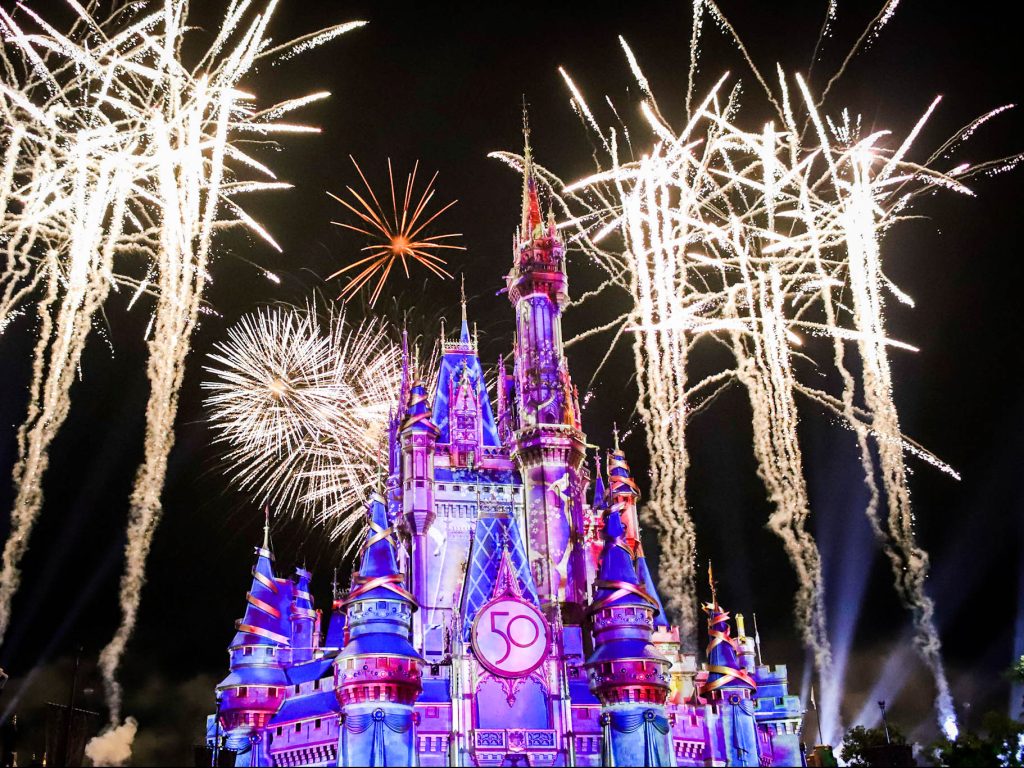 4. Childcare Options at Walt Disney World
If you're traveling with children, at the time of writing, Walt Disney World is not offering kids clubs where you can drop off your children for a few hours while you enjoy some adult time, however, there is one option that is still currently available called Kid's Nite Out. This service, which is not directly affiliated with Walt Disney World, is available at all of the
Walt Disney World Resort Hotels
. You can find a listing of all of the services available and schedule your reservation online. The nanny service is staffed by trained professionals and offer round the clock care. That may be all you need when you want to run out for a quick nightcap after the littles have tuckered out! The phone number for the Kid's Night Out hotline is (407) 828-0920.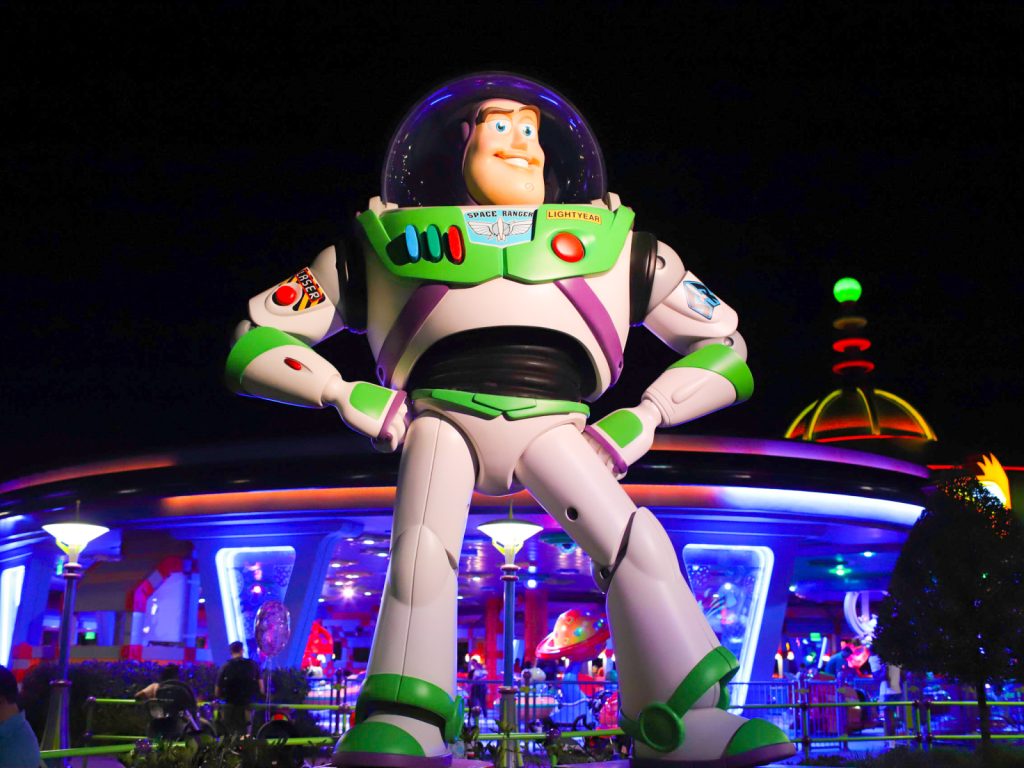 5. Enjoy a Show
Walt Disney World offers a variety of
shows
and entertainment suitable for a date night out, from
Broadway-style
productions to fireworks shows. Make sure to check the schedule for the park you're visiting and plan your date night around a show that you and your significant other will enjoy.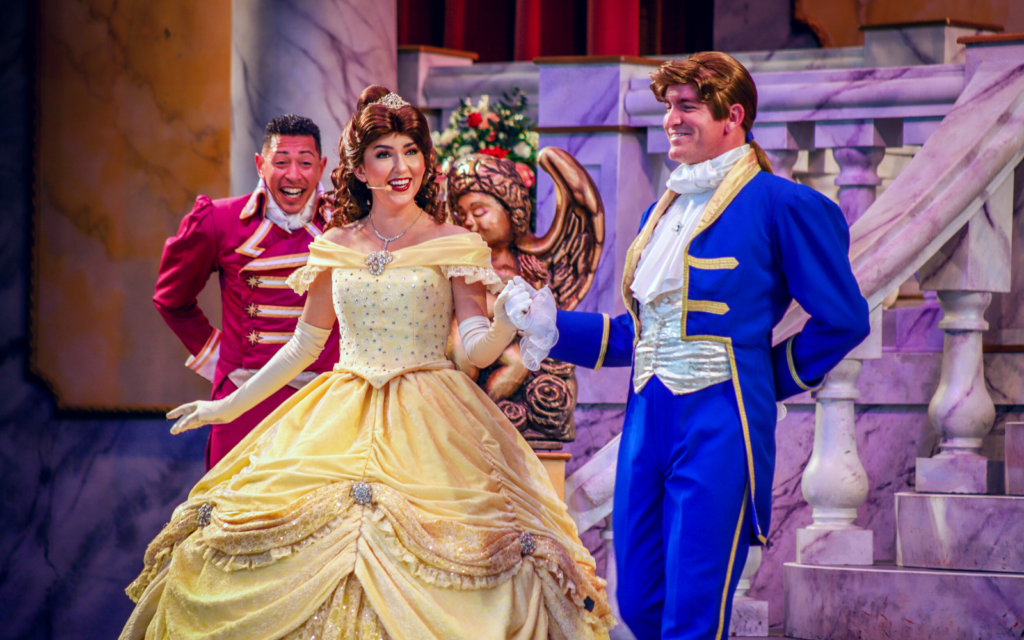 6. Take a Stroll
Disney World is a beautiful place, and there are many areas that are perfect for a romantic walk and thanks to Florida's beautiful weather, you can walk almost year-round! Take a stroll around the
World Showcase
in EPCOT, or enjoy the sights, sounds and decadent smells of Main Street USA in Magic Kingdom. You can also head over to the
Boardwalk
to walk hand-in-hand with your loved one while watching the lights sparkle off of the water or the fireworks in the evening.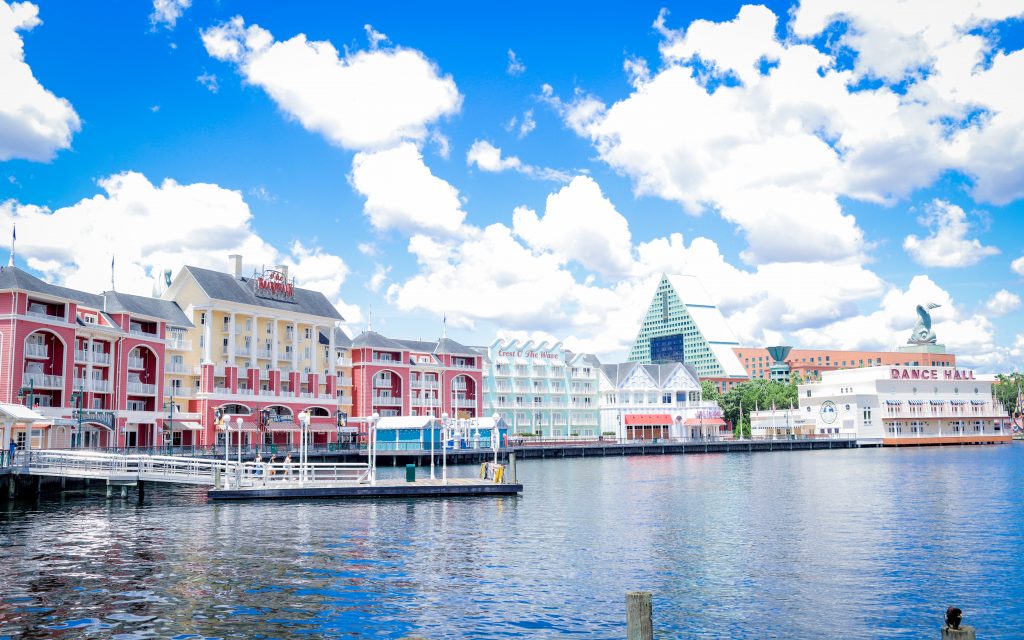 7. End the Night with Dessert
Disney World offers a variety of sweet treats, from cupcakes to
ice cream
sundaes, popcorn, and churros. End your date night with a delicious dessert and enjoy the magical atmosphere of Disney World. Pop into one of the many sweet treat shops and grab something tasty to go. It wont be too hard to locate a quiet space to sit down and relax and enjoy your date night dessert.
8. Fireworks!
Date night fireworks can be pretty romantic. If you're looking to have some quiet time away from the crowd, consider the Skyliner! Shortly before fireworks begin, get in line for the Skyliner. You may want to stop by earlier in the day and ask a Cast Member how soon you'd need to arrive in order to get on in time to view the fireworks. This hack can be tricky with timing, however, if you happen to get into the gondola at the right time, you have a great chance at seeing the fireworks from the sky!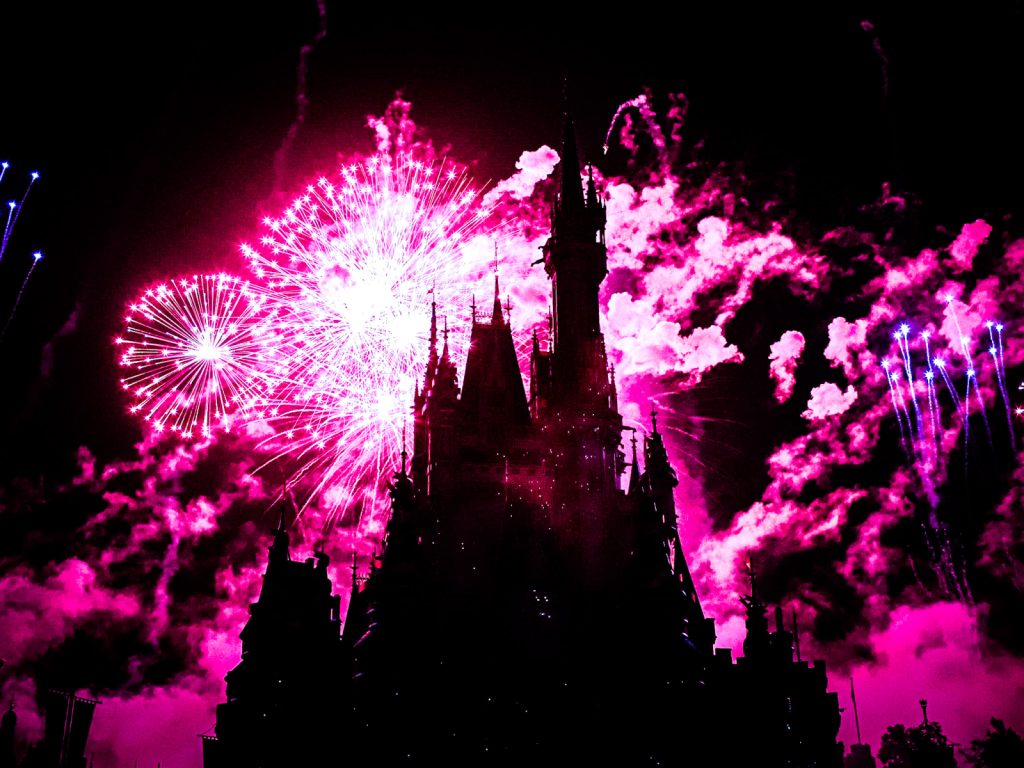 9. Dinner and Dancing, anyone?
If dinner and dancing appeals to you, first make a reservation for a romantic dinner. Be sure to tell your waitstaff, host or hostess or reservationist if you are celebrating something special. Afterward, dance the night away at
Atlantic Dance Hall
which is for guests 21 and older. I bet you didn't know you could have a dinner and dancing date night at Walt Disney World!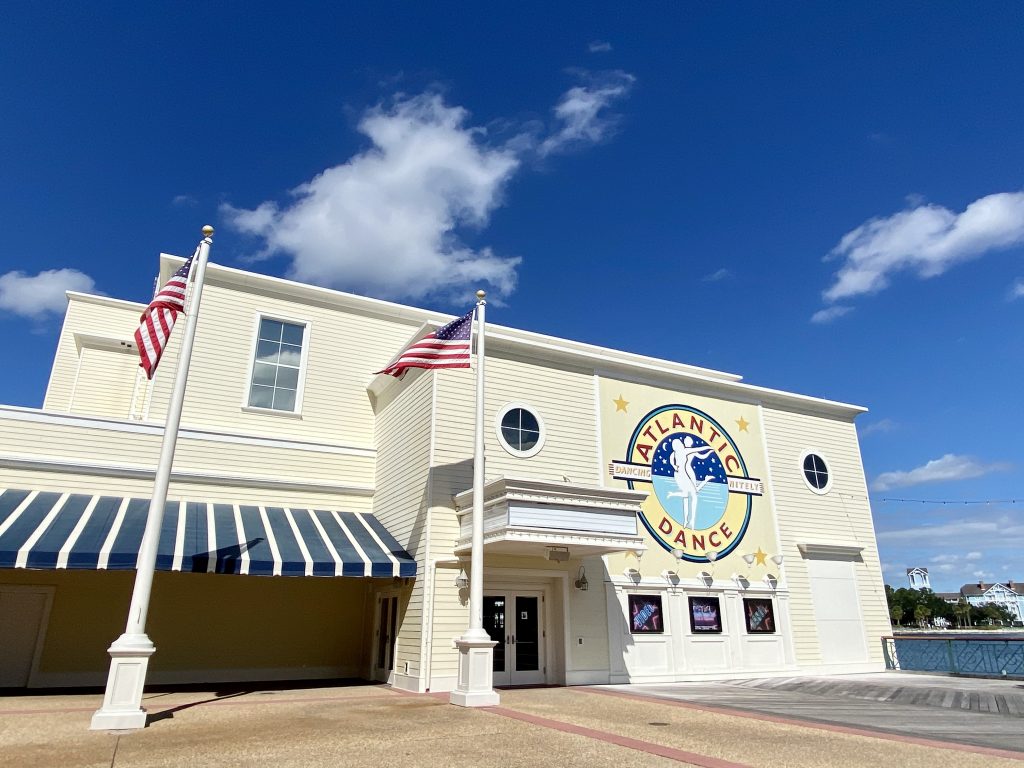 10. A Lesser-Known Hidden Gem
Finally, one last suggestion for adult-only-fun is Jellyrolls! Not only does it have a fun name, Jellyrolls is a perfect idea for a date-night, sans kids. Think: Disney Magic meets Piano Bar and voila, you have:
Jellyrolls | Walt Disney World Resort (go.com)
Try to stump the amazing pianists with your request! Nothing is too obscure for the talented dueling piano players!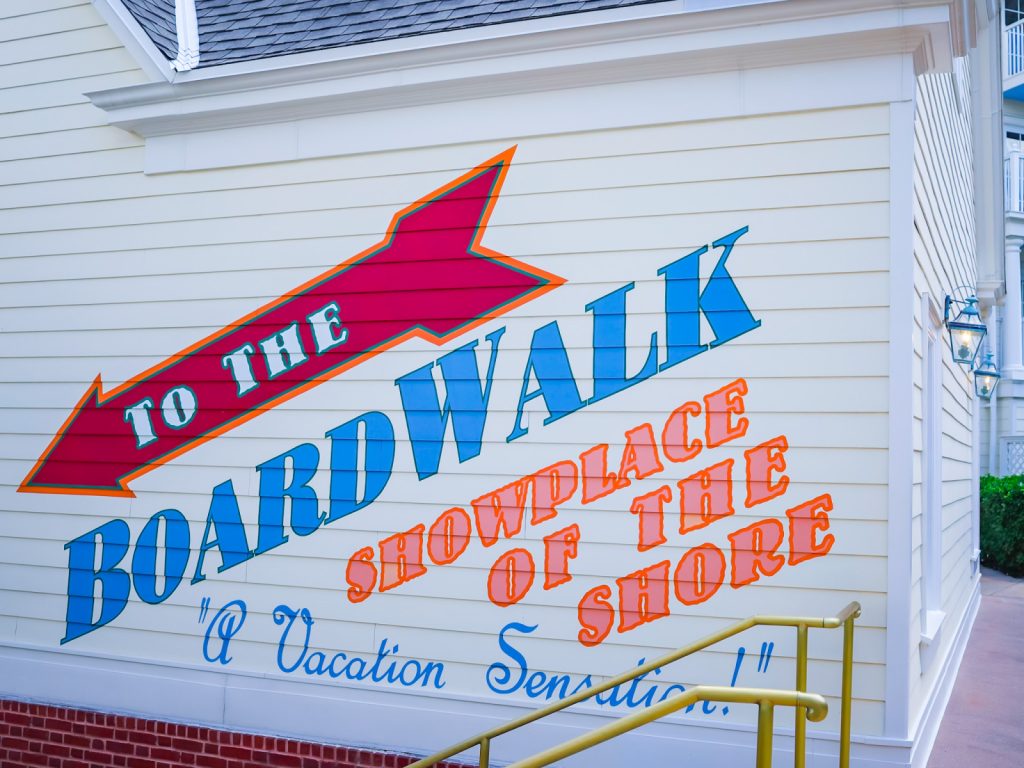 In conclusion, planning a date night during a Walt Disney World vacation can be a fun and romantic experience. By choosing a theme park, making a reservation, taking advantage of the resources for kids, enjoying a show, taking a stroll, and ending the night with dessert, you can create a memorable and magical date night. Don't forget to take advantage of all that Disney World has to offer, and enjoy the magical atmosphere with your significant other.
Written by
Lindsay Wilcox
Lindsay is a wife, mom and bonus mom living in the Sunshine State! Her love for Disney began in the 80's when she'd watch Mousercise before school in the mornings and it's been going strong ever since. Now, as a mom, she lives through her children and loves experiencing the magic and wonder of Disney with her blended family. She enjoys creating helpful content so other families can enjoy immersing themselves in Disney too!