Disney's first animated movie, Snow White and the Seven Dwarfs, set the precedent for many future films to feature musical numbers. Because Disney movies have become synonymous with musical theatre, this type of entertainment has become integral to many different parts of the Walt Disney Company. High-quality musical theater productions can be seen in the Disney Parks, on Disney Cruise Ships, and even on Broadway. Here are a few of the ways Disney and musical theatre go hand-in-hand inside and outside the theme parks.
Disney On Broadway
Disney Theatrical Productions, also known as Disney on Broadway, was established in 1993. The first production under this section of the Walt Disney Company was a stage adaptation of Beauty and the Beast which opened in 1994 at the Palace Theatre in New York.
Disney Theatrical Productions then signed a 49-year revenue based lease at the Palace Theatre in 1995. Since its inception, Disney on Broadway has produced stage adaptations of The Lion King, Aida, Mary Poppins, The Little Mermaid, Newsies, Aladdin, and Frozen. The productions of Disney on Broadway have won 20 Tony Awards in total!
Disney California Adventure Hyperion Theater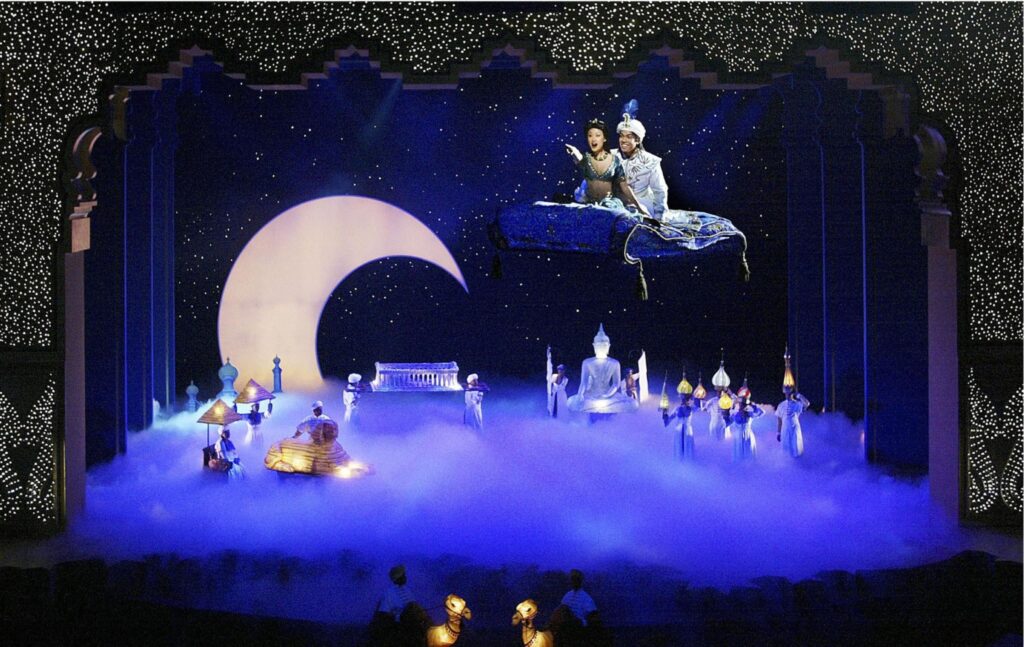 The Hyperion theater, at Disney's California Adventure, seats 2,000 guests and is modeled after the Los Angeles Theatre. Since its opening in 2001, the Hyperion Theater has housed several broadway-style productions beginning with Steps in Time. From 2003-2016, Disney's Aladdin: A Musical Spectacular was performed for guests daily. This 45-minute production was replaced by Frozen: Live at the Hyperion. Versions of the productions performed at the Hyperion Theater have often made their way to Disney's cruise offerings.
Disney Cruise Line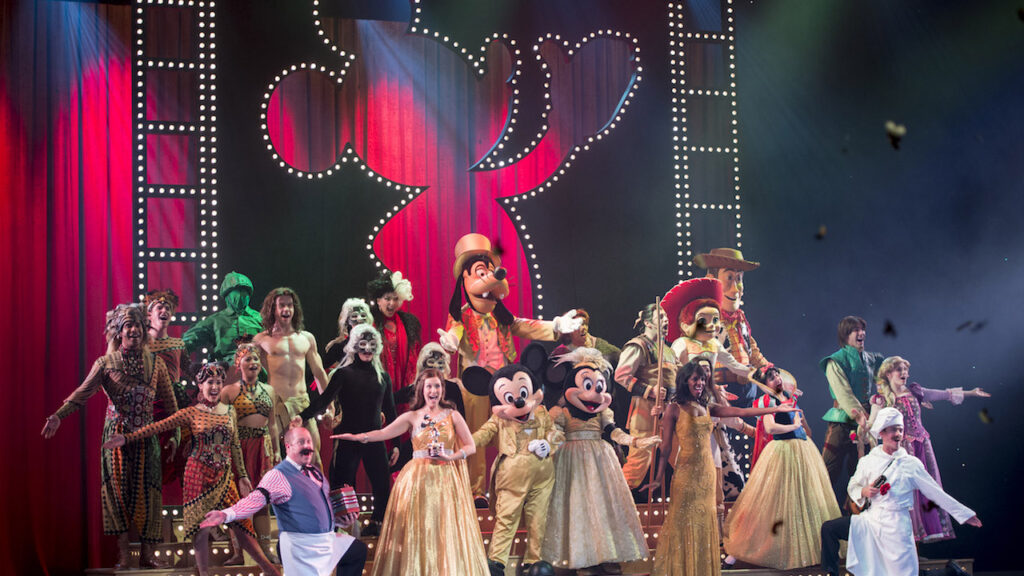 For 23 years, Disney Cruise Line has been known for top notch entertainment aboard their ships. These entertainment offerings on the seas gives guests the opportunity to see elaborate stage productions of their favorite movies. Each ship has different productions available. Some of the recent Broadway style shows on Disney Cruise Line ships include Frozen, A Musical Spectacular, Beauty and the Beast, Twice Charmed: An Original Twist on the Cinderella Story, and The Golden Mickeys. 
Disney Festival Of The Arts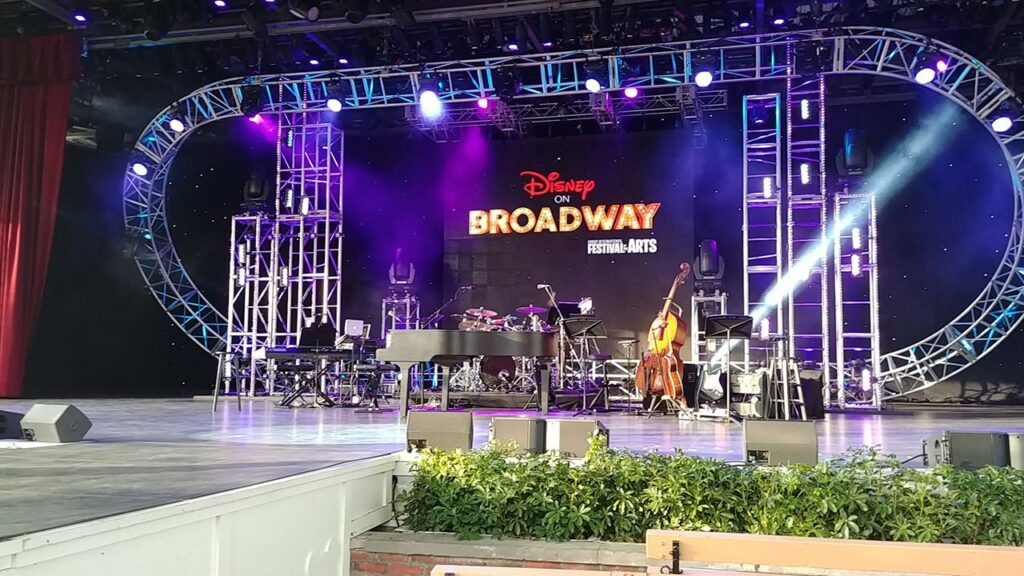 During EPCOT's International Festival of the Arts, some of Disney on Broadway's biggest names perform a concert series at the American Gardens Theatre. Every 2 weeks, new performers are brought in to sing classics from Disney musicals such as The Lion King and Newsies. This concert is typically performed daily at 5:30 p.m., 6:45, p.m., and 8:00 p.m. Some of the Disney on Broadway performers who have been featured are Ashley Brown (Mary Poppins), Josh Strickland (Tarzan), and Michael James Scott (Aladdin).
Walt Disney World Shows
There are several Broadway level shows offered in the parks at Walt Disney World. At Disney's Animal Kingdom, Festival of the Lion King tells the story of Simba and all his friends through song, pageantry, and puppetry. Finding Nemo – the Musical, at the same park, also uses puppets to immerse guests into the big blue world of Nemo. Additionally 14 original songs were created for this show.
Beauty and the Beast – Live on Stage is a 25 minute Broadway style production that tells a tale as old as time. This show, at Disney's Hollywood Studios, uses lavish sets and costumes to bring Belle's story to life. Typically, all three of these shows are offered daily at multiple times.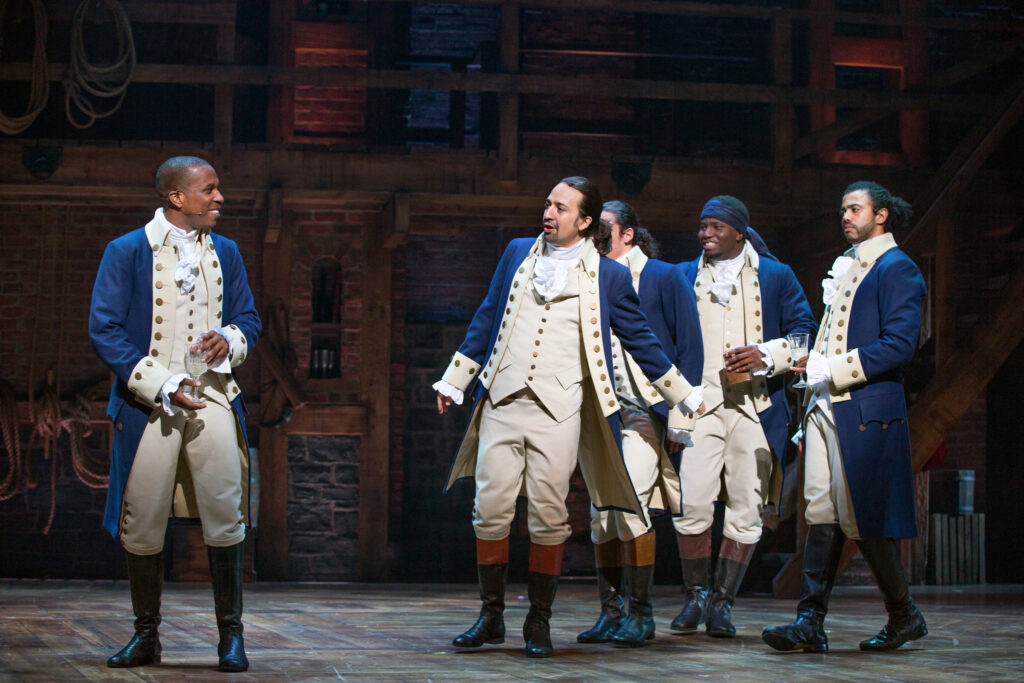 Disney and musical theater have had a long history. It is likely that this show will go on and there will be even more song and dance in Disney's future. What is your favorite Disney musical theater offering inside or outside the Disney Parks?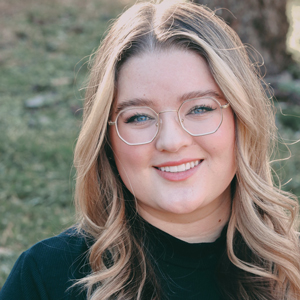 Written by
Emily Murray
Contributing Writer
For as long as Emily can remember, Disney has played a huge role in her life. Her infatuation with Disney resulted in many hours spent rewatching Toy Story and creating multiple powerpoints to convince her parents to book yet another vacation to the "Most Magical Place on Earth". In 2015, Emily followed one of her dreams and moved to Orlando, Florida where she spent just over five years working for the mouse in three separate roles. Emily is passionate about writing and using words creatively and concisely. She loves to make others laugh and hopes to sprinkle a little bit of magic into everything she does.