When it comes to celebrating special occasions, no one does it quite like Disney World. The endless variety of restaurants, activities and magical experiences within make Disney World the perfect destination for celebrations of all kinds.
Birthdays, of course, are no exception; and part of any perfect birthday celebration includes a special meal! If you are planning a birthday celebration in Disney World, consider one of these DVC dining locations for a truly magical (and delicious) experience.
Narcoossee's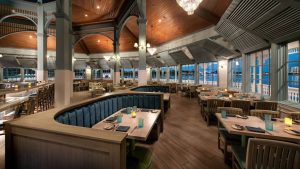 The Grand Floridian Resort & Spa is home to several fine dining experiences that complement the Victorian elegance of the resort. Among their signature restaurants is the popular Narcoossee's. Located right on the waterfront of Seven Seas Lagoon, this restaurant offers magical views and a recently updated menu. 
For your birthday celebration, treat yourself to an appetizer such as the Ocean-inspired Charcuterie Board. Featured entree offerings include sustainable seafood, new plant-based dishes like Roasted Vegetable Paella, and returning favorites such as the surf and turf combination.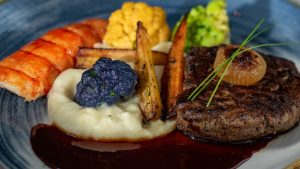 The restaurant itself offers a calm and elegant setting with coastal-inspired decor. There are floor-to-ceiling windows with sweeping views of Seven Seas Lagoon and Cinderella Castle across the water. If your dinner reservation time coincides with the evening fireworks show at Magic Kingdom, you can enjoy the view of the fireworks from your table or the outside terrace over the water – a truly magical way to end a Disney birthday celebration.
Jiko – The Cooking Place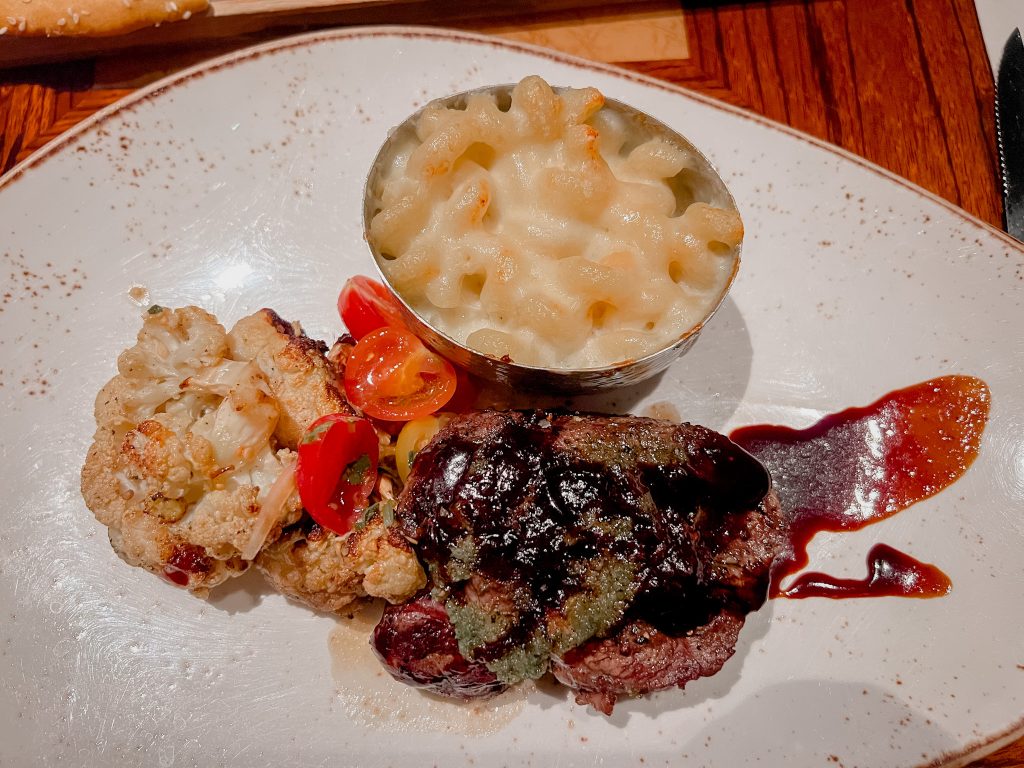 Disney's Animal Kingdom Villas transports guests to the heart of Africa through some of the best resort theming in Disney World. Not only are these two DVC villas home to a magnificent array of exotic animals, but guests can also enjoy adventurous and delicious dining options right on site.
Jiko – The Cooking Place takes guests on a culinary tour with cuisine inspired by traditional African, Indian and Mediterranean cooking. The menu features vegetarian dishes like the plant-based Injera Basket (seasonal plant-based stew featuring house-made Injera), as well as meat and seafood offerings like an Oak-grilled Filet Mignon or Sustainable Fish.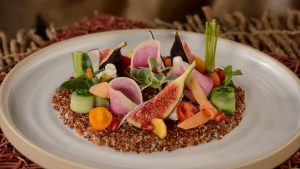 The restaurant is decorated with warm tones, elegant fixtures and an "open show" kitchen which allows guests a glimpse of the chefs at work. Guests are asked to dress in accordance with the restaurant's fine dining atmosphere. Reserve your birthday dinner here for a unique, elegant experience with great service. 
Topolino's Terrace – Flavors of the Riviera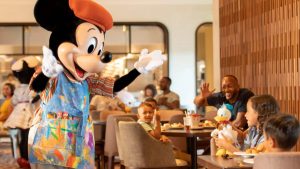 You can take a trip to the Mediterranean without leaving the Disney World bubble when you visit Disney's Riviera Resort! The dining options at this DVC resort showcase flavors and cooking styles from several European countries, including France and Italy. One of the most popular restaurants at Riviera (and arguably, in all of Disney World) is Topolino's Terrace. The service, food and experience consistently receive rave reviews. 
Topolino's Terrace offers two distinctly different experiences: a character "Breakfast à la Art" featuring Mickey and friends; or a signature dinner experience (no characters appear at dinner). For your birthday celebration, decide whether a lively character experience or an elegant, elevated evening meal suits your taste. 
At breakfast, guests will enjoy an entree choice from such featured selections as the Quiche Gruyère or Wild Mushroom Scramble. You can pair your meal with a specialty coffee beverage or cocktail (non-alcoholic options available). At dinner, the menu features French and Italian cuisine with an artful touch.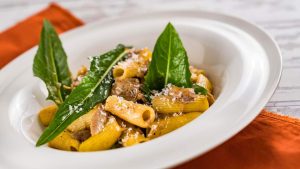 'Ohana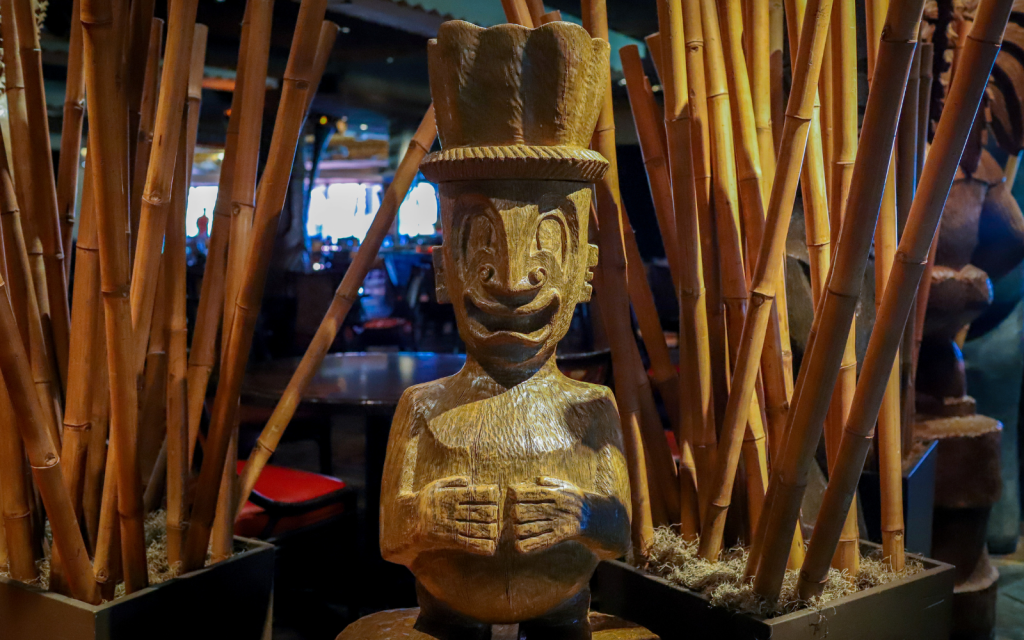 Disney's Polynesian Village Resort & Villas has seen many updates and renovations over the years to continually offer guests an elevated resort experience. Throughout all these changes, its popular 'Ohana restaurant has remained a favorite amongst Disney vacationers. The festive, tropical atmosphere is perfect for celebrating a special occasion or birthday. 
Similar to Topolino's Terrace, 'Ohana offers two different dining experiences: a "Best Friends Breakfast" featuring Lilo, Stitch and Mickey; or an all-you-care-to-enjoy dinner experience (no characters appear at dinner). Breakfast features family-style skillets with fruit, waffles, eggs, sausage, ham, potatoes and biscuits (plant-based options available). Dinner includes a mixed greens salad, signature bread service, Honey-Coriander wings and pork dumplings, followed by family-style skillets of wood-fire grilled Teriyaki beef, spicy Peel-n-Eat shrimp, grilled chicken with Polynesian-inspired Chimichurri sauce, 'Ohana Noodles, and roasted seasonal vegetables. Don't forget the popular 'Ohana bread pudding for dessert! 
At any of these restaurants, you can separately order a special occasion Mickey Mouse cake through Disney's special cake ordering service to enjoy at the end of your meal. And don't forget to stop by the resort front desk or any Guest Relations location in the parks to pick up your complimentary birthday button!
Have you ever celebrated your birthday at Disney World? Tell us about it in the comments below!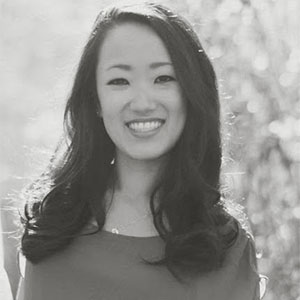 Written by
Leia Cullen
Leia is a proud mom of two boys. She has been in love with Disneyland and Disney World since her first visit to the parks many years ago, and she continues to relive the magic now with her family. She is passionate about creating helpful content that shares news or information about all things Disney, in the hopes it helps others create their own magical moments.