The 50th anniversary of the opening of Walt Disney World is just days away! As we approach this monumental celebration on October 1, 2021, I found myself wondering, "which opening day attractions are still there 50 years later?" Magic Kingdom was the first and only park to open in 1971 at Walt Disney World, but as we know, it was just the beginning of converting the swamp in central Florida to The Most Magical Place on Earth.
Parades and an evening fireworks show were part of opening day at Magic Kingdom as were the happy harmonies of the Dapper Dans, the barbershop quartet that still entertains guests today. Tom Sawyer's Island welcomed explorers of all ages, but was reached by Mike Fink Keel Boats instead of the log rafts that are currently available. But of all of the original rides and shows available to guests on October 1, 1971, 13 remain just as they were back then with most only receiving light refurbishments and required modernization over time. Can you name all 13 original attractions that still exist today in Magic Kingdom before you them read below? Here are the original attractions that remain at Walt Disney World 50 years later!
While the name was changed in 2010, the original structure, which was built in 1917, remains! Disney purchased the carousel in 1967 and it was installed for the grand opening of Magic Kingdom in 1971.  Unfortunately, the first installation did not position the carousel exactly in the center of the archway of Cinderella's Castle, so it had to be moved 8 inches in to be perfectly placed in its magical spot.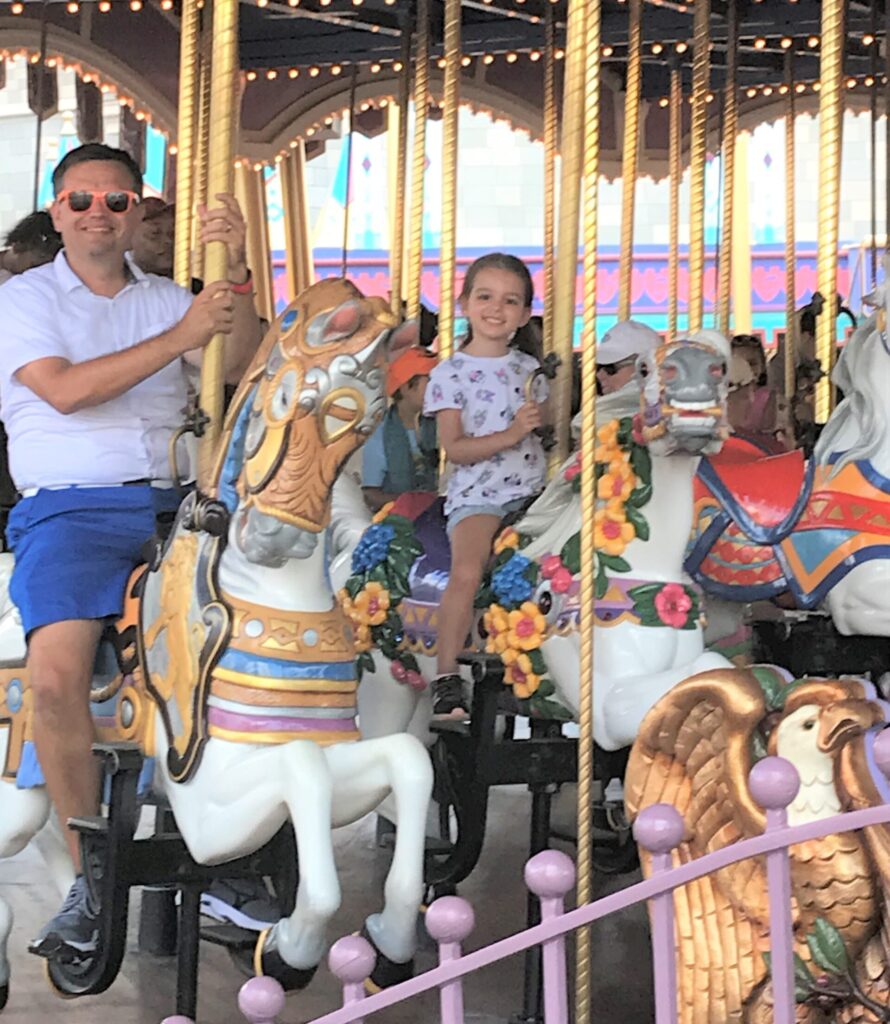 Walt Disney himself helped to develop this entertaining country and western bear show in the 1960s, but it wasn't originally intended to end up at one of his theme parks. Walt was aiming to build a ski resort in Mineral King Valley in central California and wanted to include these jamming bears. When backing for the ski resort backed out due to inadequate roads, Mineral King Valley became part of Sequoia National Park. The bears went to Magic Kingdom instead where they still reside.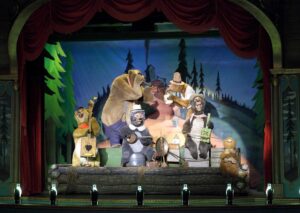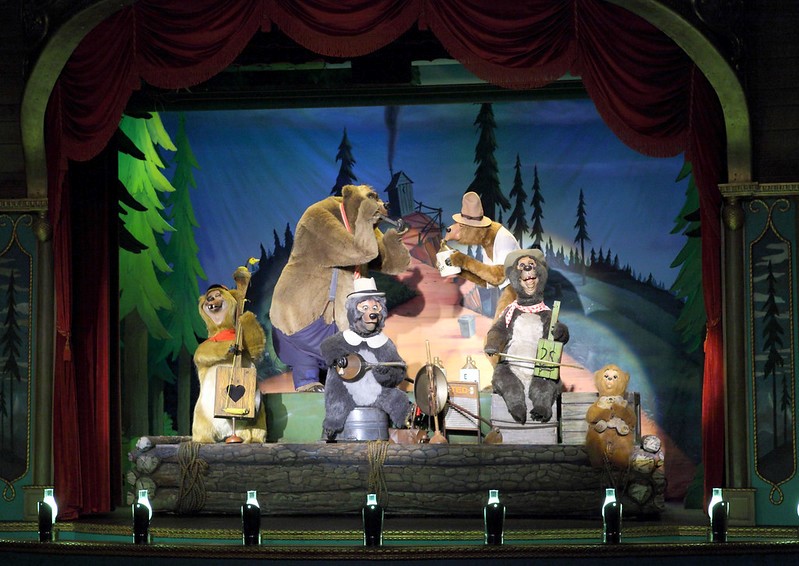 The original Dumbo ride only had outfitted 10 cars, but was updated to 16 cars in 1993. Later, during the New Fantasyland expansion project, which began in 2011, the beautiful water feature was able to be added along with the interactive queue that exists today. Additionally, a second set of flying elephants was added during the New Fantasyland updates.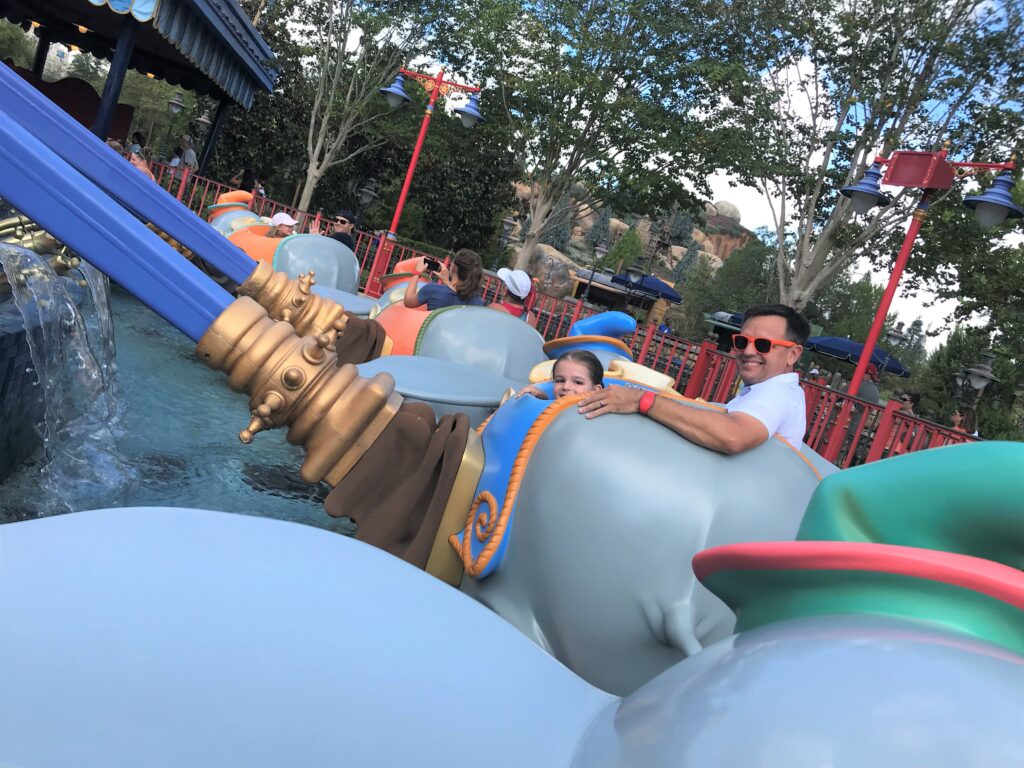 This attraction in Liberty Square has remained a staple, but has undergone many changes to its show over the years.  The realistic audio-animatronics represent each of the presidents of the United States who respond to their own name. It underwent a complete re-write of the script in 1993 to focus more on the ethical struggles and civil rights movements our country has experienced. Also in 1993, Bill Clinton became the first president to loan his own voice to his audio-animatronic. Every president since has done the same! In 2017, the attraction reopened with a new film narrated by Joy Vandervort-Cobb.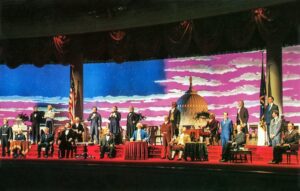 This fan-favorite ride has been around since the beginning and isn't going anywhere any time soon! Can you count all 999 haunts? This original attraction, meant for Magic Kingdom, was built at the same time as the one in Disneyland. This means two of every animatronic was produced. Since the plans were already made and parts already built, The Haunted Mansion was one of the first attractions to be installed in Walt Disney World.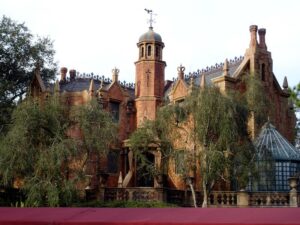 Another attraction copied from the original, the first it's a small world was built for the 1964 World Fair in New York City. It was shipped to Disneyland afterwards and a replica was constructed for Magic Kingdom. With so many moving parts, it has gone through many audio and mechanical improvements and refurbishments over the years. The latest happened this past summer, when the white and gold façade was repainted in bright colors.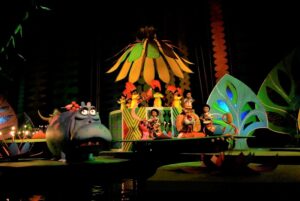 Walt Disney aimed to transport guests to somewhere truly exotic and satiric with this attraction and he sure has succeeded over the past 50 years! Jungle Cruise is still a popular attraction often with longer wait times than other attractions. It has under gone a few small adjustments over time, but the most notable was this past year when many of the characters and scenes were redesigned to replace the previously racially insensitive content. One thing that has stayed the same is the skipper's "dad" jokes. Do they make you laugh or roll your eyes?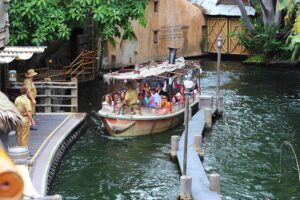 These spinning teacups have been whirling guests around for a half century! Besides being updated with new paint and a center teapot, the largest change to this attraction was the addition of a roof not long after the park's opening in 1974!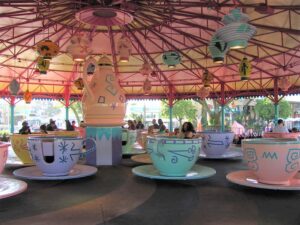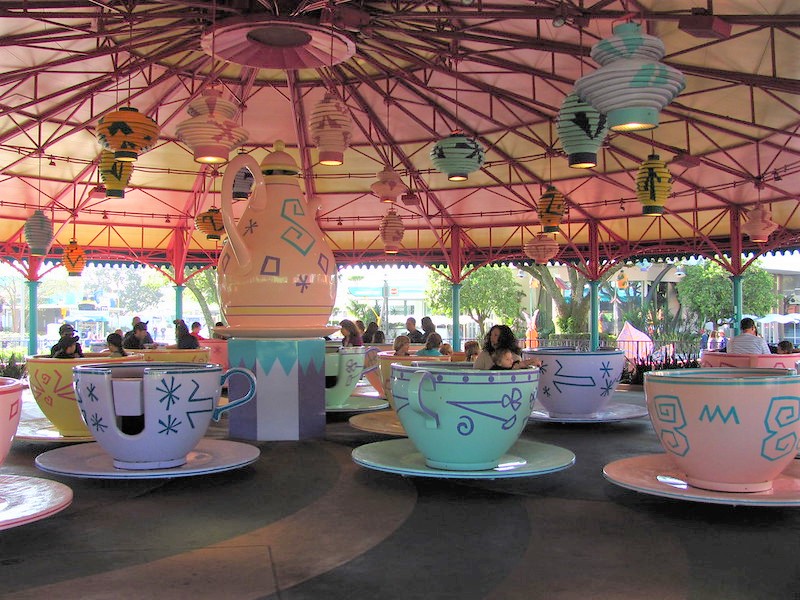 The nostalgia of this ride makes it one of my favorites! Much of this ride has remained the same with the largest refurbishment being to the queue area in 2014.  Interactive murals and more precise details were added as guests wait to take flight over all the main scenes of this classic Disney movie. This original attraction's sign was also given an updated look recently in preparation for the 50th anniversary celebration.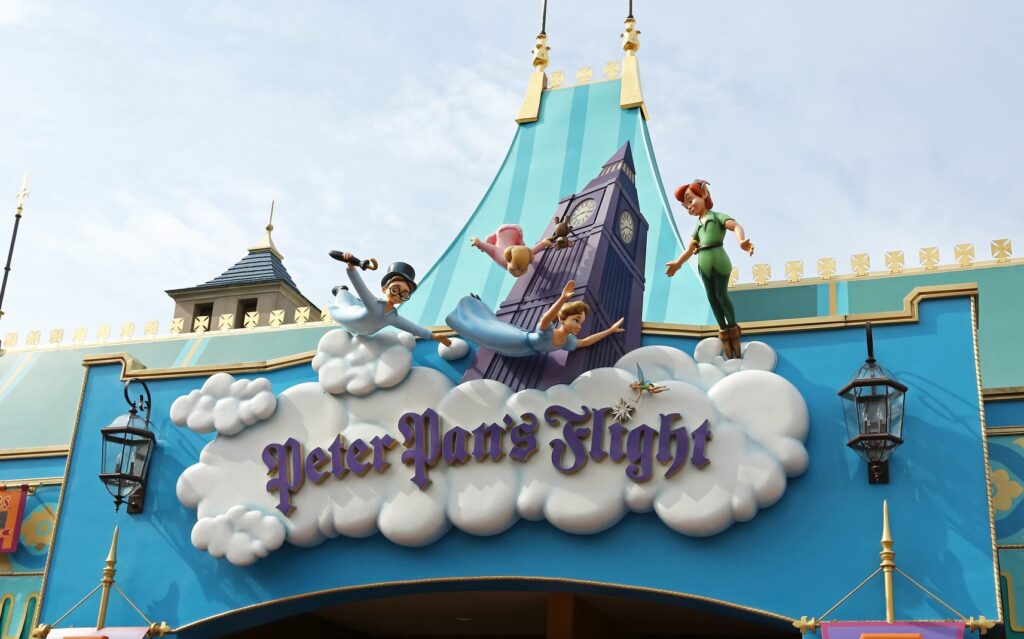 This fun treehouse certainly appears as if it is authentic, but in order to withstand countless hurricanes, this 60-foot tall attraction is actually constructed of steel and concrete! This is a great place to explore and catch a unique view of Cinderella's castle.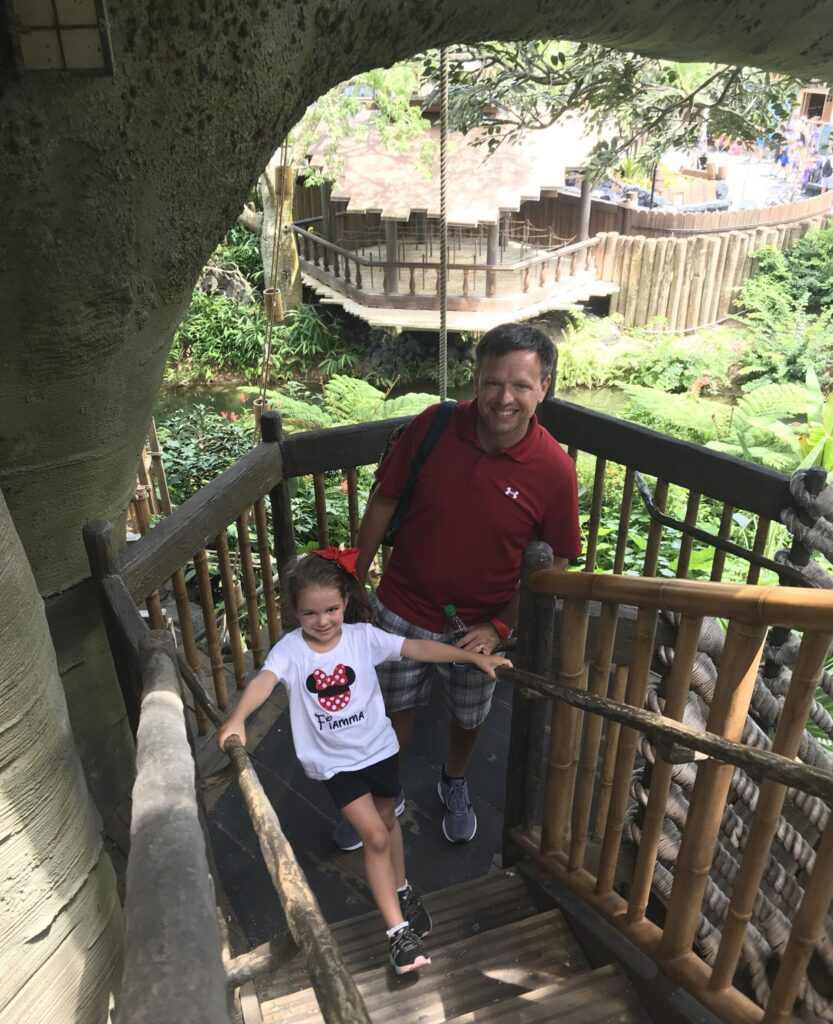 The Enchanted Tiki Room was also an original attraction in which Walt Disney had a hand in creating. While it also appeared in Disneyland, the attraction itself was meant to be installed in a restaurant where the birds would talk and sing to guests while they enjoyed their meal! That never came to fruition and the show was installed in both parks, in time for opening day in Magic Kingdom.
A complete re-haul of the show which was "under new management" opened in 1998 featuring birds Iago from Aladdin and Zazu from The Lion King. When that version was not well-received, the show was revamped again in 2011 after a fire in the building. The newest show is more concise version of the original that continues to play today.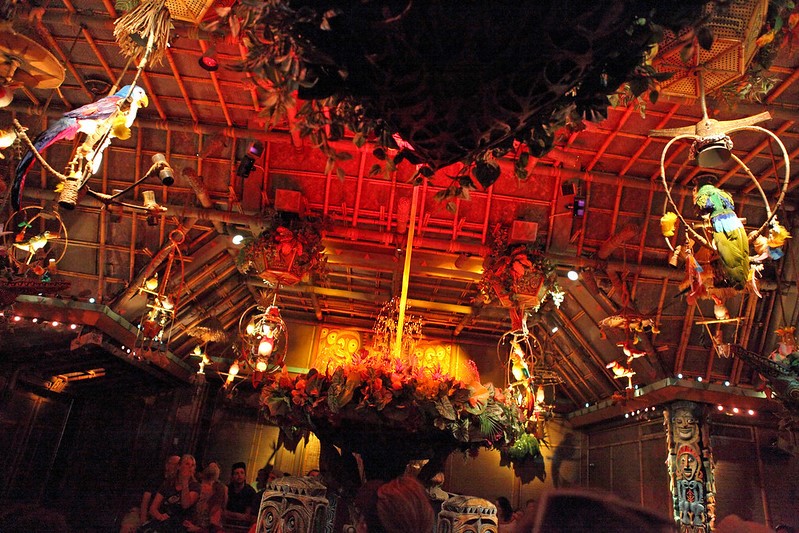 For me, the Tomorrowland Speedway gives a vintage feel to this corner of the park with the gas-motored cars. This attraction underwent an expansion in 1973, and then was shortened again to make room for Mickey's Birthdayland between 1987-1988.  At that time the Grand Prix name was dropped and the name changed to Tomorrowland Indy Speedway.  The track today still featured elements of the Indianapolis Motor Speedway, but the "Indy" in the name was dropped in 2008.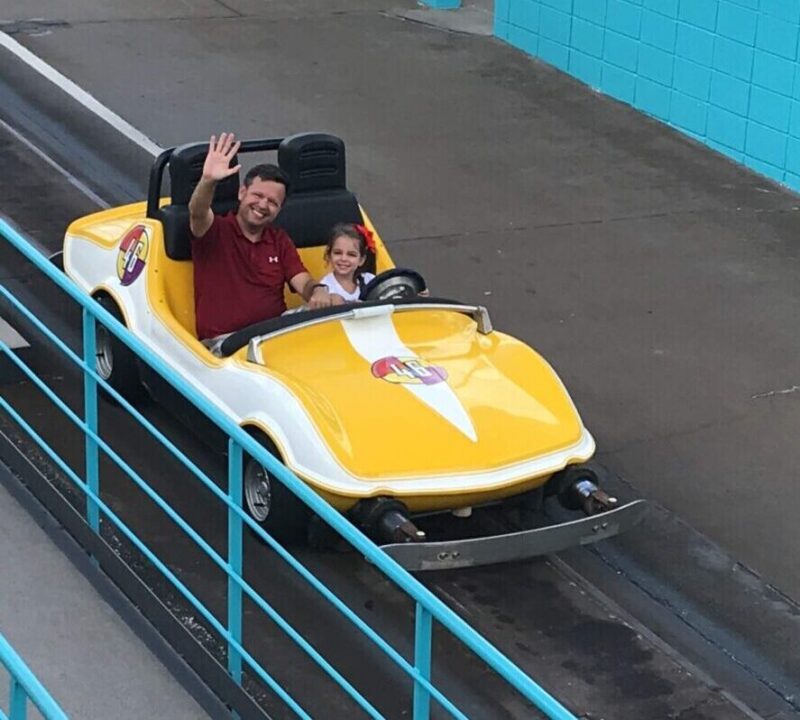 13. Walt Disney World Railroad
Walt Disney World Railroad is a fixture in Magic Kingdom with it's Main Street Station right at the front Walt Disney World.  The four locomotives have distinct names: No. 1 Walter E. Disney, No. 2 Lilly Belle, named after Walt's wife, No. 3 Roger E. Broggie, who helped to acquire the steam locomotives, and No. 4 Roy O. Disney, the brother of Walt who saw to completing many of Walt's visions including the Walt Disney World parks! The Railroad has been closed for refurbishment since 2019 while the new attraction Tron is being built. Will it reopen in time for the 50th anniversary celebration? We hope that it does!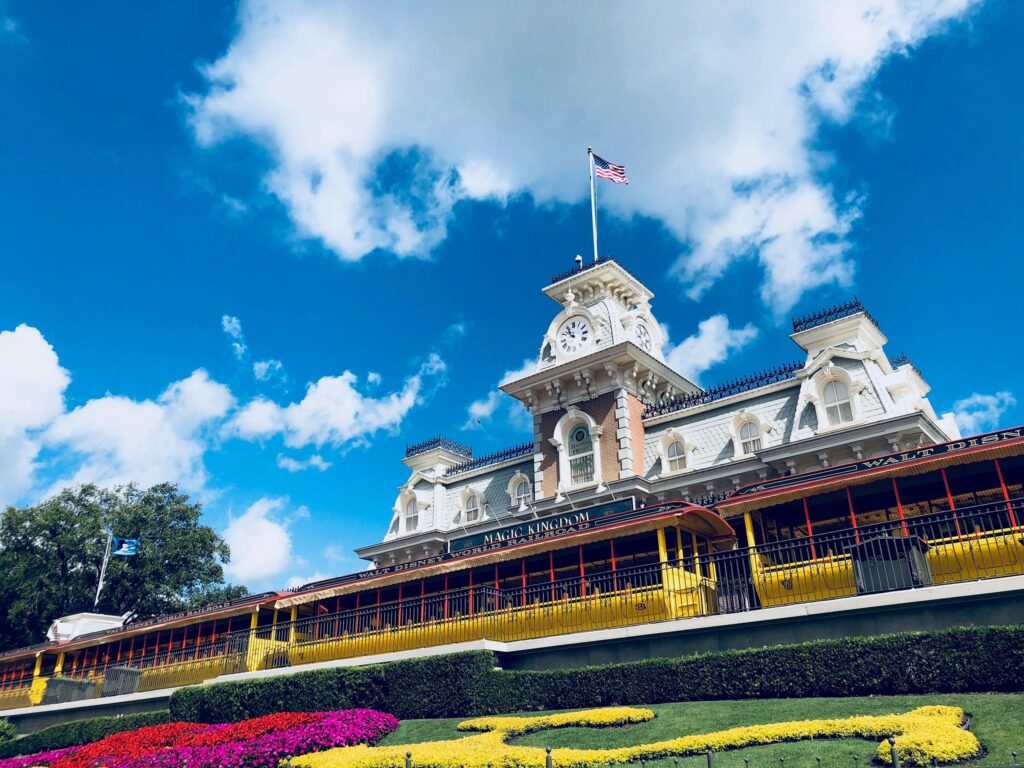 How many original attractions at Walt Disney World were you able to name without peeking? Are any of these original attractions on your must-do list each time you visit the Magic Kingdom? Let us know in the comments below!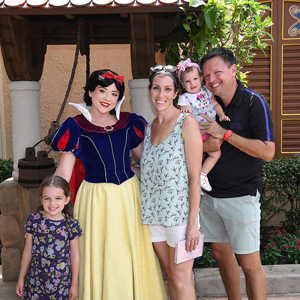 Written by
Shelley Wehler
Contributing Writer
Shelley is a stay-at-home mother of two girls living outside of Charlotte, North Carolina. Her love of all things Disney has grown even more as she sees the magic come alive through the lens of her young daughters. She spends her free time keeping up with the latest in Disney news and daydreaming of her next trip to the parks!