Have you been on the Tron ride in another country? If not, here's an overview of the ride and what you can expect from the new Tron Lightcycle Power Run coming to Disney World's Magic Kingdom in 2021.
Walt Disney believed that progress is impossible without change. Because of this ideology, Walt Disney Parks and Resorts are constantly in a state of innovation. Many guests and Disney fans may be wondering, "What will Disney add to the parks next?"
Anticipating guests can look no further than Walt Disney World's Tommorowland for the next big attraction: Tron Lightcycle Power Run. You may remember Tron from just being a coin-operated game that came out in 1982 along with the original movie. Now you can get ready to have this game come to life and take you on a crazy adventure. 
What To Expect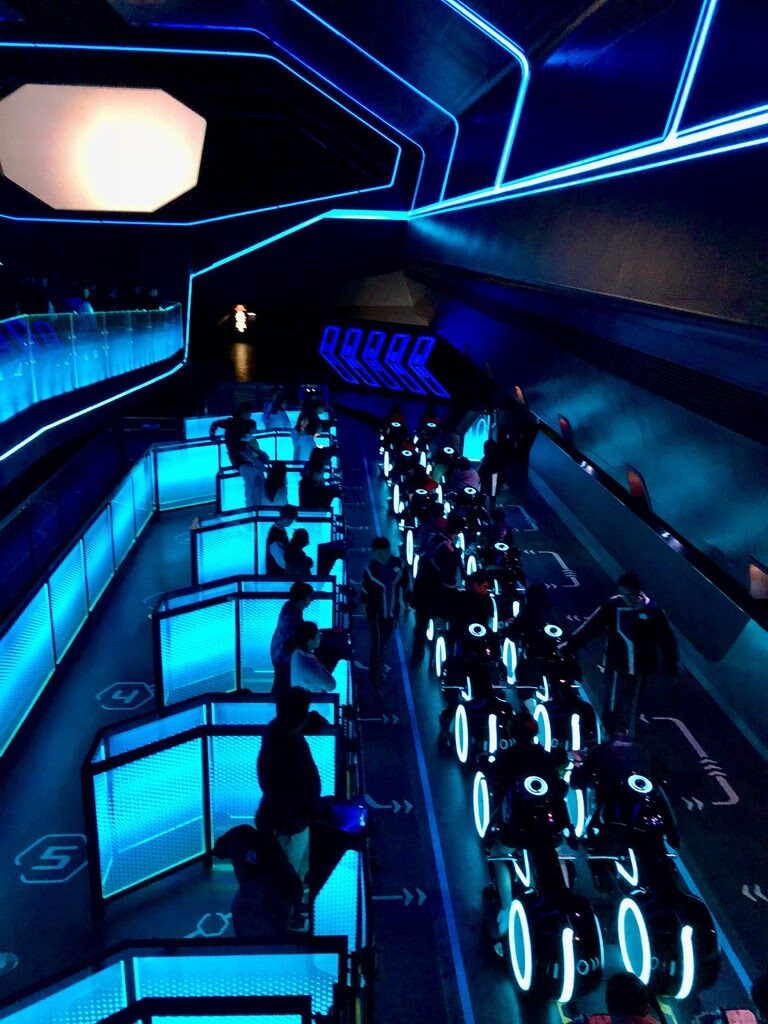 Tron Lightcycle Power Run is expected to open in 2021 and guests couldn't be more eager to experience an adventure on their very own "Lightcycle". Disney Park fans from all over will recognize this ride originally being from Shanghai Disney. 
Two years ago I got to experience this attraction for myself and it instantly became one of my favorites. From the moment guests join the queue, they will be immersed in the digital world. The dark rooms are illuminated with neon lights showing guests their very own high tech motorbike. Guests who have ridden Avatar Flight of Passage will find Tron's ride vehicle to be similar. Instead of only taking a seat, guests will be launched off to the races!
Tron Lightcycle Power Run takes guests out of this world as they experience driving through indoor and outdoor regions of the Tron game we know and love. With the wind blowing through their hair and amazing technology advances, guests will want to ride the Tron Lightcycle over and over again. I know I sure did! In fact I had to ride this ride four times during my two full days at the Shanghai Disney park. 
Construction Update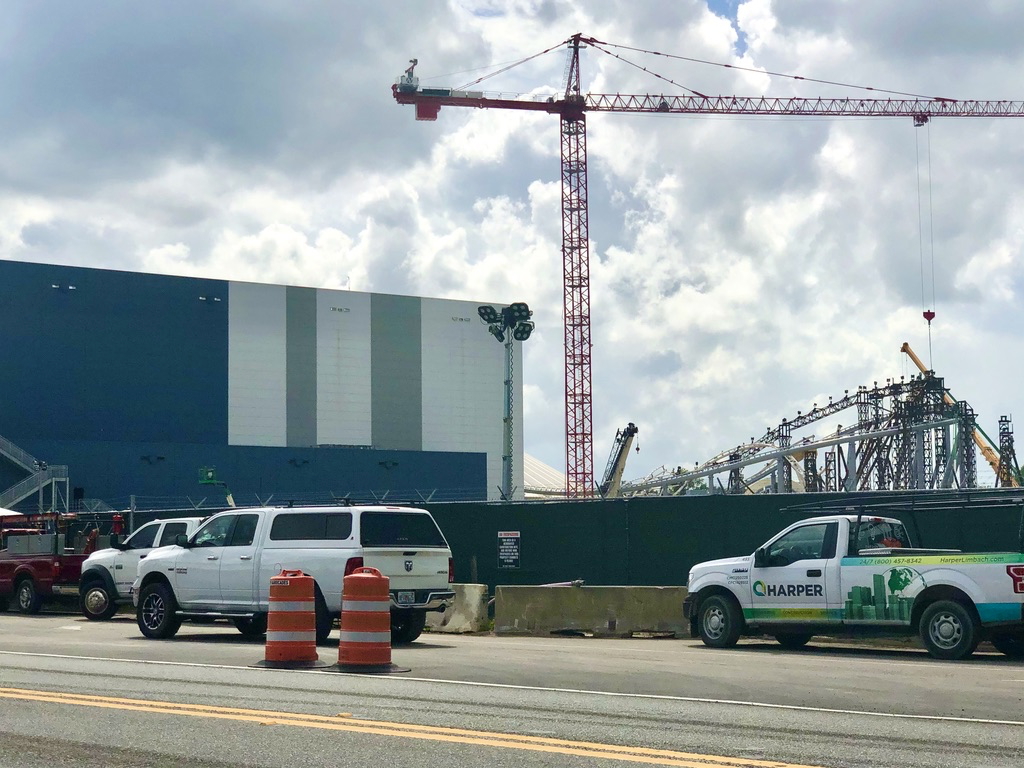 If guests are looking for a great view of what's to come make sure to stay at the Bay Lake Tower at Disney's Contemporary Resort. Right across the street guests can get a full glance of the progress of this upcoming attraction. Guests can see the track for the brand new coaster and begin to imagine the thrilling 60 mph launch. It's no surprise they're working overtime to get this construction done before Magic Kingdom's 50th Anniversary. 
What to expect from Disney's new Tron coaster is that it'll have guests wanting to come to Magic Kingdom each day of their future vacations just to go on this new thrill ride again and again. 
Are you planning a trip to Disney World in 2021 for Magic Kingdom's 50th Anniversary? Be sure to check our DVC Shop Rental promotions on DVC Deluxe accommodations and Disney Park tickets. 
Bobby Asen
DVC Shop Contributing Writer
Header Image: Tron Lightcycle Power Run entrance at Shanghai Disney, by Jess Hall