Summer is just around the corner and temperatures are already rising at Walt Disney World. Fortunately, there are plenty of ways to stay cool while visiting the parks in the summer. Indoor attractions, like The American Adventure and Mickey's Philarharmagic are great air-conditioned spots to take a break from the heat. During your Disney park day, there are also many refreshing snacks you can enjoy during the warmer months. Here is our list of the best Disney World snacks to help you cool down on a hot day!
1. LeFou's Brew – Magic Kingdom
Because Magic Kingdom's Fantasyland is Disney World's largest land, you will likely need a cool treat as you explore this area. At Gaston's Tavern, which is located next to Be Our Guest Restuarant, you can find a frozen drink called LeFou's Brew! This beverage is made with apple juice and toasted marshmallow flavor which is then topped with a passion fruit-mango foam.
2. Plaza Ice Cream – Magic Kingdom
While there is a lot of ice cream options at Disney World, the Plaza Ice Cream Parlor is best spot to get hand-scooped ice cream. At this quick service, located on Main Street USA, you can choose from 8 delicious Edy's flavors. Whichever flavor you choose can be served in a waffle bowl or cone. There are also sundaes, ice cream sandwiches, and root beer floats available.
3. Kakigōri – Epcot
When traveling around Epcot's World Showcase on a hot day, you have to make to stop by the Japan pavilion. Here, you will find Kakigōri which is ideal for cooling down because its made from ice! This shaved ice treat is available is strawberry, melon, cherry, tangerine, and blue raspberry flavors. You can also choose to top Kakigōri with sweet milk. Head to Kabuki Cafe to try this cold treat!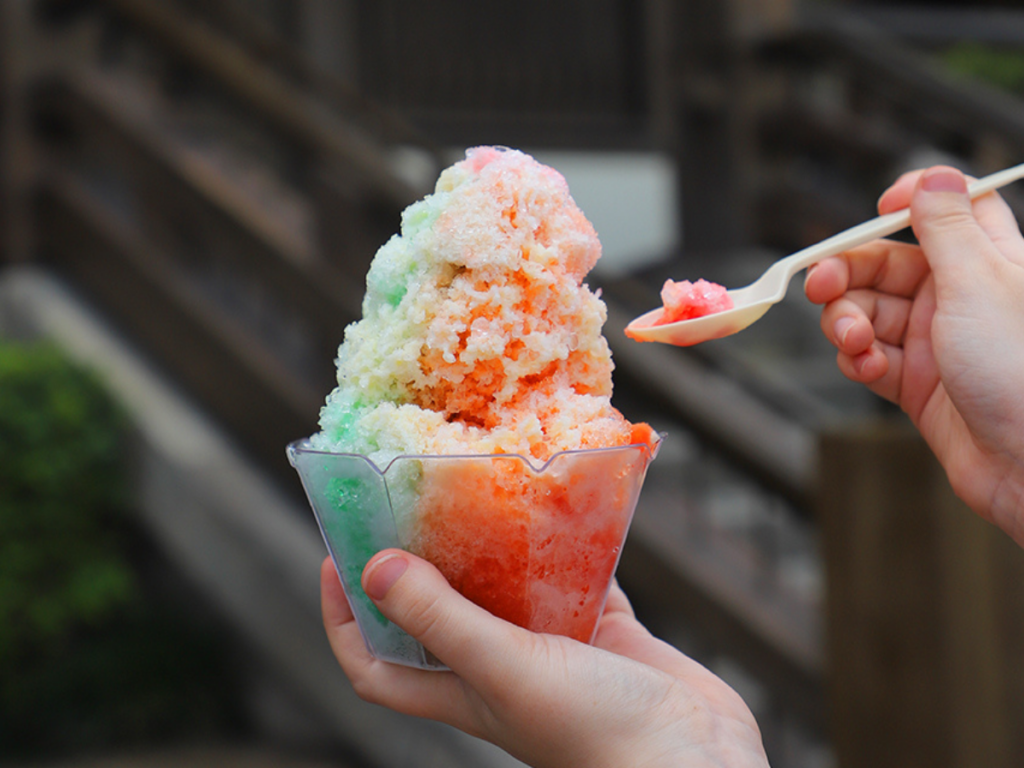 4. Blue Milk – Disney's Hollywood Studios
At Star Wars: Galaxy's Edge, you can refresh with the blue milk, just like Luke Skywalker! Blue milk, also called Bantha milk, is a sweet, fruity drink made with rice milk and coconut. For those of drinking age, this plant-based beverage is also available with Bacardi Rum. Look for Blue Milk at Hollywood Studios's Milk Stand.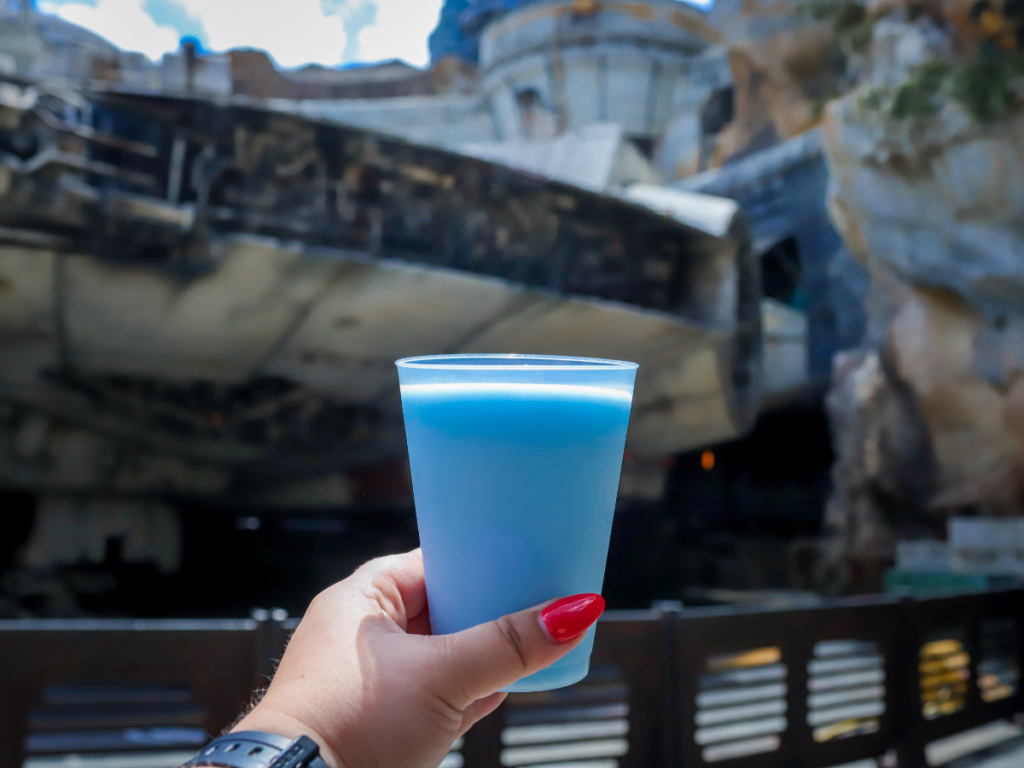 5. Night Blossom – Disney's Animal Kingdom
After you fly on the back of banshee on Avatar Flight of Passage, you may need a cool refreshment. Luckily, Pandora: The World of Avatar at Disney's Animal Kingdom has a frozen beverage that will do the trick! At Pongu Pongu, you will find the Night Blossom which has layers of apple and desert pear limeade. This drink is topped with boba balls.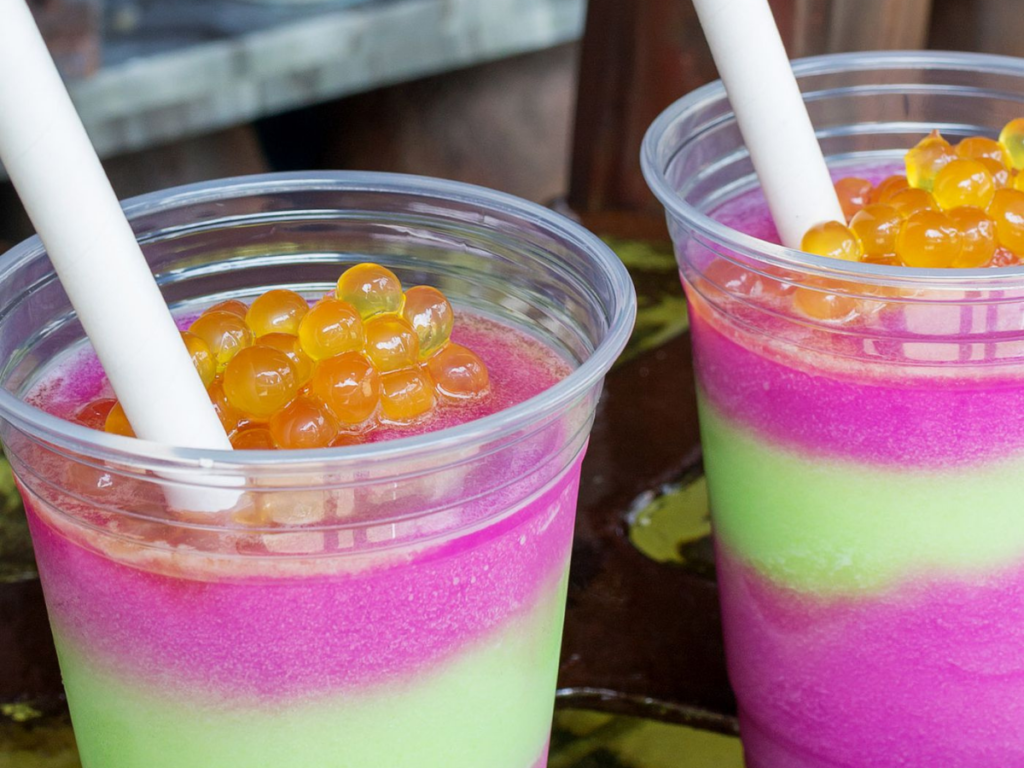 What is your favorite cool-down treat at Disney World? Let us know in the comments!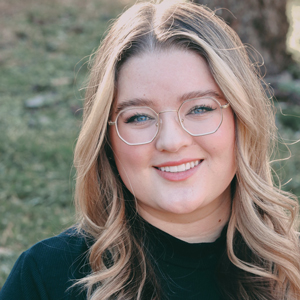 Written by
Emily Murray
Contributing Writer
For as long as Emily can remember, Disney has played a huge role in her life. Her infatuation with Disney resulted in many hours spent rewatching Toy Story and creating multiple powerpoints to convince her parents to book yet another vacation to the "Most Magical Place on Earth". In 2015, Emily followed one of her dreams and moved to Orlando, Florida where she spent just over five years working for the mouse in three separate roles. Emily is passionate about writing and using words creatively and concisely. She loves to make others laugh and hopes to sprinkle a little bit of magic into everything she does.