Today is "May the Fourth be With You" which means its time to celebrate all Star Wars! This unofficial holiday is also called Star Wars Day. In all of the galaxy, Disney's Hollywood Studios is the best place to commemorate this punny holiday. At Hollywood Studios, there are several out-of-this-world attractions, such as Star Tours – The Adventure Continues, Star Wars: Rise of the Resistance, and Millennium Falcon: Smugglers Run. In addition to these experiences, you can also find plenty-of Star War themed snacks! To honor May the Fourth, we are breaking down Disney's Star Wars treats that can be found in the park on a regular basis.
Wookiee Cookie – Backlot Express
If you are looking for a Star Wars sweet treat, the Wookiee Cookie is the snack for you! This dessert is themed after one of the classic characters: Chewbacca. Vanilla cream frosting is sandwiched between 2 "Chewie" oatmeal cookies and topped with a milk chocolate sash. You can find the Wookiee Cookie at Backlot Express, which is a quick service located next to Star Tours – The Adventure Continues. Currently, the Wookiee Cookie is $6.29 and you can use mobile order on the My Disney Experience app to avoid waiting in line.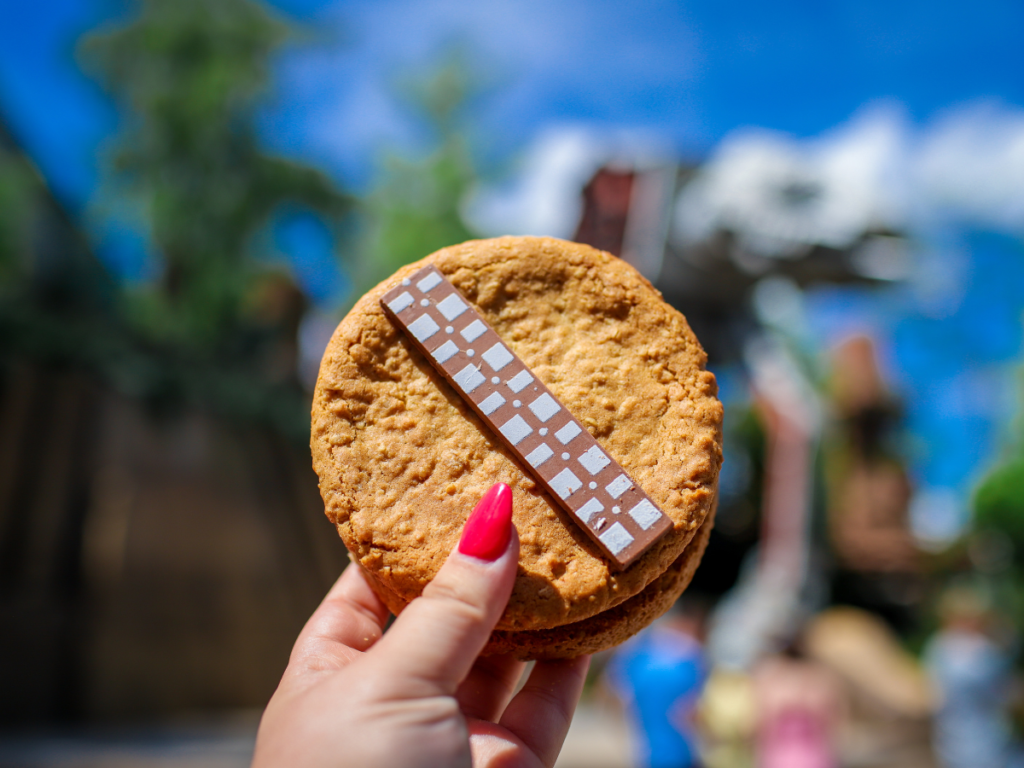 Blue & Green Milk – Milk Stand
Just like Luke Skywalker in the Star Wars films, you can sip on 2 different colorful milks while visiting Star Wars: Galaxy's Edge. At the Milk Stand, you will find both blue and green frozen drinks. These plant-based milks are a mix Rice Milk and Coconut. Blue Milk, or Bantha Milk, is sweet and fruity while Green Milk, the milk from thala-sirens, has more of a citrus and tropical flavor. These drinks are $8.49, but can also be purchased in light-up sipper for $17.49. For those over 21, there are alcoholic versions of blue and green milk available.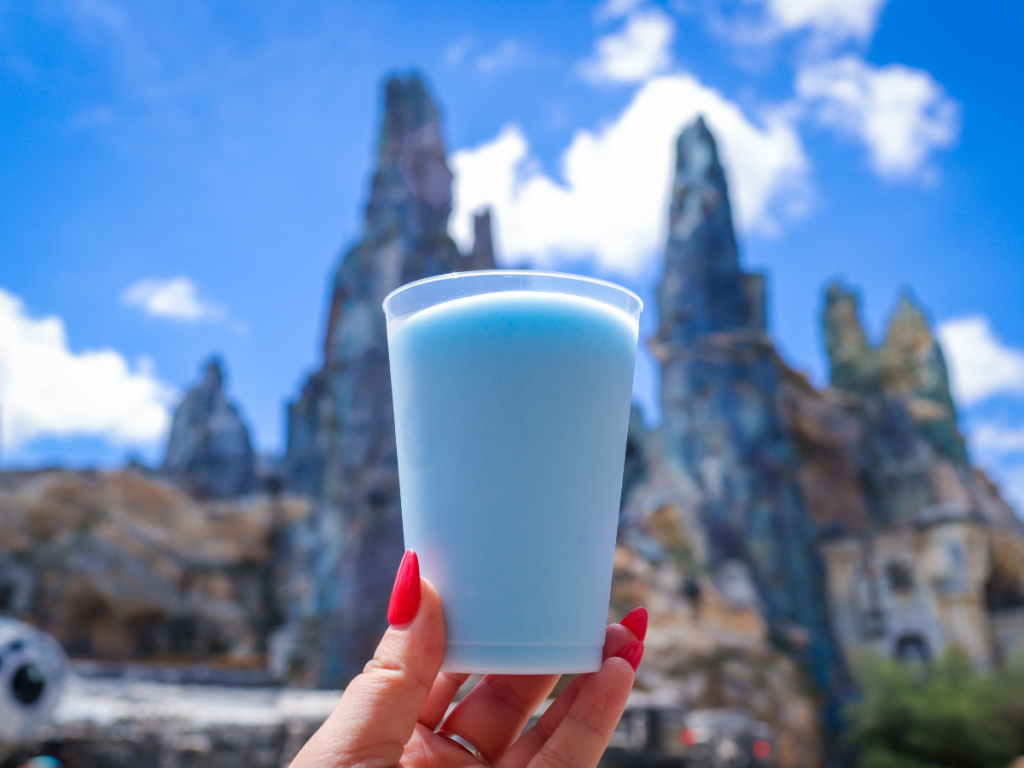 Outpost Mix – Kat Saka's Kettle
Popcorn is a staple Disney park snack. The Outpost Mix puts a Star Wars twist on this classic theme park fare. This colorful popcorn mix deliciously combines sweet and savory flavors. You can find this treat at Kat Saka's Kettle which is in the Black Spire Outpost Market section of Galaxy's Edge. Butter Blue Grains is another popcorn snack that can be purchased at Kat Saka's Kettle. Both the Outpost Mix and the Butter Blue Grains are $6.49.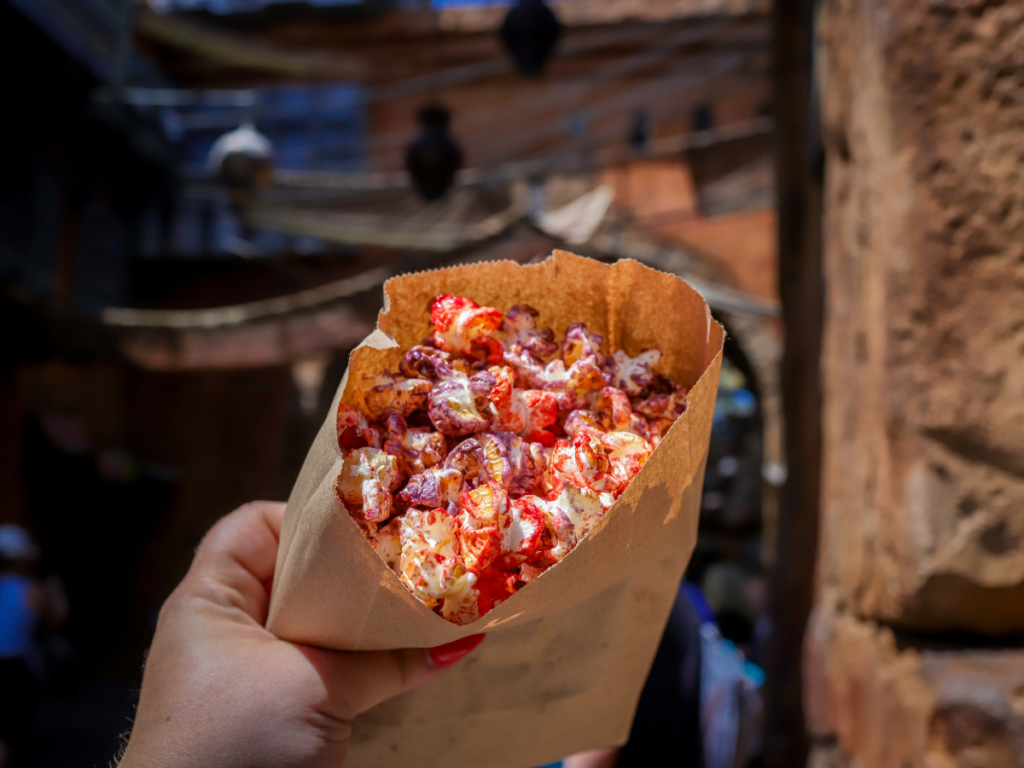 Specially Designed Soda
Disney's strong partnership with Coca-Cola began in 1955 when the their sodas were served on Disneyland's opening day. When imagineering Star Wars: Galaxy's Edge, Disney wanted to find an immersive way to sell Coca-Cola's products. The two companies worked together to create special soda bottles that feature a rounded design and resealable caps. Logos for these sodas are written with a scuffed look in Aurebesh, the language used in many Star Wars films. You can find these uniquely shaped sodas at the dining locations and refreshment stands throughout Batuu. Coca-Cola, Diet Coke, and Sprite are all served in these true to the Star Wars aesthetic bottles.
If you are headed to Disney's Hollywood Studios today for May the 4th, there are plenty of other snacks available. Which of Disney's Star Wars treats would you want to try? What is your favorite themed snack at Disney World? Let us know in the comments! Oh, and May the Force be with you.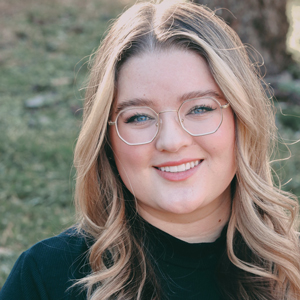 Written by
Emily Murray
Contributing Writer
For as long as Emily can remember, Disney has played a huge role in her life. Her infatuation with Disney resulted in many hours spent rewatching Toy Story and creating multiple powerpoints to convince her parents to book yet another vacation to the "Most Magical Place on Earth". In 2015, Emily followed one of her dreams and moved to Orlando, Florida where she spent just over five years working for the mouse in three separate roles. Emily is passionate about writing and using words creatively and concisely. She loves to make others laugh and hopes to sprinkle a little bit of magic into everything she does.