It's likely that if you've eaten breakfast at a resort while on a Disney vacation, you have been offered POG juice. And chances are if you have tried POG juice, you are among the club who craves its unique flavor while you are at home daydreaming about your next trip to the "Most Magical Place on Earth." So, what exactly is POG juice? "POG" stands for Passion Fruit, Orange, and Guava. These tropical flavors unite to form a delicious and refreshing beverage that tastes like "vacation."
POG juice is on the menu at several Disney locations, but it also appears under other aliases. Have you ever drank "Stitch Juice" or "Jungle Juice"? If so, then you have also drank POG juice! They are one in the same, just identified as a different name to better fit the theming of the restaurant. Below is a list of places where guests may be able to find POG juice while on their Disney trip. Menus are always subject to change and availability of items, but even if you don't see POG Juice on the menu, that doesn't mean it isn't stocked at their beverage station, so be sure to inquire!
Lucky for us POG juice connoisseurs, if you can't wait until your next Disney vacation to sip on POG juice, we can easily make it at home! It only requires 3 simple ingredients and adds a delicious beverage to any event that you are hosting – a special occasion breakfast, a potluck brunch, or a girls night in. Add champagne or vodka to transform this family-friendly drink into an adult-only beverage.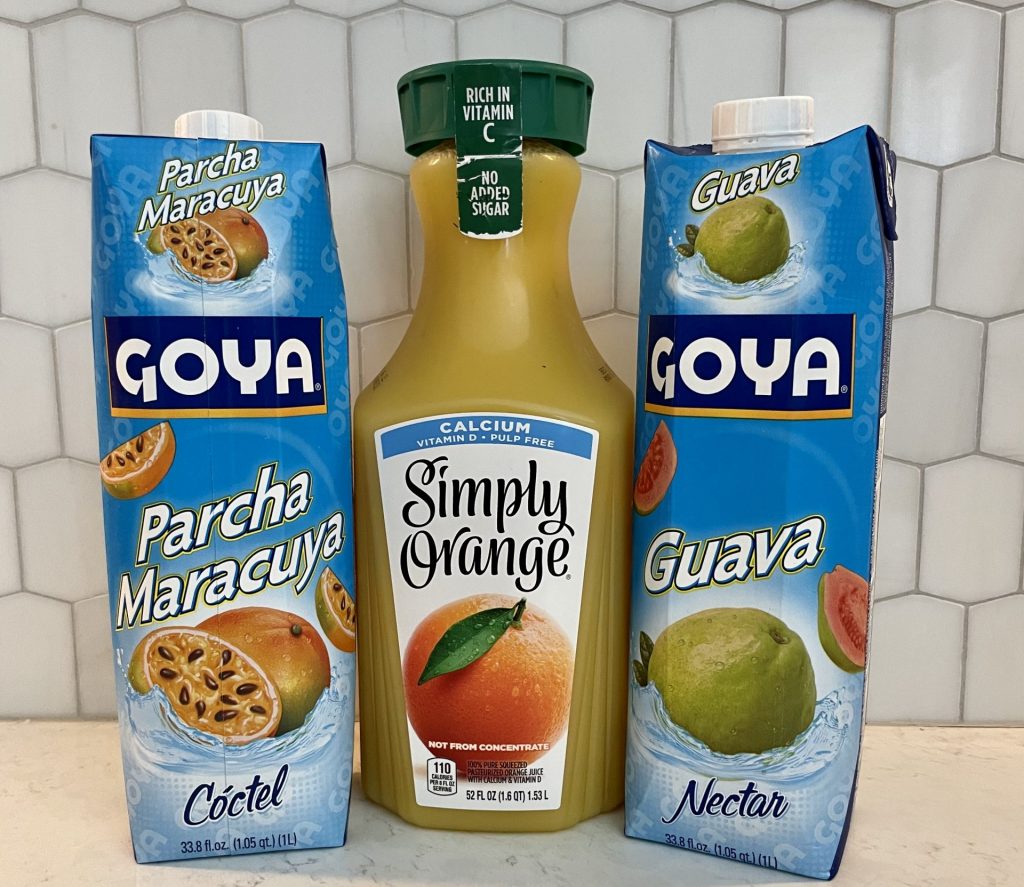 Recipe
4 cups of Passion Fruit Juice
4 cups of Orange Juice
4 cups of Guava Juice
Makes 12 8-ounce servings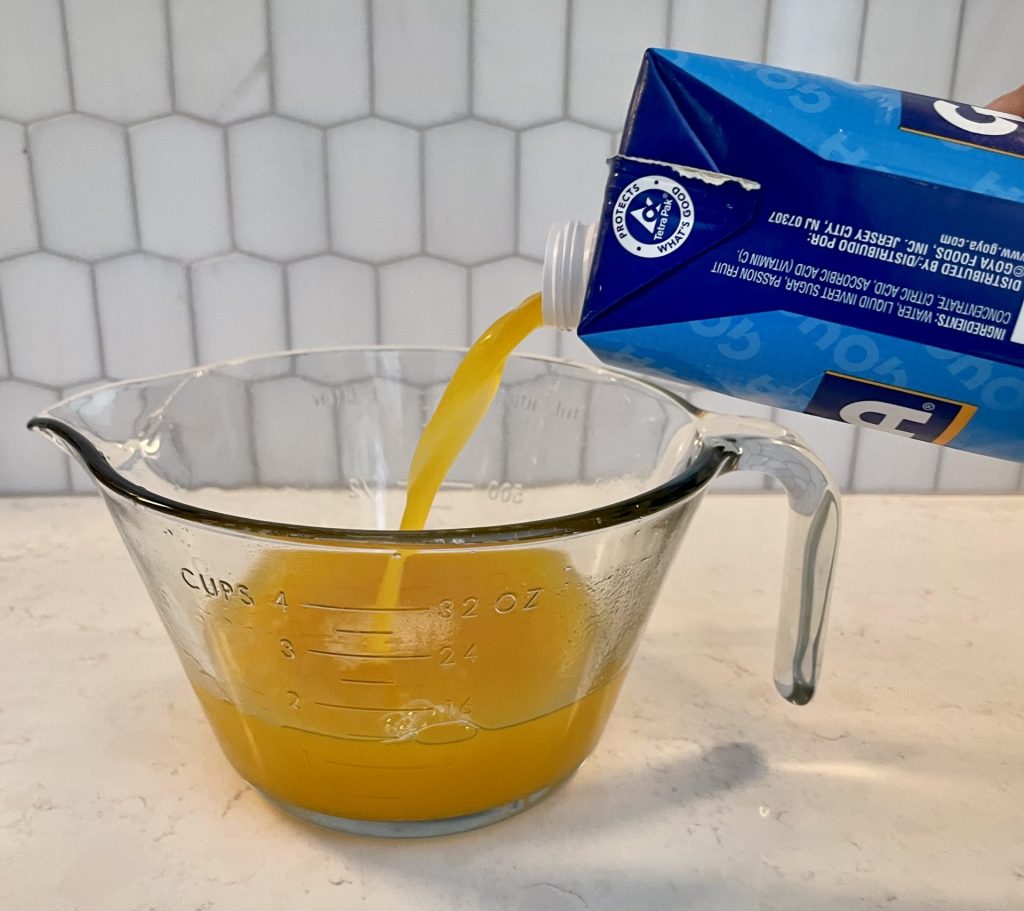 Method
1. Measure each juice and combine in a pitcher.
2. Stir well.
3. Chill for several hours or serve over ice.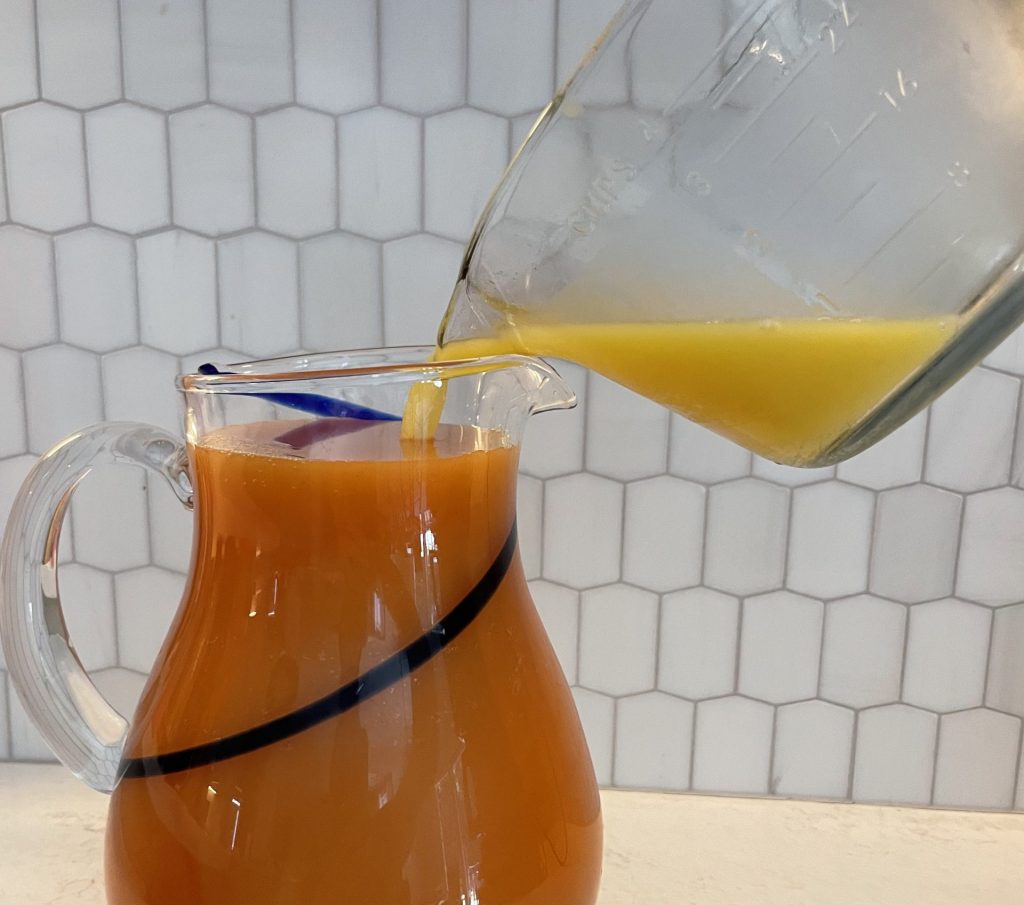 Recipe Notes
Passion Fruit and Guava juices are often bottled with other juices and sold as a "tropical" blend. Look in the aisle for "international" food in your local grocery store. I was able to locate pure passion fruit and guava juice next to the ingredients for tacos.
Choose pulp-free orange juice for a smooth blend or use freshly squeezed orange juice if you prefer the pulp
Pouring over ice cuts the sweetness just enough to make this beverage more refreshing.
For a smaller or single portion, simply use a 1:1:1 ratio for all 3 juices.
Serve with an orange slice and paper umbrella for embellishment!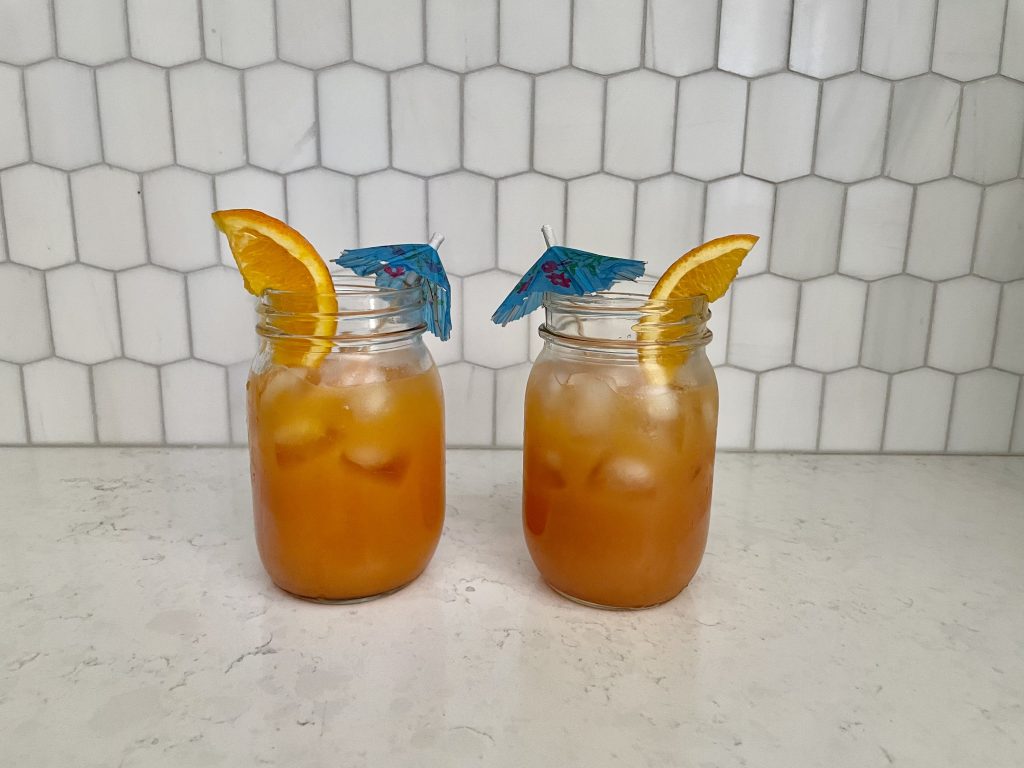 Where is your favorite Disney place to drink POG juice? Have you found POG juice at a Disney location that wasn't listed above? Will you try this simple recipe at home? Let us know in the comments below!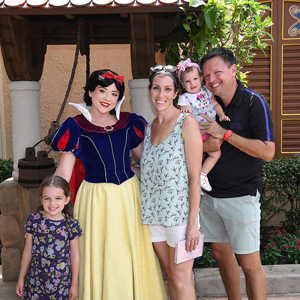 Written by
Shelley Wehler
Contributing Writer
Shelley is a stay-at-home mother of two girls living outside of Charlotte, North Carolina. Her love of all things Disney has grown even more as she sees the magic come alive through the lens of her young daughters. She spends her free time keeping up with the latest in Disney news and daydreaming of her next trip to the parks!