I can smell the fresh Mickey waffles now! My favorite meal of the day is breakfast; chocolate chip pancakes, syrup dripping over waffles, crispy bacon, eggs on the side… I can't choose a favorite! So as a serious breakfast enjoyer, I had to find the best breakfasts at Disney World, and I did just that! There are so many great restaurants to start your day at Disney World, some in the parks or located in Disney hotels. I have never eaten a meal anywhere on property that wasn't absolutely delicious, but I picked, in my opinion, the best of the best. So fill your coffee mug, fry some eggs, here are the best breakfasts at Disney World!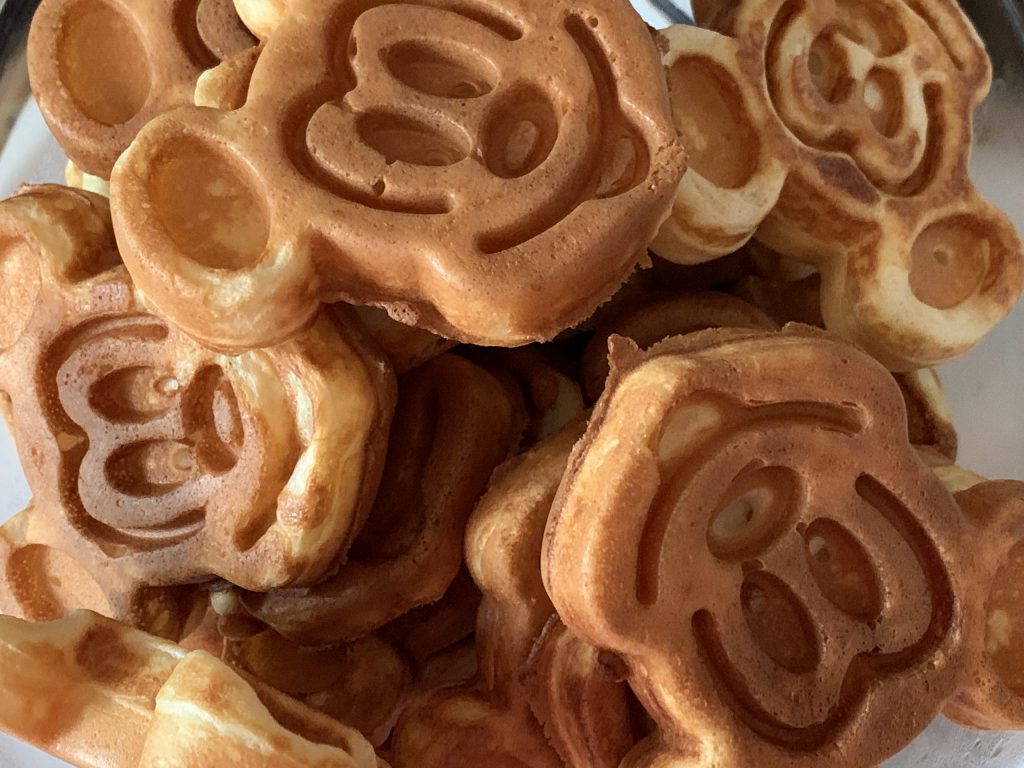 Chef Mickey's
Chef Mickey's is one of my favorite places where you can get an endless supply of Mickey waffles! The all you can eat, family style, happy place is located in the Contemporary Resort. In addition to your Mickey waffles, you can enjoy an array of sweet and savory breads, scrambled eggs, smoked bacon, beef brisket, some signature dishes such as banana bread French toast, loaded potato cheese casserole and the "celebration" Mickey pancake. I know, your mouth is watering, so is mine!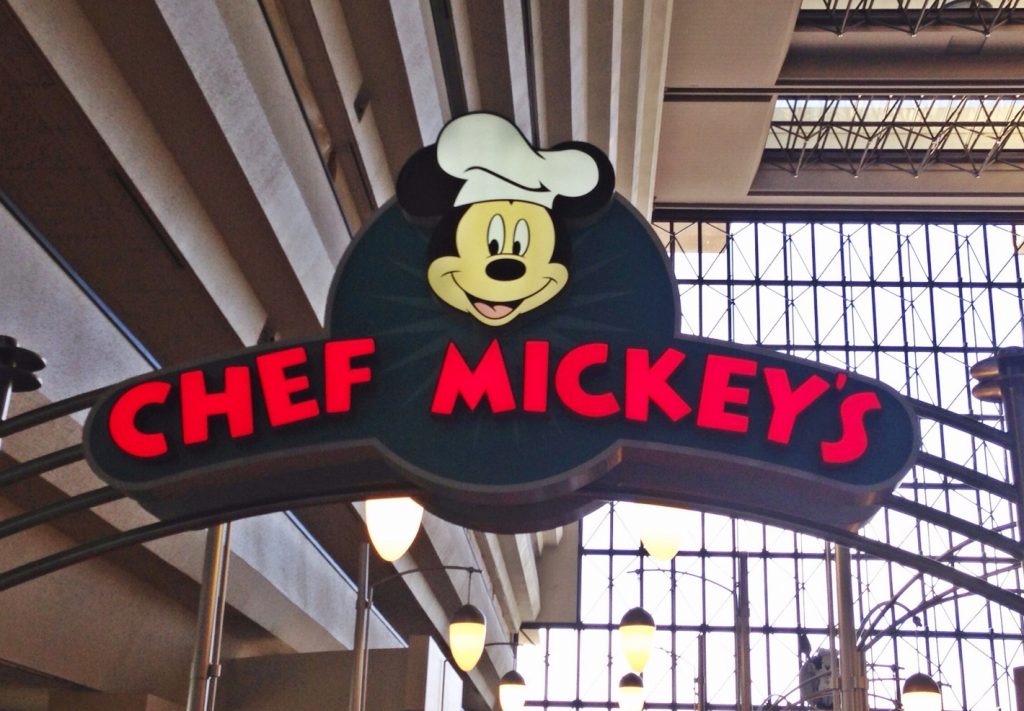 What makes this breakfast even better is the gorgeous view you get to look at and the cheerful characters that stop by to greet you during your meal! When you look outside you can catch the monorail off to Magic Kingdom, whipping by. You can also get a scenic look over Bay Lake. And while enjoying your delicious breakfast, Mickey and some of his friends will stop by for some hugs and great photo ops. Watch your waffles- Pluto loves to try and steal a bite! Chef Mickey's is always at the top of my list and it is easy to see why!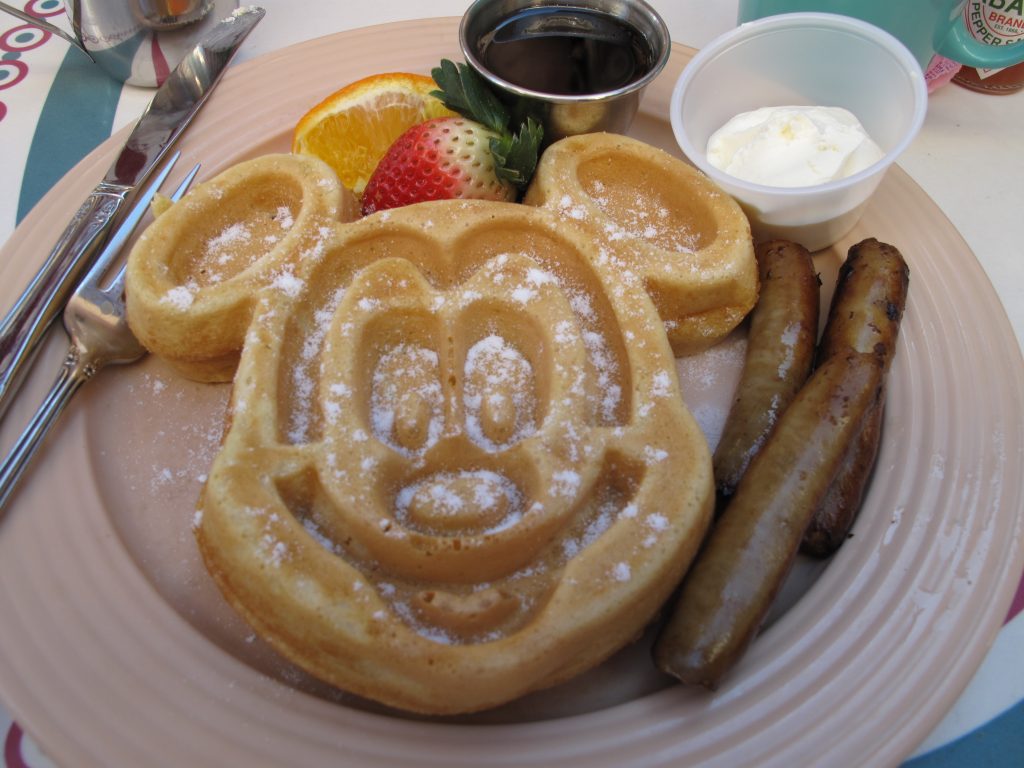 Topolino's Terrace
Topolino's Terrace allows you to start your morning with breakfast at the top of a gorgeous roof top restaurant with a storybook dinning experience. The prix fixe menu includes pastries and bread and a choice of entree to choose; quiche gruyere with house made pancetta, sour cream waffle, smoke salmon, two eggs any style and more. As you choose what pastry to steal from the basket next, watch out for Mickey Mouse, Minnie Mouse, Donald Duck,  and Daisy Duck as they parade through with their stylish outfits. Your stomach will be so happy you chose this enchanting and scenic terrace spot for breakfast!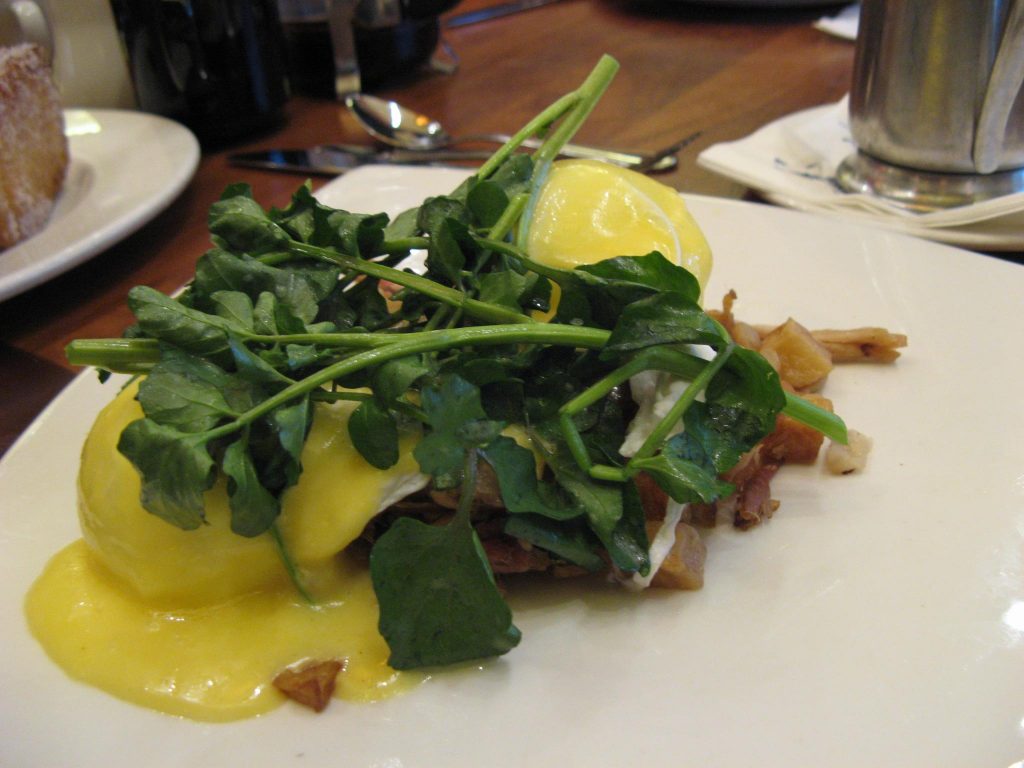 Garden Grill
Located in Epcot, Garden Grill is one of the most fun and delicious breakfast to start your day! First off, the restaurant moves while you eat! While sitting and enjoying your family style breakfast, you will get a chance to see the vibrant views of Living with the Land. Your breakfast will bring all your favorites; Mickey waffles, sausage, bacon, hash browns, eggs any style and more. Don't worry about taking the last of anything because it is all you can eat! Watch out for the always mischievous Chip and Dale to surprise you, Mickey and Goofy are sure to stop by your table as well! Currently Garden Grille is serving just lunch and dinner, but lets hope they bring back their delicious and fun breakfast real soon!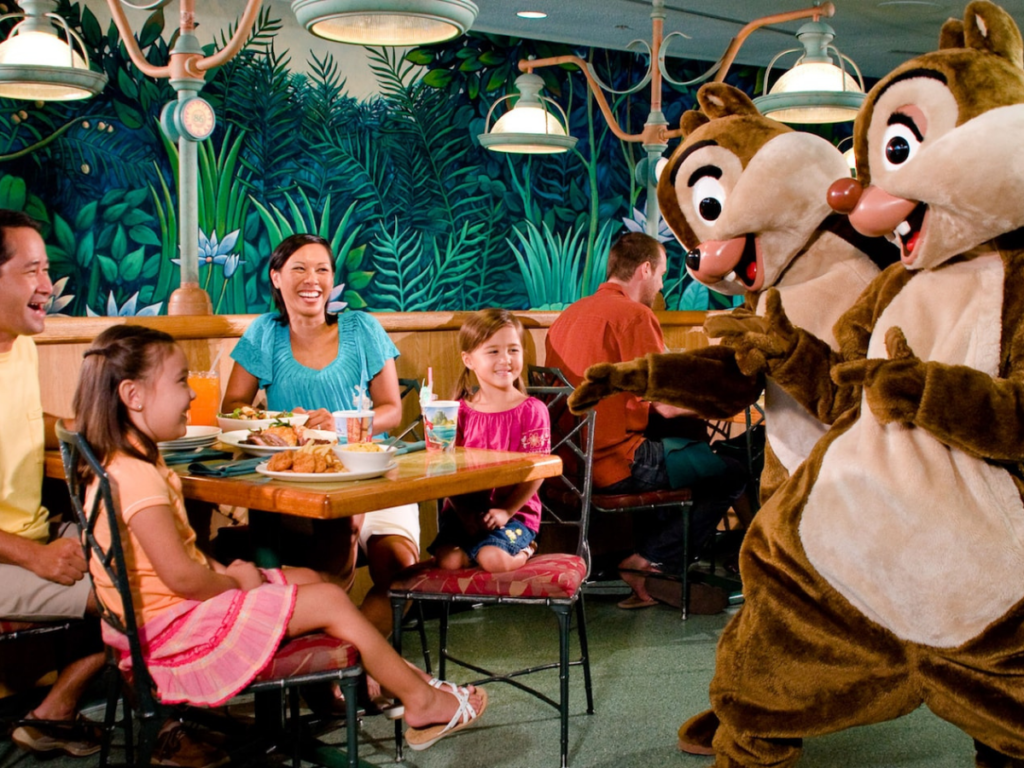 Tusker House
Tusker House is a vibrant and lively restaurant located in Animal Kingdom just outside the Harambe Market. Your breakfast will be filled with African inspired flavors that keep coming all throughout the meal. Your breakfast will start off with safari bread, Mickey and Simba waffles, Durban chicken, egg curry with jasmine rice. There is just nothing better! Donald Duck and friends will be dressed and ready for their next Safari adventure, and so will you after this filling and yummy breakfast.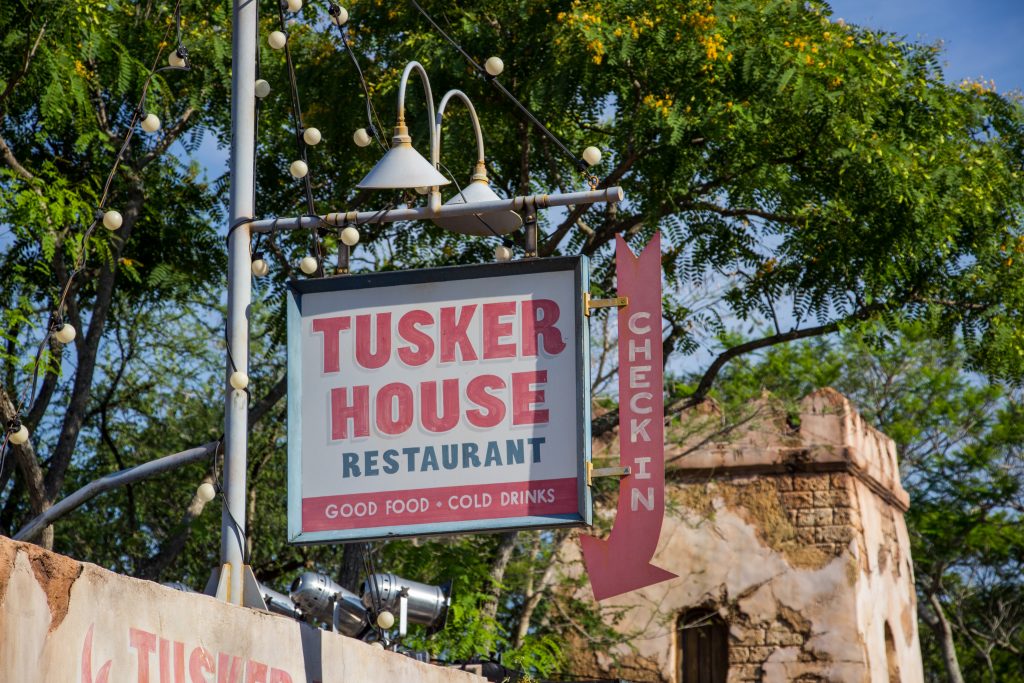 These breakfasts spots will definitely fill your stomach and prepare you for a full day at the parks, the only hard part is choosing which one! Luckily, each spot will always give you your Mickey waffles. Whichever you choose you will have an out of this world, delicious breakfast with your favorite characters on the side. Our favorite meal at Disney is for sure breakfast, so we always end up choosing 2-3 from this list each visit. So go start your magical day off with your favorite characters and some of the best all you can eat breakfasts!
Featured Photo: Disney.
Written by
Erin Bonsall
Contributing Writer
Erin is a stay at home mom of 4 little boys outside Charlotte, NC. She remembers one magical Disney trip at a young age, but having children made her want to bring her own kids to the happiest place on earth! One trip 7 years ago started a love for everything Disney! Now her family visits Disney World as much as possible and it is their favorite place to make magical memories!