Walt Disney World is well-known as a destination for foodies. You can always find casual dining and American-style food throughout the parks, but there are also a few places to eat for the more adventurous eaters! Here are our favorite places to eat for adventurous eaters at each Walt Disney World park.
Magic Kingdom
Magic Kingdom is a great park for American-style foods, but there is truly only one restaurant here for the really adventurous eaters:
Jungle Skipper Canteen
The Jungle Cruise skippers have invited you to their headquarters to dine at Jungle Skipper Canteen. Indulge in delicious and exciting meals as your server plays the role of Jungle Cruise Skipper. The dining rooms here are full of curiosities and the atmosphere is reminiscent of the classic Disney attraction.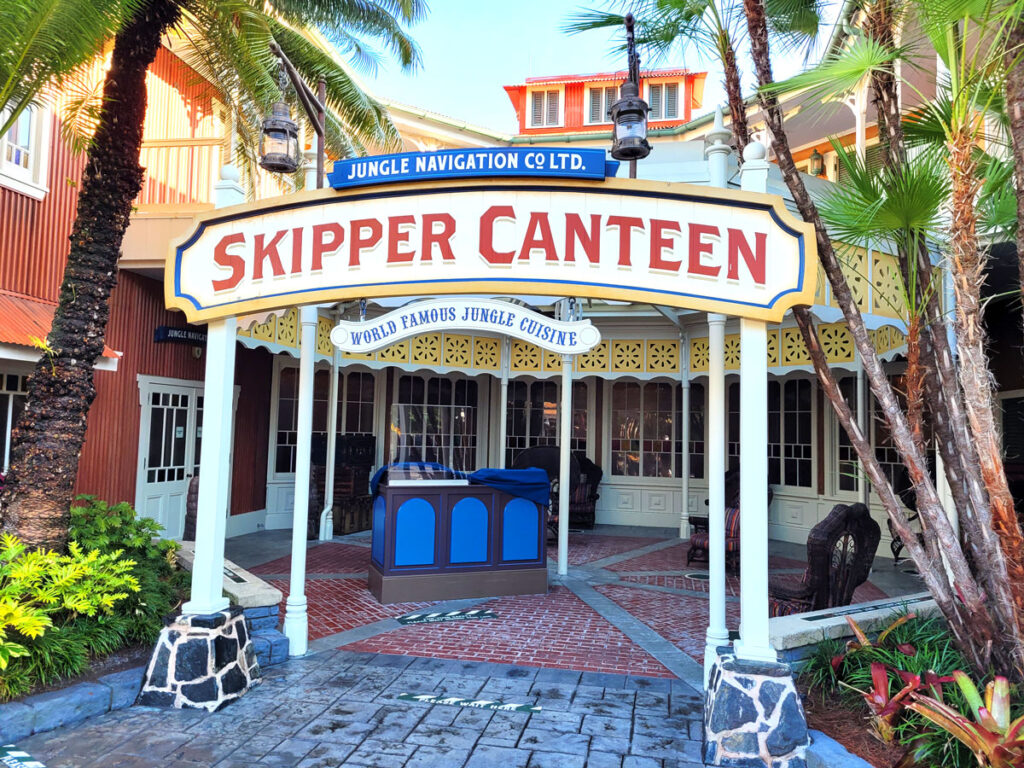 The menu at Jungle Skipper Canteen is Asian-inspired and includes dishes such as vegetable curry, noodles in chili-sauce, spiced lamb chops, ginger and soy marinated steak, and char-siu marinated pork. Tropical desserts include a coconut bar with pineapple-basil compote, lime panna cotta, and African-inspired chocolate cake with caramelized bananas.
EPCOT
EPCOT is the best destination for adventurous eaters. World Showcase has several places to eat serving authentic foods from the featured country. You might find things to try here that you've never had before.
Takumi-Tei
Takumi-Tei is a decadent fine-dining experience serving authentic Japanese cuisine. Located in World Showcase's Japan pavilion, this artisanal experience allows you to experience Japanese culture at it's finest.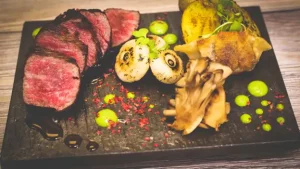 Takumi-Tei allows guests to choose from two prix fixe menus. These multicourse meals are priced at $150 and $250 per adult. The menu includes a selection of seasonal appetizers, agemono- a lobster tempura served with creamy ponzu sauce and matcha salt, Japanese A5 wagyu steak, assortment of sushi and sashimi, seasonal broth, and green tea accompanied by a dessert of crème Brule, or strawberry sorbet.
Tangierine Café
Inside the Morocco Pavilion at World Showcase, Tangierine Café is a quick-service dining location serving up authentic Moroccan dishes.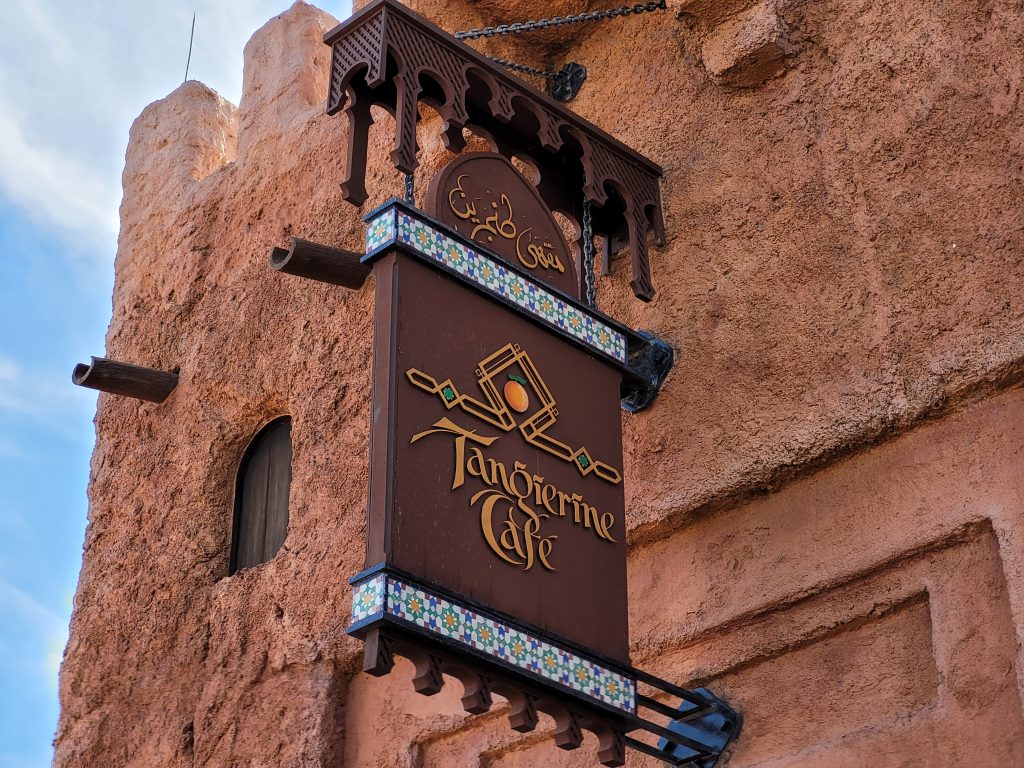 This quick-service restaurant is currently offering a special menu for the Flower and Garden Festival including a hummus trio and orange blossom saffron cake. This dining spot also serves lamb and chicken kabobs, as well as Mediterranean flatbread.
Akershus Royal Banquet Hall
If you are interested in an adventurous character dining experience then Akershus Royal Banquet Hall is perfect for you. This sit-down restaurant is located in EPCOT's Norway pavilion and features Disney princesses such as Ariel, Belle, and Snow White.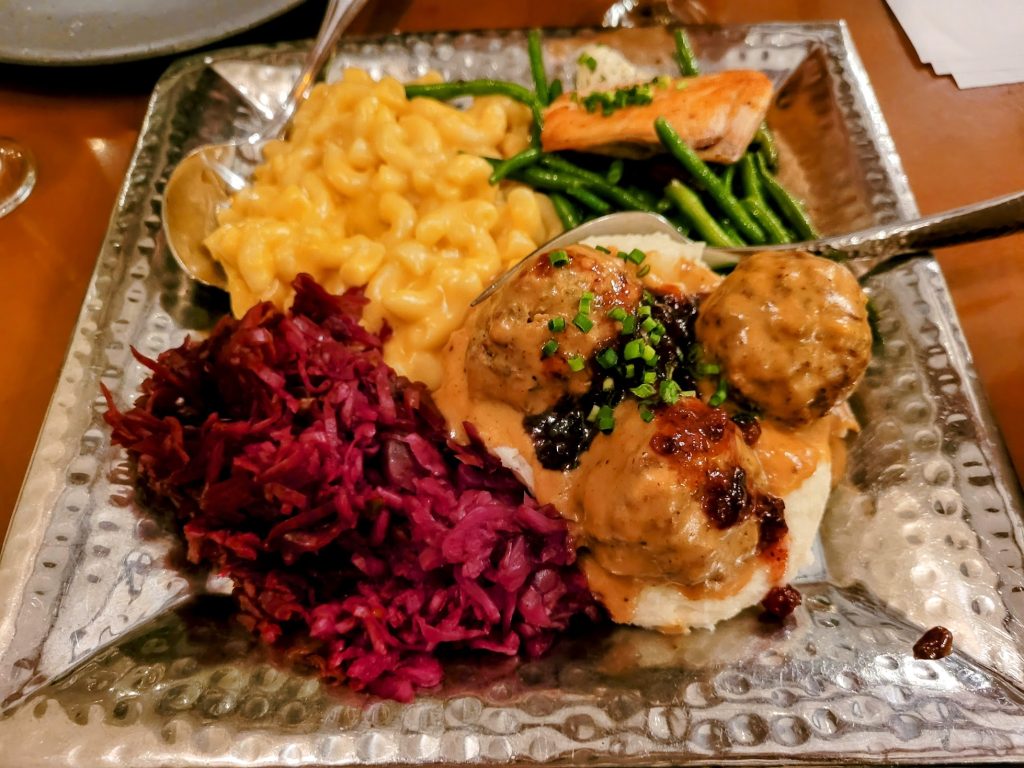 This is an all-you-care-to-enjoy buffet dining experience that serves authentic Norwegian and Scandinavian food. You can enjoy a variety of foods such as Norwegian meatballs, grilled salmon, lefse with cardamom-cinnamon butter, Norwegian chicken and dumplings, red cabbage, and mashed potatoes. For dessert, guests can choose from a variety of Norwegian pastries. For the less-adventurous eater in your family Akershus has a kid's buffet with safe foods like corn dog nuggets and macaroni and cheese.
Hollywood Studios
Hollywood Studios is where movie magic comes to life, and with this comes some exciting options for dining.
Docking Bay 7 Food And Cargo
Galaxy's Edge is a Star Wars fan's paradise, and Docking Bay 7 Food And Cargo is no exception. If you are looking for an exciting meal for your day at Hollywood Studios then you will love this quick-service restaurant themed after an intergalactic docking bay.
Food here includes tuna poke, hot chicken, smoked pork ribs, and smoky braised beef.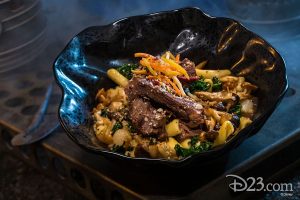 Animal Kingdom
Animal Kingdom is full of adventure, and this includes their dining experiences. There are several restaurant options here to entice the adventurous.
Satu'li Canteen
Located in the mysterious land of Pandora, Satu'li Canteen serves up traditional food of the Na'vi tribe. The dishes here are designed to feel as if they are from another world, but have a familiar Asian-inspired feel.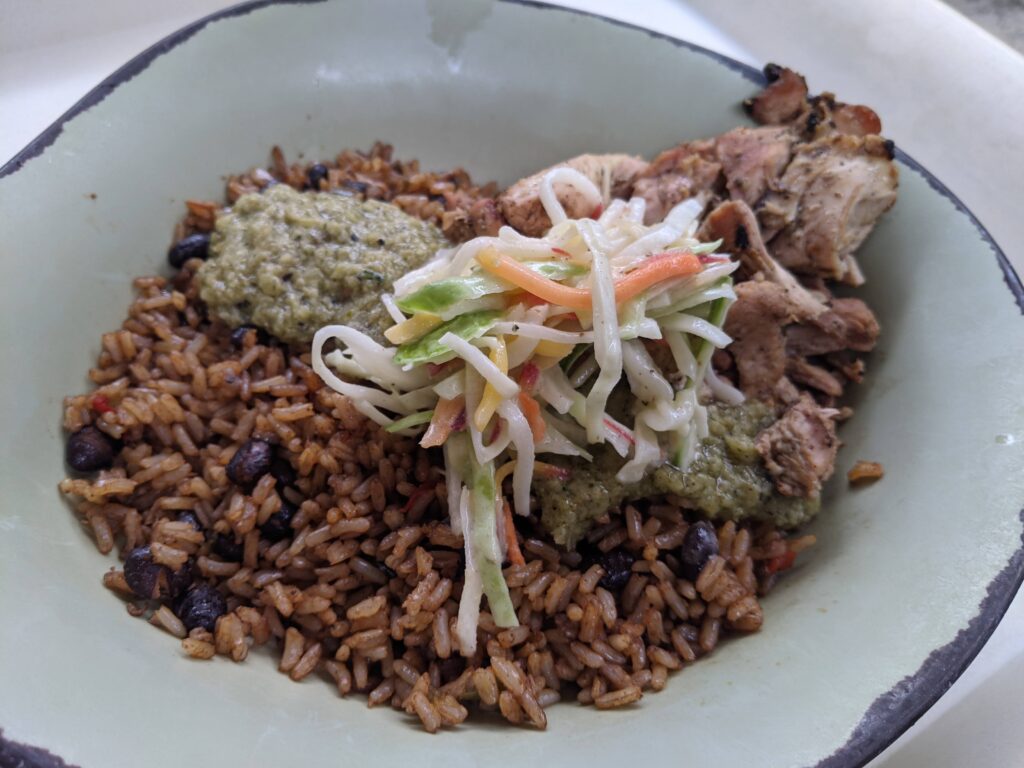 Indulge in entrees like the Ocean Moon Bowl which includes blue noodles, tuna, watermelon radish, and an assortment of vegetables. Guests can also enjoy chili-garlic shrimp, wood-grilled chicken, and sliced roasted beef.
Tusker House Restaurant
Animal Kingdom's character dining experience is Tusker House. Dine with Donald, Daisy, Minnie, and Mickey as you enjoy a buffet of African-inspired cuisine.
The buffet at Tusker House offers an assortment of breads and dips, salads, tandoori chicken, marinated pork, green curry shrimp, chicken curry, and salmon fillets. A variety of nature-inspired desserts are available as well as a kids' menu of nuggets and macaroni and cheese.
Ready to try new things? What is your favorite restaurant at Walt Disney World? Let us know in the comments below!
Written by
Megan Woodard
Contributing Writer
Megan was born into a Disney family. Her first trip to Disney World was when she was only 18 months old. Now as an adult, Megan loves to share the magic of Disney with her two toddlers. Keeping up with Disney news and Disney World knowledge is a fun hobby for Megan. Disney World is her favorite place to be and continuously brings back her childhood joy.