Across the 11 different country pavilions in EPCOT's World Showcase neighborhood, you can immerse yourself in authentic sights, sounds and tastes of each represented nation. 
EPCOT's Norway Pavilion
Today we're taking a closer look at the Norway Pavilion. The architecture within the pavilion is inspired by several Norse towns, from Setesdal-inspired log cabins with grass roofs to Oslo-inspired stucco and stone buildings. Elements of Norway's seafaring traditions and regional myths can also be found around the pavilion, from wood-carved statues to Rune stones to Viking artifacts. You'll also find plenty of greenery growing throughout the pavilion–even on some rooftops!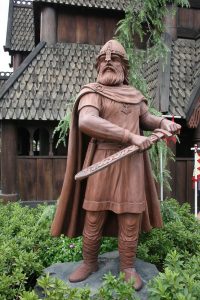 Throughout the year, the Norway Pavilion features different highlights in conjunction with EPCOT's festivals. During the International Flower and Garden Festival, the Norway gardens feature topiaries of a troll, Anna and Elsa. During the International Festival of the Holidays, see storyteller Sigrid as she is visited by a "Mischievous Magical Barn Santa."
Shops
The Fjording is the Norway Pavilion's gift shop. Here you can find plenty of Norwegian merchandise such as fragrances, clothing, Helly Hansen products, Mickey Ears, toys, troll souvenirs, Frozen merchandise, home goods, food items, hats and more. The Fjording is also home to the pavilion's gigantic Troll statue, which makes for a great photo opportunity! There is also a souvenir coin press machine in the shop.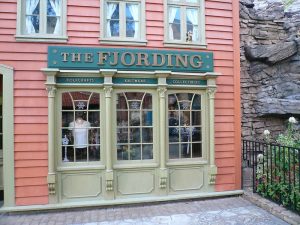 Dining
Quick Service
Kringla Bakeri Og Kafe serves up traditional Norwegian treats such as lefse, rice cream, Kringla and the fan-favorite School Bread. A variety of beverages and coffee drinks pair perfectly with these sweet treats. There are a few outdoor tables adjacent to the building to sit and enjoy your snack.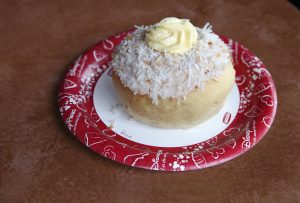 There is also an outdoor beverage stand towards the front of the pavilion, offering Scandinavian Draft Beer, wine, soda, bottled water and Mickey ice cream treats. 
Table Service
Akershus Royal Banquet Hall is a popular character dining experience offering guests a chance to meet with beloved Disney princesses. Housed inside a stately castle-style building, this table service restaurant offers family-style dining featuring American and Norwegian-inspired fare. Selections include traditional dishes like KjØttkake, Kylling og Melboller, Lefse, as well as a variety of sides and desserts. Guests can meet several princesses during their meal, such as Snow White, Cinderella, Ariel, Sleeping Beauty, Belle or Tiana (featured princesses may vary).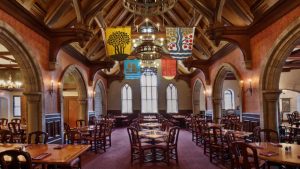 Attractions
Frozen Ever After takes guests to Arendelle to see their favorite characters from the Frozen films. This popular ride features a highly-themed queue, amazing animatronics and a (mild) thrill down a backwards waterfall! Due to its consistent popularity, this ride can be a good option to either rope drop at park opening or utilize a Genie+ Lightning Lane. 
The Stave Church Gallery houses the Gods of the Vikings display. The building itself is a recreation of the stave churches of Norway, which notably feature slanted roofs designed to prevent snow accumulation. You'll notice the ornately carved archway around the door as you enter the building; inside you'll find wooden carvings, artwork and detailed histories of such gods as Thor, Odin, Freya and Loki.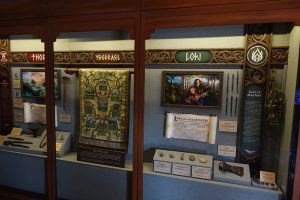 Entertainment
At Royal Sommerhus you can visit sisters Anna and Elsa in their summer cabin. Make sure to check the My Disney Experience app for appearance times. 
There is also a Kidcot Fun Stop located in The Fjording shop where kids can pick up a fun activity card/memento.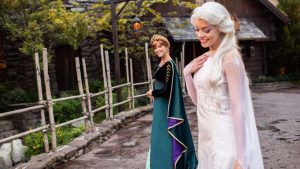 Did You Know?
Akershus Royal Banquet Hall gets its name inspiration from Akershus Fortress in Oslo. This medieval-era castle was built to protect the capital city and provide residence for royalty; fitting that EPCOT's version houses princesses!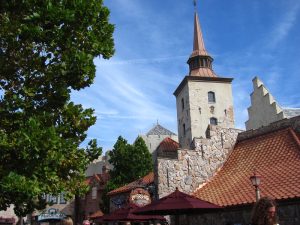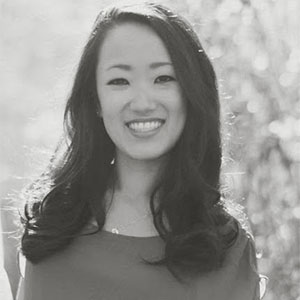 Written by
Leia Cullen
Leia is a proud mom of two boys. She has been in love with Disneyland and Disney World since her first visit to the parks many years ago, and she continues to relive the magic now with her family. She is passionate about creating helpful content that shares news or information about all things Disney, in the hopes it helps others create their own magical moments.