We're continuing our voyage "around the world" through EPCOT's World Showcase, which gives guests the chance to experience the culture, heritage, history, and cuisine of 11 different countries.
EPCOT's Morocco Pavilion
Today we're taking a closer look at the Morocco Pavilion. The expert artistry and design details throughout will make you feel as if you have traveled to Casablanca, Fez and Marrakesh.
When you first enter the pavilion, you will immediately notice the towering reproduction of the Koutoubia Mosque in Marrakesh. Mosaic tileworks, paintings, lighting fixtures and fountains throughout the pavilion offer authentic details with unparalleled craftsmanship.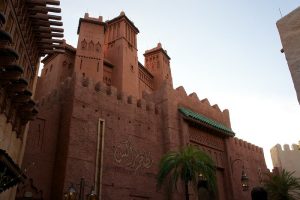 Shops
Souk-al-Magreb marketplace offers handcrafted keepsakes, jewelry, toys, bags, hats, baskets and clothes.

Marketplace in Medina

has not yet reopened, but we hope to see it return soon. Here you can find baskets, clothing, hats and more souvenirs. 

Tangier Traders (also currently unavailable) offers daggers, mirrors, clothing and more.

Casablanca Carpets (currently unavailable) offers beautiful carpets and textiles.

Brass Bazaar (currently unavailable) offers brass collectibles and souvenirs.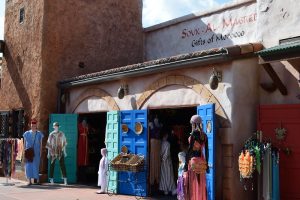 Dining
Quick Service
Tangierine Café: Flavors of the Medina offers traditional Moroccan cuisine including Shawarma, Harissa Rotisserie Chicken and a Moroccan Kefta Wrap. During festivals, this location operates as a festival food booth. There is plenty of seating to be found both inside and out.
To satisfy your sweet tooth, visit Oasis Sweets & Sips where you can pick up assorted pastries or a refreshing beverage.  
Toward the middle of the pavilion, guests can also visit Sangria Sips snack cart to grab a refreshing drink or snack. This area has a peaceful seating area, perfect for a little rest.
Table Service
Spice Road Table offers a delectable taste of the Mediterranean with an unbeatable view of the World Showcase Lagoon. Dine on Mediterranean small plates paired with a specialty beverage while you take in the sights. For a special treat, book a Fireworks Dining Package to see the nighttime fireworks spectacular while you enjoy your dinner!
Restaurant Marrakesh has not yet reopened, but when it does we look forward to enjoying Moroccan specialties paired with lively entertainment.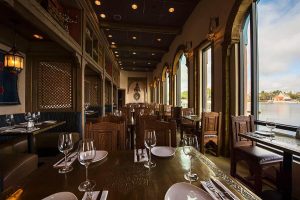 Attractions
Visit the Gallery of Arts and History to can see the "Race Against the Sun: Ancient Technique to Modern Competition" exhibit. This gallery offers a glimpse into life in the Sahara, and a look at two modern-day racing events. Be sure to take in the stunning details of the building as you explore!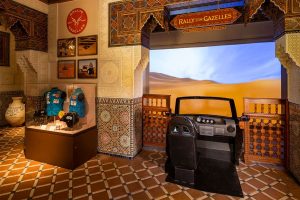 Entertainment
Princess Jasmine meets with guests in the "Lamps of Wonder" building (look for the blue door and signs). Make sure to check the My Disney Experience app for character meet and greet availability
The Morocco Pavilion's Kidcot Fun Stop is located near the Marketplace in Medina, just past Tangierine Cafe. Here, kids can pick up a fun activity/memento.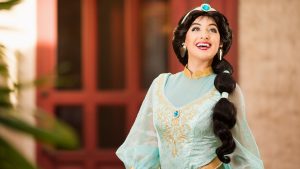 Did You Know?
The mosaic tiles and carvings featured in the Morocco Pavilion are handmade, giving authenticity to the design.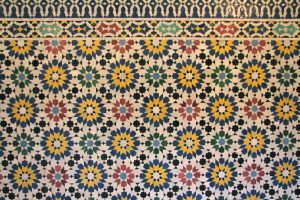 Featured Photo: Emily Murray.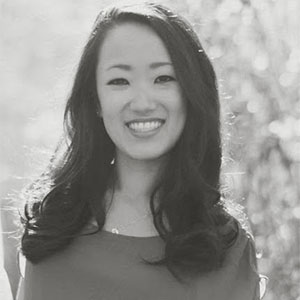 Written by
Leia Cullen
Leia is a proud mom of two boys. She has been in love with Disneyland and Disney World since her first visit to the parks many years ago, and she continues to relive the magic now with her family. She is passionate about creating helpful content that shares news or information about all things Disney, in the hopes it helps others create their own magical moments.