There is no shortage of great places to eat at Walt Disney World. Each DVC resort features dining options that are unique to that resort and sure to please any "foodie". You will find great things to eat at every Disney resort, but here are a few of our favorites.
Disney's Riviera Resort
Inspired by Europe, Disney's Riviera Resort is a culinary experience. Not only does this resort offer beautiful villas and a wide variety of recreational activities, it also hosts a sit-down restaurant and café.
Topolino's Terrace- Flavors of the Riviera, is a deluxe rooftop dining experience. This restaurant offers two distinct dining experiences: character breakfast in the mornings and a signature dinner in the evenings. This restaurant boasts a stunning view of both EPCOT and the Hollywood Studios nightly fireworks spectacular. The breakfast menu offers decadent entrees such as smoked salmon, avocado toast, and bread pudding. The dinner menu offers a variety of pastas, seafood, meats, and desserts.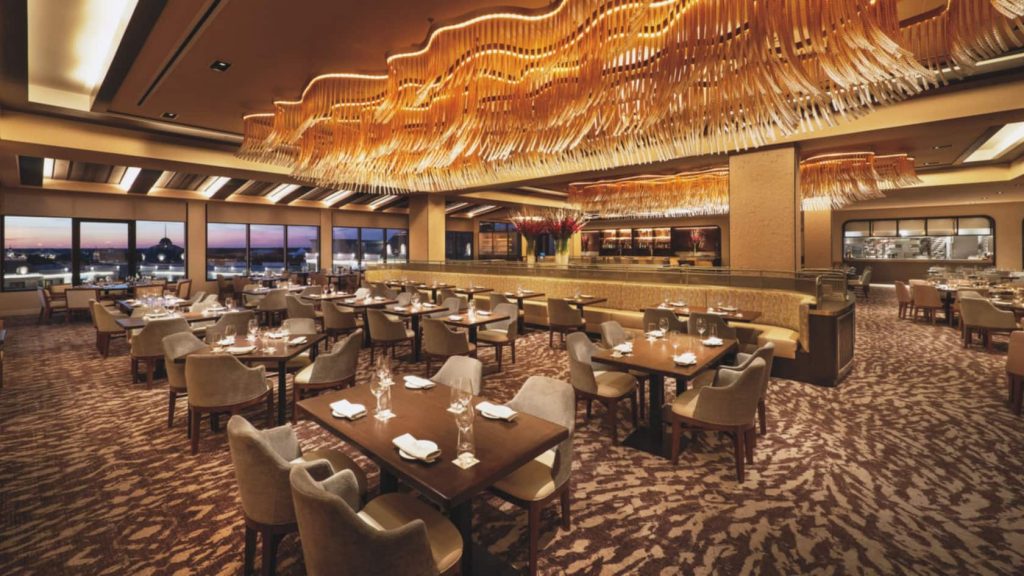 Disney's Riviera Resort is also the home of Le Petit Café. This French-style café hosts coffee and pastries in the mornings, and then transforms into a wine bar in the evenings. No matter the time of day, you will always be satisfied by the sophistication this café has to offer.
Disney's Boardwalk Villas
If you are looking for a resort with many dining options, then Disney's Boardwalk Villas has you covered. Located on Disney's Boardwalk, this resort feels like an Atlantic boardwalk experience. There are many shops and arcades but also a few bars, restaurants, and many food stands and stalls.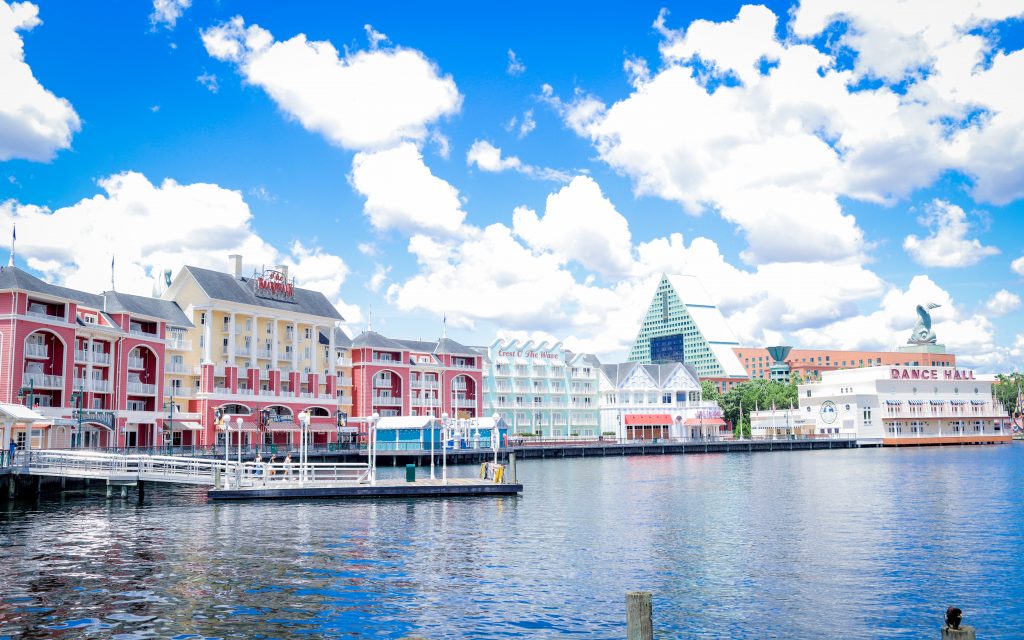 The Flying Fish is a contemporary American restaurant located on the boardwalk. This is a fine dining experience featuring seafood dishes, a large wine selection, and seasonal desserts. This is a signature dining experience and guests are expected to dress accordingly.
Trattoria al Forno is a casual Italian eatery. Offering both breakfast and dinner, you will have an authentic Italian meal complete with a large selection of Italian wine. For dinner, you will begin your day with pancakes, fennel sausage, Sunday gravy, and avocado toast on house-made ciabatta. For dinner, jump-start your appetite with fried calamari, and then move on to authentic pizza or pasta dishes.
Abracadabar is another unique location at Disney's Boardwalk Villas. This bar is themed after an old magicians club and the illusions and magic is still lingering. Experience specialty cocktails with a twist and bask in the ambiance of the magicians club.
Disney's Boardwalk Villas also offers numerous snack bars, a margarita stand, a pizza window, a deli, a quick-service dining location, and a lounge-style bar. Have fun exploring all of the options!
Bay Lake Tower At Disney's Contemporary Resort
Disney's Contemporary Resort is home to three fantastic sit-down restaurants. Located on the monorail line, this resort also boasts an extreme transportation convenience!
California Grill is a signature fine-dining experience. This restaurant is located on the 15th floor of the Contemporary Resort and pays tribute to the opening of Disney World in 1971 with its delightful three-course meal. Indulge in seafood, steak, dessert, and wine.  California Grill is lined with windows and is the perfect place to watch Magic Kingdom's nightly fireworks spectacular while you dine. This restaurant is upscale and guests are expected to dress accordingly.
Steakhouse 71 is another one of the Contemporary's restaurant offerings. This casual steakhouse serves breakfast, lunch, and dinner. This steakhouse also pays tribute to that vintage Disney vibe that everyone loves and is modeled after a steakhouse in the 1970s. Steakhouse 71 also contains a lounge that serves vintage-style cocktails.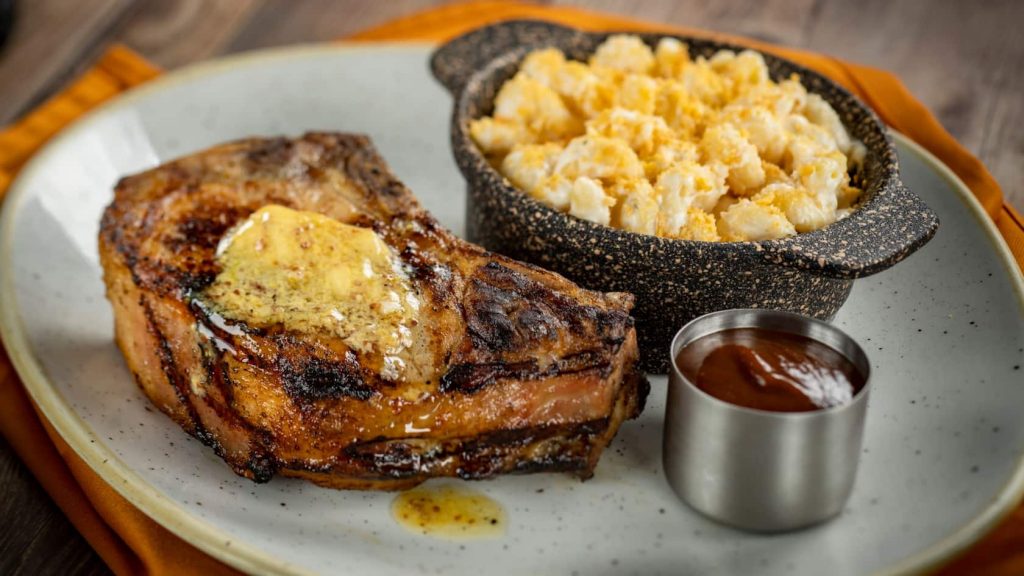 Chef Mickey's is a family restaurant that focuses on all-you-care-to-enjoy breakfast or dinner. Breakfast is joined by Mickey, Minnie, and their pals as they greet each guest at their table. This is a causal dining experience and is great for families with young children who would love to dine with Mickey. Chef Mickey's is located on the main level of the Contemporary Resort, and with the monorail whizzing by you will feel fully immersed in the Disney magic!
Disney's Polynesian Villas And Bungalows
Disney's Polynesian Villas and Bungalows features two unique sit-down dining locations! This resort will charm you with its tropical ambience, and the food is accordingly on-theme.
'Ohana is a fun restaurant where everyone is family. The meal is served family-style and it is a meat-lover's paradise. Breakfast is joined by Lilo and Stitch and features ham, potatoes, and eggs. For dinner, all-you-care-to-enjoy pork, chicken, steak, and shrimp are paired with Hawaiian favorites such as bread pudding and 'Ohana noodles. 'Ohana is an environment that is unlike any other with live music and fun, and also has a great view of Magic Kingdom's nightly fireworks spectacular.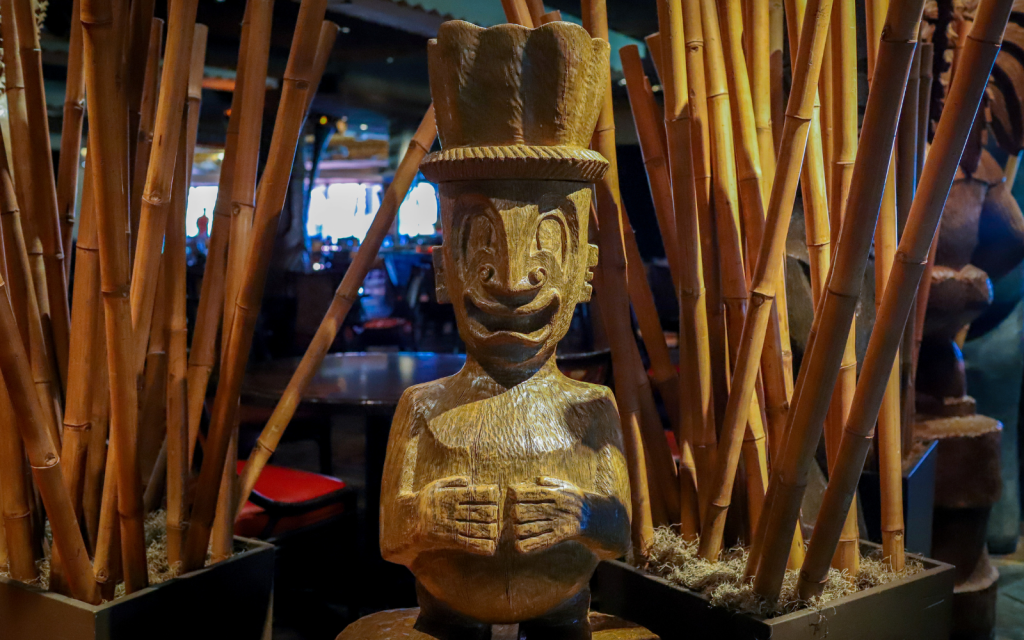 Kona Café is located just across from 'Ohana, and is just as enjoyable and delicious! Kona Café is a wide-open space overlooking the Polynesian lobby. It is famous for it's breakfast, specifically the cinnamon and banana-stuffed Tonga Toast. It's lunch and dinner menu is Asian-inspired and features a large sushi menu.
Do you consider yourself to be a foodie? What restaurants from our list have you tried? Which DVC resort is your favorite for dining? Let us know in the comments below!
Written by
Megan Woodard
Contributing Writer
Megan was born into a Disney family. Her first trip to Disney World was when she was only 18 months old. Now as an adult, Megan loves to share the magic of Disney with her two toddlers. Keeping up with Disney news and Disney World knowledge is a fun hobby for Megan. Disney World is her favorite place to be and continuously brings back her childhood joy.