It is a common misconception that EPCOT isn't a great park for children. While it is true that EPCOT is especially fun for adults, there is still so much to do for children all throughout the park. World Showcase is well-known for its authenticity of the featured countries. There are plenty of shopping, eating, and drinking experiences to be had by all. If you are vacationing with children don't skip EPCOT's World Showcase! Here are some of the best World Showcase pavilions for children.
Mexico
If you enter World Showcase and go directly to your right the first pavilion you'll find is Mexico. Mexico is a wonderful pavilion for children for several reasons. Donald Duck does meet and greets right outside of the pavilion on occasion dressed in his poncho and sombrero. Occasionally, you can find a mariachi band playing outdoors as well.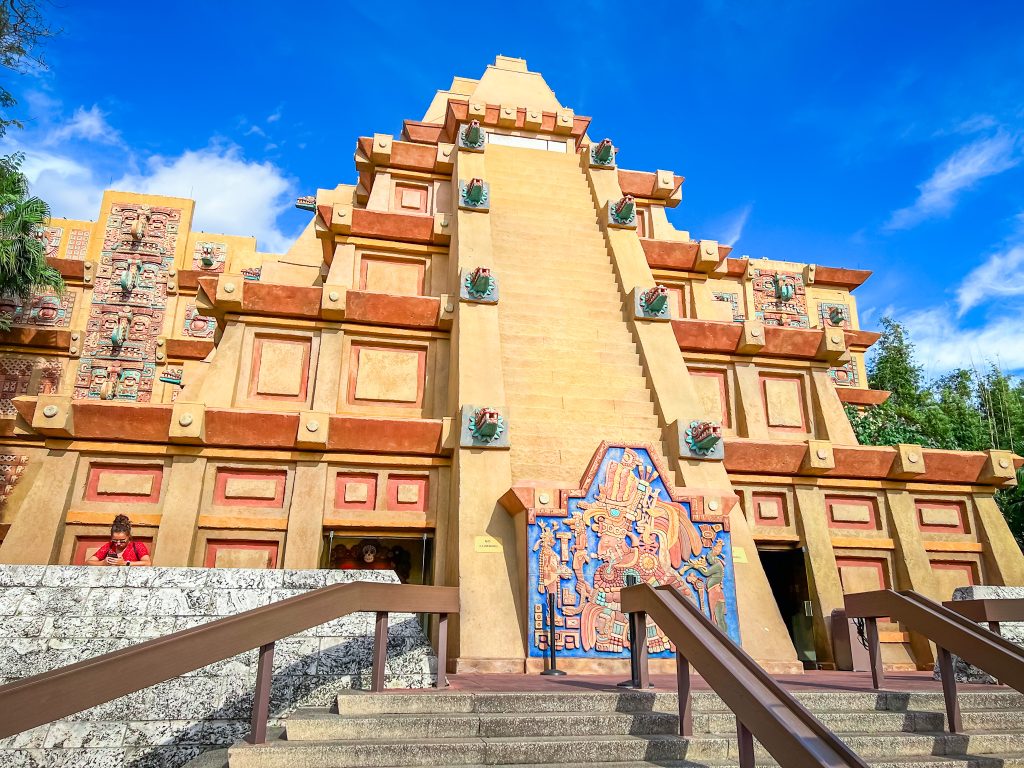 When you enter the Mayan pyramid that houses most of the pavilion you'll find an indoor, air-conditioned, place to relax. The interior of the pavilion is styled to feel like an outdoor street market in the evening. Here you can browse wood carvings handmade by Mexican artists, and other authentic souvenirs.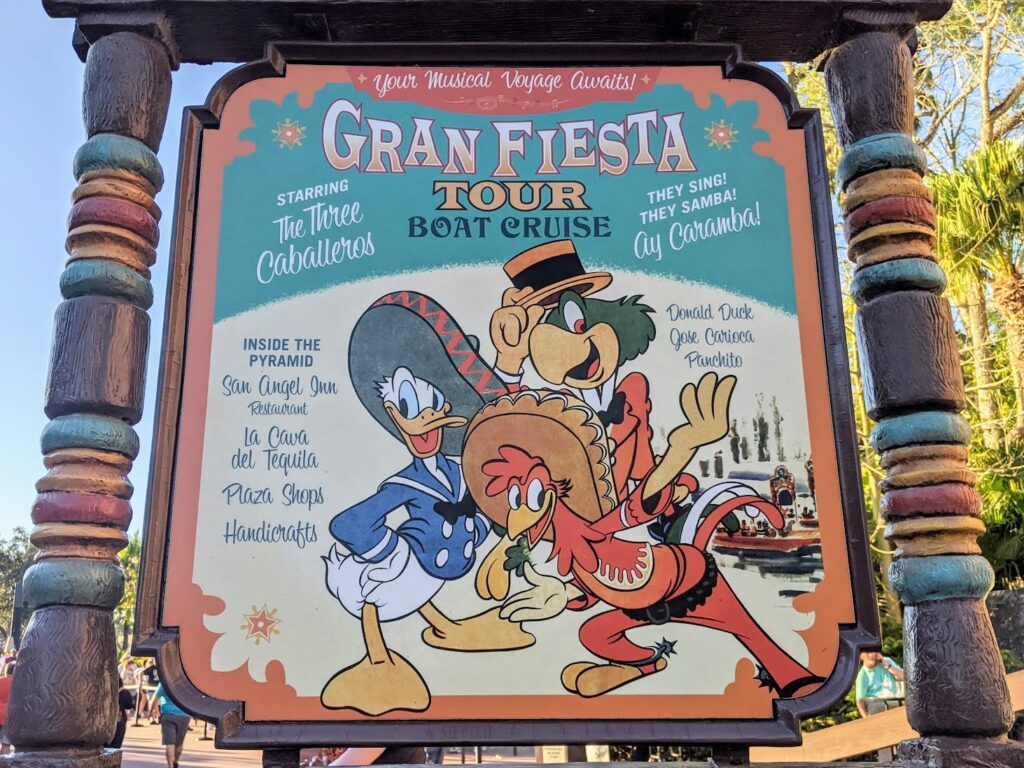 The biggest highlight for children at the Mexico pavilion is the gentle boat ride attraction, Gran Fiesta Tour Starring The Three Caballeros. This family attraction is suitable for all guests and showcases Mexico as Jose and Panchito search for their third band member: Donald Duck.
Norway
The Norway pavilion is the area that attracts the most families with children, and it is very easy to see why. Norway is the home of the Frozen Ever After attraction, Anna and Elsa's Meet and Greet, and a gift shop full of Frozen goodies.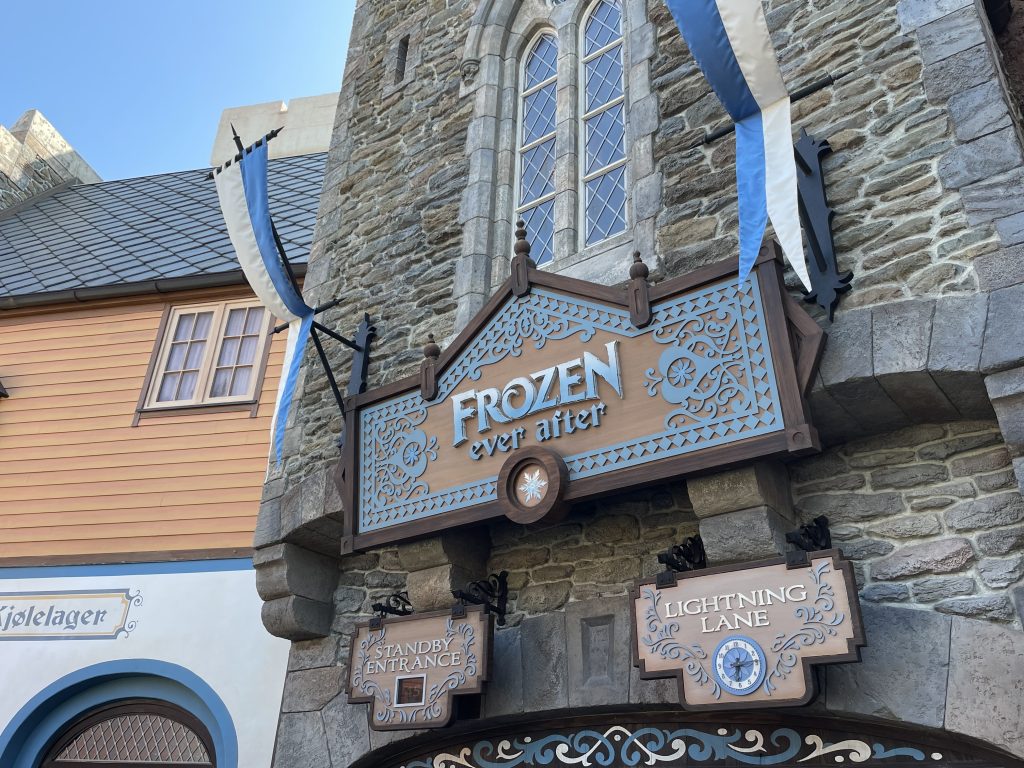 Frozen Ever After is a family boat ride attraction that takes guests throughout Arendelle. Guests can see Anna, Elsa, Olaf, Kristoff, Sven, and all of their favorite Frozen characters. After guests disembark from the attraction they are greeted with a gift shop that has all of the Frozen merchandise that is currently available.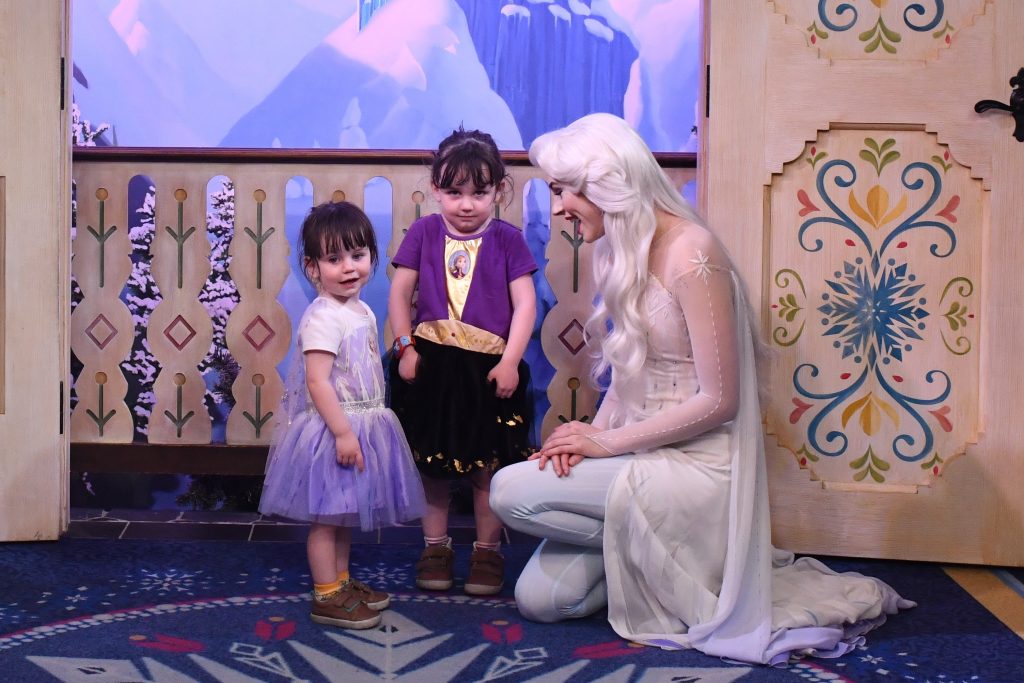 Anna and Elsa's Meet and Greet is located in the Norway pavilion as well. This meet and greet doesn't take Lightning Lane, so be sure to plan accordingly for a potentially long wait.
United Kingdom
The United Kingdom pavilion is another location that is a great rest for families with children. While there aren't any attractions or rides in this pavilion, there is much to explore. The United Kingdom pavilion has an outdoor English garden that is a beautiful stroll. On occasion, guests can find beloved characters meeting here like Alice and Mary Poppins.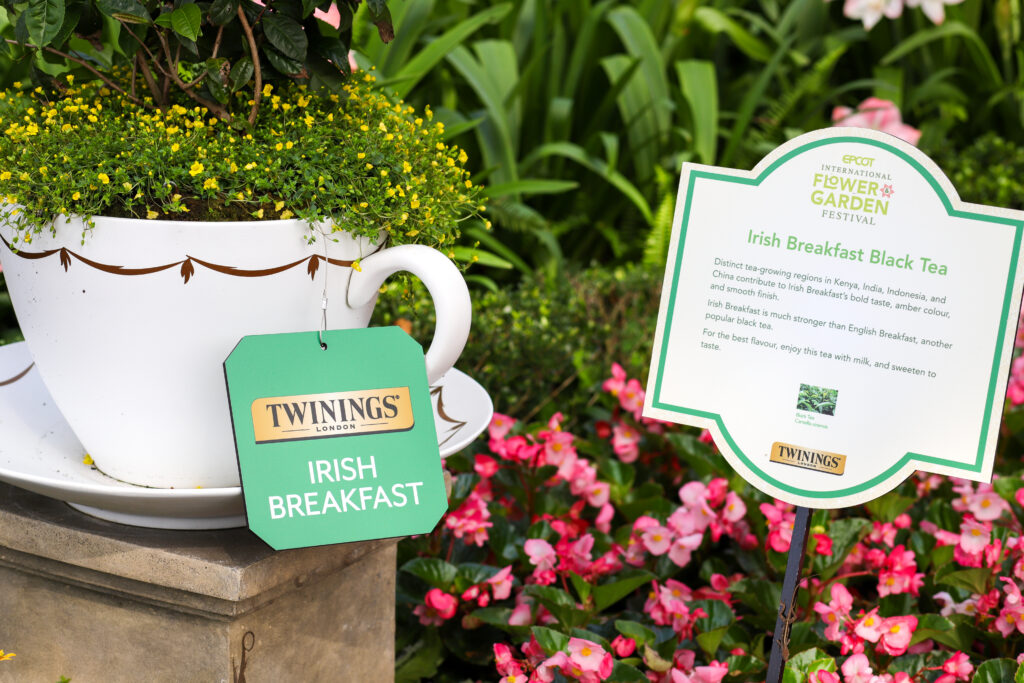 The United Kingdom pavilion is a great place for kids to walk around, explore, and get some energy out outdoors.
France
France's pavilion has made its way onto our list thanks to the recent addition of Remy's Ratatouille Adventure attraction. This attraction was a great addition to the France pavilion and made it a great spot for families with kids. Remy's Ratatouille Adventure is a 4D ride-experience that takes you through a chef's kitchen full of rats and excitement.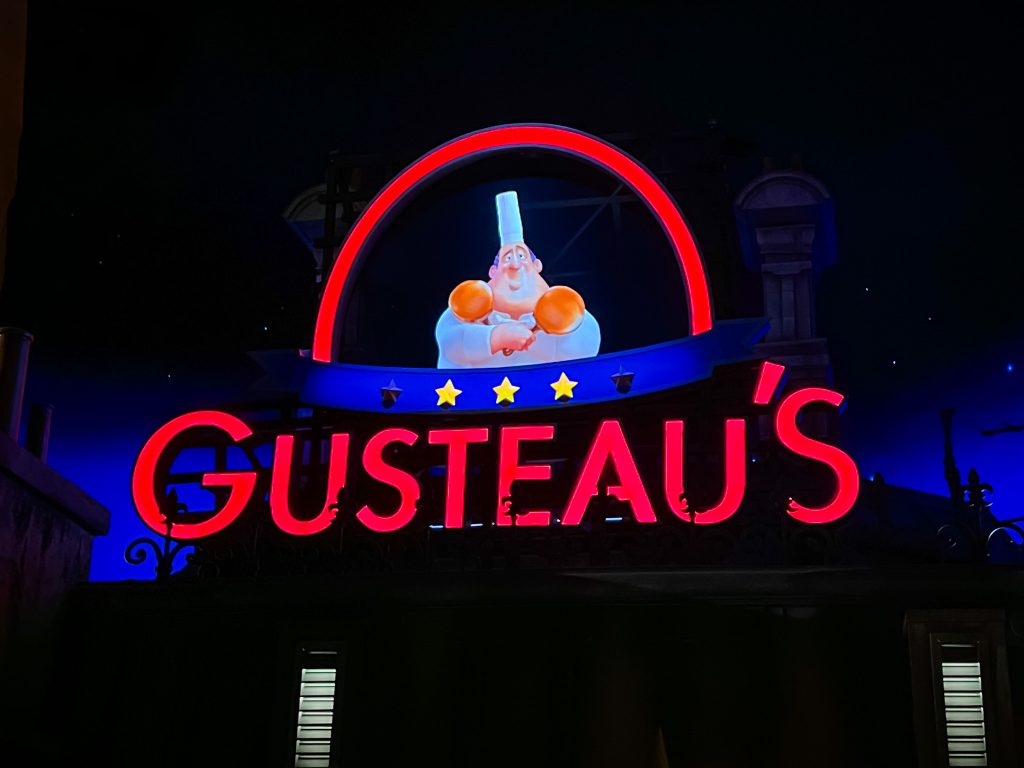 France also has a fantastic bakery that guests of any age will enjoy. Les Halles Boulangerie & Patisserie serves authentic French baked goods such as macarons, eclairs, and croissants.
The American Adventure
Last on our list is American pavilion. This pavilion is great for kids mainly because of its indoor theater show. The American Adventure stage show is an epic performance that features larger-than-life screens as well as 35 audio-animatronics detailing the American story. This show is a great break for kids from the heat, but also a fantastic educational experience.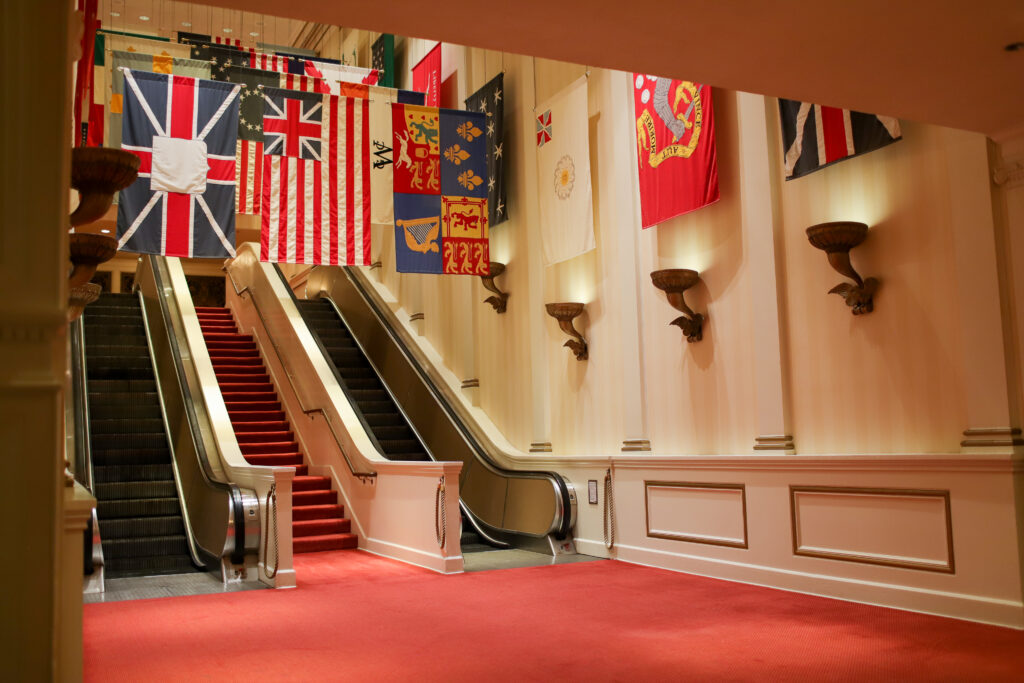 The American Adventure also has an indoor quick-service restaurant: Regal Eagle Smokehouse. This smokehouse restaurant has great options for kids and adults alike. Kids will enjoy the children's menu that features cheeseburgers and ribs, and adults will love the options of smoked meats and brisket. Best of all, this quick-service restaurant is indoors and offers a break from the heat.
Do you visit EPCOT with children? What are your favorite World Showcase pavilions to visit with your children? Let us know in the comments below.
Featured Image by Megan Woodard
Written by
Megan Woodard
Contributing Writer
Megan was born into a Disney family. Her first trip to Disney World was when she was only 18 months old. Now as an adult, Megan loves to share the magic of Disney with her two toddlers. Keeping up with Disney news and Disney World knowledge is a fun hobby for Megan. Disney World is her favorite place to be and continuously brings back her childhood joy.