We're finishing our in-depth exploration of EPCOT's World Showcase, looking at the attractions, dining, shopping and cultural details of each country's pavilion.
EPCOT's Mexico Pavilion
Today we're taking a closer look at the Mexico Pavilion, the first country pavilion to your left if you are entering from the World Discovery neighborhood. A towering pyramid draws your gaze as you first enter the pavilion: this pyramid is a replica of the Aztec Temple, Temple of the Feathered Spirit, at Teotihuacán. The pyramid holds a treasure trove of shopping, dining, cultural artwork and beautiful scenery; and it is the perfect place to take refuge from the heat or rain as you enjoy it all.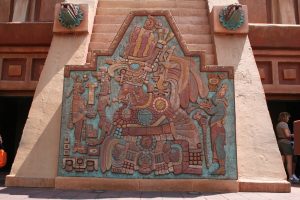 Shops
There is a Ring Carvers kiosk just past La Hacienda de San Angel restaurant. You can purchase personalized jewelry here.

Inside the pyramid is the Plaza de los Amigos, an "open air" marketplace offering a variety of authentic souvenirs including piñatas, sombreros, ceramic figurines, items celebrating Día de los Muertos, baskets, clothing, leather goods, food items and more. Exploring this picturesque marketplace is a must-do when you visit the pavilion!

In a storefront adjacent to the Plaza de los Amigos, you'll find La Princesa de Cristal which offers a dazzling array of Arribas Brothers crystal, blown glass and glassware.

La Tienda Encantada (also inside the pyramid) sells jewelry and accessories, leather goods and more items honoring the traditions of old Mexico.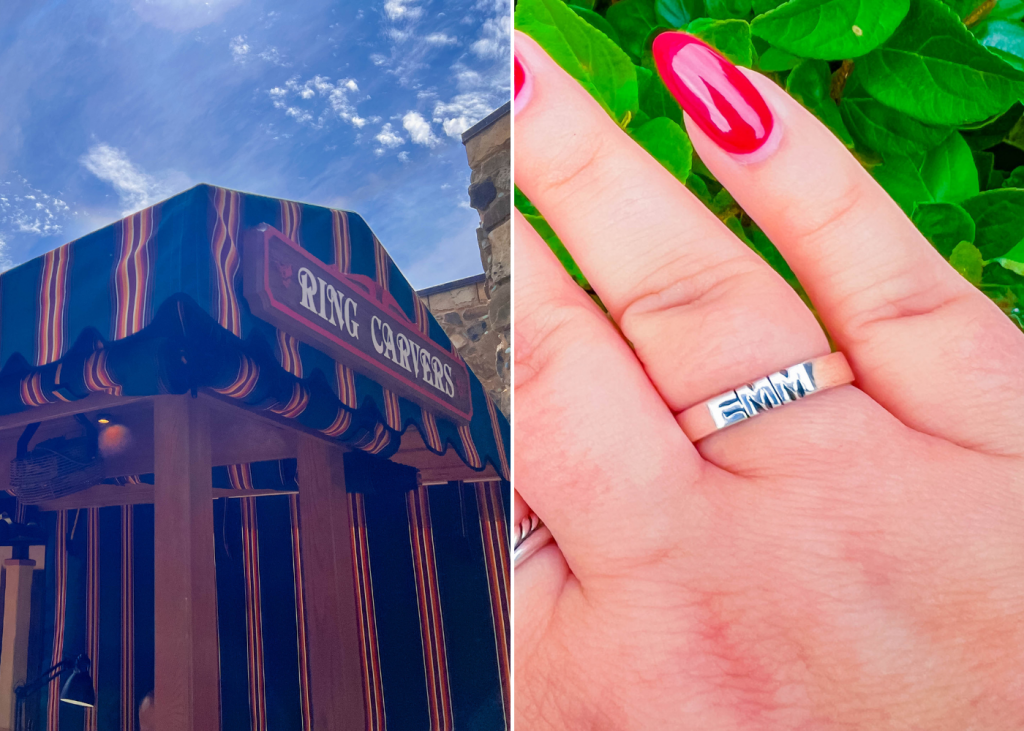 Dining
Lounge
La Cava del Tequila is a popular lounge offering a wide variety of tequilas, cocktails, beer and wine. Guests line up early to snag a spot here, and perhaps order a tequila flight paired with tasty light snacks. The "La Cava Avocado" is a unique and popular drink here, blending Tromba blanco tequila, melon liqueur, fresh avocado and lime juice.
You can also book the "La Cava Experience" here, where a certified Tequila Ambassador teaches you about the history of agave spirits as you sample different varieties.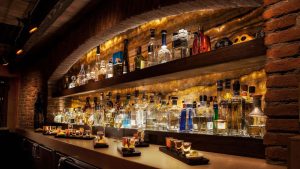 Quick Service
Choza de Margarita

is an outdoor stand selling blended or on-the-rocks signature Margaritas, as well as some food selections like tacos, empanadas and tostadas. This is a popular place to grab a quick beverage as you make your way "around the world."

La Cantina de San Angel

is a reliably delicious choice for a quick service lunch or dinner. A delicious selection of tacos, bowls and nachos with a view of the World Showcase Lagoon make for a perfect meal. Try the guacamole with Totopos and a side of nacho cheese for a filling snack!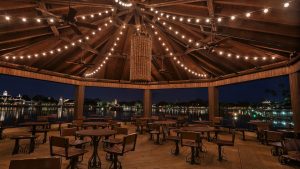 Table Service
San Angel Inn Restaurante

is modeled after an authentic 17th-century hacienda at the base of Mayan ruins. This restaurant is located inside the pyramid and has a perpetual twilight ambiance. The menu features soups, appetizers, a variety of entrees and plenty of dessert options. Try the popular Queso Fundido appetizer to start your meal!

La Hacienda de San Angel

sits on the waterfront of the World Showcase Lagoon, offering incredible views and authentic Mexican cuisine (and premium Margaritas!). Delicious house specialties include Carne Asada, Osso Buco a la Mexicana and Parrillada del Mar. Don't forget dessert, such as the Tres Leches or unique Sweet Corn Ice Cream. And because of this restaurant's incredible location on the water, if you time your reservation just right you might get to see the evening fireworks spectacular from the comfort of the restaurant.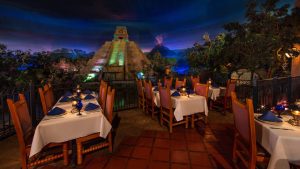 Attractions
The Mexican Folk Art Gallery (also called the "Remember Me!" Gallery) celebrates the rich history and traditions of Mexican artwork. Honoring Día de los Muertos, the gallery showcases artwork by prominent Mexican and Mexican-American artists. Make sure to check out these incredible works during your visit. 
The Gran Fiesta Tour is a calm boat ride through the story of the Three Caballeros, starring Panchito, Jose Carioca and of course Donald Duck. Pass through the serene atmosphere adjacent to the San Angel Inn Restaurante before you visit the lively scenes of the Three Caballeros film.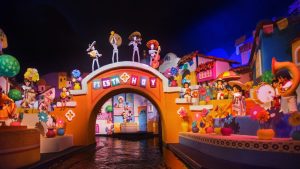 Entertainment
Donald Duck in his adorable Three Caballeros outfit meets with guests in front of the pyramid. You can check the My Disney Experience app for character appearance times.
The Mexico Pavilion is home to two musical acts: the Mariachi Cobre, who play traditional folk music from Jalisco, Mexico; and Marimba de las Américas, who play marimba arrangements of songs from all across Latin America. Catch these entertaining and talented musicians at the shaded performance area next to La Hacienda de San Angel. Performance times can also be found in the My Disney Experience app.
The Mexico Pavilion's Kidcot Fun Stop is located inside the pyramid, to the left of Plaza de los Amigos. Here, kids can pick up a fun fact card/memento.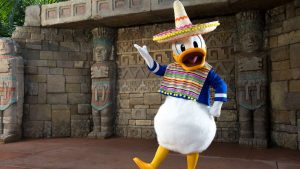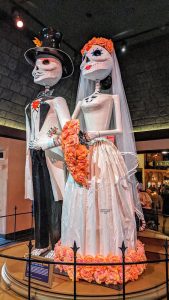 Did You Know?
The Bridal Couple statue currently on display in the Mexican Folk Art Gallery was created by a father and son whose family has created this incredible kind of art for over 300 years in Mexico City.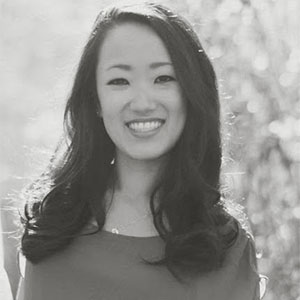 Written by
Leia Cullen
Leia is a proud mom of two boys. She has been in love with Disneyland and Disney World since her first visit to the parks many years ago, and she continues to relive the magic now with her family. She is passionate about creating helpful content that shares news or information about all things Disney, in the hopes it helps others create their own magical moments.