Across the 11 different country pavilions in EPCOT's World Showcase neighborhood, you can experience the culture, heritage, history and cuisine of each represented nation. 
EPCOT's United Kingdom Pavilion
Today we're taking a closer look at the United Kingdom Pavilion. Located between the Canada and France pavilions, you will find quaint cobblestone streets and beautiful buildings inspired by different periods and design styles from United Kingdom history.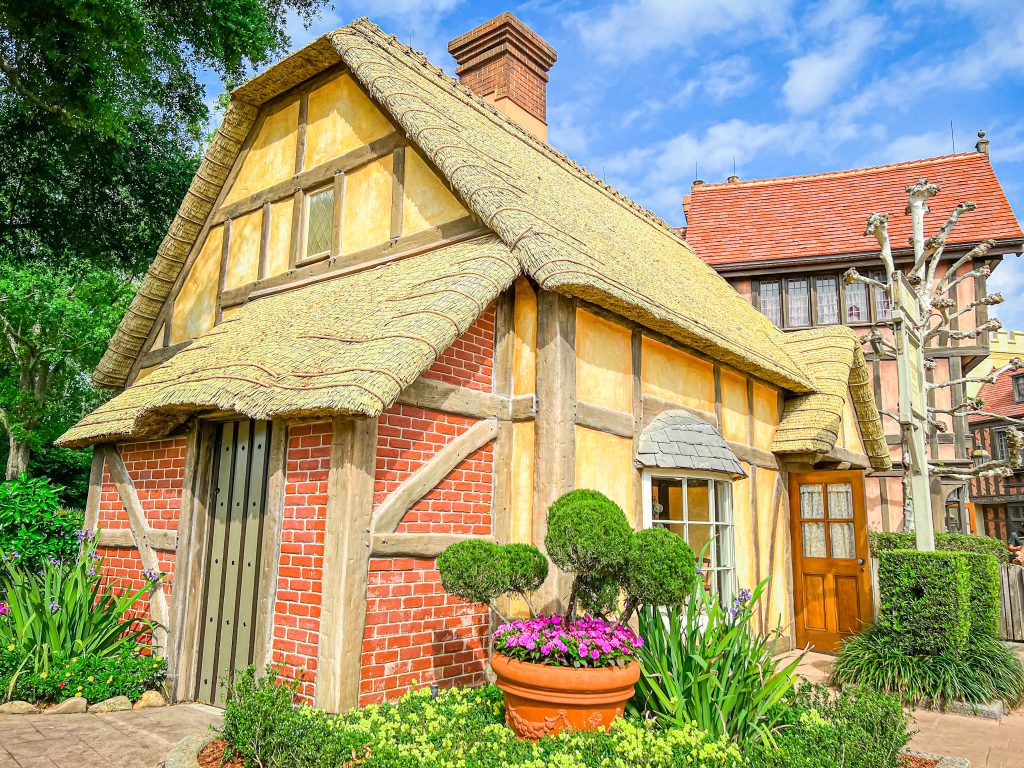 As you further explore the pavilion, you will find beautiful English gardens and a hedge maze. Classic red telephone booths also make for a fun photo opportunity. (These phones used to be connected to real telephone lines, but have since been disconnected.)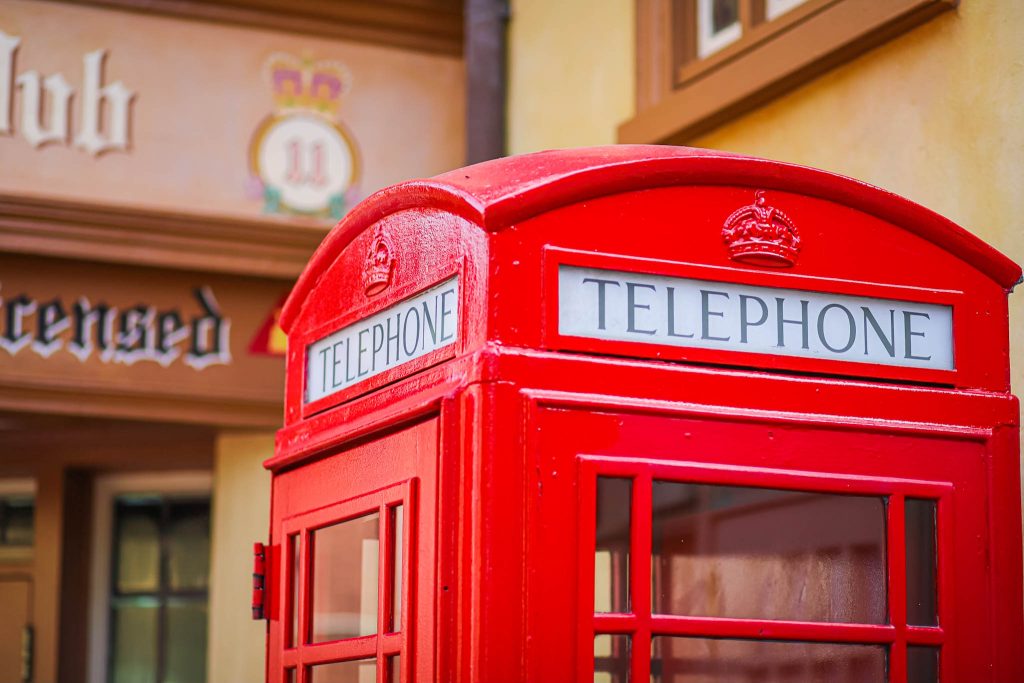 Shops
The Crown and Crest

is the perfect place to find classic United Kingdom souvenirs, Guinness merchandise, Rose & Crown merchandise or your family coat of arms. 

The Toy Soldier offers keepsakes, toys, plush and apparel. This is usually a great place to find Winnie the Pooh merchandise!

Lords and Ladies offers English perfumes, soaps, creams and accessories.

The Queen's Table is your one-stop shop for homeware such as dishes, towels, teapots, cups and more.

The Tea Caddy

offers an extensive selection of Twinings tea, tea accessories, sweets, snacks, shortbread cookies and royal memorabilia.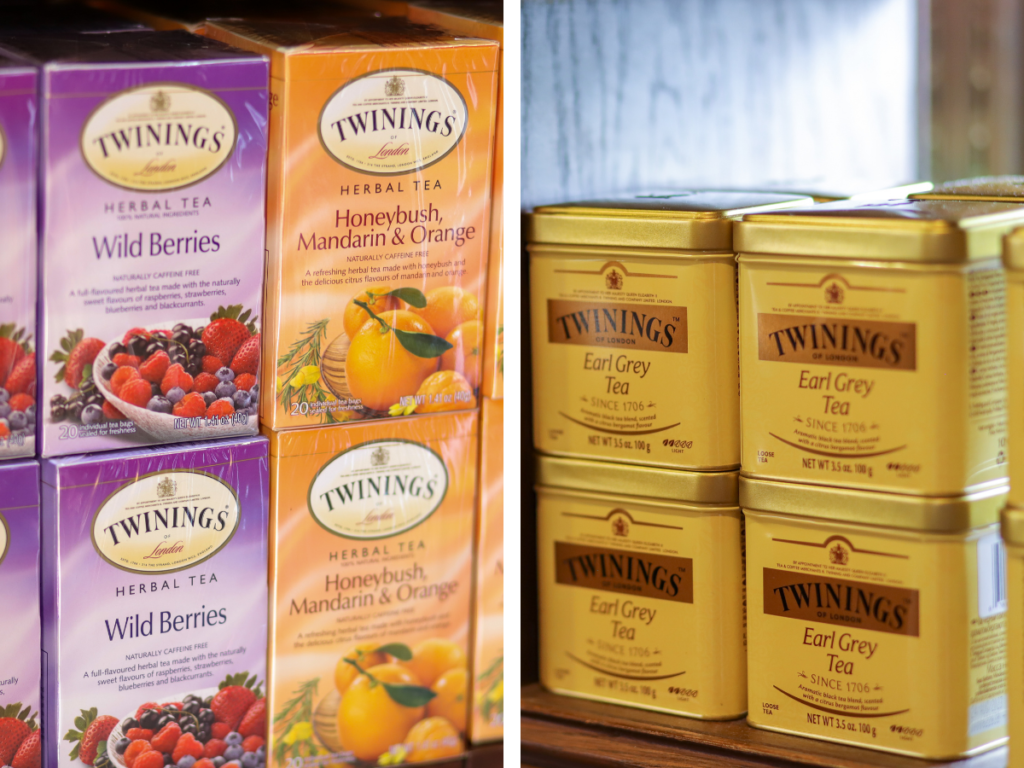 Dining
Quick Service
Just outside the Rose & Crown Pub, you will find the UK Beer Cart offering Harp Lager Draft, Magners Pear Cider, Bombardier Amber Draft and bottled water.
Yorkshire County Fish Shop offers the popular fish and chips, snacks, beverages and beers. This is a great place to grab a quick bite to enjoy at the tables overlooking the World Showcase Lagoon. 
Table Service
Rose & Crown Pub and Dining Room offers traditional British fare in a family-friendly pub setting. In the dining room, enjoy classic favorites like fish and chips, bangers and mash or Shepherd's Pie. In the lounge, you'll find a full-service pub offering popular British cocktails, blends, whisky and cognacs. The Rose & Crown Dining Room also offers a Fireworks Dining Package, which gives diners the chance to see EPCOT's nighttime spectacular while they enjoy their meal on the restaurant's outdoor patio overlooking World Showcase Lagoon. Fireworks dining packages must be reserved in advance.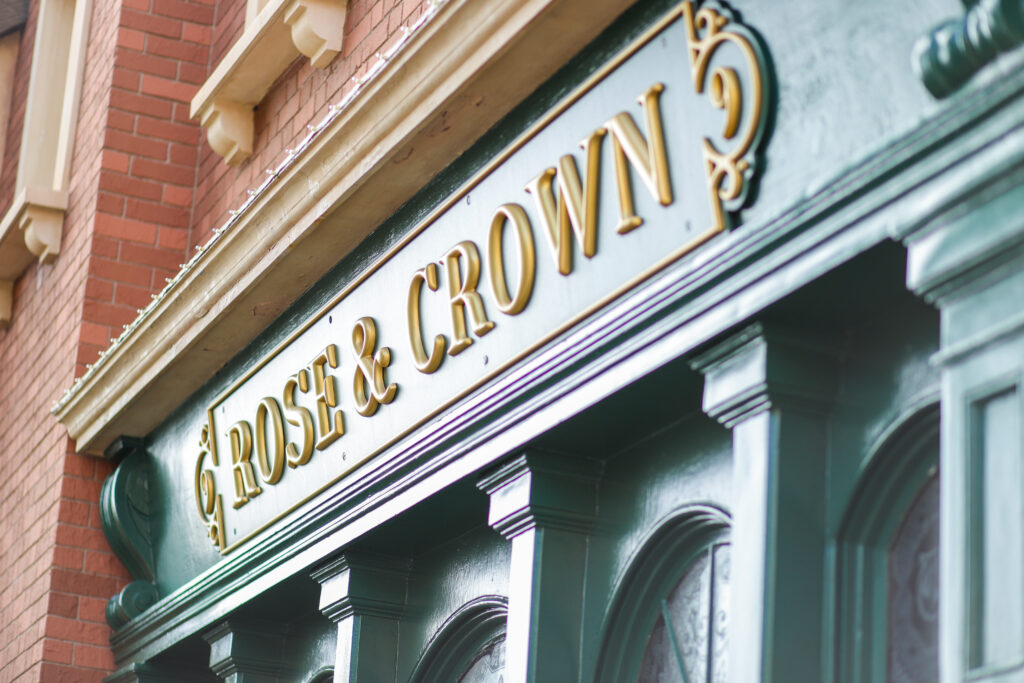 Entertainment
The beautiful gazebo in the center of the hedge maze hosts live entertainment throughout the year. You can hear British rock songs from the 1960s-1990s performed by the band Command Performance. During EPCOT's "Festival of the Holidays," Father Christmas also makes appearances here.
In the Rose & Crown Pub, you can catch some live musical entertainment from their resident musician. 
The United Kingdom Pavilion is also home to some rare character meet-and-greets. Alice meets in the UK gardens, and Mary Poppins can be found in the courtyard (by the hedge mazes). Make sure to check the My Disney Experience app for appearance times. 
There is also a Kidcot Fun Stop located in the Toy Soldier shop where kids can pick up a fun activity card/memento.
Did You Know?
The architecture of the Crown and Crest shop building is similar to that of Hampton Court Palace in the United Kingdom.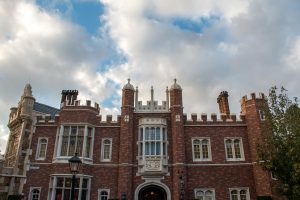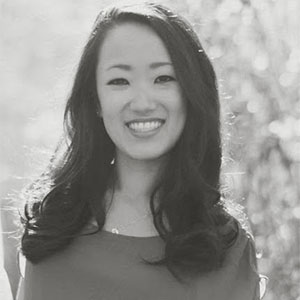 Written by
Leia Cullen
Leia is a proud mom of two boys. She has been in love with Disneyland and Disney World since her first visit to the parks many years ago, and she continues to relive the magic now with her family. She is passionate about creating helpful content that shares news or information about all things Disney, in the hopes it helps others create their own magical moments.