Spending the days at the Walt Disney World parks is only one way to enjoy a Disney vacation. Guests will also want to be sure to take advantage of community halls at Disney Vacation Club resorts. These Community Halls can be found at various resorts and are packed full of activities for guests to enjoy. 
Which DVC Resorts Have Community Halls?
Community Halls may occasionally go by another name and can be found at the following Disney Vacation Club Resorts:
What Can You Find In Community Halls?
These Community Halls are the home of a variety of activities that are fun for guests of all ages, we've even had a previous DVC Shop client who's daughter submitted an article covering community halls from an 8-year old's point of view. Games such as darts, air hockey, foosball, pool, and ping pong can be found in each location, but all Community Halls are different and will offer different things. For example, Boardwalk Villas Community Hall has not only games like air hockey and foosball, but also an Xbox, a Nintendo Switch, and arcade games. At Old Key West, guests will find DVD's, video game consoles, and art activities. Books and DVD's are available at many of these locations, in case guests would rather take something back to their room for some privacy if the Community Hall is too busy. Also, there is no cost to rent DVD's for Disney Vacation Club Members. 
There are also a variety of scheduled activities that take place throughout the week in these Community Halls, although each location's activities may differ. For example, at Kidani Village in Disney's Animal Kingdom Lodge they will have activities that go with the theme of the resort, such as a specialized game called Mancala and ceramics. Others will have beadwork where guests can make their favorite character, tie dye activities, or canvas painting. 
What Are The Costs?
The use of the Community Halls and many of the games are free of charge, but the art activities will include a fee. The cost to participate in the art activities vary. For example, the cost to decorate a wooden ornament would be $5, where to decorate a water bottle would be $10. However, these prices are extremely reasonable considering that guests will be able to take the item with them and possibly even use it day to day. These not only make affordable souvenirs, they also make memories that will never be forgotten.
Create Memories With Your Family
These are the perfect family friendly areas in the resorts where parents have some time to unwind while the kids continue on having the time of their lives. Children under the age of 12 are not allowed to use the Community Halls without an adult present. However, this is one of the reasons why these locations are so special. It gives families even more opportunity to bond and build memories, on days that may normally be less fun due to rain, humidity, or a day off from the parks. The Community Halls have so many activities available, the whole family will find something to love. They are also full of other Disney loving families, giving everyone an opportunity to socialize and make new friends.
Disney Vacation Club Resort Community Halls are definitely something that is worth taking advantage of. Have you used one or more of the Community Halls before? Which one have you been to? Which one is your favorite? Let us know in the comments below!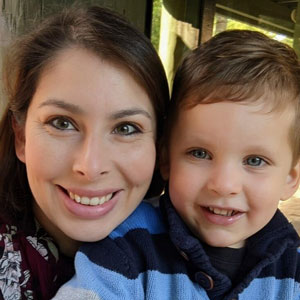 Written by
Rachel Van Norman
Contributing Writer
Rachel fell deeply in love with all things Disney as a little girl. Now as a wife and a mother herself, she shares this Disney obsession with her son and everyone around her. From her love of princesses to eating all the Disney food, Rachel spends her time radiating Disney magic and keeping everyone up to date on Disney news.