As the Florida sun starts warming up the parks, more Disney go'ers are looking for pools to cool down in. Disney resorts are home to some of the most relaxing, fun, and amazing pools we have ever seen! Each resort has a different theme or something special to offer. DVC resorts have some of my favorite Disney property pools. So, let's dive in and go through some of the BEST DVC resort pools!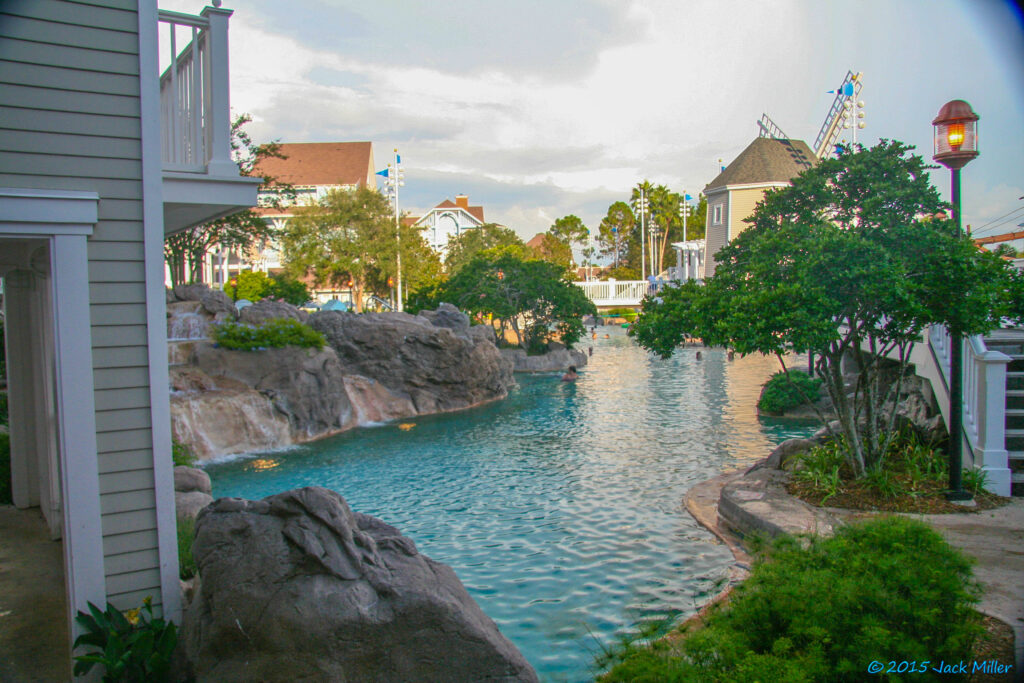 Beach Club Resort
If you have never stayed at the Beach Club Resort, you need to consider it for your next stay! Beach Club Resort has a luxurious 3 acre water wonderland to go for a swim with 3 leisure pools. Here at Beach Club Resort there is plenty of space and quiet spots if you are looking to relax, but there is also a lot of adventure waiting around the corner. There is a beach side water play at Stormalong Bay with a replica of a shipwreck in the distance. Get your thrills on the 230 foot long waterslide which is one of the highest waterslides at Disney resorts! The pool has sand at the bottom to make you feel like you are really at the beach. Don't forget to relax in the lazy river, and if you have little ones take them to the Shipwreck pool with miniature waterslides. Everywhere you turn you have a water adventure awaiting!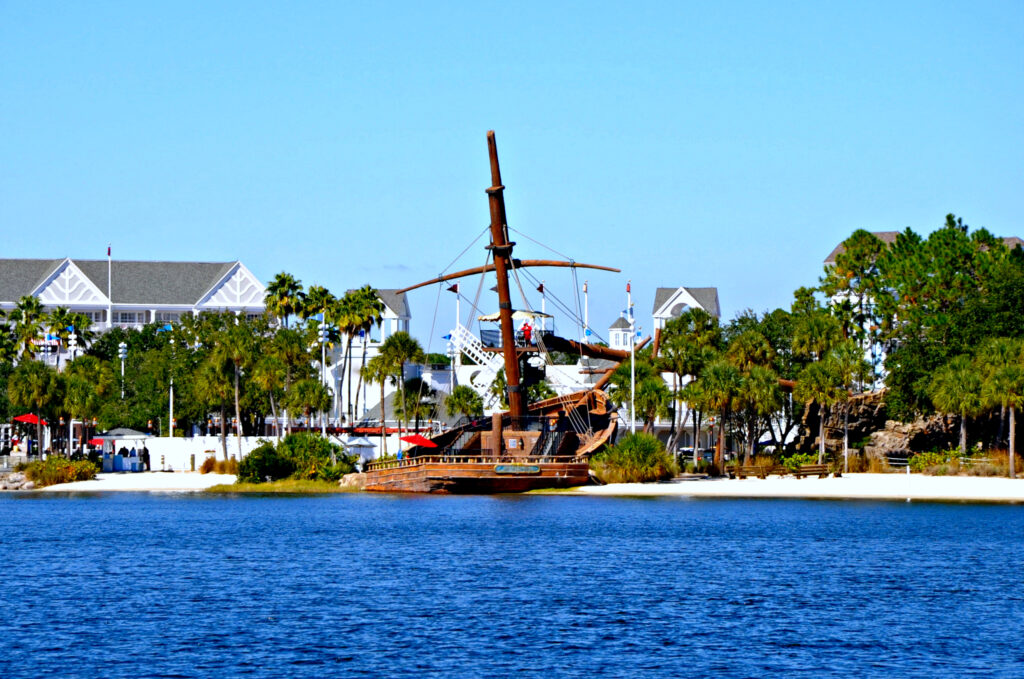 Contemporary Resort
The pools at the Contemporary Resort are filled with fun and relaxation. There are two pools that are conveniently located along the shore of Bay Lake. For the thrill seekers there is a 17 foot high winding waterslide which is located at the main pool. Head over to Bay Lake Cove for the epic 148 foot waterslide and hang out in the zero depth entry pool. There is also a water playground that was designed just for kids!
If relaxation is what you are looking for while you enjoy a dip, there are two whirlpools. There is also a quiet pool that overlooks Bay Lake. For adults only there is a Cove Bar poolside bar. This pool is exclusive to guests staying at the Bay Lake Tower and Disney Vacation Club Members! For added luxury, consider renting a cabaña for the day.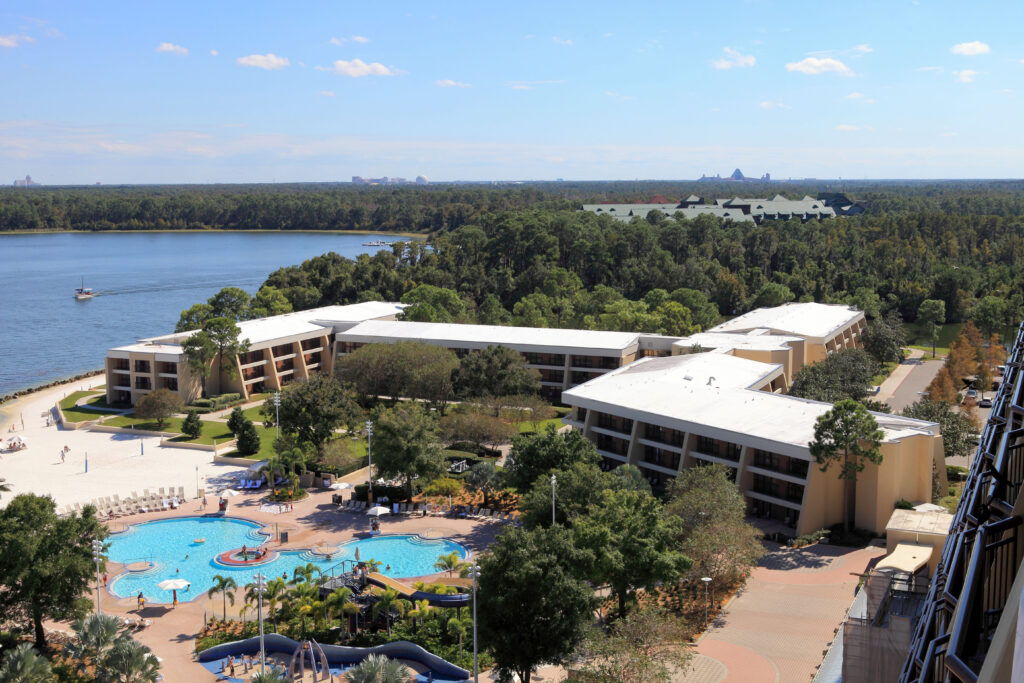 Wilderness Lodge
There are two out of this world pools located at the Wilderness Lodge, and it is hard to pick a favorite! The Copper Creek Springs Pool is a heated pool that is surrounded by nature. There is a 67 foot waterslide that is built into the rocks. There is a newly added play area that kids can enjoy, also two relaxing whirlpool spas. If you get hungry, near by is Geyser Point Bar & Grill you can enjoy at their patio table or lounge.
Boulder Ridge Cove Pool is the other pool located at Wilderness Lodge. It is located within the Boulder Ridge Villas. It has a laid back feel to it where you can soak in the whirlpool or enjoy a swim at the zero depth entry pool. There are 6 shady spots to sit and relax in the sun. This pool is definitely for those who are wanting to cool off then relax within a calm and natural atmosphere.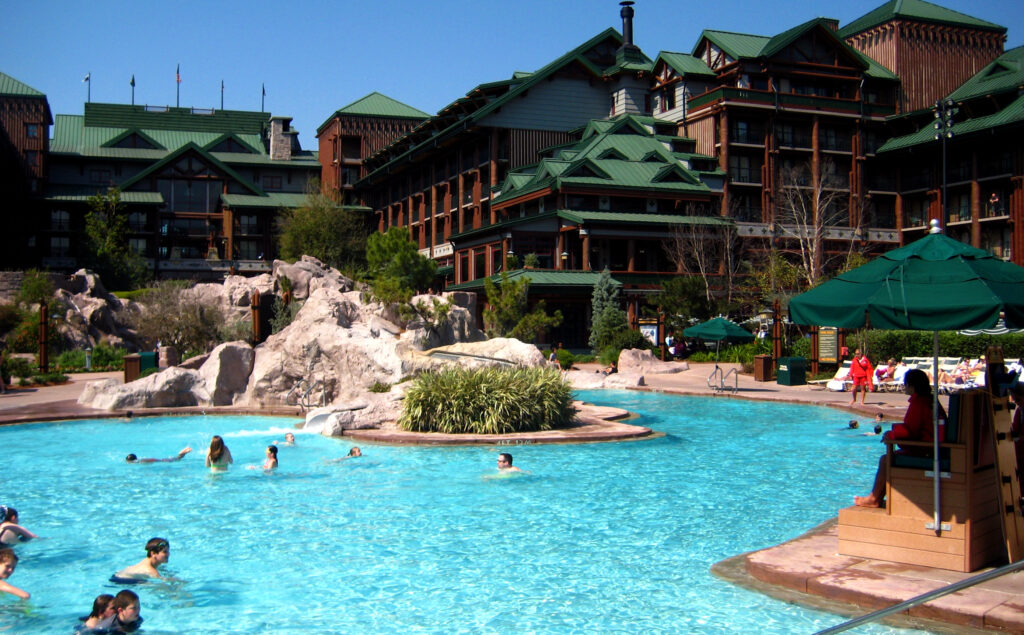 Old Key West
The pools at Old Key West are some of my favorite, and it is easy to see why! At the Sandcastle pool, there is a 125 foot waterslide through a giant sandcastle. Decorative dolphins spit water out that gives you the care free vibes of the Florida Keys! After a swim you can relax in the whirlpool or sauna inside the pool deck's lighthouse. There is also a kiddie pool for little ones located near the Hospitality House. There are 3 leisure pools for all ages, each have a whirlpool spa. Located in the Old Turtle Pond, South Point, and Miller's Road section. These pools are for more relaxation than thrills, so be sure to end your day here after a long park day!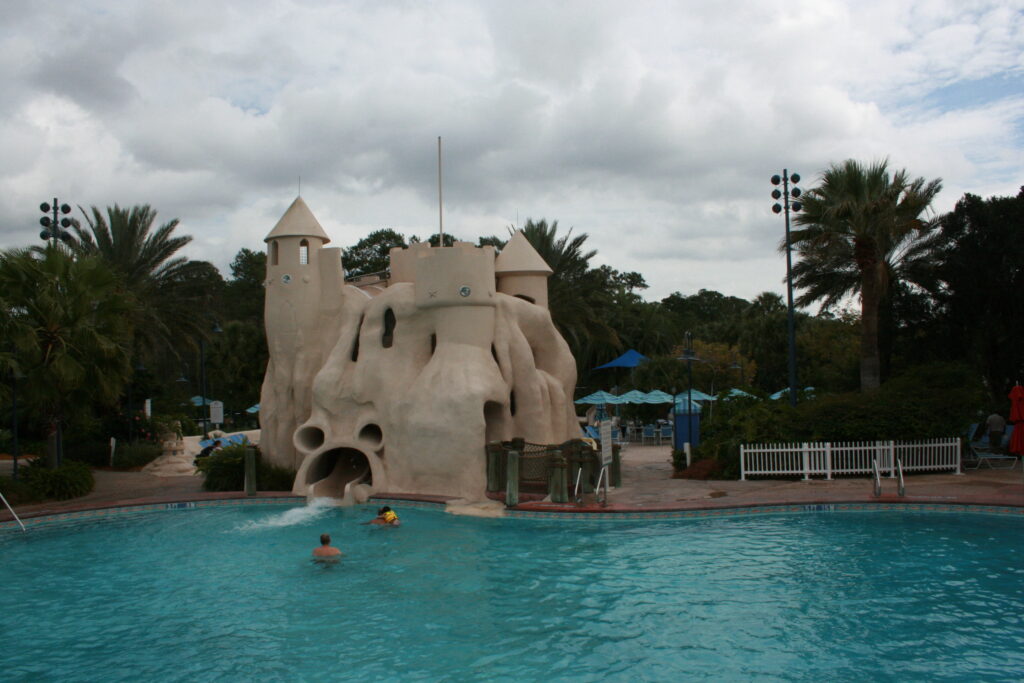 Disney's resorts definitely know how to cool you off but keep the magical adventure alive during your stay! From whipping waterslides, relaxing whirlpool spas along with kiddie pools for all ages, these pools will keep everyone in your family having a blast. Which DVC resort pool is your favorite? Let us know in the comments!
Written by
Erin Bonsall
Contributing Writer
Erin is mom of 4 little boys and a pre-school teacher, from outside of Charlotte, NC. She remembers one magical Disney trip at a young age, but having children made her want to bring her own kids to the happiest place on earth! One trip 7 years ago started a love for everything Disney! Now her family visits Disney World as much as possible and it is their favorite place to make magical memories!