Walt Disney World is the best family friendly vacation destination that you can get, mostly because of the amount of attractions that are available for guests of all sizes to ride. The "any height" rides are always a must hit for those who are traveling with small children. However, there are a few of these attractions that may not be the best for your little ones if they have a particular fear, regardless of the lack of height restriction.
It is hard to know ahead of your vacation what rides may not be suitable for your child, but we are here to help. Here is a list of all Disney park rides, that you may want to think twice about for your little one.
Magic Kingdom
Magic Kingdom has the most Any Height rides out of any of the Disney World parks, making it the obvious choice for many families with small children. There are a couple of these attractions though that you may want to skip for various reasons.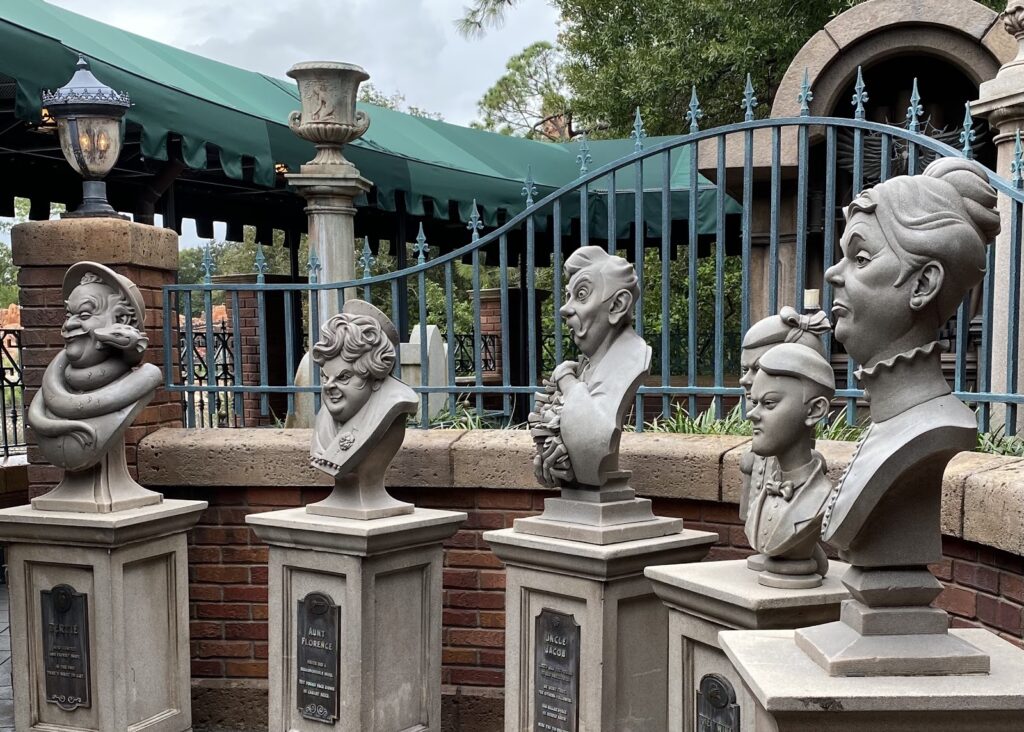 Haunted Mansion
The Haunted Mansion is a popular any height attraction in Magic Kingdom. Although this is a popular one for adults and slightly older children, it can be a little scary for small kids. It is pretty dark, filled with spooky creatures, and the audio is spoken in a way to cause guests to feel a little frightened. In addition to the ride itself, the stretching room can be a little graphic as well in its depictions of death.
It is worth noting that if you wish to skip the stretching room, all you need to do is ask a Cast Member and they will help you and your party with getting to the ride while bypassing that section of the queue.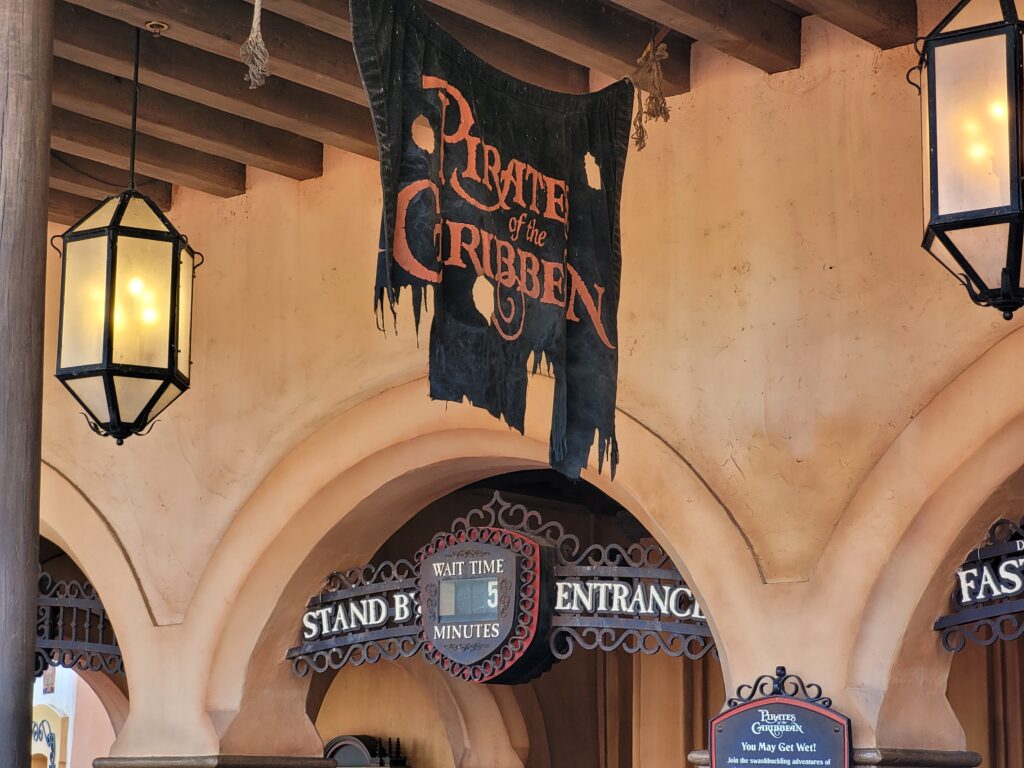 Pirates of the Caribbean
Pirates of the Caribbean is one of Disney's most classic rides, however it is another any height attraction that may be a little spooky for some kids. The ride is a little on the darker side, although it is still easy to see in. The bigger issue with Pirates is that there are a couple of drops that may startle your little ones. If your children are averse to drops of any kind, you may consider skipping this ride, utilizing rider switch, or implementing another strategy.
One way to help your child with this attraction would be to ask a Cast Member where exactly the drops are on the ride, and warn your little on beforehand.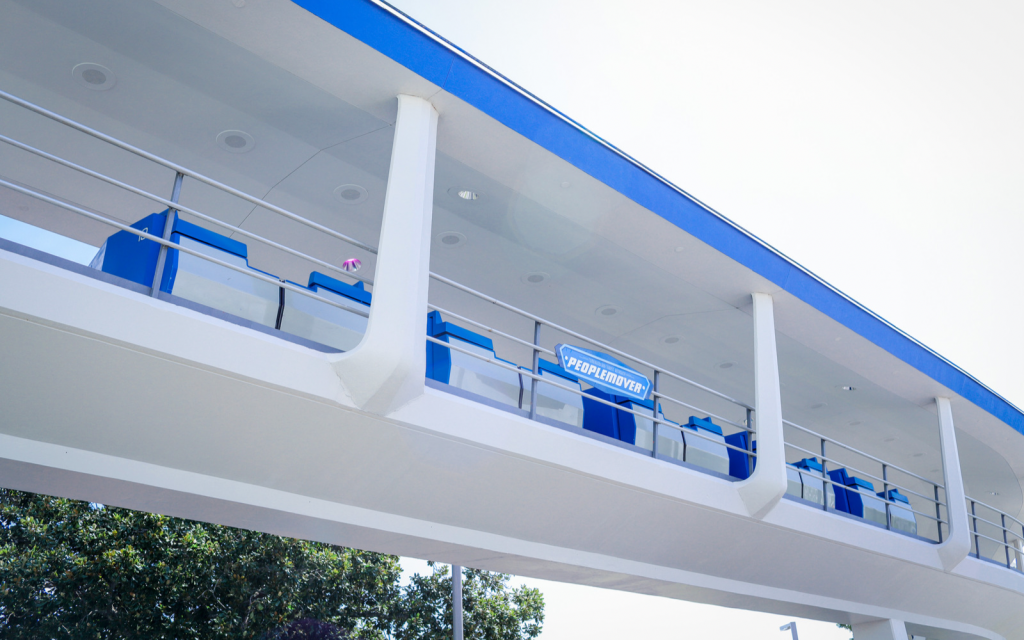 Tomorrowland Transit Authority PeopleMover
Overall the Tomorrowland Transit Authority PeopleMover is very kid friendly. However, there is a section of the ride that goes through Space Mountain. This part of the ride is very dark, in fact it is practically pitch black. If you have a small child that has a difficult time in the dark, you may need to rethink this attraction or plan on using a little light from your phone in order to make your child feel more comfortable.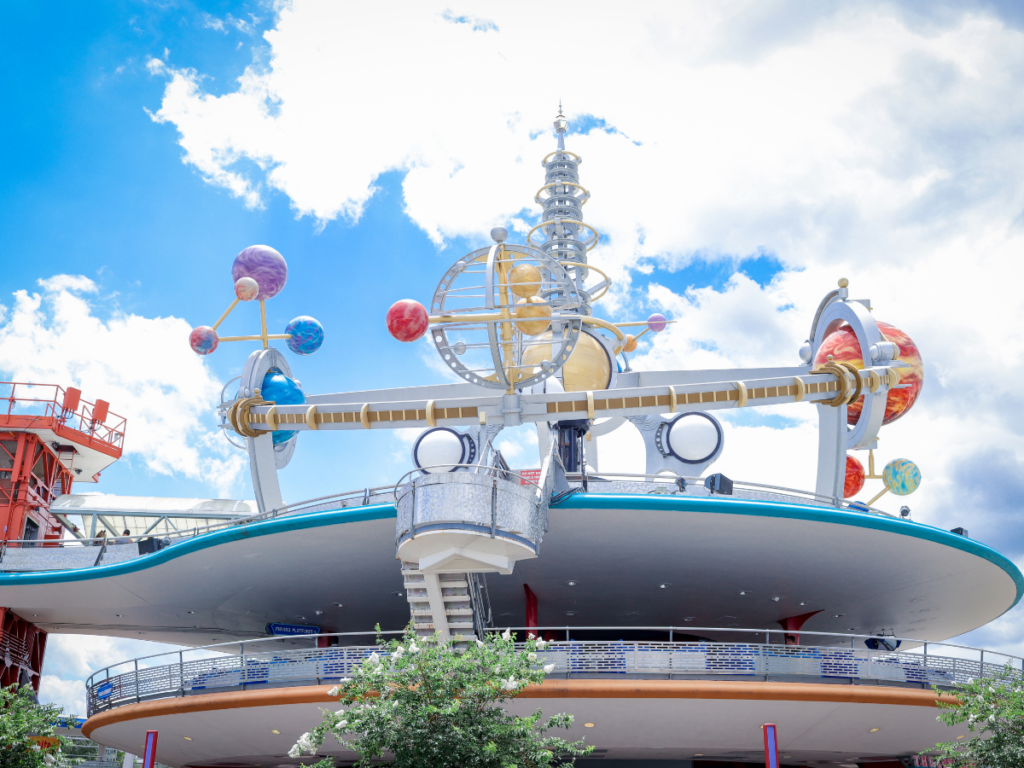 Astro Orbiter
Astro Orbiter is a ride similar to Dumbo, but it is much higher and faster. This ride can give guests a fabulous view of the park due to the height, but that may cause some issues for some kids. The ride is quite high, you have to take an elevator up and then the attraction rises even higher than that, which may give kids a fright. Plus, Astro Orbiter moves much faster than any of the other spinning rides in Walt Disney World.
EPCOT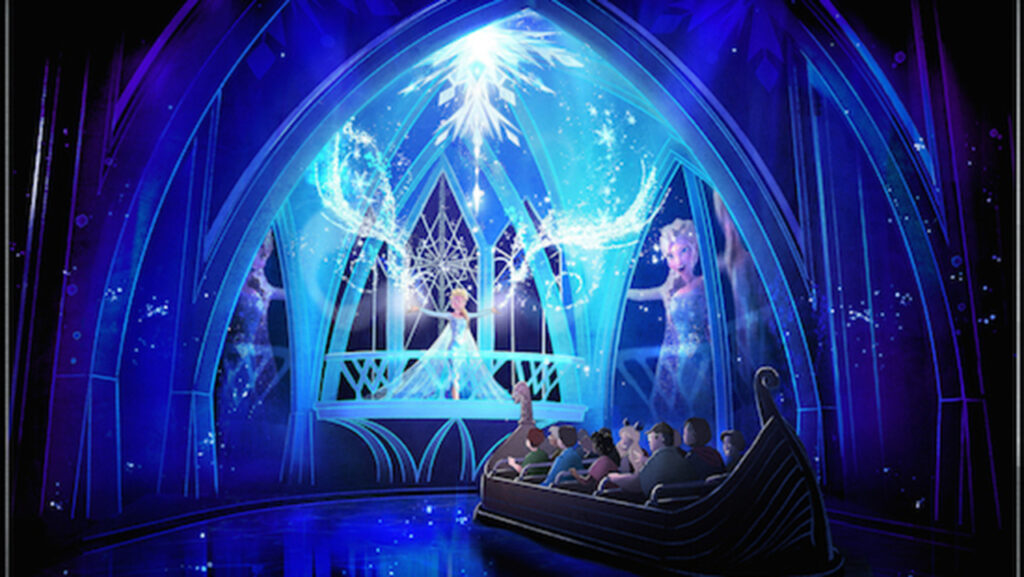 Frozen Ever After
Frozen Ever After is a popular attraction for parents looking to give their princess loving children the perfect ride. This ride includes some of Frozen's most popular songs and even has animatronics of beloved Frozen characters. This attraction also includes a surprising drop in it, which tends to give small children a bit of a fright. It is on par with Pirates of the Caribbean's drops, so it is nothing too large. However, if your child does not like any drops at all, there are other boat attractions in Epcot that they may prefer.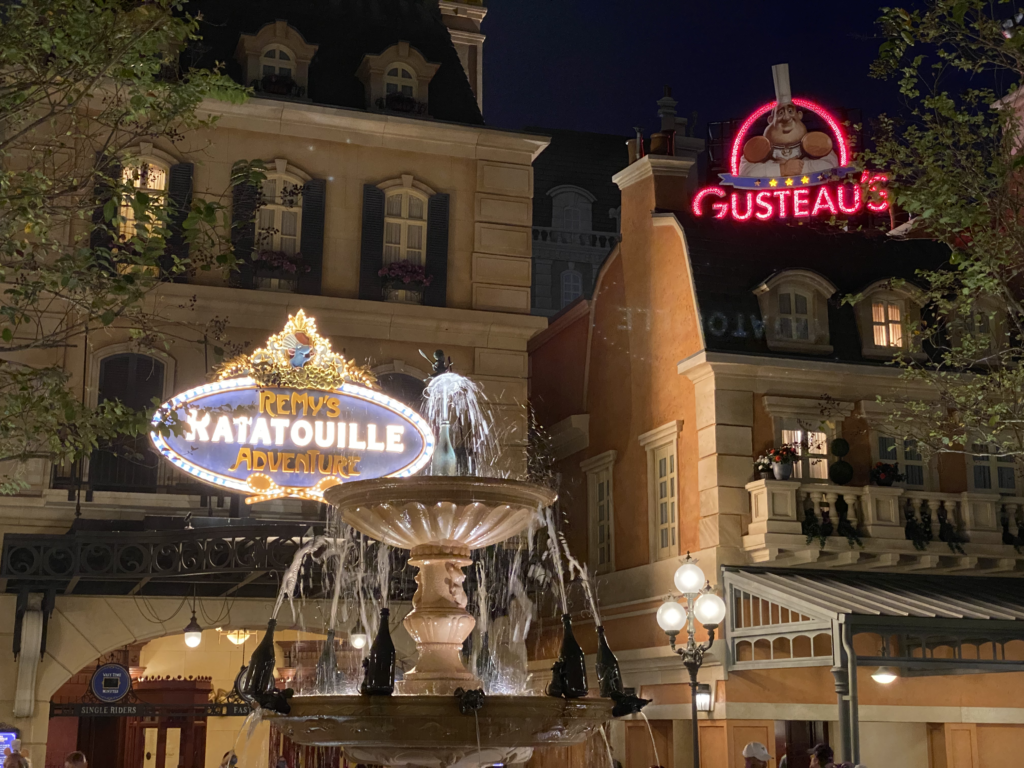 Remy's Ratatouille Adventure
Remy's Ratatouille Adventure is the newest "any height" ride that Disney has added to its theme parks. It is 4D ride that uses a rat-mobile and screens to give guests the feeling of being miniature in a real French kitchen.
Many enjoy this attraction but there are a couple points where it may prove to be too intense for your little one. In particular the scene where you are put under the oven and can feel the fire is known to be a bit unsettling for small children. There are also a couple of other parts where there is loud yelling and angry people are grabbing at your car. It is done through the screen with the 3D glasses so to adults we know there is no issue, but younger children may have a hard time separating the ride from reality.
Disney's Animal Kingdom
The any height rides in Disney's Animal Kingdom are very child friendly. Na'vi River Journey is dark but filled with bio-luminescence so it is not too dark and the Triceratops Spin is just like Dumbo. The one that might frighten your little ones (and maybe even you) is actually an interactive show at the base of the Tree of Life.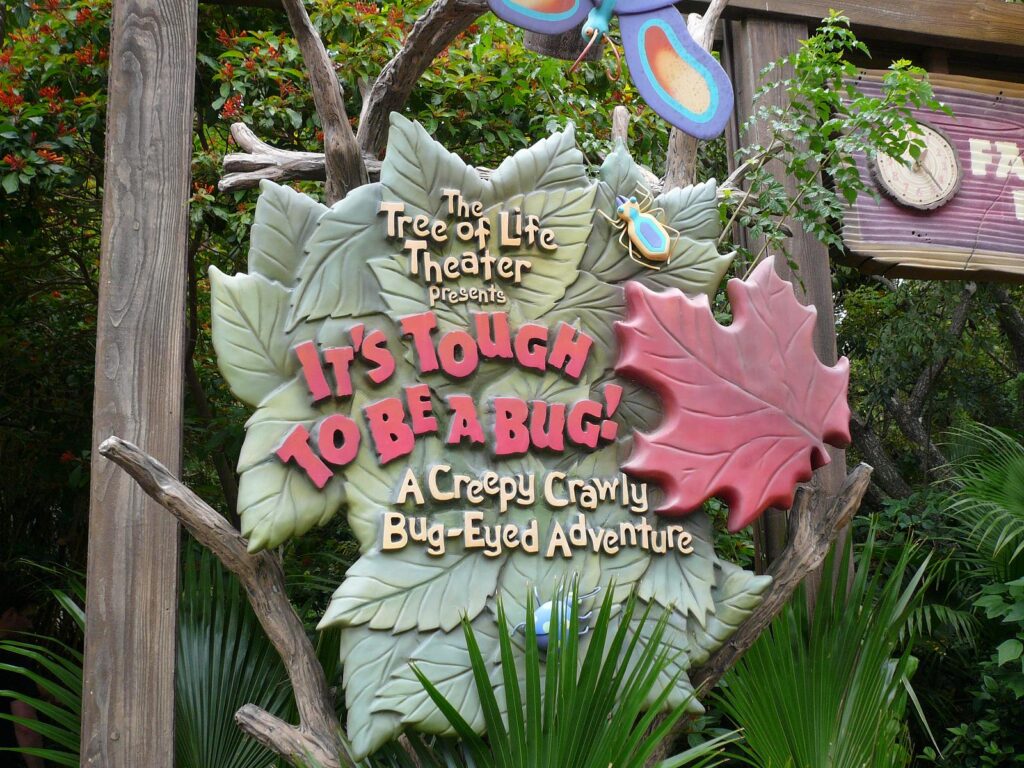 It's Tough to be a Bug
"It's Tough to be a Bug" is a technically a show, however there are many parts of it that are interactive, making it a unique attraction. Like many other attractions on this list, It's Tough to be a Bug is a bit on the darker side, as well as loud. Also it is insect themed. There are points where you will have air blasted in your face or, more importantly, feel bugs crawling under your bottom while you sit. That's right, it feels like bugs are crawling on you. That feels pretty self explanatory as to why many children and adults get a bit freaked out by this attraction.
Disney's Hollywood Studios
Disney's Hollywood Studios is one of Disney World's more adult oriented theme parks. Due to that fact, there is actually only one "any height" rides in Disney's Hollywood Studios which is Toy Story Mania. This attraction is very family friendly and a lot of fun so we will not be including it on our possibly scary list.
It is also worth noting that just because there are not a lot of "any height" rides here, that does not mean that there is nothing for small children to enjoy. There are still plenty of "any height" attractions. There are plenty of fabulous shows such as "For The First Time In Forever: A Frozen Sing-A-Long" and a plethora of character meet and greets. In fact, this park is the only place in Walt Disney World Resort where guests can spot Disney Junior characters!
Conclusion
Walt Disney World Resort offers a huge variety of any height attractions and shows that are sure to guarantee that your small children have the time of their lives. However, just because they are able to ride them does not mean that they won't have a bit of a fright. At the end of the day, you know your child(ren) best. Take note of what each attraction entails and see if your kids are up for the challenge. Regardless of what rides you and your family enjoy, we are sure you will have the vacation of a lifetime.
What is your kid's favorite ride in Disney World? Let us know in the comments below!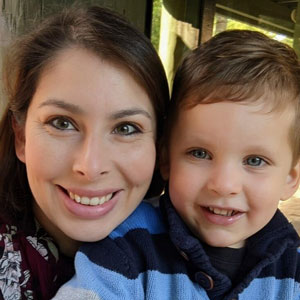 Written by
Rachel Van Norman
Contributing Writer
Rachel fell deeply in love with all things Disney as a little girl. Now as a wife and a mother herself, she shares this Disney obsession with her son and everyone around her. From her love of princesses to eating all the Disney food, Rachel spends her time radiating Disney magic and keeping everyone up to date on Disney news.