Go behind-the-scenes of Tomorrowland and see Magic Kingdom like never before on the Tomorrowland Transit Authority PeopleMover!
Tomorrowland Transit Authority PeopleMover Details

| | |
| --- | --- |
| Walt Disney World Resort Park | Magic Kingdom |
| Location in Park | Tomorrowland |
| Height Restrictions | Any Height |
| Age Interests | All Ages |
| Thrill Type | Slow Rides |
| Hours | 9:00 AM to 11:00 PM |
| Wait Times | Low |
| Lightning Lane | No |
| Accessibility Information | Must be ambulatory |
Attraction Overview
On board the Tomorrowland Transit Authority PeopleMover, you can see Magic Kingdom like you never have before! This slow-moving attraction takes you high above Tomorrowland for a 10 minute tour of the land. This narrated journey takes you through Buzz Lightyear's Space Ranger Spin, Space Mountain, and Star Traders.
There is even more to see during your ride above Tomorrowland. There are a few indoor sections of this ride where you can view models for Progress City which was the prototype for EPCOT. There are also spectacular views of other parts of Magic Kingdom, such as the iconic Cinderella Castle.
Tomorrowland Transit Authority PeopleMover was designed to be the mass-transit system of the future. In spirit of innovation, the ride's vehicles move magnetically through linear induction motors. This technology has been used to give guests elevated tours of Tomorrowland since it opened in 1975.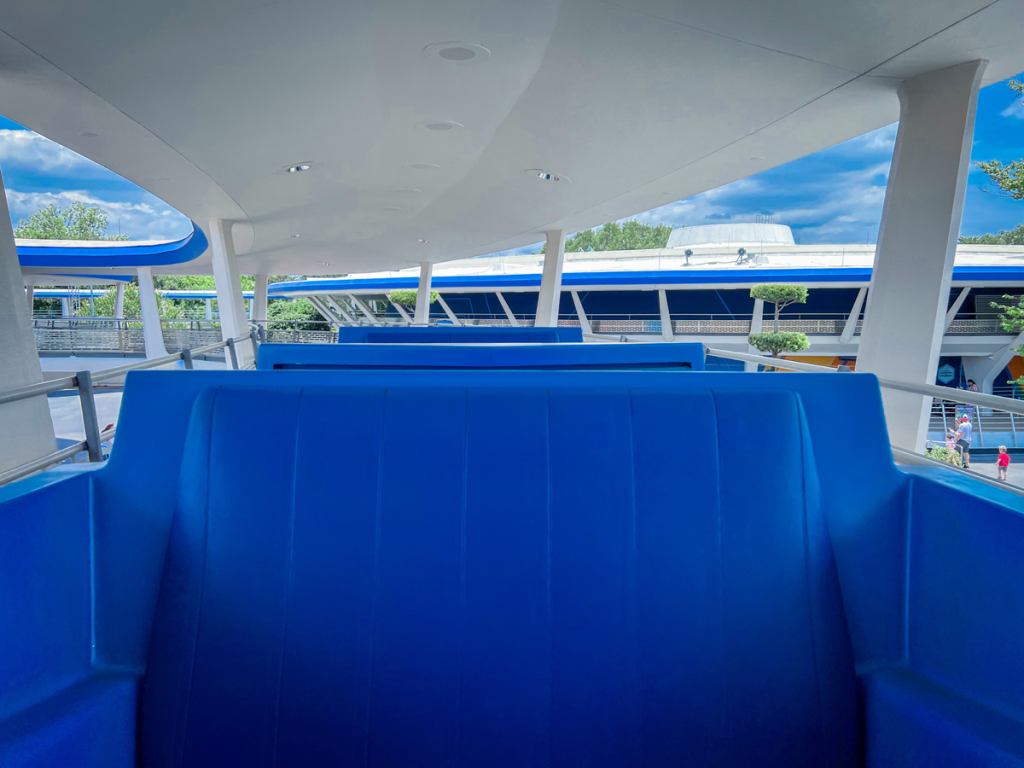 Map

Location & Wait Times
Tomorrowland Transit Authority PeopleMover is located in Tomorrowland at the Magic Kingdom. While this attraction's ride path goes all over Tomorrowland, there is only one station to board. The entrance of Tomorrowland Transit Authority PeopleMover is in the center of Tomorrowland, right by the Astro Orbiter and The Lunching Pad. Because this attraction is constantly moving, the wait time is not typically very long.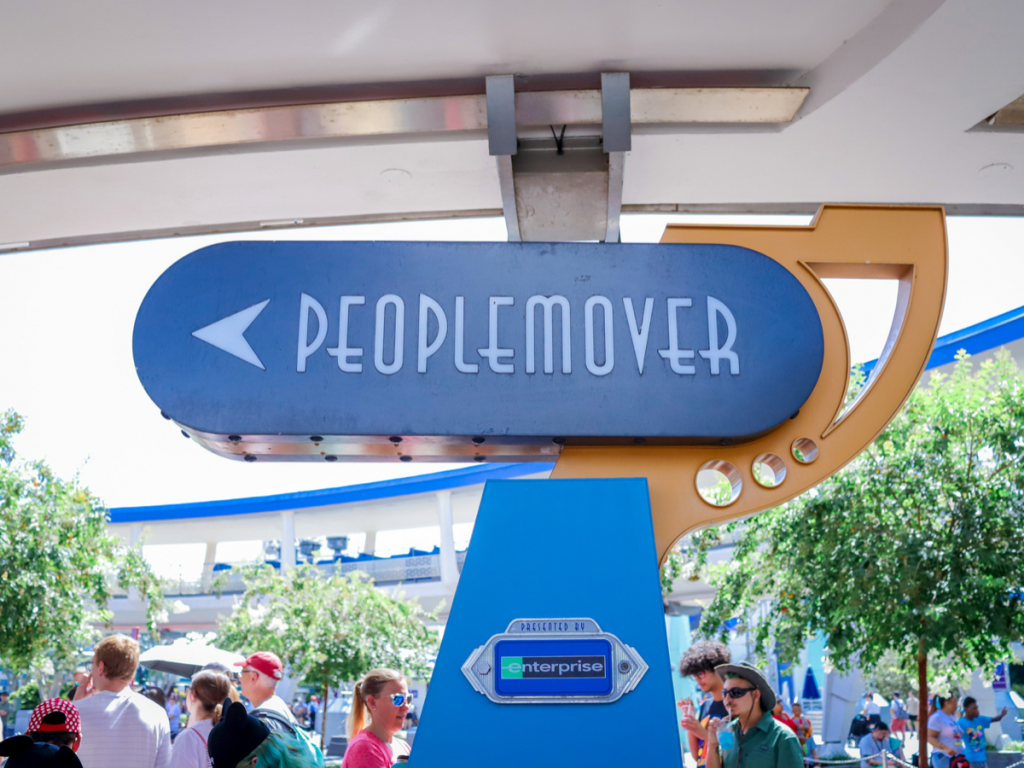 Queue Experience
The queue for Tomorrowland Transit Authority PeopleMover begins below the attraction. This portion of the queue is right next to the Astro Orbiter queue. After this, you will go through a turnstile and up the escalators to board the ride for your tour above Tomorrowland.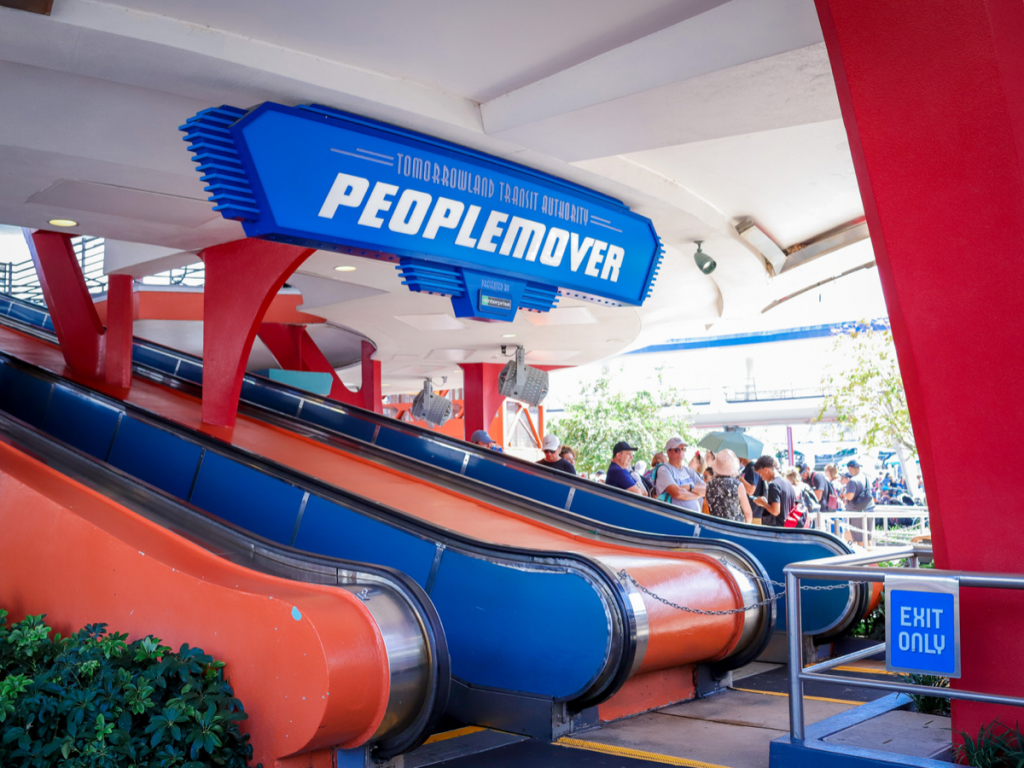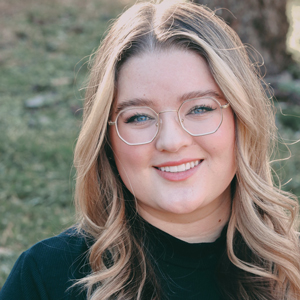 Written by
Emily Murray
Contributing Writer
For as long as Emily can remember, Disney has played a huge role in her life. Her infatuation with Disney resulted in many hours spent rewatching Toy Story and creating multiple powerpoints to convince her parents to book yet another vacation to the "Most Magical Place on Earth". In 2015, Emily followed one of her dreams and moved to Orlando, Florida where she spent just over five years working for the mouse in three separate roles. Emily is passionate about writing and using words creatively and concisely. She loves to make others laugh and hopes to sprinkle a little bit of magic into everything she does.