Visiting Walt Disney World with a picky eater can be a unique challenge. For me, eating my way around the parks is one of my favorite things to do. But for some, finding something to eat may not be as easy. We're here to give you some tips and tricks for traveling with a picky eater, like how to mobile order and how to customize your meal. We'll also suggest some of our favorite quick-service and table-service restaurants for picky eaters throughout Disney World.
Plan Ahead
When traveling with a picky eater, it's important to do your research and look at restaurant menus before you make a reservation. The same thing goes for quick-service menus- have the picky eater take a look at the menu online before choosing a location for lunch.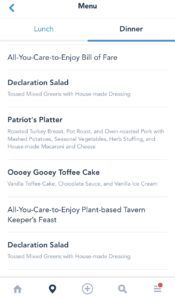 All of Disney's menus are accessible on the My Disney Experience app, making it easy to look ahead and see if there's something that your picky party member will be willing to eat. Buffets are also a great compromise because they offer a variety of options for picky eaters, as well as more adventurous ones. 
Split Up
If you have a picky eater in your party, but you're feeling a little more adventurous, you can always divide and conquer. For example, if you're at Animal Kingdom and one of your kids only wants chicken nuggets and fries, but you're craving something a little more exotic, one adult could go with the child to Restaurantosaurus to pick up chicken nuggets, while the other adult could use mobile ordering to get food from Satu'li for the rest of the party. Of course, this only works for quick-service meals, but it's still a great way to please everyone. 
BYOF: Bring Your Own Food!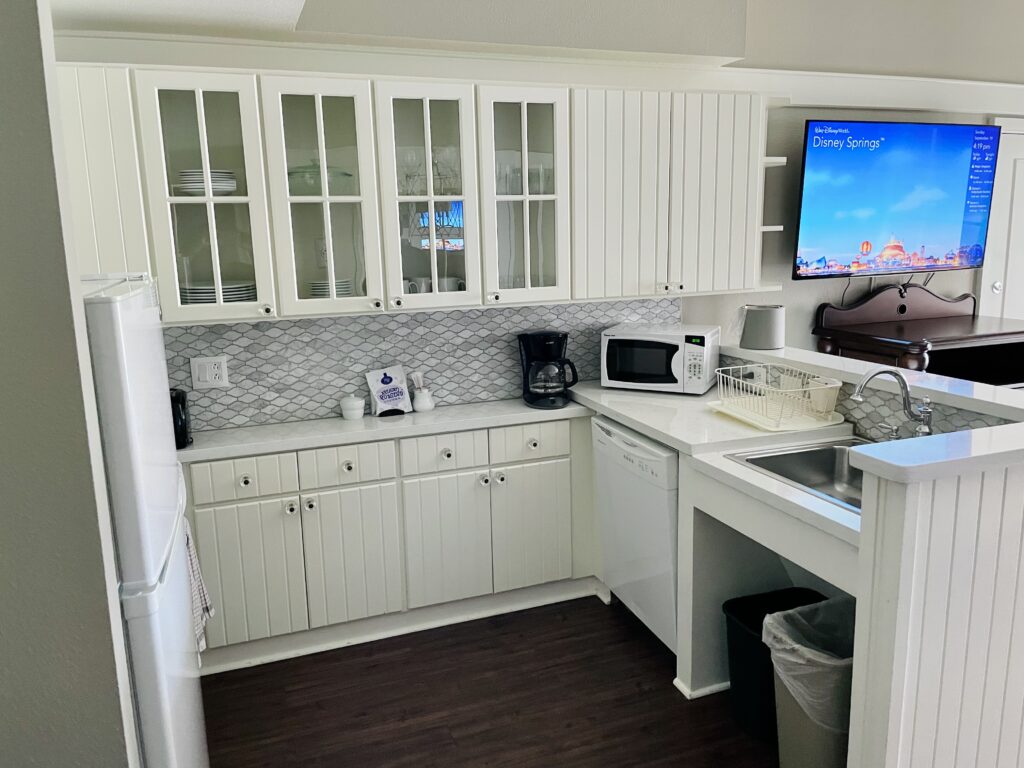 If you're spending the day at the parks with a picky eater, you can definitely bring snacks from home to keep them fed throughout the day, as well as a sandwich or two, if you have space in your backpack. If you're planning on spending more time at your resort, I would definitely recommend booking accommodations with a kitchenette. But if you're looking to fix more elaborate meals during your Disney Vacation, consider renting a DVC Villa.  Studios come with a well-equipped kitchenette, while suites offer full kitchens, including a stove, oven, microwave, and a full-sized refrigerator!
Don't Be Afraid to Ask!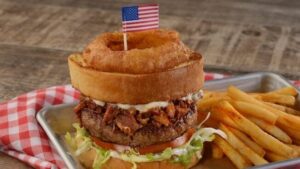 Disney is well-known for being accommodating when it comes to guests' needs, and they're no different when it comes to dining. If you see something on a menu that sparks your interest, don't be afraid to ask your server if you can customize it. Nine times out of ten they will be able to work something out for you to make sure you're served something you'll actually be able to enjoy. If someone in your party has a food allergy, be sure to ask your server for an allergy-friendly menu. And if you want more information about how the food is prepared, the chef will gladly come out to speak with you.
Mobile Ordering, With Modifications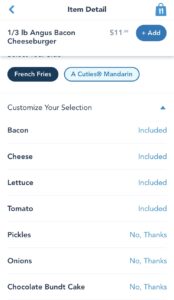 For picky eaters, the My Disney Experience app is really going to be your best friend. Most quick-service locations offer mobile ordering, which not only saves you time in the parks but also allows for customizations to your order. After you click on an entree and select what you would like as your side, scroll to the bottom of your screen. There you will find a drop down menu titled "Customize Your Selection," which enables you to add or leave off specific items. For example, when ordering a burger, it will let you choose which toppings you would like to include and which you like them to leave off.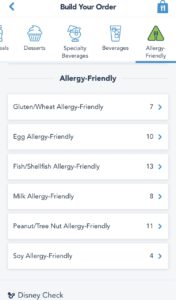 Also on the My Disney Experience app, you'll be able to find allergy-friendly menus. On the main menu for a restaurant's mobile ordering page, there will be a button entitled "Allergy-Friendly." From there, there will be separate menus for some of the most common types of food allergies. Each of these menus offers at least five entrees for guests to choose from. 
If you're vegan or vegetarian, Disney has you covered as well. When you start your mobile order, you'll find a button on the main menu that will take you to Plant-Based entrees. These plant-based menu items are made without meat, dairy, eggs, or honey. 
Best Restaurants for Picky Eaters
Here are some of my favorite Disney World dining options for for picky eaters, or those with certain dietary restrictions:
Quick-Service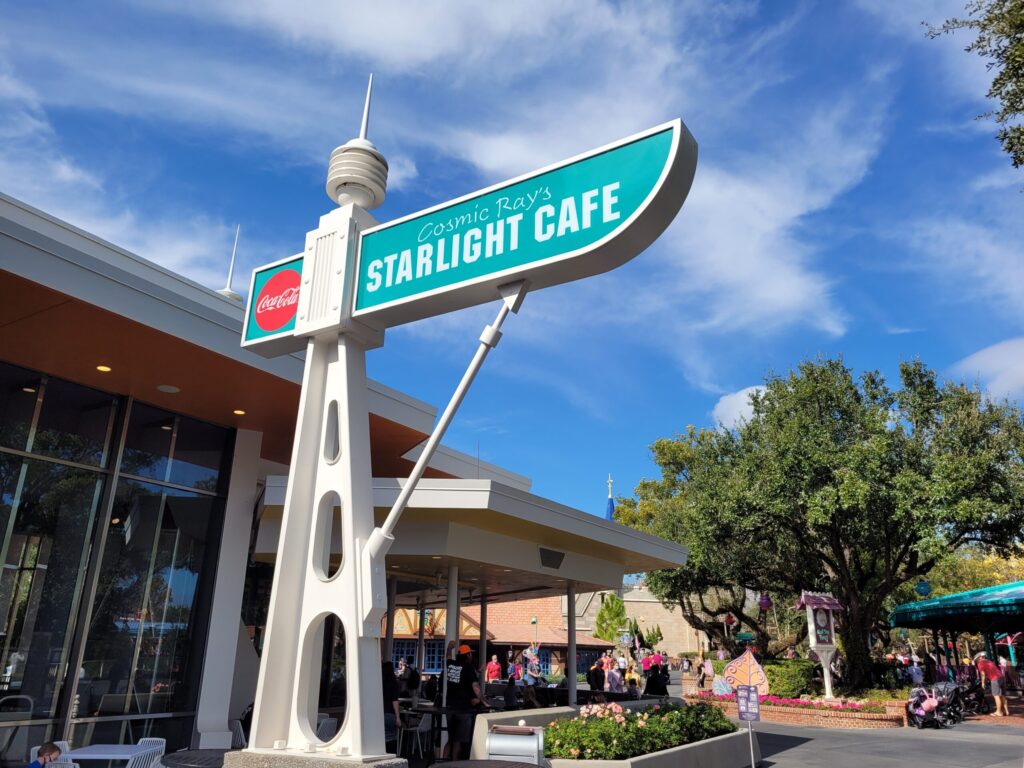 Cosmic Ray's Starlight Cafe – Magic Kingdom
Pinocchio's Village Haus – Magic Kingdom
Sunshine Seasons – Epcot
Backlot Express – Disney's Hollywood Studios
Rosie's All-American Cafe – Disney's Hollywood Studios
Pizzafari – Disney's Animal Kingdom
Restaurantosaurus – Disney's Animal Kingdom
Resort Food Courts – like Landscape of Flavors at Disney's Art of Animation Resort
Table-Service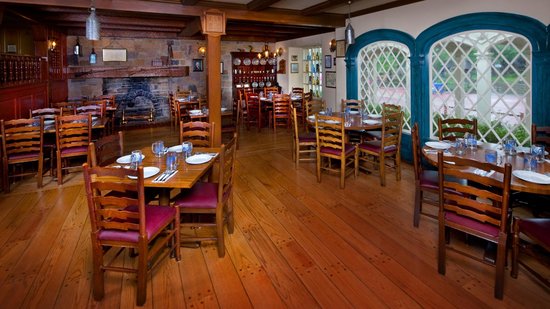 Is anyone in your family a picky eater? How do you manage it when you visit Walt Disney World? Tell us in the comments below!
Written by
Erika Lucas
Contributing Writer
Erika has lived in Orlando her whole life, so she was practically raised at Walt Disney World. While in college, she worked for Disney in roles ranging from character attendant to VIP tour guide. Nowadays, she spends her days planning her next trip to the parks or dreaming about setting sail on another Disney Cruise.