Those who love Mickey and his cooking skills can rejoice! Disney Destinations just announced that Chef Mickey's will be reopening December 16th. Along with several other dining locations, this beloved dining experience at Disney's Contemporary Resort has been closed since Disney shuttered their parks and resort back in March of 2020. 
When Chef Mickey's reopens it will be jam packed with new menu items that we're sure to love. So along with joining Mickey and his pals for breakfast, guests will also get to feast on a whole score of new delicious breakfast entrees.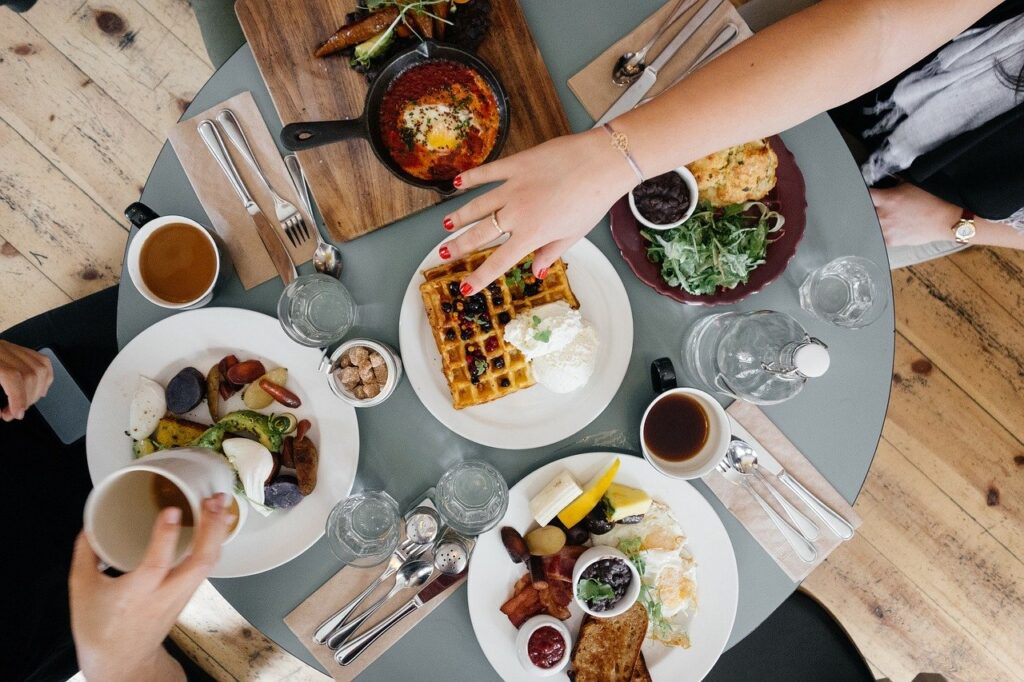 Of course the traditional favorites will still be available but there will be lots of fun additions to taste next time you visit for breakfast. 
Some of the new additions include a massive Mickey-shaped pancake topped with everything you'd want for dessert but you get to have it for breakfast instead. The new "Celebration Pancake" comes with whipped cream, sprinkles and pixie dust. 
For those who aren't a fan of sweet breakfast entrees, there's a new Loaded Potato Cheese Casserole which features potatoes mixed with bacon and chives.
Finally, but certainly not least, fans of the world's most popular fruit, the banana, will love the new Goofy's Banana French Toast. This completely new offering is almost too layered to put into words, but we'll try. Thick pieces of banana type bread combined with orange zest are topped with Espresso-mascarpone cream, bananas and chocolate crumbles. Wow!
The best part is, you don't have to decide which you'd like to try because they'll all be available as part of the all-you-care-to-eat family style feast which will be available once Chef Mickey's reopens in December. 
Of course, due to COVID-19 the Chef Mickey's experience will be slightly altered as proper social distancing will be observed. Guests can expect to see their favorite characters parade around the dining hall. There will likely be opportunities to take photos from a distance as well. 
Reservations open on October 17, so be sure to book your breakfast soon to try all of these new scrumptious menu items. I know what I'll be trying when Chef Mickey's reopens this December, the Goofy's Banana French Toast. 
Contact DVC Shop Rentals today to book your Deluxe Resort stay at a fraction of the cost.
Katherine Rand
DVC Shop Editorial Team