Disney offers a wide range of dining options at its parks and resorts, making choosing where to eat during your Disney Vacation a challenge at times. DVC Shop is providing our readers with a brief overview of the many restaurants and dining locations throughout the Disney World Resort, showcasing the dining location's theming, highlights and menu options.
Liberty Tree Tavern Details

| | |
| --- | --- |
| Location | Magic Kingdom, Liberty Square |
| Dining Style | Family-style, All-You-Can-Eat |
| Cuisine | American, Thanksgiving Feast |
| Meals Served | Lunch, Dinner |
| Ambiance | Casual |
| Reservations | Recommended |
Overview
Located in Liberty Square at Magic Kingdom Park, Liberty Tree Tavern is a bustling, American-cuisine styled restaurant that serves great quality food at a fast pace. It is a fantastic option for both lunch and dinner and will leave all who eat there satisfied. 
Reservations can sometimes be difficult to secure, but well worth it. Even with the many new additions to Magic Kingdom's dining options, Liberty Tree Tavern still ranks as one of the best places to eat inside the park. 
Theme and Atmosphere
Liberty Tree Tavern is a colonial themed restaurant with rooms dedicated to specific American historical figures, such as Betsy Ross, Ben Franklin, George and Martha Washington, Thomas Jefferson, and John Paul Jones. 
Every room provides a backstory of each of these figures and are decorated and designed in unique ways to emphasize the differences of each individual. John Paul Jones' room has a nautical feel to it with model ships and navigation equipment. Whereas George Washington and Thomas Jefferson have rooms that show their Virginian lifestyles with each room having specific details to differentiate between them.
There is a tremendous amount of detail that the tavern really focuses on. Every element, from the furniture to the lighting to the costumes worn by the servers really makes you feel like you took a step back in time.
The inside of the tavern is made of wood with creaky stairs and floors to enhance the colonial aesthetic. The furniture is also made of wood, giving the feeling that you're living life in the 1700s, except for the fact that WiFi is available.
Guests will easily be able to see the large details added to each room, however it's the smaller details that make Liberty Tree Tavern so breathtaking. There was no detail missed, wherever you look in the room your eyes pick out something new.
Menu Highlights
The house speciality is the All-You-Care-To-Enjoy Patriot's Platter. With roasted turkey breasts, pot roast, oven-roasted pork, mashed potatoes, seasonal vegetables and house-made macaroni and cheese, this platter is a real American delicacy. 
For those guests who would prefer an option with no meat, there is the equally delicious Impossible Meatloaf. This plant-based meatloaf is served with mashed potatoes, mushroom gravy and seasonal vegetables.
There are many beverage options available, from coffee and tea to fountain drinks. There are also specialty cocktails available as well as wine and beer. 
Liberty Tree Tavern is a fantastic restaurant to visit during your Disney Vacation. Its exquisite cuisine and breathtaking theming make it one of the premier eateries at the Magic Kingdom.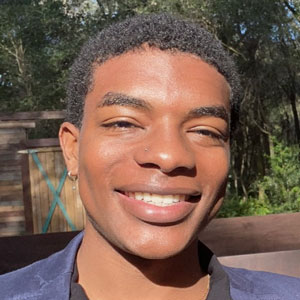 Written by
Gio Lambert
Contributing Writer
Gio loves all things Disney! He's been on three Disney cruises around the world and has said they're the best way to vacation. As a Central Florida native, he's grown up going to Disney and has loved every experience. Gio's favorite Disney movie is The Lion King but he loves the music from Tarzan. If he had to spend the rest of his life in one theme park he would probably pick either Animal Kingdom or Hollywood Studios.