The Main Street Electrical Parade is a popular nighttime show that brings a lot of nostalgia for long-time Disney fans and is a sight of wonder for those who have never seen it before. It has a history of traveling between the Disney parks all over the world and its signature musical soundtrack is sure to be an earworm long after the parade's conclusion.
In April of this year, The Main Street Electrical Parade returned to Disneyland to mark its 50th anniversary! Catch the parade two times each night at 8:30PM and 10:30PM. One some dates, the parade begins at 8:45PM and 10:45PM, so be sure to confirm on the Disneyland app on the day of your visit. Recently, Disney released some fun facts about the newest version of this fan-favorite parade that just might leave you in even more awe of this illuminated procession.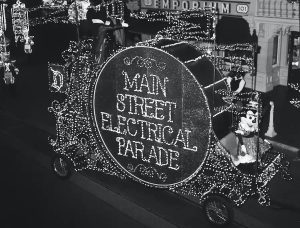 1. The parade features over 500,000 lights.
With that many lights, it's no wonder Main Street U.S.A. shines so brightly during the parade! Can you imagine the careful inspection and maintenance required for that many bulbs?
2. The parade features 6 different colors of lights.
While there may be a half million lights featured in the parade, there are only six total colors – red, pink, blue, green, chartreuse, and amber. Can you guess which color is used the most? Amber is the color the appears the most, with approximately 150,000 amber bulbs.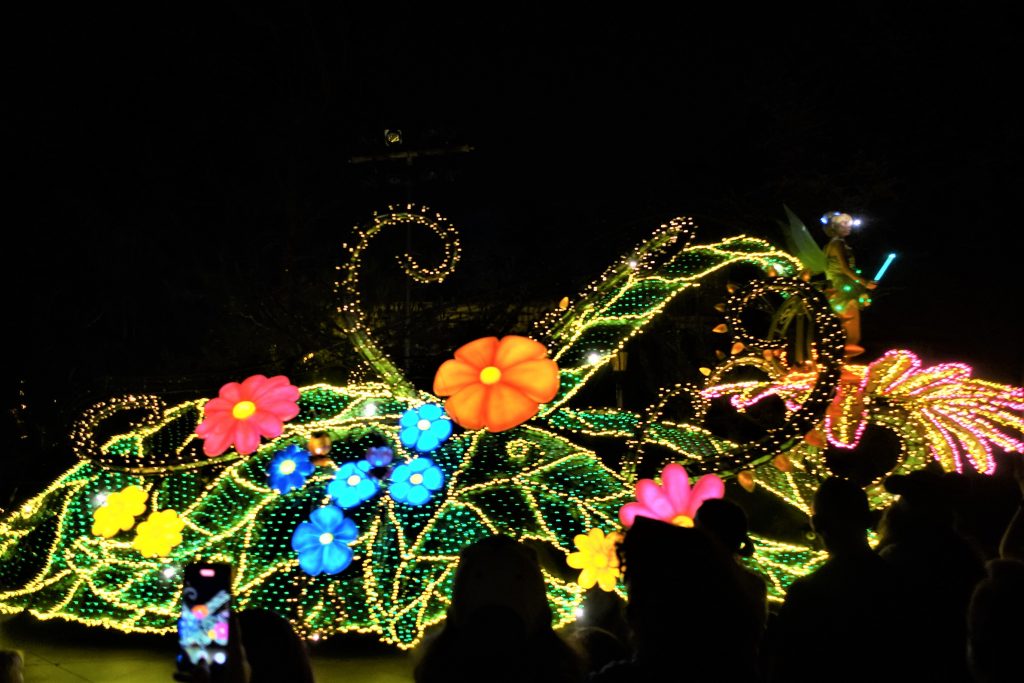 3. It contains miles of electrical wiring.
It takes nearly 5 miles of electrical wiring to illuminate the 500,000 lights! The floats are wired very carefully to keep spectators focused on the bright lights and not on the wires that make it possible.
4. The number of floats has doubled over time.
When the parade debuted in 1972, there were only 12 floats. Today, 22 floats appear in this nighttime show, making it nearly double in length from the original parade!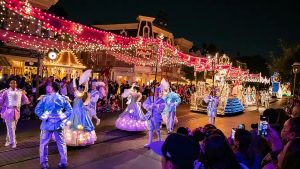 5. Cinderella Tower rises to 25 feet tall.
Parade viewers will see Cinderella and her fairy godmother passing by in an illuminated coach, but the classic movie is also represented by a tall clock tower, showing the fateful hour of midnight. The tower is surrounded by fountains that appear to flow as the lights twinkle and flash.
6. The Elliot the dragon float is the heaviest.
From the original 1977 animated feature and 2016 live action remake, Elliot, the dragon, makes a notable appearance weighing in 5,600 pounds and measuring 38 feet long from nose to tail!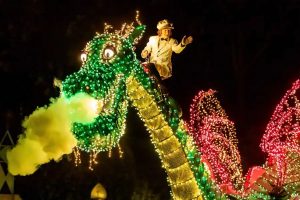 7. It has a new finale.
The final float features characters from Encanto, Raya and the Last Dragon, Aladdin, Frozen, Brave, Coco, The Princess and the Frog, and The Jungle Book. Measuring 118 feet in length, it also includes references to Pinocchio and a 19-foot high replica of Sleeping Beauty's castle.
8. It ends its run in Disneyland September 1, 2022
Sadly, Disney announced that this run of the Main Street Electrical Parade at Disneyland will end in just a few weeks. It has been retired many times before, only to be brought back, new and improved. Let's hope we will see this parade pop up again soon!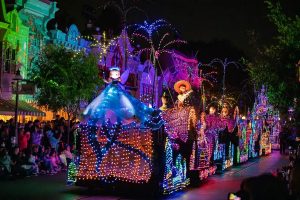 Will you be able to see the Main Street Electrical Parade before it ends its current run? When and where do you hope to see it next? Stay tuned to DVC Shop Blog for the latest Disney parks and resorts news!
Feature Photo by Disney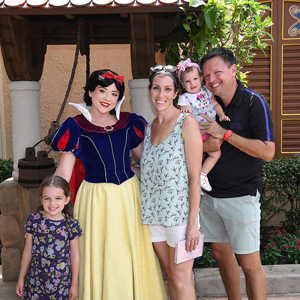 Written by
Shelley Wehler
Contributing Writer
Shelley is a stay-at-home mother of two girls living outside of Charlotte, North Carolina. Her love of all things Disney has grown even more as she sees the magic come alive through the lens of her young daughters. She spends her free time keeping up with the latest in Disney news and daydreaming of her next trip to the parks!