Hop aboard the happiest cruise that ever sailed on it's a small world at Disneyland! 
It's A Small World Details

| | |
| --- | --- |
| Disneyland Resort Park | Disneyland |
| Location in Park | Fantasyland |
| Height Restrictions | Any height |
| Age Interests | Preschoolers, Kids, Tweens, and Teens |
| Thrill Type | Slow ride, water ride, loud |
| Hours | Park open to park close |
| Wait Times | Average of 30 minutes |
| Genie+ | Yes |
| Accessibility Information | Must Transfer from Wheelchair/ECV |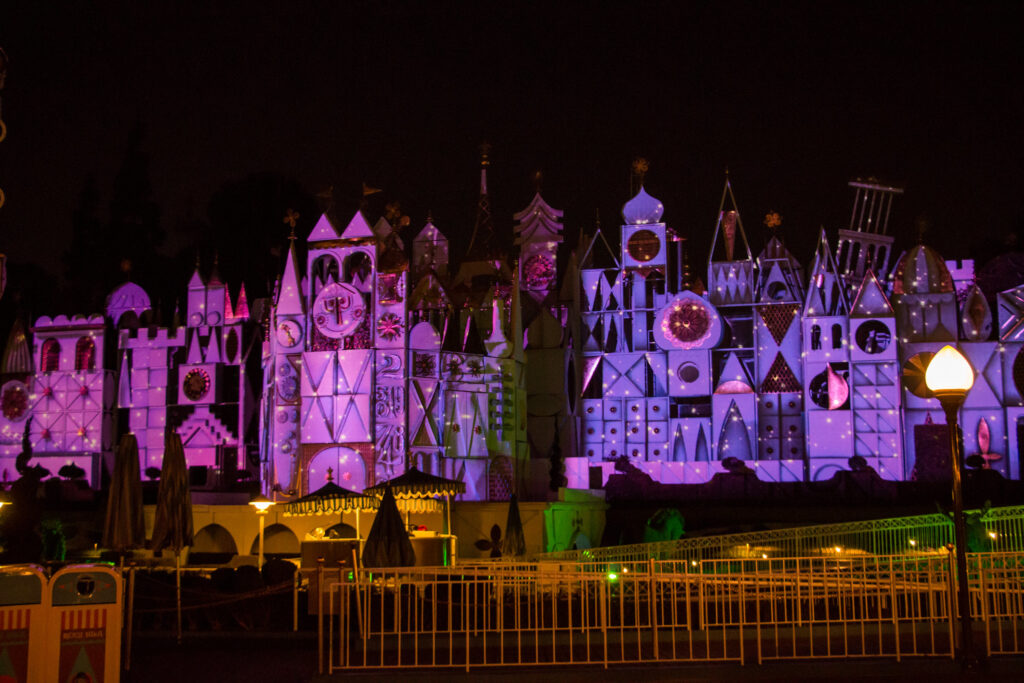 Attraction Overview
Prepare yourself for a slow moving boat ride that will bring you and your party through many different countries from all over the world. "it's a small world" will lighten your heart as you hear a famous Disney Parks song sung all around you through different elaborate rooms filled with many animatronics. Even though the world may seem big, you'll learn it's truly a small world after all.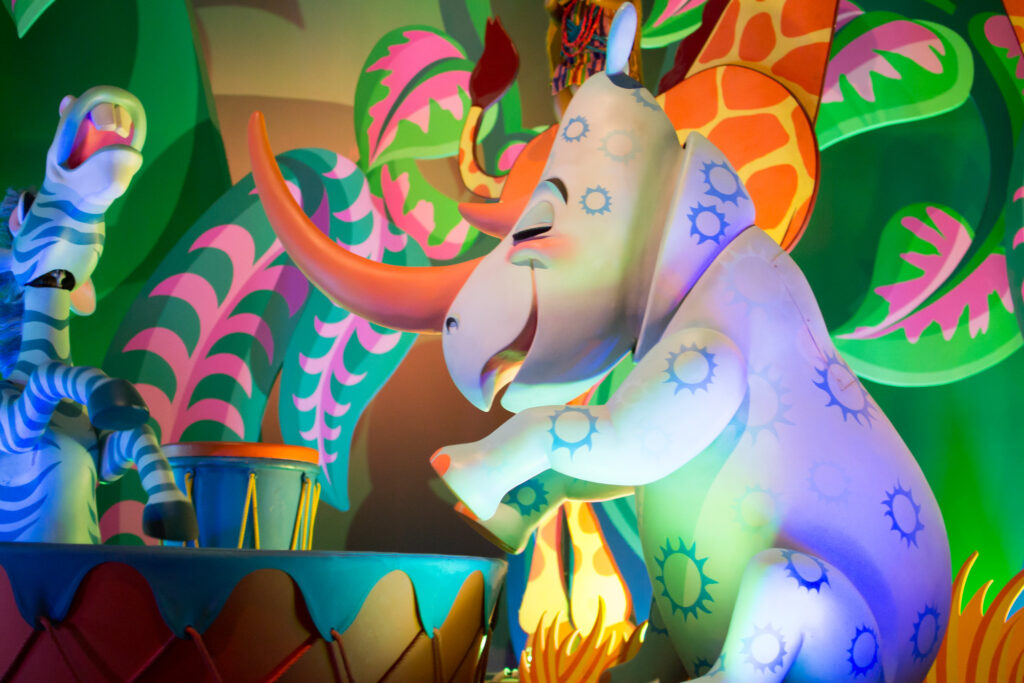 As you start your journey around the globe, you will be loaded into a boat outside of the attraction's main building. You'll find a beautiful clock tower and notice yourself surrounded by many beautiful topiaries shaped like different animals. Once you are all boarded, your journey begins inside. Here you will start to see many children singing the famous tune of "it's a small world". You'll see that each area has the theme song sung in their own language.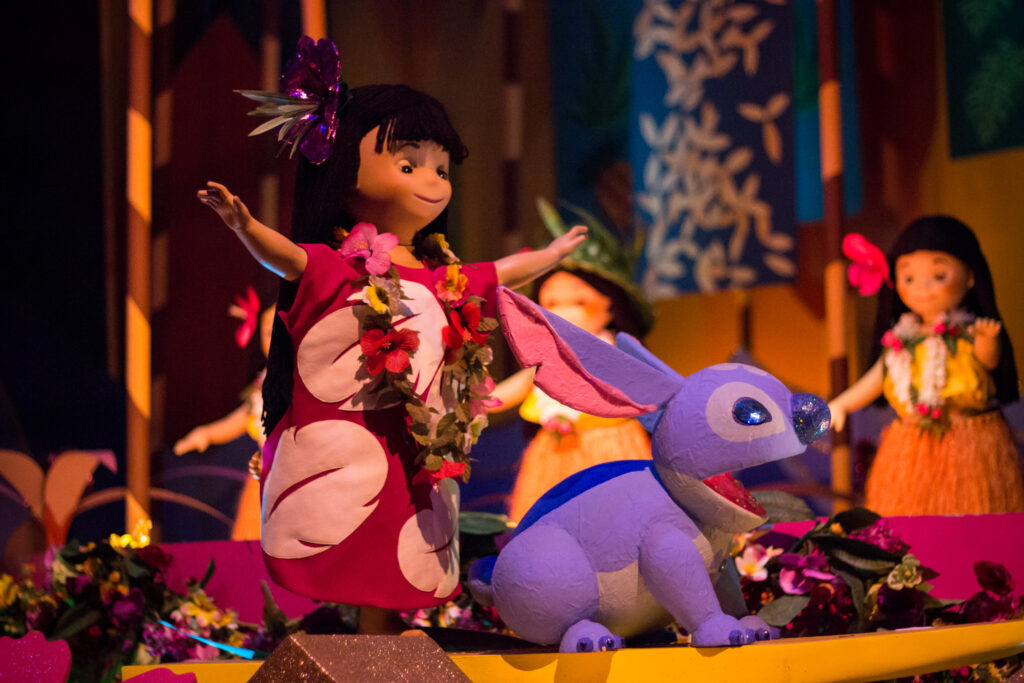 Each room you enter on your boat ride is bright and colorful! You'll observe that these rooms also represent the country these children live in. Some will show icons of their homelands, such as the Eiffel Tower and so much more. Not only will you see the children who live in these countries, but you'll even see some familiar Disney friends. Disney characters are also placed in "it's a small world" where their stories would have taken place. You can keep your eyes out for characters like Cinderella, Stitch, Aladdin , and so many more. 
As you end your journey, you'll see the message of goodbye written in many different languages. Once you make your way out of the showrooms, you'll be outside again waiting to disembark at the dock. After this journey, you'll surely know why "it's a small world" is known as the "happiest cruise that ever sailed". "it's a small world" holds a lot of history regarding Walt Disney and his parks. This attraction was originally created for the World's Fair in 1964. With such popularity, the attraction got packed up and shipped to Disneyland Park in 1966. The famous tune you hear of 'it's a small world" was written by the renowned Sherman Brothers. You may recognize their music from the highly known Walt Disney film Mary Poppins. 
Map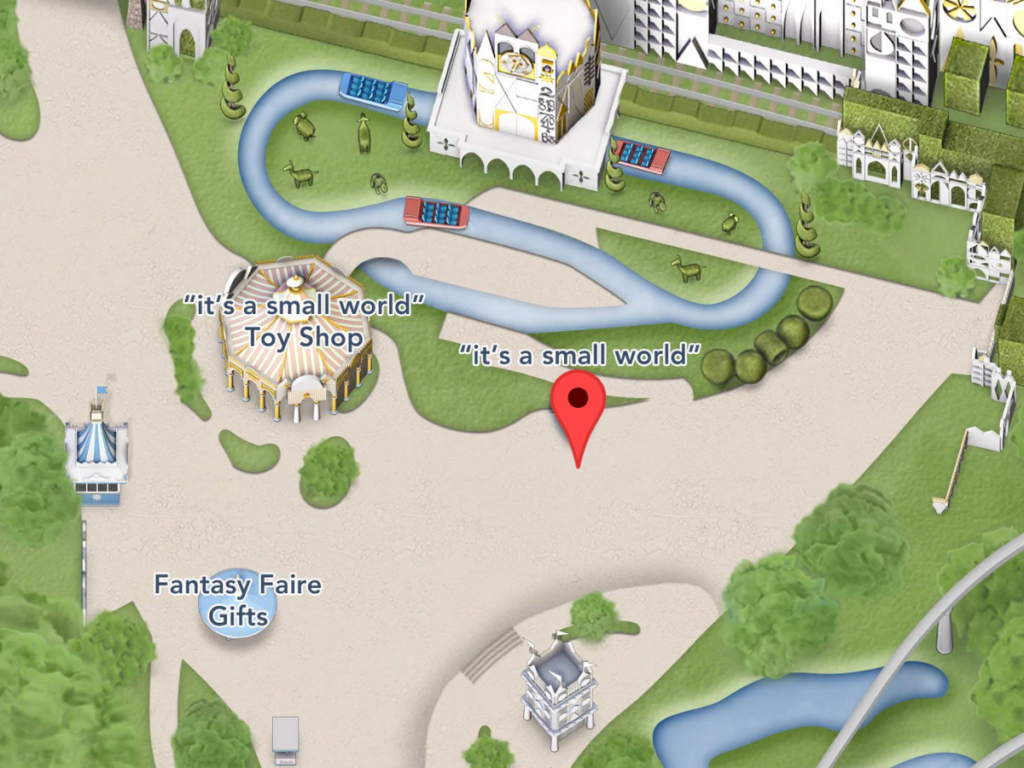 Location & Wait Times
You can find "it's a small world" located in Fantasyland on the edge of Mickey's Toontown. Here, this attraction is neighbors to the Matterhorn BobSleds and Alice In Wonderland. The wait time for "it's a small world" is usually low besides when it has its holiday overlay for the wintertime.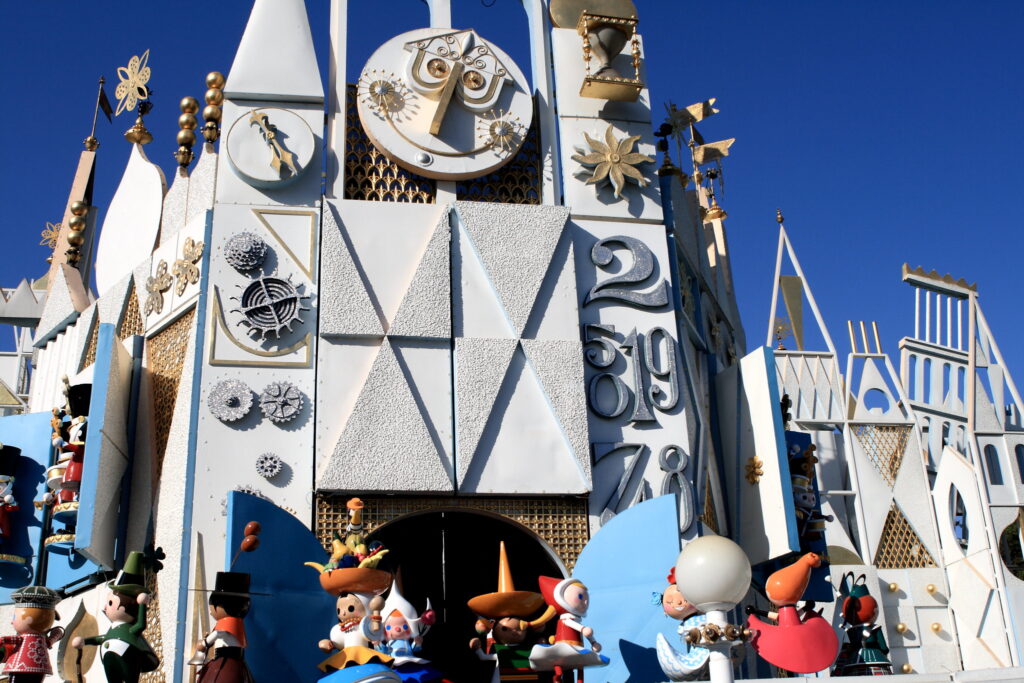 Queue Experience
The queue for this attraction is entirely outdoors in a shaded area by a garden and some trees. You will be able to hear the classic tune playing of "it's a small world". Additionally, the clock tower on the outside will open up every fifteen minutes, and you will see a mini procession of what to expect inside the attraction.
Featured photo: Travel & Leisure
Written by
Bobby Asen
Contributing Writer
Bobby has a strong passion for Walt Disney's stories and the Disney Parks. From taking vacations to the parks, to being an Annual Passholder, to working as a cast member for seven years at Magic Kingdom, his passion for Disney continues to grow. After visiting every Disney Park in the world, Bobby knew he wanted to share his experiences and his love for Disney in his writing.