Are you an Encanto fan? If so, you're in luck! As the sun sets and the sky darkens, grab your friends and family and gather in front of Disneyland's "it's a small world" for a special projection show. This show honors and celebrates Walt Disney Animation Studios newest Academy Award winning film, Encanto.
What And Where Is It?
Watch as a special rendition of "We don't Talk About Bruno" is played while a light show is projected off the facade of "it's a small world" located in Fantasyland. Sing and dance along with the hit song as the show plays and strobe lights beam into the night sky. This is quite the sight to see and seems to be a crowd favorite.
The show begins with the sounds of tiles that clink together. The tiles then begin to turn and re arrange themselves across the "it's a small world" facade just like Casita does in the film, Encanto. Watch as the scenes transition and different members of The Madrigal family sing along to "We Don't talk about Bruno". You'll see characters such as Bruno, Mirabel, Isabel, Pepa, Felix and more!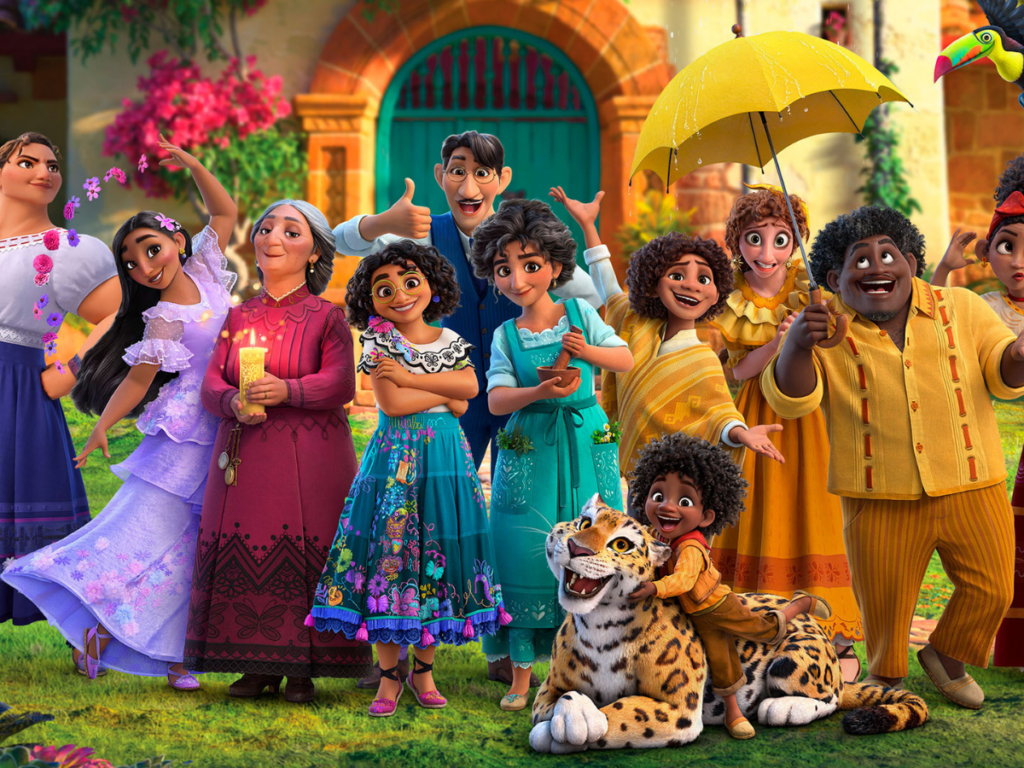 When Does The Show Happen?
This is a memorable night time experience to add to your agenda while at The Disneyland Resort. The show is a little over four minutes long and has multiple showings throughout out the evening. Show times include: 9:15 PM, 10:15 PM, 10:45 PM, and 11:30 PM. Shows can modified or changed at any time so be sure to double check on The Disneyland App. That is the best way to stay up to date.
Map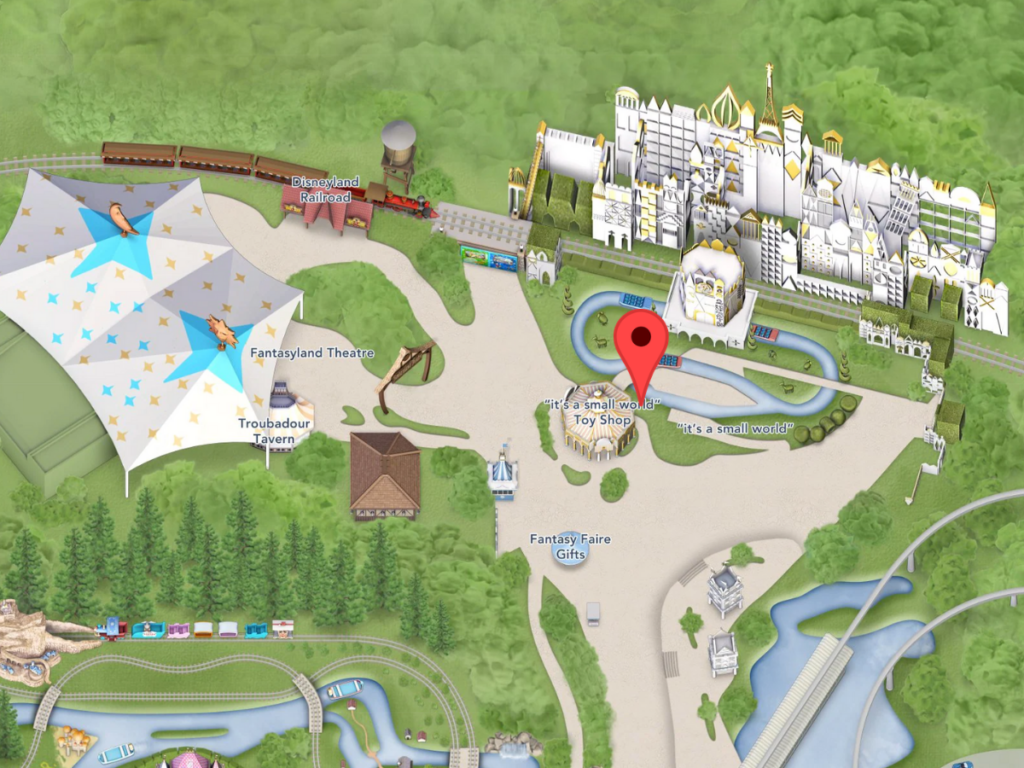 If you are planning to watch "The Main Street Electrical Parade" at 8:30 PM, consider watching it over by "it's a small world". When the parade is over, you have a front row seat to the Encanto projection show at 9:15 PM and "Disneyland Forever" Fireworks show at 9:30 PM. You can catch all 3 nighttime experiences in one spot, one after the other. At this time, there is no end date to this magical experience, so be sure to catch it while you can.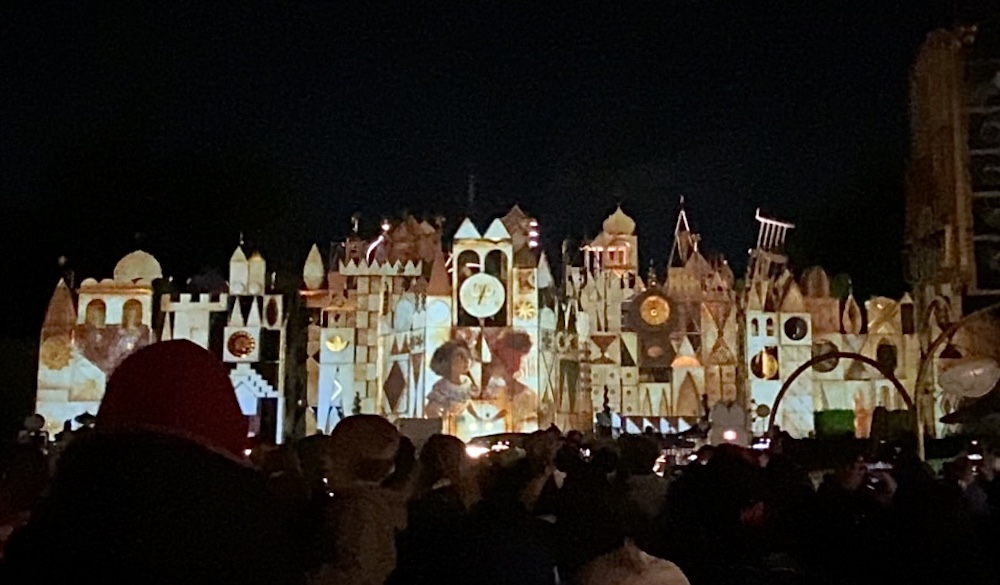 Have you seen The Encanto Projection Show yet? Did you enjoy i? What are your thoughts? Let us know in the comments below! Oh and remember, We Don't Talk About Bruno!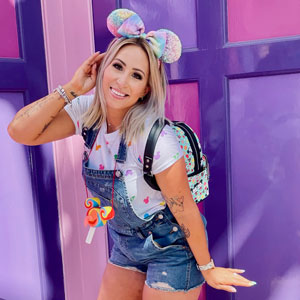 Written by
Brittney Malina
Contributing Writer
Brittney has been going to Disneyland since she was 3 years old. She has had a deep love for all things Disney ever since. Now as a wife and mother of two, she gets to share the love with her family and re-live the Disney magic through her children's eyes. Brittney is a Legacy Passholder and you can find her walking down Main Street, U.S.A. with a churro or iced coffee in hand.