If you've been eagerly waiting for news on when Splash Mountain will be re-themed, the wait is over. Disney has announced that Splash Mountain, one of Walt Disney World and Disneyland's most popular rides, will be completely re-themed in 2024. Disney made the announcement back in 2020 that Splash Mountain would be changing its theme to be based on the movie "The Princess and the Frog", but beyond that we had been left will little information. Until now, that is!
Reopening Timeline
To make this announcement Disney joined forces with Actress Anikka Noni Rose, who played everybody's favorite person-turned-frog-turned-princess, Tiana. She revealed the timeline on Live with Ryan and Kelly, although did say that no official date beyond 2024 has been decided yet.
If you watch the clip above you can briefly hear one of the show's hosts, Kelly Ripa, quickly reference Disney's "secret club", or as we Disney fans call it, Club 33. While the actress didn't outright say she was a part of Club 33, she did mention she never waits in lines at Disneyland!
There is no official timeline at this point either as to when Splash Mountain will be closing for good to begin the re-theming process. It is also unclear if Splash Mountain will close in both Disneyland Park and Magic Kingdom Park at the same time, or if they will be re-themed at different points of the year.
"The Princess and the Frog" Re-theme
Last year, Disney released a video where a few Disney Imagineers revealed a few details about the concept for the upcoming attraction. You can watch the embedded video below for more details.
Splash Mountain debuted in Magic Kingdom in 1989 and quickly became a favorite attraction for many guests. Fans of this attraction need not worry about losing the integrity of the ride, as Disney did state that the log flume ride will stay the same with that fantastic 50 foot drop. The changes will be more of a re-theming and reimagining of the scenes that guests see on their way up to the drop.
Currently, Splash Mountain is based off of the 1946 film "Song Of the South." For many reasons, including the desire to show more inclusivity for its guests, Disney has decided to change the scenes to match the popular 2009 film "The Princess and the Frog". Disney states that, "Tiana is a modern, courageous, and empowered woman, who pursues her dreams and never loses sight of what's really important," and it makes sense that Disney wishes to show that narrative in a park attraction.
The new scenes featuring fun adventures will include characters from the animated film such as Princess Tiana and the alligator jazz musician Louis. The attraction's story will begin where viewers left Tiana's story in the film, at Tiana and Naveen's final kiss.
The ride will also be featuring a new and jazz filled soundtrack for guests to enjoy on this updated attraction.
Conclusion
The decision to re-theme an iconic attraction like Splash Mountain has been riddled with controversy since the initial announcement in 2020. Many are excited to have something new in the parks that is more in tune with current films. In addition, many long time Disney fans are sad to see a classic attraction change, and wish Disney would leave it be.
Whichever side you are on, whether you are for or against the re-theme, some major changes are coming to Splash Mountain in the next 2 years. With everything Disney does, it is always sad to see a nostalgic part of the magic leave, but it is also exciting to see what Disney will create next.
Are you excited about the re-theming of Splash Mountain to "The Princess and the Frog"? Let us know your thoughts on the upcoming changes and timeline in the comments below!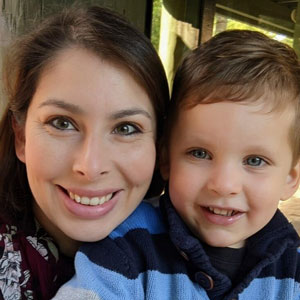 Written by
Rachel Van Norman
Contributing Writer
Rachel fell deeply in love with all things Disney as a little girl. Now as a wife and a mother herself, she shares this Disney obsession with her son and everyone around her. From her love of princesses to eating all the Disney food, Rachel spends her time radiating Disney magic and keeping everyone up to date on Disney news.