When you think of can't-miss attractions at Disney's Animal Kingdom what probably comes to mind first is Avatar Flight of Passage and Expedition Everest. These two rides most certainly take you on a one-of-a kind thrilling adventure by flying on the back of a banshee and speeding backwards down a mountain, but positioned among the beauty of the distinct lands in Animal Kingdom are other can't-miss attractions that include live performances from the extremely talented Disney cast members. While Festival of the Lion King consistently pulls in large crowds during all of its daily presentations, on the other side of the park in DinoLand U.S.A there is another can't-miss show. Finding Nemo: The Big Blue…and Beyond! opened its doors in June 2022 and has given us 5 reasons why it is a can't-miss attraction at Disney's Animal Kingdom.
1. The show appeals to all ages.
Finding Nemo was released back in 2003 and Finding Dory premiered in 2016. As a result, Nemo fans span across generations making the quirky and lovable characters in this film fan-favorites for all ages! Pair this with the brilliant talent of the actors, live singing, and stunning special effects, you will enjoy and be entertained no matter how old you are!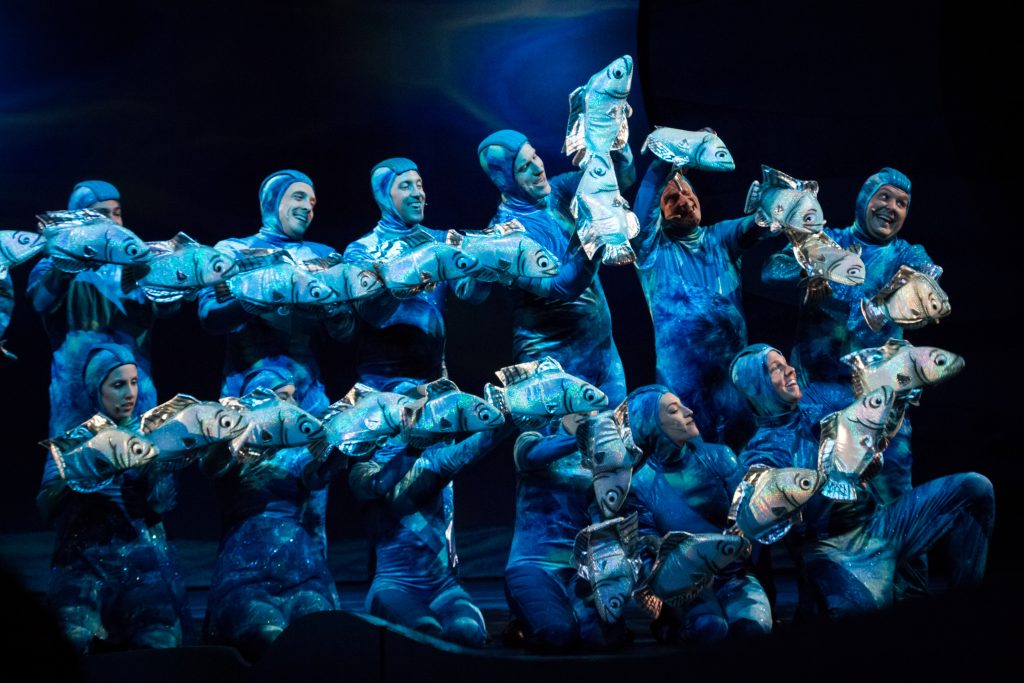 2. Watch the art of live puppetry.
With the advanced technology of animatronics, some may think of puppetry as a thing of the past. But thanks to improvements in engineering and clever costuming, the art of puppetry thrives on the stage of Finding Nemo: The Big Blue…and Beyond!. The cast members are so united with their accessory in their appearance and movement, as an audience member you are drawn straight to the puppets portraying, Nemo, Dory, Bruce, Crush, and many more friends in the Big Blue World.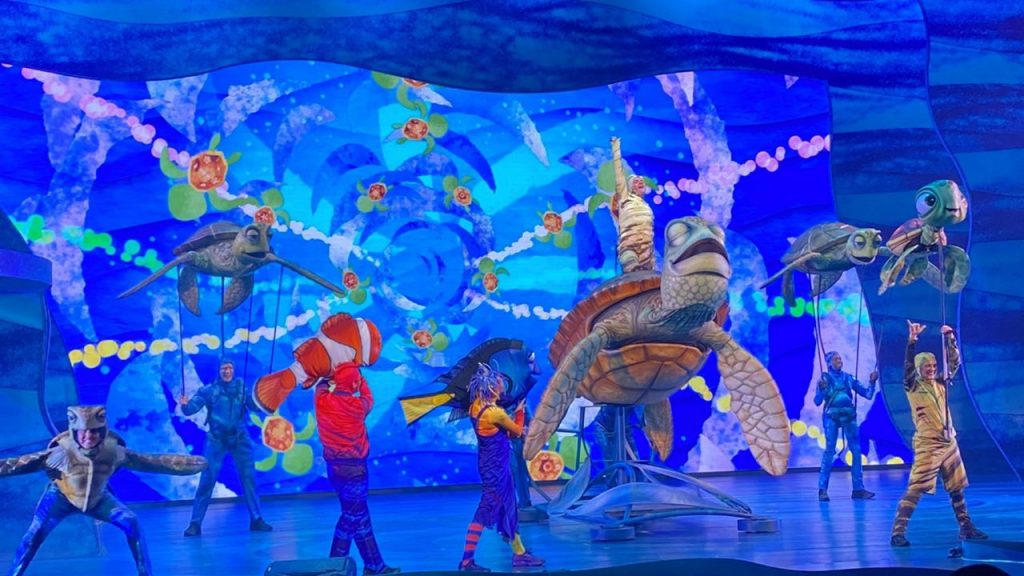 3. It is visually stimulating and stunning.
Before the show even begins, the audience is transported under the sea with unique special effects that make you question whether you really are under the sea or watching a stage show. The vibrant colors of the sea life are vividly displayed in the costumes and in the puppet design. The movement of all on stage realistically flows with the underwater ocean current, gently bending and waving. A projection screen the size of the entire stage displays special effects behind the cast members providing depth and animation to the scenery, enhancing the viewer experience. The show is truly beautiful in its colors and eye-catching in its movement.
4. It is only one of two attractions relating to Finding Nemo.
Finding Nemo was just the 5th Disney-Pixar movie to premier, following Toy Story, Toy Story 2, A Bug's Life, and Monsters, Inc. While the movie and its characters have certainly made their mark, Finding Nemo: The Big Blue…and Beyond! is only one of two attractions that can be found at Walt Disney World that relate to the films. The other attraction, The Seas with Nemo & Friends, can be found at EPCOT. If you love Nemo and friends, this show is absolutely a must-see!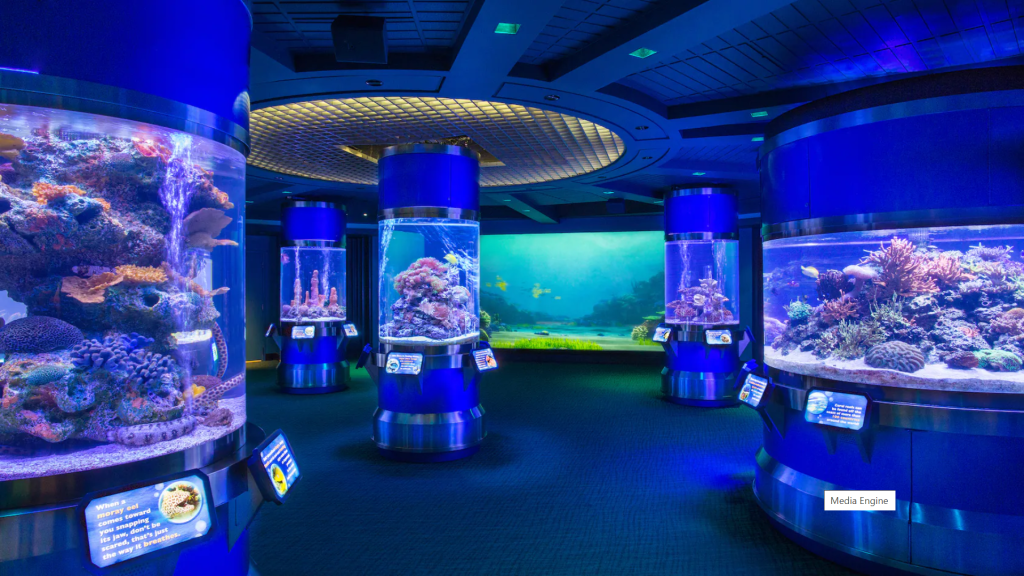 5. It consistently has a low wait time.
When you notice that an attraction consistently has a low wait time, even during busy seasons, you may wonder if there is a reason: is it not really entertaining or worth your time? This is not the case for Finding Nemo: The Big Blue…and Beyond!. The theater seats 1,500 people, so combined with specified show times, the queue is able to empty when the theater doors open making your wait time for this amazing show very quick. Users of Genie+ may reserve a lightning lane for even faster seating.  Once inside, enjoy the break from walking all over Disney's largest theme park and the cool 68-degree air conditioning!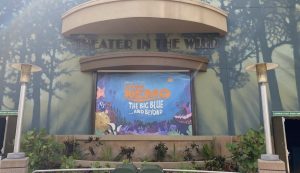 While Animal Kingdom may not be known for its quantity of attractions, there are many can't-miss attractions and shows at this park that easily make for a full-day itinerary, including Finding Nemo: The Big Blue…and Beyond! Have you seen this unique and entertaining show? What is your favorite part of this puppet-filled performance? Let us know in the comments below!
Featured Photo by HarshLight (CC BY 2.0)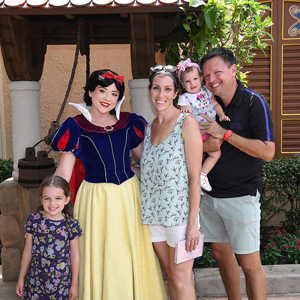 Written by
Shelley Wehler
Contributing Writer
Shelley is a stay-at-home mother of two girls living outside of Charlotte, North Carolina. Her love of all things Disney has grown even more as she sees the magic come alive through the lens of her young daughters. She spends her free time keeping up with the latest in Disney news and daydreaming of her next trip to the parks!