If you have ever spent time in the Disney parks you may notice that the wait times posted in the My Disney Experience app and your actual experience inside of the attraction lines are different. This begs the question, how accurate are the wait times in the My Disney Experience app?
Early in the morning and later in the evening, the wait times that are listed in the Disney app will be relatively accurate. However, many guests report that wait times will be higher than their actual wait. There are a couple of reasons that Disney inflates the wait times inside of the app, which we will dive into now.
Guest Experience
Have you ever heard of under promise and over deliver? That is exactly what Disney's goal is when it comes to over inflating their wait times in the My Disney Experience app.
If guests were told to anticipate a wait of 15 minutes for an attraction and it took longer, guests would become frustrated, as they may have dining reservations or other attractions they are trying to get to. However, if Disney posted a 25 minute wait and guests were to board the attraction vehicle in 17 minutes, they would be elated because now they have extra time.
Disney is always trying to improve guests' experiences in the parks, even psychologically. Disney wants guests to feel excited about getting something when riding an attraction, not frustrated that they may be missing out on other things.
Drive Traffic
Another reason that the wait times become inflated in the afternoons is to drive crowds and traffic into different areas of the parks. Guests will be less likely to head over to a popular attraction if there is an estimated wait of 75 minutes. However, those guests that are in line for that ride will not typically experience that long of a wait. They may experience 15 minutes less, and even up to 40 minutes off of the estimated wait times that are posted in the My Disney Experience app.
How To Get Accurate Wait Times
Those hardcore Disney veterans will probably be able to decipher the more accurate wait times through the experience of waiting in the queues. However, for those that are not as well versed in the unique language of the My Disney Experience app wait times, there is another app that may help you while in the park.
TouringPlans has created the Lines app, which is another app that can assist guests a in getting accurate wait times. This app uses data from the last few months and trends from the day to create actual wait times, and tend to be more accurate than the My Disney Experience App. It is a paid subscription unlike Disney's free app, however it can be beneficial in planning out your day in the park if you wish.
Your Experience
Have you ever experienced a shorter wait time than what was posted in the My Disney Experience app? Do you use third party apps to get more accurate wait times when in the Disney parks? Let us know in the comments below!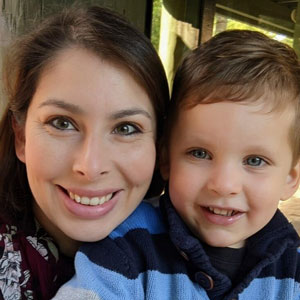 Written by
Rachel Van Norman
Contributing Writer
Rachel fell deeply in love with all things Disney as a little girl. Now as a wife and a mother herself, she shares this Disney obsession with her son and everyone around her. From her love of princesses to eating all the Disney food, Rachel spends her time radiating Disney magic and keeping everyone up to date on Disney news.