runDisney has recently celebrated its 30th anniversary commemorating decades of miles run at the "Most Magical Place on Earth." If you have ever researched a runDisney race you may have found a few peculiar things about these running races of various distances. They are often more expensive than perhaps your local amateur race yet they are so in-demand that they often sell out in just hours! So, what is so special about a runDisney race that attracts runners from all over the world?
The Location
Many runners use their hobby of running to participate in races as a way to see other destinations and it goes without saying that Walt Disney World and Disneyland are most certainly special locations. With runDisney races, it's not just about the resort stay or post-race park visit. During a runDisney race, runners are guaranteed to run through at least one park in every race! If you complete the full marathon, you will run through all four Walt Disney World Parks! Imagine having access to the parks before visiting hours just as the sun is rising. It's a unique opportunity and one that is popular and meaningful to mouseketeers of all ages.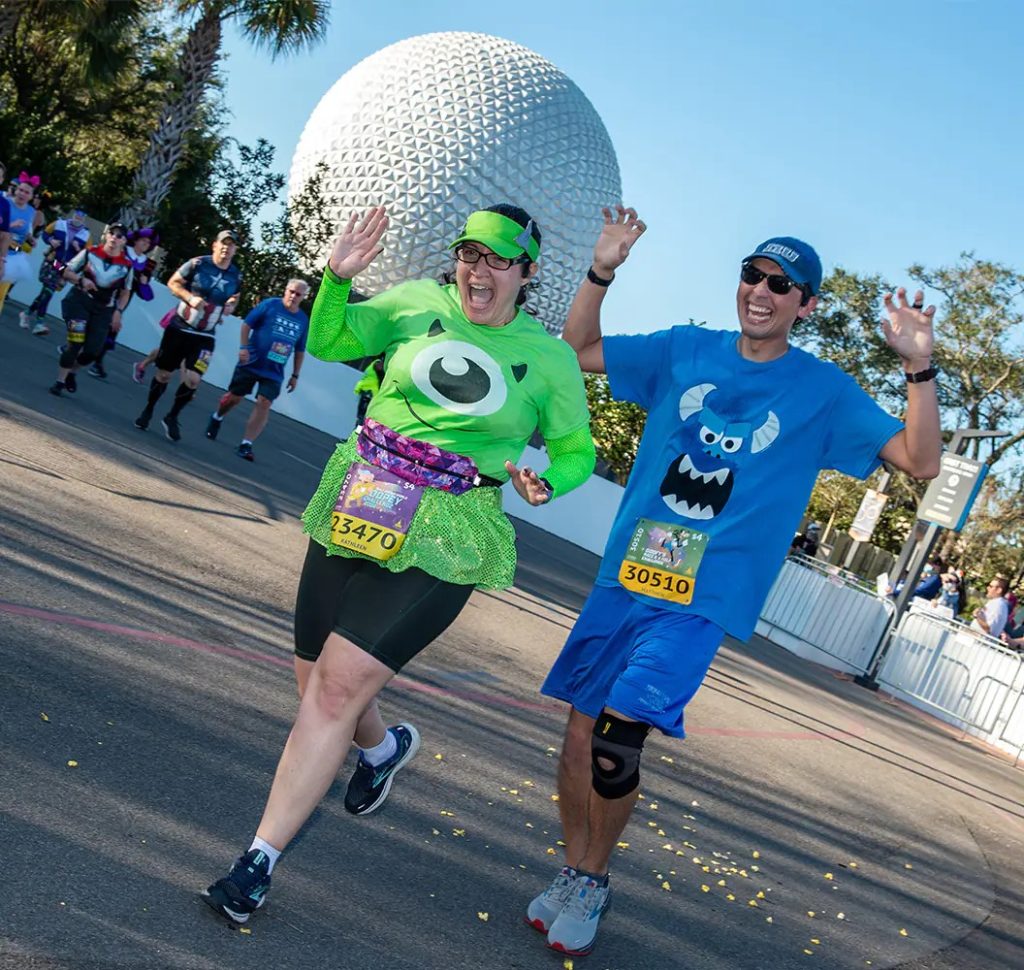 The Characters
Another thing that sets runDisney races apart from other road races is the opportunity to meet characters and get your photo taken with them during the race! That's right – the clock may still be ticking, but racers are welcome to join as many PhotoPass queues as they wish along the race route, as long as they finish before the maximum allotted time. The characters available are sometimes ones that you don't always get the chance to see up close inside of the parks, so stopping for a photo opp is truly a special experience, especially when you have Cinderella's Castle or Spaceship Earth in the background!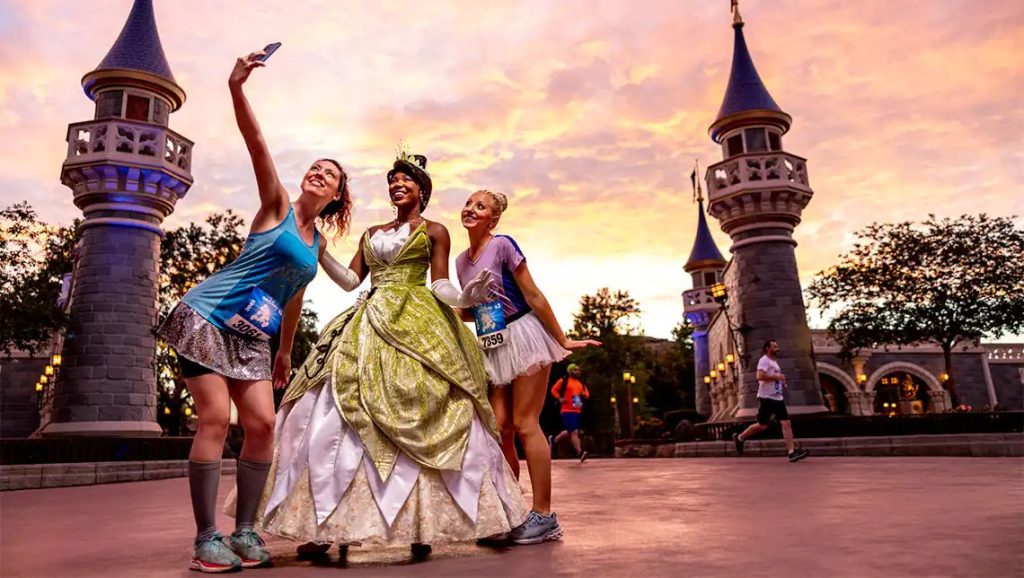 The Costumes
If you've participated in a themed running race, some participants enjoy dressing to the theme – Retro Runs, Snowman Dashes, Color Me Green 5Ks to name a few. But, in line with the enthusiasm exuded by runDisney participants is their effort in creating comfortable (or not) costumes in which to complete their race. From princesses in tutus and crowns, to villains in capes, to Minnie ears and polka dots, the colorful costumes worn by runDisney participants make the experience that much more magical. There is actually a returning participant named "Running Jack Sparrow" that is frequently spotted at the start line.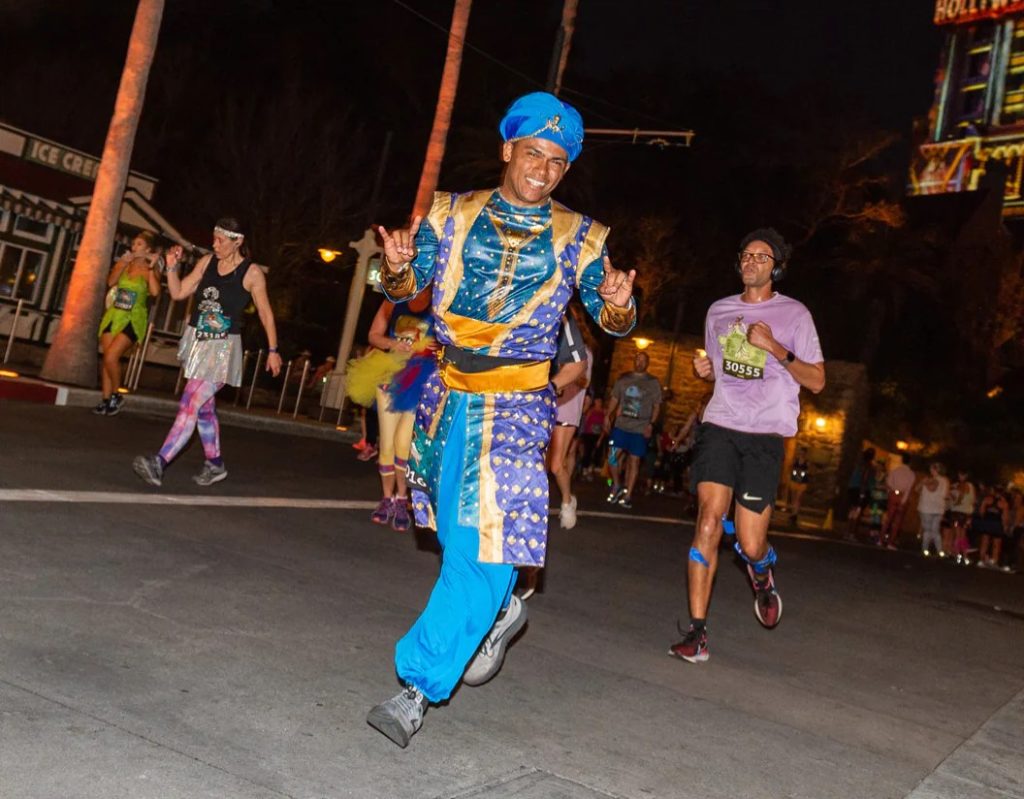 The Challenges
Sure there are many people that train yearly for both long and short running races, but do you know many people that plan to run them all in one weekend? Each runDisney race weekend offers a challenge to racers to complete multiple races in consecutive days! Each weekend's theme varies as do the distances, but the longest challenge occurs on marathon weekend each January when runners set out to complete the Dopey Challenge: a 5K, 10K, half marathon, and full marathon in 4 consecutive days! For dedicated runners, completing the Dopey Challenge, and other runDisney challenges, is like a badge of honor, pushing the body to its limits. The runDisney challenges are unique and result in receiving a lot of bragging rights and an additional finisher medal.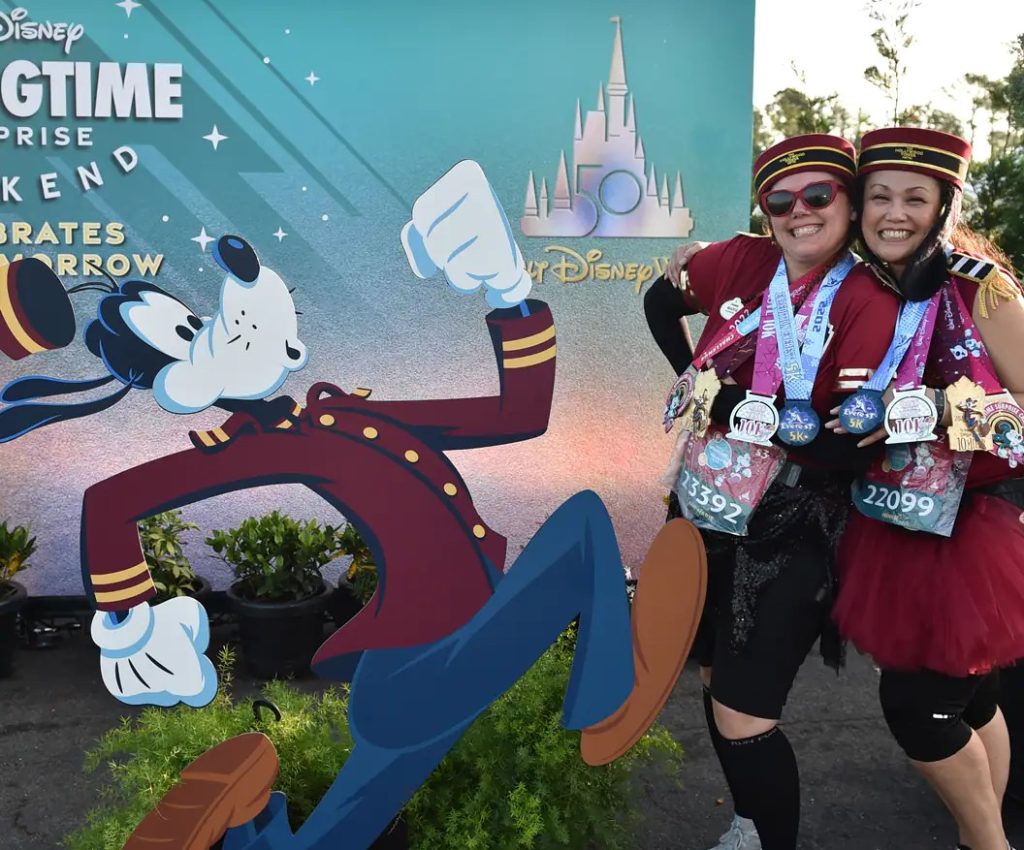 The Medals
Speaking of medals, runDisney finisher medals are among the most beautiful there are for races of all distances. They are carefully designed to match the theme of the races and the details, coloring, and associated pride make them true collector's items. Since the theme of the races changes with each one every year, some runners return time after time to collect more of these distinctive medals for their at-home display.
RunDisney always promises a memorable experience no matter which distance you choose to run. From the race course to the characters to the finisher medals, completing at least one runDisney race is on my Disney bucket list and I wonder if it is on yours, too? Have you ever completed a runDisney race? Tell us about your experience in the comments below!
Featured Photo by Disney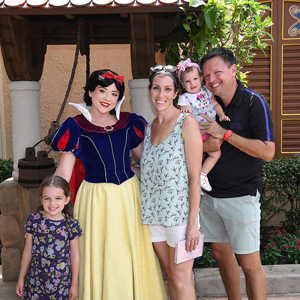 Written by
Shelley Wehler
Contributing Writer
Shelley is a stay-at-home mother of two girls living outside of Charlotte, North Carolina. Her love of all things Disney has grown even more as she sees the magic come alive through the lens of her young daughters. She spends her free time keeping up with the latest in Disney news and daydreaming of her next trip to the parks!