Your first Disney Vacation Club stay is an exciting time, and marks a milestone for many pixie dust seeking travelers! You may even find yourself distinguishing your Disney trips by when you starting staying in Disney Vacation Club Villas instead of usual hotel rooms. Knowing what to expect can make your first Disney Vacation Club resort stay even more magical.
Planning Your First Disney Vacation Club Resort Stay
A little bit of prep work can go a long way to make your first Disney Vacation Club resort stay as magical as possible.
Pick A Disney Vacation Club Resort
The first step is to choose the Disney Vacation Club resort that works best for your plans. Majority of the DVC resorts are located at Walt Disney World, and for a first DVC stay I would definitely suggest you choose a Disney World property. All of the resorts are gorgeous, so you really cannot go wrong! Here are a few considerations to help make a choices from your options: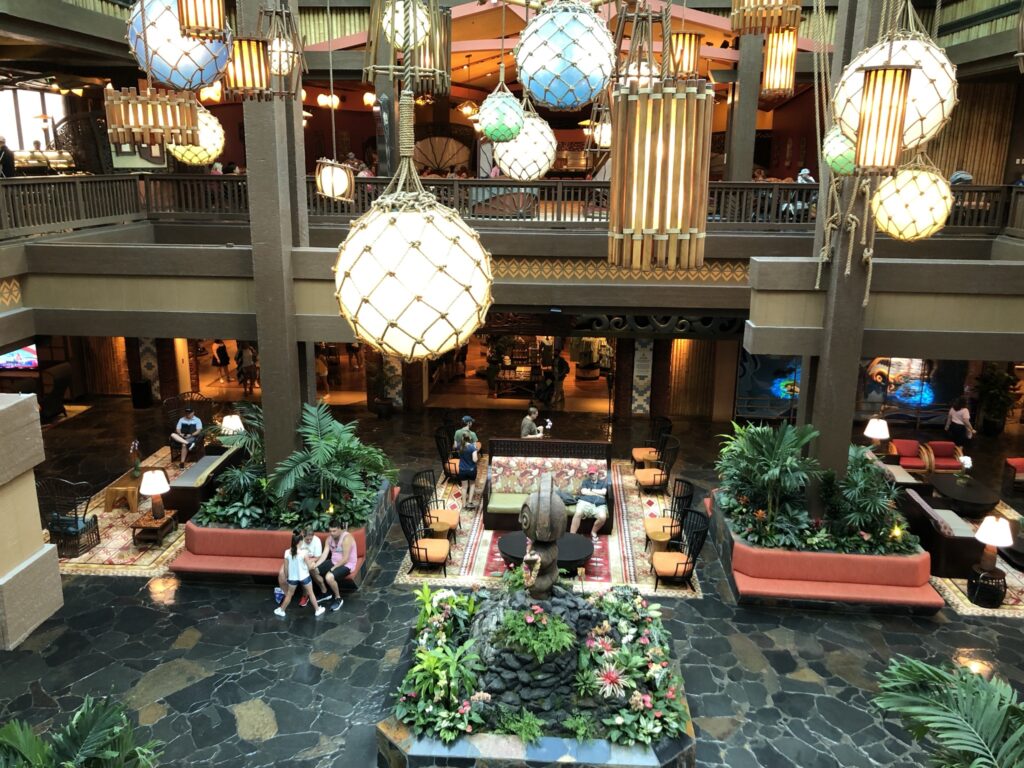 Be sure to make use of DVC Shop's resort overviews to get a sense of the history, theming, and offerings of the resort. The photo galleries are particularly helpful!
Choose A Disney Vacation Club Villa Size
Once you have decided on the resort, you would like to stay at, next you need to pick the villa size that makes the most sense for your travel party. The size of your travel party will usually be the main factor in determining the villa size best suited for your vacation. Disney Vacation Club Villas are generally available as deluxe studios, one bedroom villas, two bedroom villas, and three bedroom grand villas. As you probably suspect, the rooms scale up in size accordingly.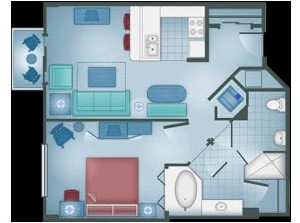 Studios are the smallest and usually accommodate up to four to five total guests, often in a little more than 350 square feet. Deluxe studios are reminiscent of hotel rooms at Walt Disney World resorts, but usually offer a bit more space to spread out and come with a kitchenette. One bedroom villas sleep the same amount of guests, but in much roomier accommodations than the studios with between 700 and 800 total square feet at most resorts. All villas larger than studios are equipped with a full kitchen instead of just a kitchenette, which really helps make your vacation stay feel more like home. Two bedroom villas sleep up to 8 or 9 guests and almost all over 1,000 square feet large. And finally three bedroom grand villas all accommodate up to 12 guests in a truly massive space–at least 2,000 square feet.
DVC Shop has all of the information you need to make choosing a villa size simple. If you value having space to sprawl out, read the comparison of DVC room sizes. And DVC Shop has all of the floor plans for each Disney Vacation Club resort available for you to review. If you are renting DVC points for your first stay, experts at DVC Shop are also available to help you every step of the way.
Arriving At Your First Disney Vacation Club Resort Stay
After you have completed your planning and made your Disney Vacation Club booking, it is time for vacation!
Disney Vacation Club: Differences From A Hotel Stay
If you are used to staying on property at Walt Disney World in one of their hotels, there are a few differences with a Disney Vacation Club resort stay. Some aspects are the same, such as Disney Vacation Club villas guests have access to extended evening hours just like deluxe hotel guests, but there are distinctions between staying at a deluxe hotel and a Disney Vacation Club villa. If you interact with Cast Members at the front desk, they may greet you by saying "welcome home", which is one of my favorite extra touches of magic specific to a Disney Vacation Club resort stay.
Amenities In Your Room: Kitchen And Laundry
First, your room will feel noticeably different from a usual hotel room. If you consulted the floor plans, you will notice some amenities not offered to standard hotel guests. Deluxe studios come with a kitchenette, and larger villas all come with a full kitchen. This is a huge perk if you like having snacks in your room, and taking leftovers back to your room with you after a Disney meal. Kitchens can also help you save hundreds of dollars over the course of a Disney Vacation. Eating just a single meal per day at your resort is an extremely effective tactic to save some money, and with grocery delivery services available it is easy to stock up on staples. Even when staying in a deluxe studio without a full kitchen, you have a microwave and mini-refrigerator in your room. I usually stay in deluxe studios and still make use of the kitchenette for breakfast, snacks, and drinks. Purchasing water or soda from a grocery store and keeping it in your room is much less expensive than buying drinks in the theme parks!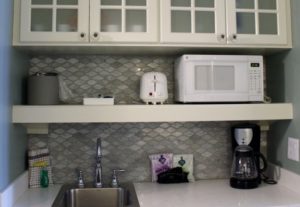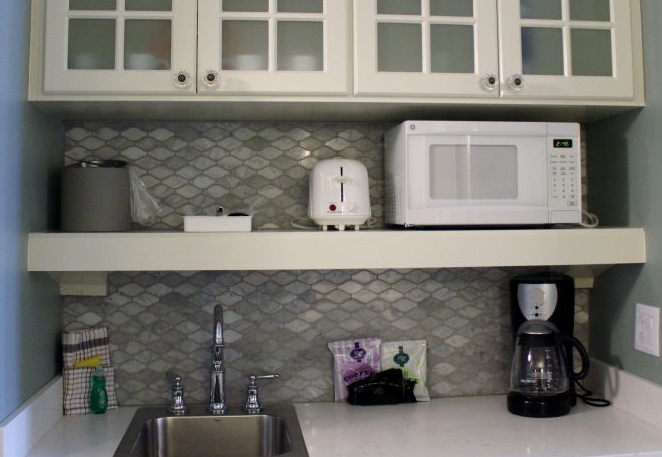 Next, if you are staying in a one bedroom villa or larger, you will also have a full sized washer and dryer in your room. Doing laundry while on vacation may not sound so magical, but having this available is a huge perk if you choose to use it. The accessibility of free laundry, and the ease of having it in your room, makes it much more feasible to pack light! You don't necessarily have to bring so many clothes if you know you can comfortably do laundry while relaxing in your room. Guests staying in deluxe studios do not have laundry in their room, but you still do have access to free laundry in the resort. Inquire with the front desk about the location of the laundry room for your use.
Housekeeping, or "mousekeeping" as they are affectionately nicknamed, is different for a Disney Vacation Club stay than a standard Disney hotel stay. When using Vacation Points to book a DVC stay there is no daily housekeeping service like you may be used to at a hotel. That being said, with free laundry it is simple to refresh your towels yourself if you desire.
Parking For Disney Vacation Club Resort Stays
If you have your own vehicle or are renting a car, there is good news! In a vast majority of cases, you will not pay the overnight fee to park your vehicle at the resort. For deluxe resorts, hotel guests currently pay $25 to park overnight, but Disney Vacation Club Villa guests using Vacation Points to book their stay do not pay to park. This also extends to every person that is a registered guest in the room. If you are staying in a three bedroom grand villa, every registered guest could bring a vehicle if they choose and not pay to park.
Relax And Enjoy The Disney Vacation Club Resort
Be sure to plan some time to enjoy your Disney Vacation Club resort. Sit on your balcony and take in the breathtaking views. Enjoy your pool and wonderful dining options. Sit in the immaculately themed lobby while eating a snack. Many of us head to Walt Disney World to enjoy the theme parks–I know I am that way! But be sure to soak in the atmosphere of your resort and take some time to relax. You get to appreciate the lush resort, and being fully recharged will help you make the most of your park days.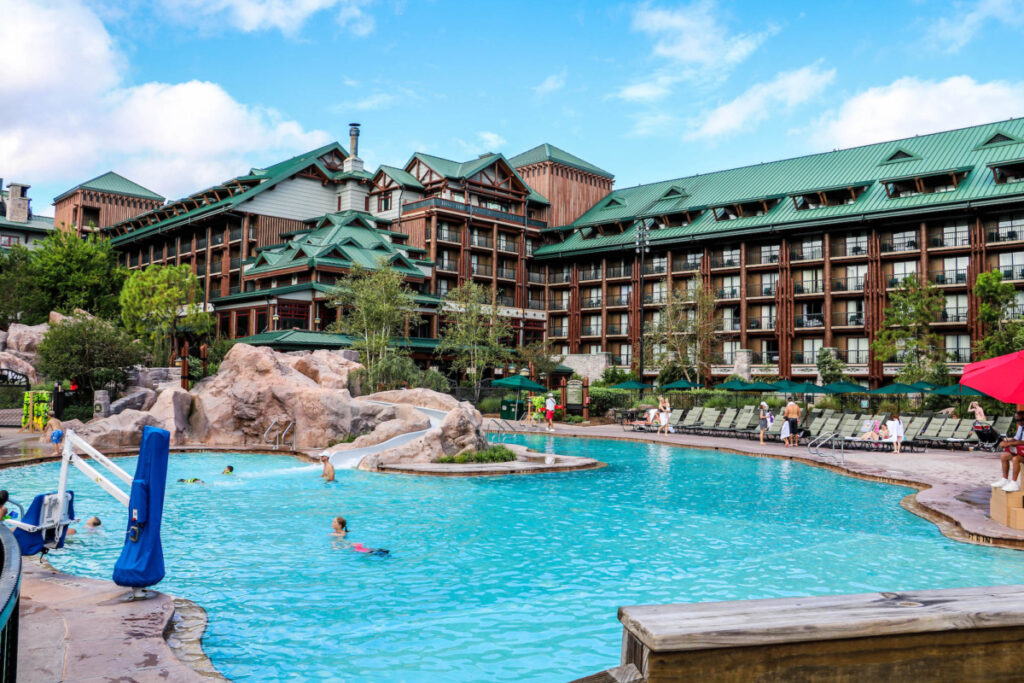 Over the coming weeks, continue to check out the DVC Shop Blog for more helpful information about your first Disney Vacation Club resort stay. We will be highlighting each individual resort to provide details about the unique features each has to offer. You won't want to miss this insider scoop!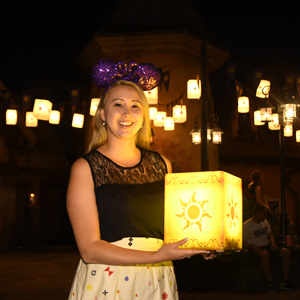 Written by
Jacqueline R.
Contributing Writer
Jacqueline is a PhD scientist with a passion for synthesizing detailed information in an understandable format. She is a Disney Vacation Club owner, overall Disney fan, and the primary content creator on the YouTube channel Pixie Dust PhD.