RunDisney may sound like what you normally do when you enter the parks and you hurry to conquer your daily itinerary, but it's actually it's own leg of the Disney franchise that provides the opportunity to complete running races in Walt Disney World! For runners who are Disney fans, this pairing is truly a dream come true. Each year, these events inspire many non-runners to train to become one!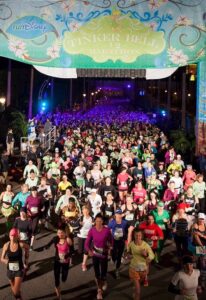 RunDisney puts on several running weekends throughout the year to bring runners to the Most Magical Place on Earth beginning with the runDisney Marathon Weekend in January, followed by the Disney Princess Half Marathon Weekend in February, runDisney Springtime Surprise Weekend in late March or early April, and the Disney Wine and Dine Half Marathon Weekend in early November. Each of these weekend events offers races at varying lengths beginning at 5K (3.1 miles) and challenges where runners can choose to participate in multiple races. Coming to the Princess Half Marathon weekend in 2022 is the first non-running event – Sunrise Yoga in front of Cinderella's Castle, so stay tuned to see if this is offered during other race weekends in 2022 as well!  The best news is that all races will take you through at least one of the parks. If you are brave enough attempt the marathon, the course will take you through all four Walt Disney World parks!
While the location and scenery of each of these races are a big draw to runners from around the globe, the beautifully designed finisher medals are highly sought after and collected by runDisney participants. You are also permitted to wear costumes while racing as long as they are within the race rules and characters are often sighted along the race route cheering you on! These races are very popular and often sell out quickly!  With Covid-19 protocols still in place, a virtual option for the races has been offered and even some of those have sold out.  The best advice is to register early as well as book your accommodations early since thousands of other runners will also be visiting Walt Disney World in the days before and after the races.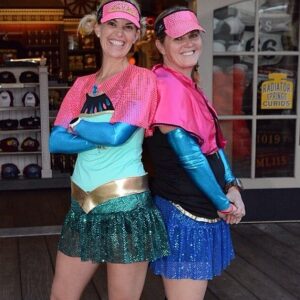 Were you lucky enough to secure a spot in the Disney Wine and Dine Half Marathon events this weekend? Happening November 4 through 7, this villain-themed event coincides with some of the final days of Epcot's Food and Wine Festival which concludes on November 20. This year there is also an exclusive post-race party for half-marathon and challenge participants that lasts from 9:30pm-12:30am. Family and friends of the runners are invited to purchase tickets to this event for $89 each and party attendees may begin to enter the park at 5:00pm giving you plenty of time to enjoy Epcot!
As you can see, runDisney is another unique experience within Walt Disney World, and if you're like me, then participating in one of these races is on your Disney bucket list! Whether you snagged an entry to one of the in-person races, signed up for a virtual race, or are inspired to begin your journey to be able to complete one of these races some day, your normal podcast or exercise playlist won't do for an event as magical as this. Consider these adding these Disney songs to your runDisney playlist to keep moving, motivated, and magnificently smiling from start to finish! This list includes a little of everything from everyone's favorite nanny Mary Poppins to the fierceness of The Descendants and from the inspiring Disney Princesses to the conquests of Star Wars, Indiana Jones, and the Pirates of the Caribbean. Take a look and then a listen below!
Star Wars Main Theme
 Immortals by Fall Out Boy from "Big Hero 6"
Friend Like Me from Live Action "Aladdin"
I've Got a Dream from "Tangled"
Zero to Hero from "Hercules"
Be Our Guest from "Beauty and the Beast"
Zero by Imagine Dragons from "Ralph Breaks the Internet"
Indiana Jones Theme
The Black Pearl from "The Pirates of the Caribbean"
When We're Human from "The Princess and the Frog"
Under the Sea from "The Little Mermaid"
Hawaiian Roller Coaster from "Lilo and Stich"
One Jump Ahead from Live Action "Aladdin"
Into the Unknown by Panic at the Disco from "Frozen 2"
What's my Name from "Descendants 2"
I Just Can't Wait to be King from "The Lion King"
Supercalifragilisticexpialidocious from "Mary Poppins"
Dig a Little Deeper from "The Princess and the Frog"
Happily Ever After by Jordan Fisher and Angie K, theme from the previous nighttime spectacular at Magic Kingdom
Something that I Want by Grace Potter from "Tangled"
Even if you aren't a runner, play these songs in your car, while your cooking dinner, or doing work in the garden and you'll find you'll be tapping your toes and singing along! If you'd like to listen to this playlist, you can find it here on Spotify where it is available to listen and even download for users of the app.
Do you have any Disney favorites on your running playlist?  Which songs did we leave out?  Let us know in the comments below!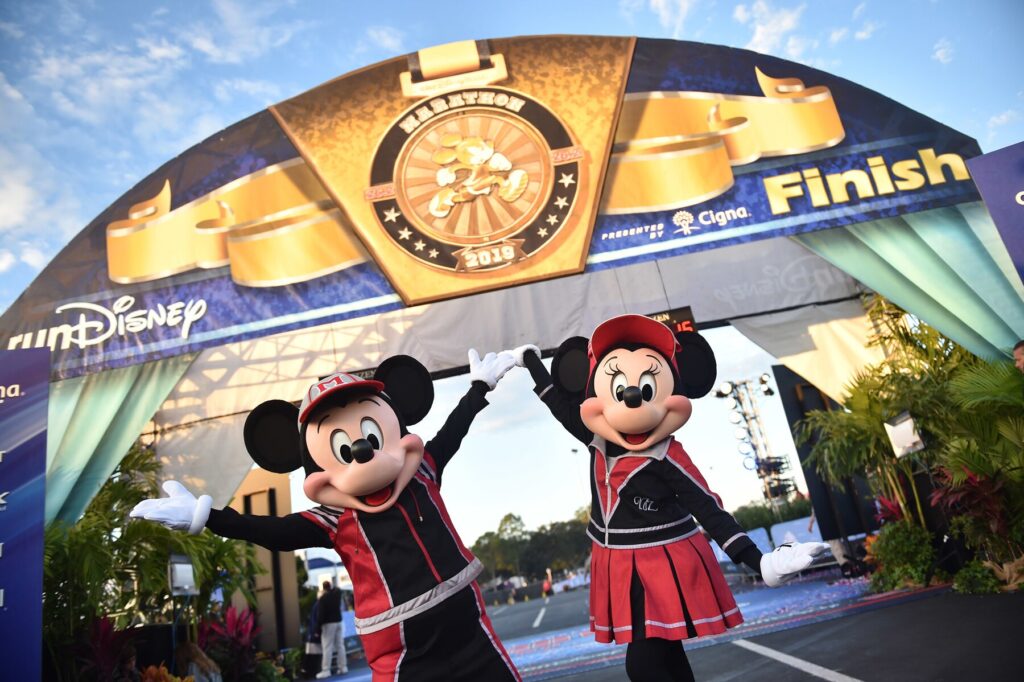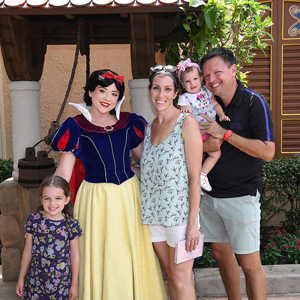 Written by
Shelley Wehler
Contributing Writer
Shelley is a stay-at-home mother of two girls living outside of Charlotte, North Carolina. Her love of all things Disney has grown even more as she sees the magic come alive through the lens of her young daughters. She spends her free time keeping up with the latest in Disney news and daydreaming of her next trip to the parks!