Walt Disney World is more than just rides. One of the biggest aspects of the parks are their shows and sense of showmanship. Walt Disney himself considered Disneyland to be a stage, and this mindset is seen in every aspect of the Disney parks. Each park at Walt Disney World has a show of some sort. Whether they consist of live actors or animatronics, Disney shows are special attractions that are loved by many. Here is a list of my favorite shows at each park and why I love them so much.
Mickey's Magical Friendship Faire At Magic Kingdom
Magic Kingdom is notorious for its sense of showmanship, and Mickey's Magical Friendship Faire is a show that is the heart of Magic Kingdom. Located on the stage right in front of Cinderella Castle, Mickey's Magical Friendship Faire stars all of your favorite Disney characters as they celebrate.
I love this show because it is the essence of Magic Kingdom. There is no better feeling than walking toward the castle after entering the park and hearing Elsa belting "Let It Go" while magical effects make the stage come alive. I love whenever I catch this show because you can begin watching at any point and it is all equally enthralling. This show stars classic characters like Mickey, Minnie, Goofy, Daisy, and Donald, and also stars favorite princesses like Rapunzel, Tiana, and Elsa. There is something for everyone to enjoy with Mickey's Magical Friendship Faire.
Harmonious At EPCOT
When the sun goes down on EPCOT's World Showcase, be sure to stay tuned for Harmonious. Harmonious is EPCOT's newest nighttime spectacular, and it shouldn't be missed. Using both water from World Showcase Lagoon and fireworks and pyrotechnics, Harmonious tells the story of coming together through common Disney stories and features and overcoming language and cultural barriers.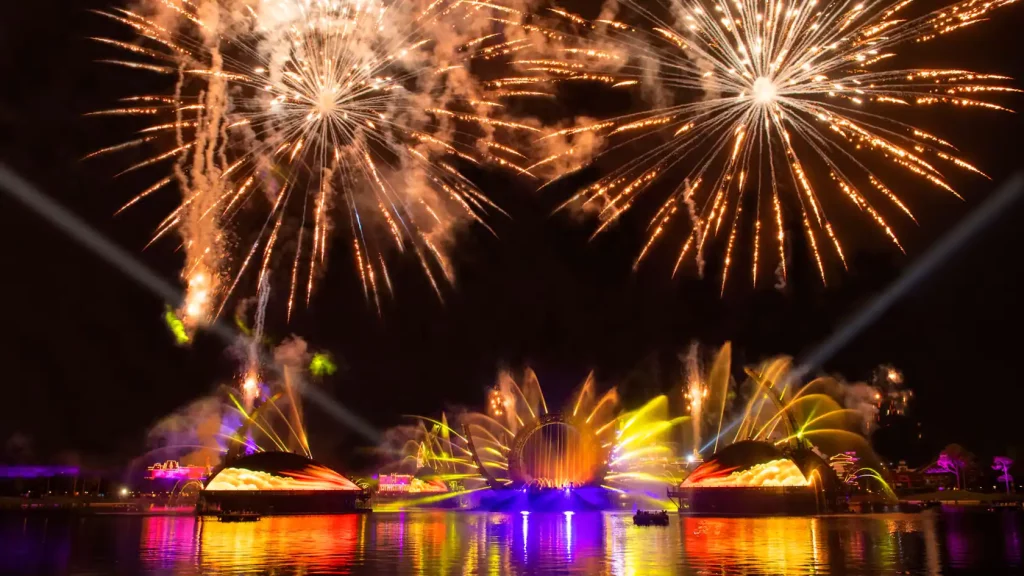 Harmonious is my favorite show to experience at Epcot because I love finding a quiet spot in World Showcase and close my day by simply sitting and watching. All of the different elements that come together to make Harmonious are inspiring and beautiful to watch.
Indiana Jones Epic Stunt Spectacular at Hollywood Studios
Hollywood Studios stays true to its name with Indiana Jones Epic Stunt Spectacular. This fantastical stage show lets you in on Hollywood magic and shows you how stunt people bring together the epic action scenes that we see on the big screen. This show is my favorite at Hollywood Studios, but is also one of my favorites in all of Walt Disney World. Not only is there incredible talent in the stunt people onstage, but there are also great effects and audience participation which make for a fantastic experience and brings the magic of the movies to the stage.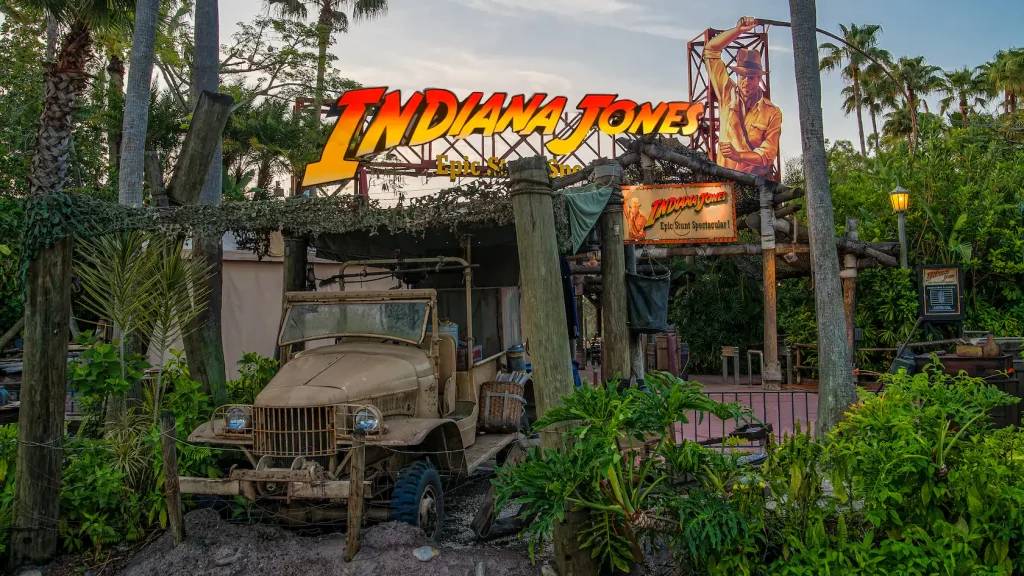 It's Tough To Be A Bug At Animal Kingdom
Animal Kingdom has no shortage of entertainment and has the most shows out of any Disney park. It was really difficult for me to choose which show here is my favorite. In the end, I have to go with It's Tough To Be A Bug. Located in the park's landmark Tree of Life, It's Tough To Be A Bug is a show that has a signature Disney style. This show is a 3-D experience that has interactive elements within the theater itself. The show uses special effects all around the theater, including effects with the seats that the audience sits in. This show mainly takes place on a big screen while the audience watches while wearing 3-D glasses, but there are some animatronic elements as well.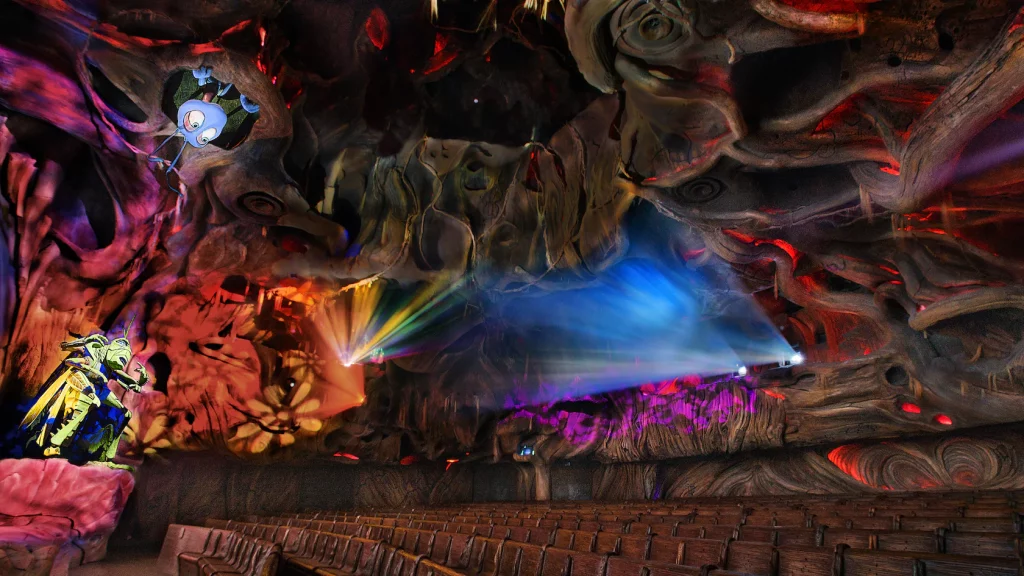 I love this show because it is pure fun. I love the audience's involvement, and you really feel like you are one of the bugs during this show. Every detail that is within the theater works together with the show and really lets the experience come to life.
Walt Disney World has many shows for guests to enjoy. What are your favorite shows at Walt Disney World?
Written by
Megan Woodard
Contributing Writer
Megan was born into a Disney family. Her first trip to Disney World was when she was only 18 months old. Now as an adult, Megan loves to share the magic of Disney with her two toddlers. Keeping up with Disney news and Disney World knowledge is a fun hobby for Megan. Disney World is her favorite place to be and continuously brings back her childhood joy.