Disney World offers limitless options for a perfect date night dinner. You can find a variety of unique and romantic experiences in one of the many restaurants across the parks, resorts and Disney Springs. Consider one of our top five date night restaurant recommendations for your next date night in Disney World!
1. Via Napoli – EPCOT
For a romantic date night that will make you feel like you've been whisked away to Italy for the evening, head on over to Via Napoli Ristorante e Pizzeria. This restaurant is nestled in the Italy Pavilion in EPCOT and offers delicious, authentic Italian fare.
The menu has been thoughtfully crafted by a highly trained culinary team and features Southern Italian cuisine. Share a Neapolitan pizza that has been fired in wood-burning ovens named after the 3 active volcanoes in Italy (Mount Etna, Mount Vesuvius and Stromboli). The desserts, like the Tiramisu or Panna Cotta, are the perfect way to end your meal.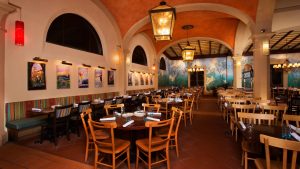 2. Wine Bar George – Disney Springs
You don't have to go into the theme parks to find a delicious and romantic date night meal. Head on over to Disney Springs for an exceptional experience at Wine Bar George where you will find a chic yet rustic setting, patio seating and professional service. 
There are over 140 wines available on the wine list, carefully selected by Master Sommelier George Miliotes. Enjoy expertly paired wine recommendations with a variety of small plates and entrees that are perfect for two. Try the cheese board or charcuterie board for a shared appetizer.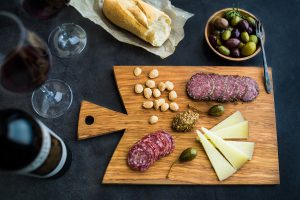 3. Hollywood Brown Derby – Hollywood Studios
For a touch of Tinseltown-inspired elegance on your date night, visit the Hollywood Brown Derby at Hollywood Studios. This upscale restaurant, decorated with dark wood hues and celebrity caricatures, is inspired by the infamous Brown Derby restaurant in Hollywood. 
Menu offerings pay homage to the timeless specialties and cocktails of the Golden Age of Hollywood. Try the Filet Mignon, Duck à l'Orange or the famous Cobb Salad. The Grapefruit Cake is the perfectly decadent dessert, and enough for two – though you may not want to share!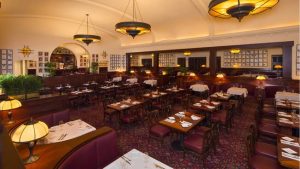 4. California Grill – Contemporary Resort
For artfully crafted food and an unbeatable view, reserve your date night meal at the California Grill. On the 15th floor of Disney's Contemporary Resort, you'll find sweeping views of Seven Seas Lagoon and Magic Kingdom in a modern ambiance with an open kitchen.
In honor of the 50th Anniversary Celebration, a special 3-course menu is currently being offered that includes an appetizer, entree and dessert. The delicious menu of California-inspired fare features sushi, seafood, steak, pork tenderloin and more. For a hearty and decadent meal,, share the 35oz Beef Rib-Eye Tomahawk Steak for Two, paired with Two Year-Aged Gouda Macaroni & Cheese, Grilled Delta Asparagus and Black Garlic Butter.
For an extra special and romantic experience, schedule your dining reservation during a fireworks show at Magic Kingdom for a dazzling view with your dinner. California Grill dims the restaurant lighting and plays the accompanying music for the fireworks show, which you can view through the floor-to-ceiling windows.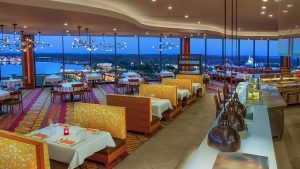 5. Victoria & Albert's – Grand Floridian 
No Disney Date Night list would be complete without mentioning the iconic Victoria & Albert's restaurant in the Grand Floridian Resort & Spa. This is one of the few restaurants to receive the highly prestigious AAA Diamond award, and is famously regarded as an exceptional culinary experience. 
The dining room offers a romantic setting for an elegant date night, but you can also reserve your dining experience in the intimate Queen Victoria's Room or unique Chef's Table. You will receive extraordinary, personalized service as you dine on an exquisite tasting menu crafted by an award-winning culinary team.
The formal environment of this restaurant calls for "semi-formal/formal attire that respects the restaurant's elegant and opulent aesthetic," so dress up in your date night finest for your once-in-a-lifetime experience at Victoria & Albert's.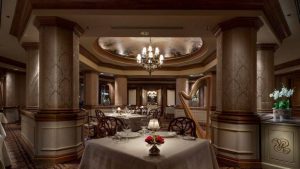 Advance dining reservations are highly recommended for these restaurants. For more Disney Date Night ideas, check out these suggestions for the Perfect Date Night or ideas for celebrating your anniversary at Disney World!
Featured photo by Disney Parks.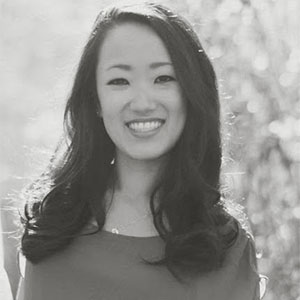 Written by
Leia Cullen
Leia is a proud mom of two boys. She has been in love with Disneyland and Disney World since her first visit to the parks many years ago, and she continues to relive the magic now with her family. She is passionate about creating helpful content that shares news or information about all things Disney, in the hopes it helps others create their own magical moments.