Disney is most definitely for lovers! There is no other, or more special place than Disney World Resorts to celebrate your special anniversary with your loved one. Disney can be a magical place for couples to celebrate and reconnect. Romantic night time firework shows, fine dinning, special accommodations, and gorgeous hotels with special room upgrades, it all adds up to be a romantic way to celebrate your years together. Here are a few ways to celebrate your anniversary at Disney World!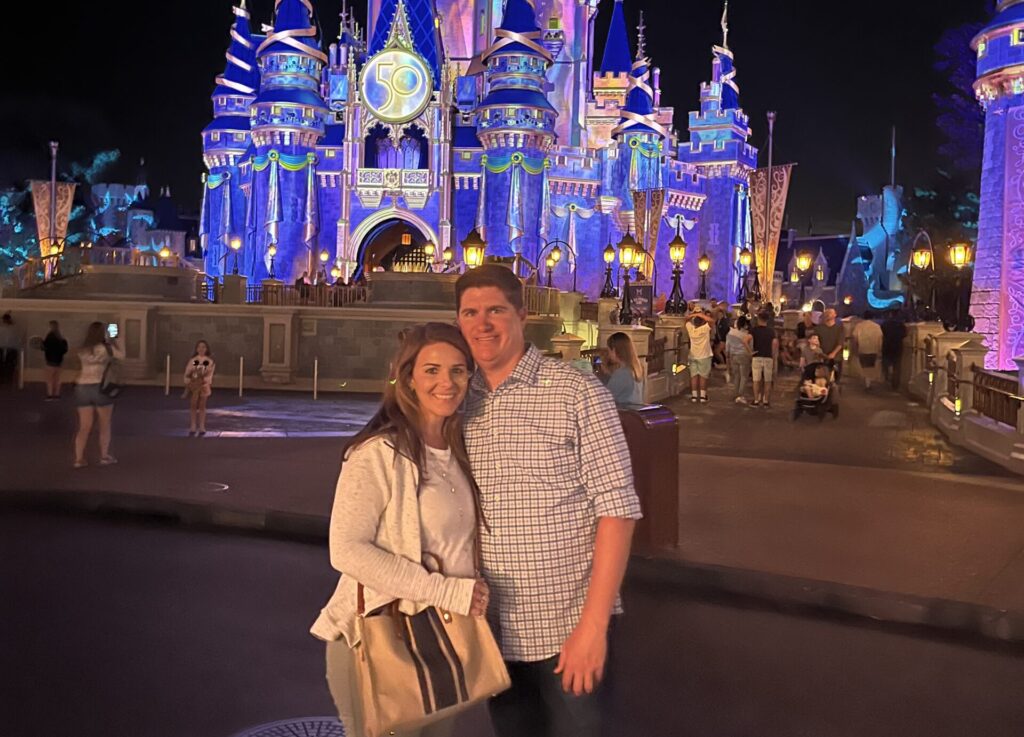 Romantic Night Time Firework Shows
Any of the night time shows at the Disney parks are a great time to snuggle up to your significant other and have a romantic evening. It's a great time to slow down and enjoy a beautiful show. If you are wanting a more intimate showing, you can check out the Ferrytale Fireworks cruise. You can sweeten your night with magical desserts and water views of the Magic Kingdom fireworks. You'll board the Seven Seas Lagoon ferry boat for an unforgettable night on the water!
At Epcot, you can reserve your spot for the Rose & Crown Fireworks package. You will enjoy a delicious dinner lakefront patio while you enjoy the incredible firework show; Harmonious! For another dinner and fireworks show, check out the Celebration at the top: 50th Flavors & Fireworks at Disney's Contemporary Resort. This is a more intimate event with hors d'oeuvres, libations and fireworks! Any of these special viewings are a great way to bring even more romance to your night time fireworks!
Splurge on Your Hotel
Disney has some of the most luxurious hotels that just the décor alone can be breathtaking. If you are celebrating an anniversary at Disney World, it is time to splurge and go for more of the Duluxe Resorts such as Disney's Grand Floridian Resort & Spa. "Victorian elegance meets modern sophistication at this lavish Disney Resort hotel," as described on Disney's website. You can enjoy luxurious massages and watch the evening fireworks with Magic Kingdom just being a walk away. If you want to indulge in a more tropical atmosphere try Disney's Polynesian Village Resort for your romantic getaway. Here you can grab the monorail to Magic Kingdom, and enjoy the succulent tastes of the islands with their amazing restaurants. Every resort offers certain room upgrades such as garden views or enjoy some extra space with villas.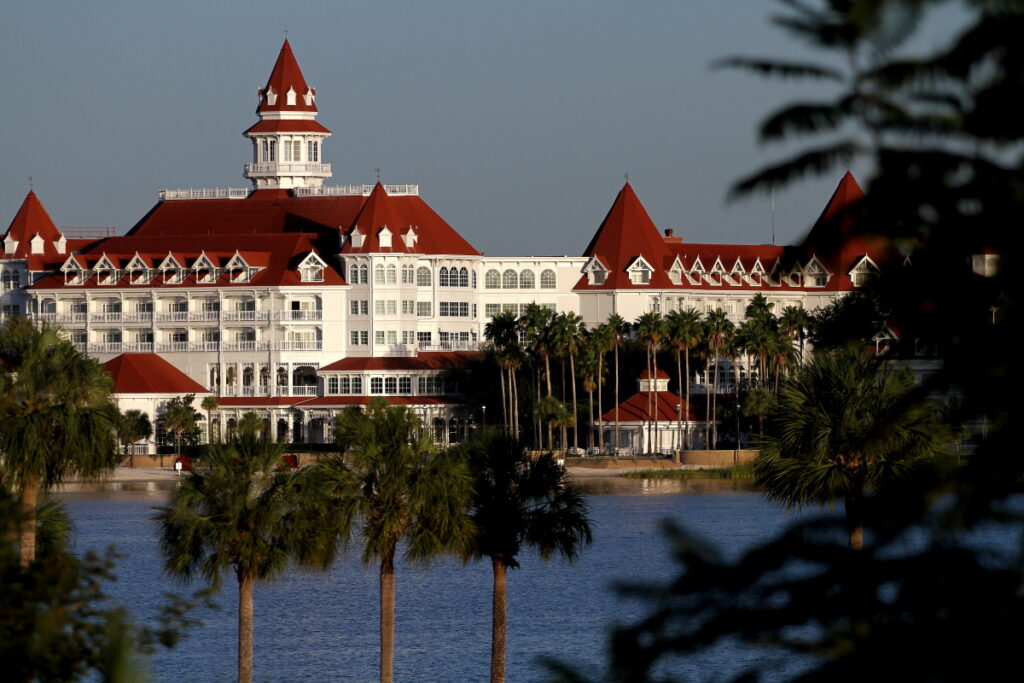 Dinner for Two
Restaurants at Disney are some of the most delicious food and romantic atmosphere. There are so many great restaurants to choose from that will allow you to enjoy a romantic meal together. If you would like a truly magical night, book a dinner at San Angel Inn Restaurante in Epcot. You'll enjoy a Mexican cuisine in an intimate and twilight setting. Be sure to finish your meal with their cheesecake covered in caramel sauce! If you like seafood, try The Boathouse for some waterfront dinning at Disney Springs in the Landing. If you time if right, you can see a firework show just in time for dessert! Whatever restaurant you choose, you will be sure to have an amazing meal with superb service!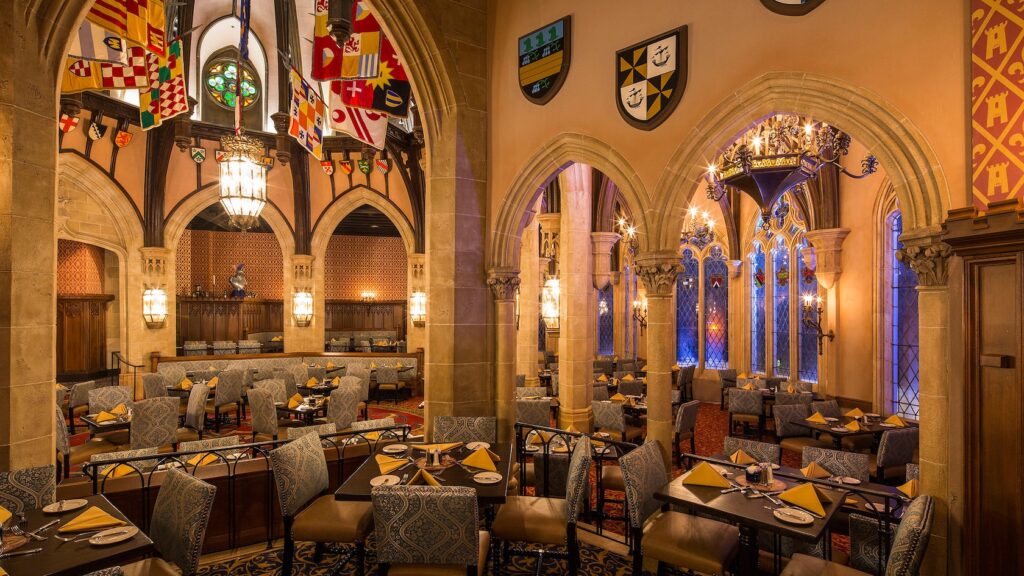 Special Ways to Celebrate
On top of amazing restaurants, romantic firework shows, there is even more special ways to celebrate in both big and small ways. Be sure to grab an anniversary pin and write how many years you are celebrating, let everyone join in on congratulating your happiness together by wearing it front and center! At Disney's Port Orleans Resort, you can get a horse drawn carriage ride along the path of the Sassagoula River. If a more relaxing day is what you and your partner need consider a spa day, several resort spa's offer couple massages. Make sure you splurge on special desserts throughout the parks, there is nothing sweeter then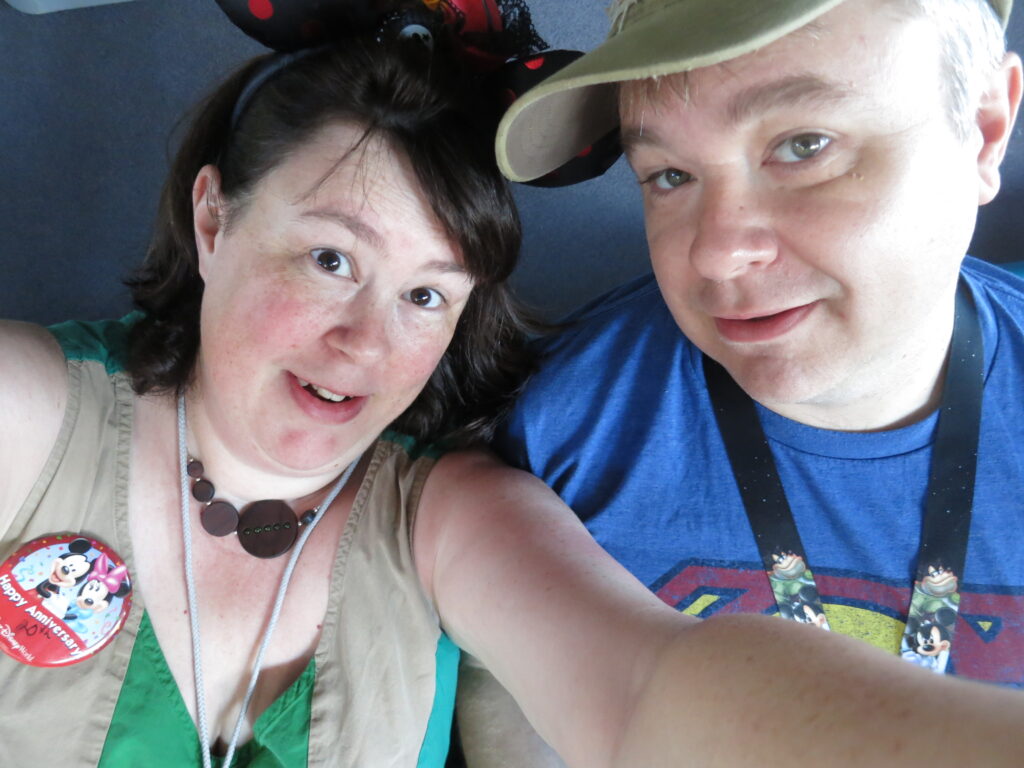 However you choose to celebrate your love, Disney World Resort is the place to do it! You will enjoy an array of romantic firework shows, you can enjoy relaxing spa packages or a horse drawn carriage, along with some delicious and romantic meals. Enjoy celebrating your love like Mickey and Minnie Mouse!
Written by
Erin Bonsall
Contributing Writer
Erin is a stay at home mom of 4 little boys outside Charlotte, NC. She remembers one magical Disney trip at a young age, but having children made her want to bring her own kids to the happiest place on earth! One trip 7 years ago started a love for everything Disney! Now her family visits Disney World as much as possible and it is their favorite place to make magical memories!