We have all been there or seen it; the fighting couple, the throwing a fit toddler, the annoyed teenager, the overly hot and stressed out parent. Any big vacation can be stressful to plan, and also to be on. But have no fear, Disney can be a relaxing and a stress free vacation! From planning ahead, packing accordingly and a few more tips along the way, your magical and relaxing trip is close! A stress-free Disney vacation is the only way to enjoy your magical time in the parks!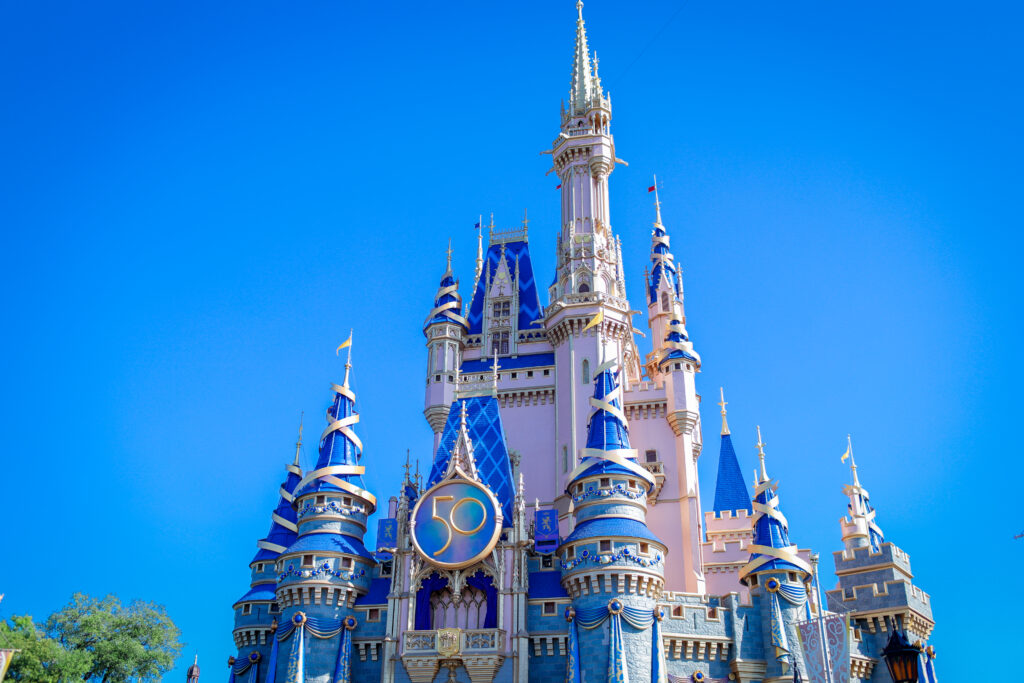 Plan Accordingly
The first and most important part of planning a stress-free Disney vacation is the planning ahead, of course! Before you go on your magical Disney vacation, make sure you plan out what each day will look like. What parks are you going to? What do you want to do for meals? Make dining reservations in advance. You do not want to be making dinner reservations with everyone "hangry" and there are wait times above an hour. Make sure you take your time and don't push anyone past their limits. Know what your must-do's are and plan around those first so you can be less stressed the rest of the day. The My Disney Experience App will be your best resource for planning ahead.
Pack for All Weather Conditions!
As we all know, no matter the time of year Florida can throw any kind of weather at you! You will spend a huge amount of time outside walking, so planning for all weather conditions is important. Always pack a sweatshirt or cardigan for those colder mornings and when it cools off at night. You can always tie it around your waist when you're not wearing it. Pack a hat and sunblock; you will want to keep the strong Florida rays off your face. Be sure to bring a poncho for those unexpected pop up rain showers.
Although looking cute it nice, choosing comfortable clothing is a wiser choice! That goes for footwear as well. Sneakers that can make it all day without pinching your toes is a must. To hold all your gear to prepare for these weather conditions, bring a comfortable backpack. Something that is easy to wear on rides and get in and out of without a hassle. Also, for those hot days make the portable handheld fan purchase. It will cool you down during line waiting.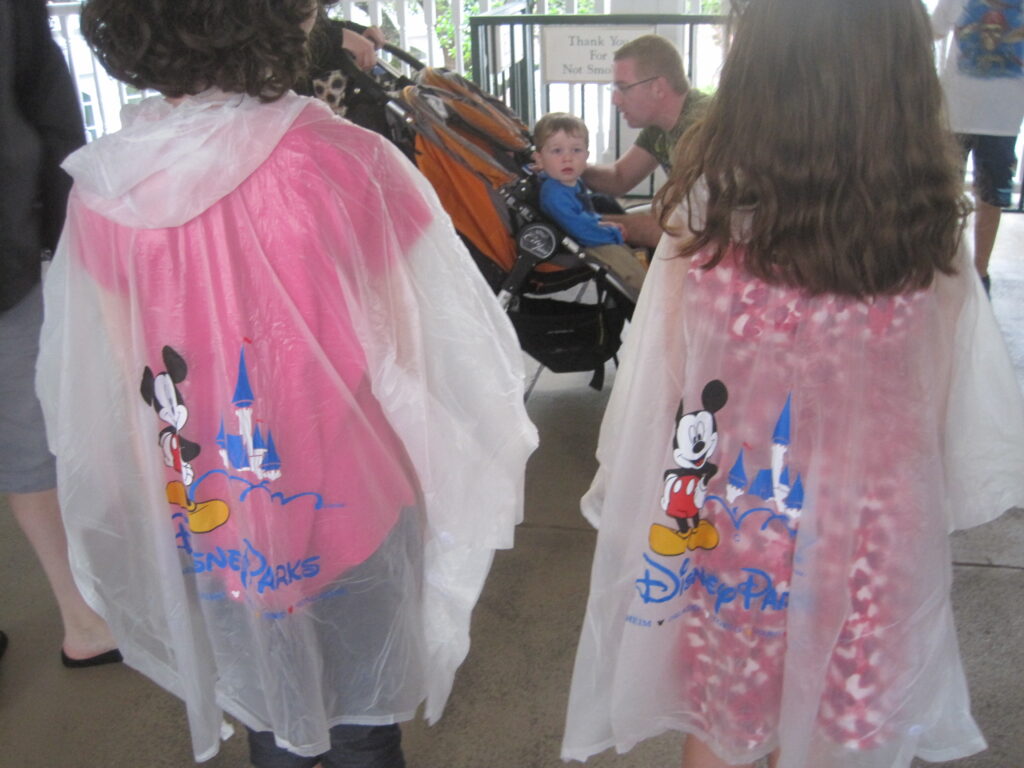 Don't Get Hangry!
The worst thing is being in the hot sun with hangry family members! Pack and plan so you don't have your loved ones turning into a hangry monster before your eyes. The lines can be long so pack snacks while you wait. Pack a hardy lunch or dinner if you are bringing your own food. Always get in line or do your mobile ordering BEFORE anyone gets too hungry. Lines and wait times can be long, so making sure you get your food before anyone gets upset is ideal! Also remember to show up 20-30 minutes before reservations, this will assure you will be seated closest to your reservation time.
**Super tip: Freeze water bottles and pack several, they'll melt throughout the day and this will allow you to always have cold water!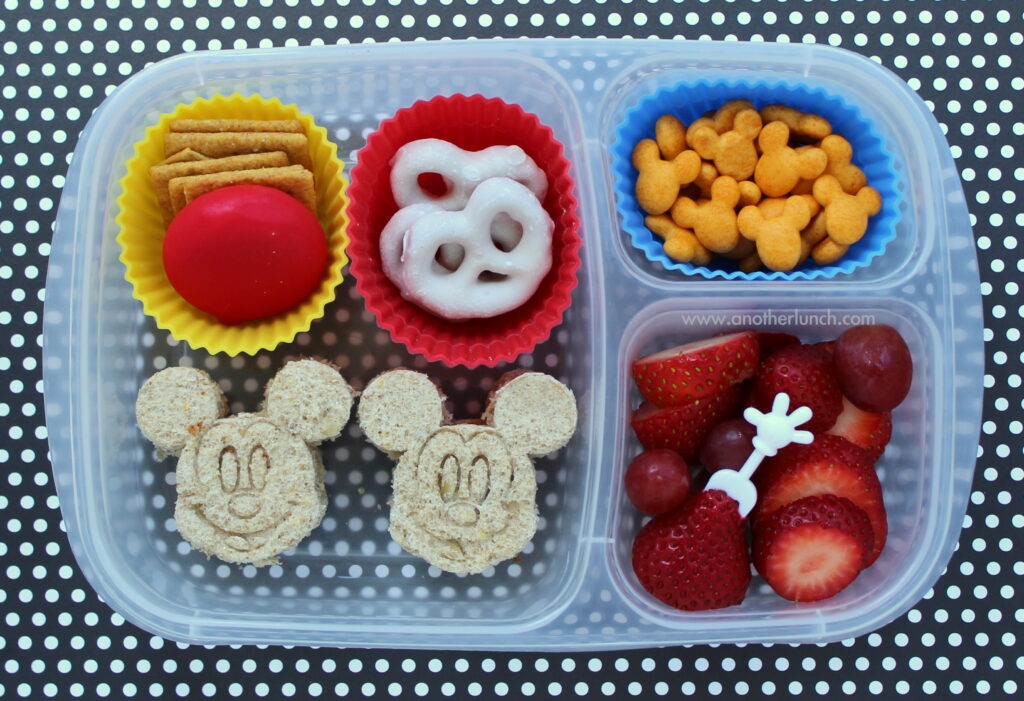 Don't Sweat the Small Stuff
Remember, this is a once in a lifetime magical Disney vacation, and it deserves to be stress-free for everyone! Try to relax and take in the moments. Don't worry about getting every ride in, catching every show, just go with the flow! Some days you may be moving slower and need more stops, so do just that! Listen to your family members needs and wants, don't push anyone past their limits.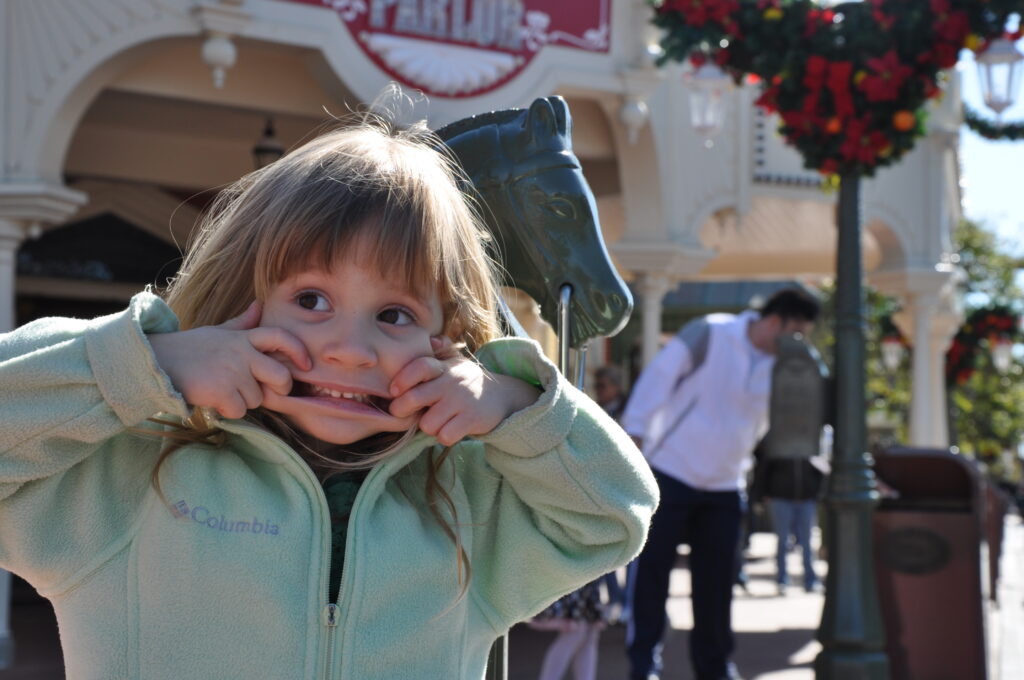 **Super tip: If you aren't a parade watcher or you can skip the fireworks one night, this is a great time to ride the attractions without a big wait! Take advantage while everyone else are watching these shows to ride those attractions you have been waiting for all week/
Having a stress-free Disney vacation is more than doable with some planning ahead, all weather friendly gear, and packed snacks in your comfy backpack! You will be sure to have a wonderful experience with your entire family. Relax, and enjoy the magic of Disney!
Written by
Erin Bonsall
Contributing Writer
Erin is mom of 4 little boys and a pre-school teacher, from outside of Charlotte, NC. She remembers one magical Disney trip at a young age, but having children made her want to bring her own kids to the happiest place on earth! One trip 7 years ago started a love for everything Disney! Now her family visits Disney World as much as possible and it is their favorite place to make magical memories!