You did it! You successfully booked a trip to Disney without telling your family! Now, how can you surprise them to reveal this sure-to-be unforgettable vacation? Here are 10 ideas for how to spill the beans whether you want to go big or keep it simple!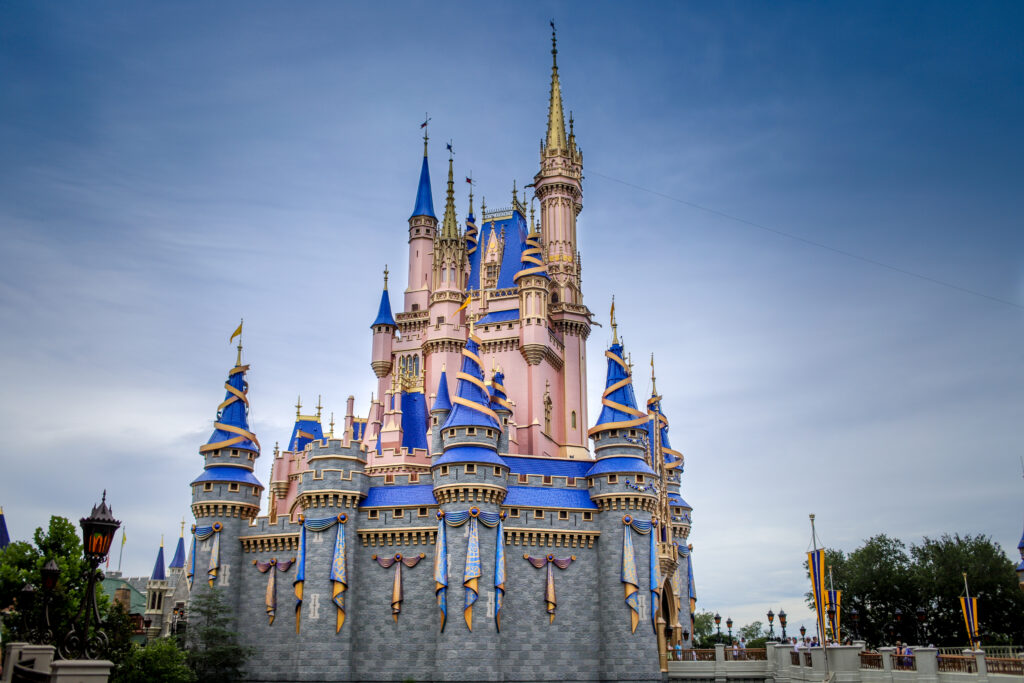 Ask  your family to pack their suitcases for somewhere warm. If your children are young, you could pack their suitcases for them while they are sleeping or at school. Start driving towards the airport or parks and let them slowly figure out their surprise destination!
Make a Scavenger Hunt around your house where each clue leads to a different Disney plush. Each plush holds one of the words in the phrase, "We are going to Disney!" Make sure to have them find the words out of order so they have to unscrambled the phrase at the end for a big surprise! For older children, you could scramble the letters in each word or put symbols on the notes that they have to decode.
Have a friend, grandparent, teacher, or another special person in their life surprise them with the news! Bonus if that person is going on the trip with your family! Perhaps they present them with a Disney t-shirt, plush, or balloon to make the announcement!
Hire a local Disney princess or character to ring your doorbell or show up at a birthday or other holiday party with a sign and announcement.
Request a video from Cameo of a Disney impersonator, like this Elsa, or favorite actor from a Disney movie to reveal the news about going to Disney. Play the video for them when they are least expecting it!
Pack a note in their lunch box with a Disney-themed cupcake or cookie.
Stage their favorite Disney stuffed animal with some balloons and a sign outside of their bedroom door saying they need to pack their suitcase, so they see it first thing in the morning when they wake!
Using washable markers for glass, write on your car "Pack your bags!  We're going to Disney!" and surprise them when you pick them up from school, sports, or work.
 Have the Easter Bunny leave a Disney-themed Easter basket or Santa Claus leave a big box with Disney balloons by the tree.
Surprise them with a new backpack or suitcase with some trip essentials inside.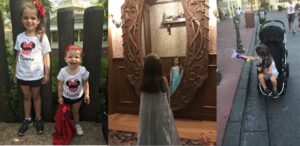 The ideas above can be mixed, matched, and tweaked so that they work for you and your family members! If you do choose to surprise your family members with a small backpack or fanny pack for the parks or a new suitcase or travel bag, packing them with items that they will actually use on the trip will just get them that much more excited and prepared for the trip! Some of the items to consider including are:
Essentials –  hand sanitizer, sunscreen, chapstick, hat, poncho, magic band, sunglasses,
Clothing and Accessories: matching or non-matching Disney shirts, swimsuit, beach towel, flip flops, socks, pajamas, Minnie ears, pins, lanyards, earrings, character dress-up or costumes (for children under the age of 14 only), light saber, wand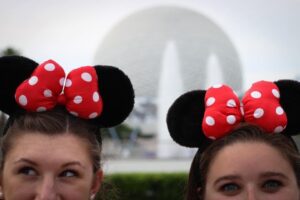 Toys and Entertainment: plush of favorite character, books, coloring and activity books, post cards to send from your destination, small dolls or figurines that are small enough to fit in the bag, but can be pulled out for entertainment in long lines
Souvenirs: Disney photo frame, autograph book* (character signatures are currently not permitted due to current health protocol), bubble wand, glow necklaces and bracelets, gift card to buy their own souvenirs
I hope these ideas helped you to brainstorm how to surprise your family with your next Disney vacation. And if you don't already have one planned, perhaps it has excited and encouraged you to surprise your family the next time you plan a trip.
Have you ever surprised your family with a Disney vacation?  How did you reveal the news?  Let us know in the comments below!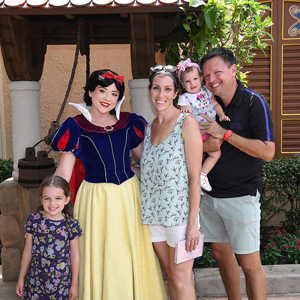 Written by
Shelley Wehler
Contributing Writer
Shelley is a stay-at-home mother of two girls living outside of Charlotte, North Carolina. Her love of all things Disney has grown even more as she sees the magic come alive through the lens of her young daughters. She spends her free time keeping up with the latest in Disney news and daydreaming of her next trip to the parks!